Japan and Korea are two of the hottest travel destinations lately, and for good reasons. Despite being geographically close to each other, they offer very different tourist experiences, calling for a visit to both the countries at least once in your lifetime. However, when you only have so little time and so little money, you've got to choose. The question is, which?
Let the battle begin.
Food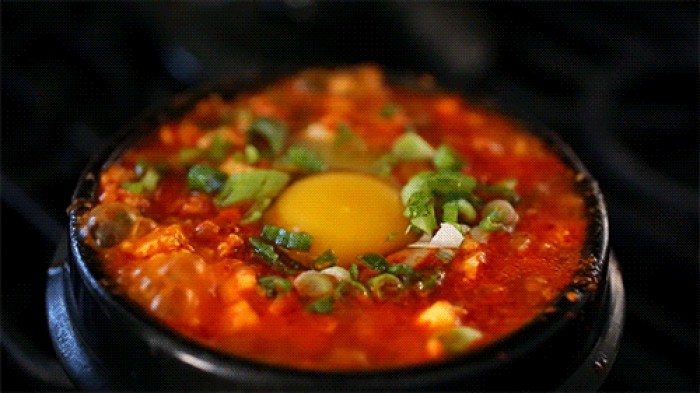 Image credit: Giphy.com
Verdict: South Korea 🇰🇷
This is a really tricky one, but I'm going to pick South Korea as the winner! I feel that Korean food tend to always have a good balance of carbs, meat/seafood/tofu and vegetables (kimchi or not!). The variety is also greater. Sizzling stew, fried chicken, cold noodles, barbeque, raw seafood… Also, STREET FOOD. Who can resist those tantalising tteokbokki, odeng, kimbap and hotteok!?
Nature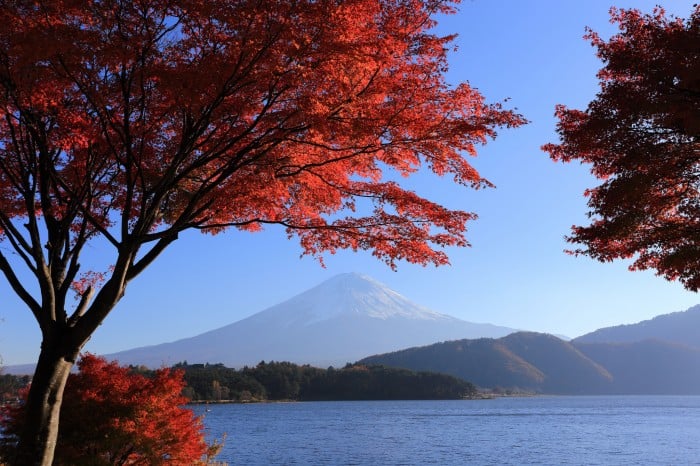 Image credit: skyseeker  
Verdict: Japan 🇯🇵
In terms of land size, Japan is larger than South Korea. It is blessed with an abundance of nature, more so than its neighbour. Whether it is the depth of ocean or the height of mountain that you're seeking on your adventure, Japan promises only the best for you.
Psst. Japan has four natural sites listed as UNESCO World Heritage Sites, while South Korea has only one!
What's the best way to experience Japan's wondrous nature? Immerse yourself in it with a stay at the countryside of course! And you could finally do so with the wide variety of accommodations offered by StayJapan, from rustic farm stays to mystical seaside villas. StayJapan also has listings for more urban lodgings, so do check out its website if you are planning a trip to Japan!
Shopping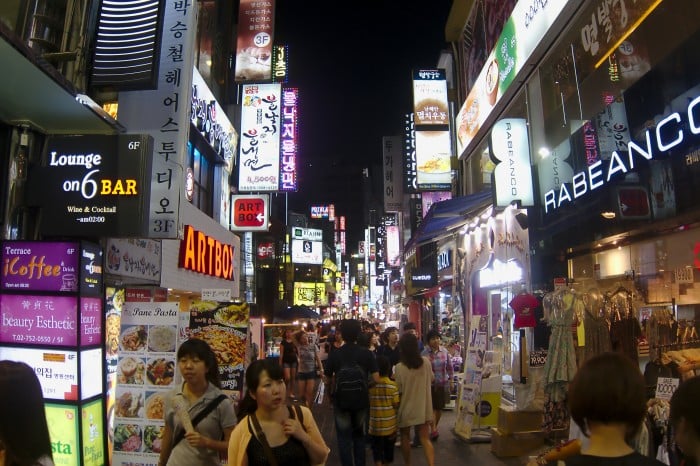 Image credit: Adrián Pérez   
Verdict: Tie
South Korea is the fashion and beauty mecca. From Dongdaemun and Myeongdong to Garosugil and Apgujeong, there's something for the tight-budget shopper and the high-end fashionistas. Girls and guys alike will be spoilt for choices of trendy wears as seen on your favourite K-Pop celebrities!
On the other hand, Japan's high-quality electronic gadgets have been said to be rather inexpensive, although I'd add that it depends on where you come from. If you're a huge fan of Japanese animes and characters, then Japan is definitely where you will find your best loots!
Also Read: Best Places for Late-Night Shopping in Seoul
Theme Parks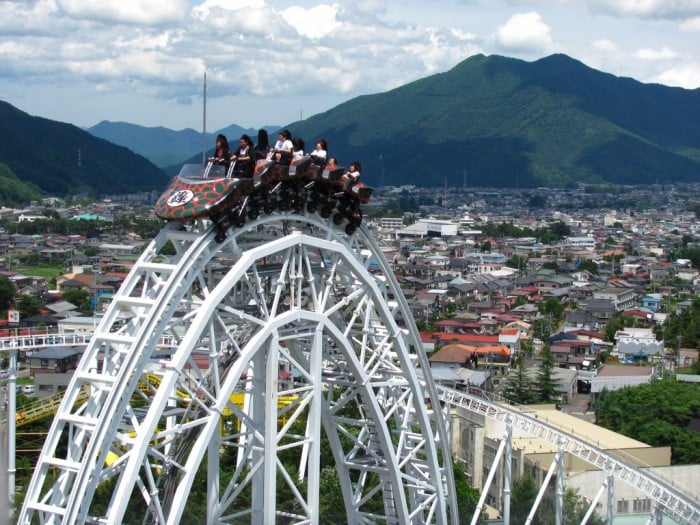 Image credit: Jeremy Thompson
Verdict: Japan 🇯🇵
I absolutely love South Korea's plethora of theme park choices – from amusement parks like Lotte World, Everland and its biggest, Gyeongju World Amusement park, to water parks like Caribbean Bay and historical parks like Korean Folk Village, it is hard to choose a favourite among them! But, as an adrenaline junkie, I'm up for something more exciting and heart pumping… Like the World's steepest roller coaster at Japan's Fuji Q Highlands. The haunted house in the park will send chills down your spine for those who are game enough dare to enter.
Besides, there's also Tokyo Disneyland, Tokyo DisneySea AND Universal Studios Japan, complete with the Wizarding World of Harry Potter! Potterheads can chase the Golden Snitch on the thrilling 4K3D ride inside the world of Hogwarts!
Capital Cities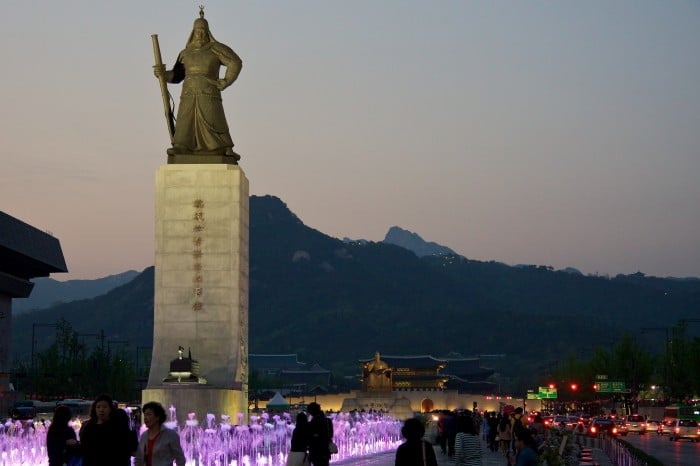 Image credit: Mario Sánchez Prada
Verdict: Tie
I love how Han River flows gently across the south of Seoul, and how there's culture so rich embedded within the city itself to appreciate. No matter how many times I've visited Seoul, I still love to see Gyeongbok Palace and Bukchon Hanok Village, just to bask in the history of the place.
But the allure of Tokyo's jam-packed, glitzy urban living is equally hard to resist! The excitement of crossing the crowded Shibuya Crossing, the never-ending buzz in Shinjuku, the yearly eye feast on Roppongi's breathtaking winter illumination, the proud and towering Tokyo SkyTree… Nothing is slow-paced and nothing can be boring in Tokyo.
Nightlife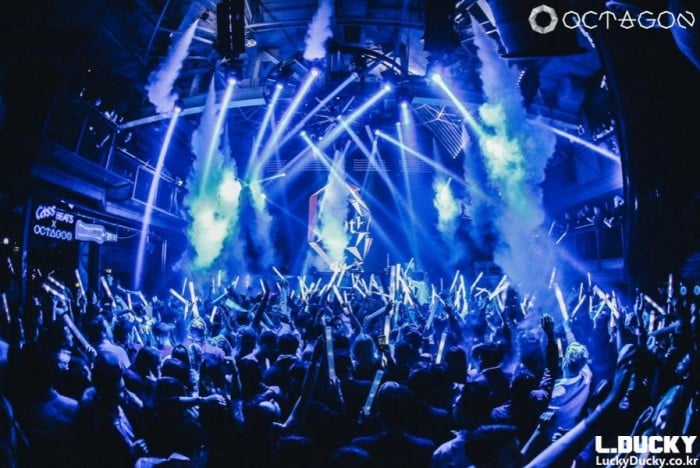 Image credit: Club Octagon
Verdict: South Korea 🇰🇷
I give it to both Japan and Korea for its amazing karaoke and noraebang, but sorry Japan, South Korea takes the crown for its amazing clubbing scene! In Korea, clubbing is huge. Friday nights see crowds of university students and young professionals enjoying themselves on the dancefloor to the spins of only the best local and international DJs. Do you know that some clubs in Korea even have a pool inside the club? How cool is that!
Also, Korea's taxis are way cheaper than Japan's, so you can party till late without having to worry about your ride home. The night's always young in Korea!
Museums & Galleries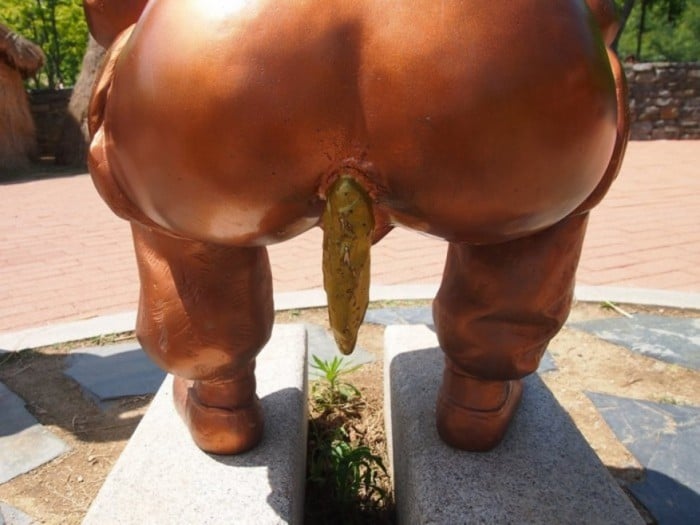 Image credit: Jang Yongdae
Verdict: Tie
It's a tie between Japan and South Korea! Well, it depends on what kind of interests you have. Looking for something old, cultural, sublime and fine? Japan. Enjoy something wacky and fun? South Korea definitely. I mean, check out erotic museum Jeju Love Land and weird-ass (literally!) Mr. Toilet House!
Wallet-friendliness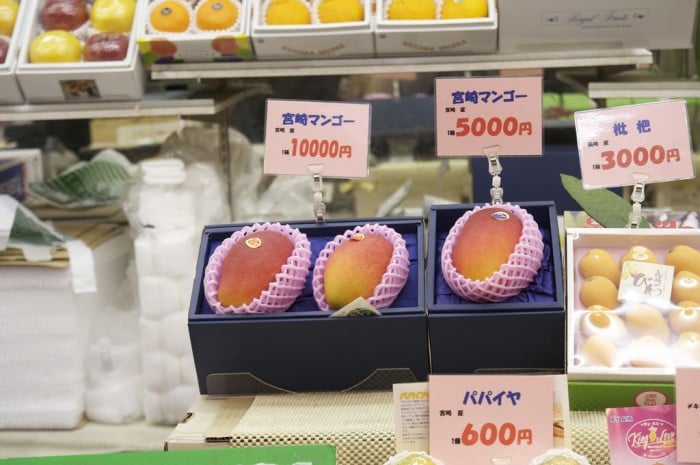 Image credit: Richard Giles  
Verdict: South Korea 🇰🇷
Japan is notoriously expensive – that's a S$63 locally produced mango sold in a Japanese supermarket up there!
From my personal experience, a night at a budget hostel in Tokyo will cost you around 2,800yen/S$35 on average, but a similar place in Seoul will only be half that price. If you have a budget then you might not be able to stretch your dollar in Japan as much as you can in Korea!
Public WiFi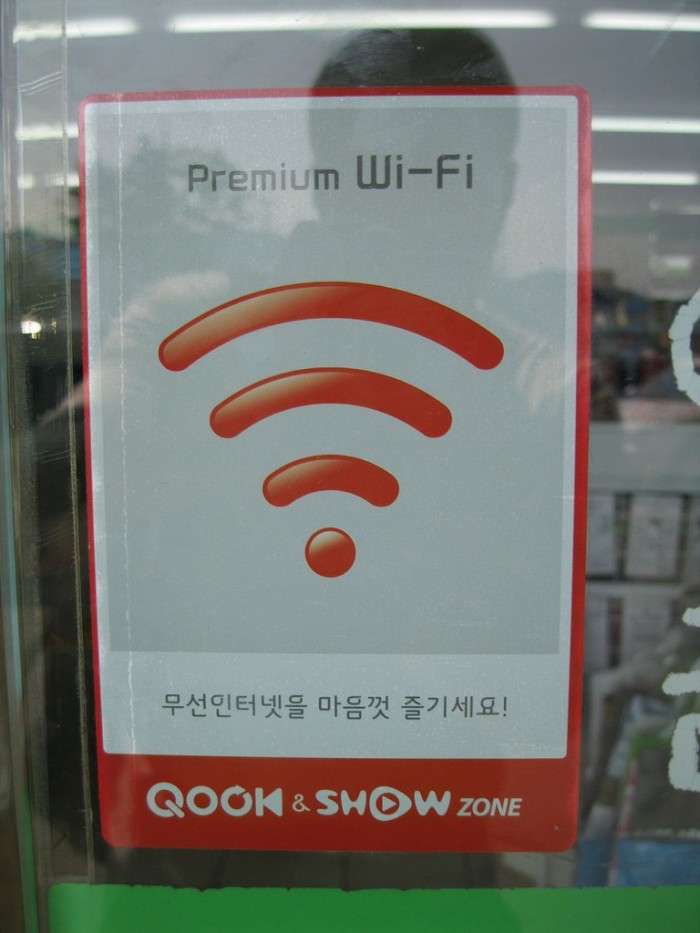 Image credit: Turner
Verdict: South Korea 🇰🇷
Japan still has lots to learn from South Korea when it comes to providing public WiFi. While travellers to Japan still have to rely on renting and sharing mobile WiFi devices to stay connected, South Korea has its key spots hooked up to the internet. Whether at convenience stores, cafes or even in the subway, tourists can enjoy public WiFi, mostly for free and without hassle.
Transportation & navigation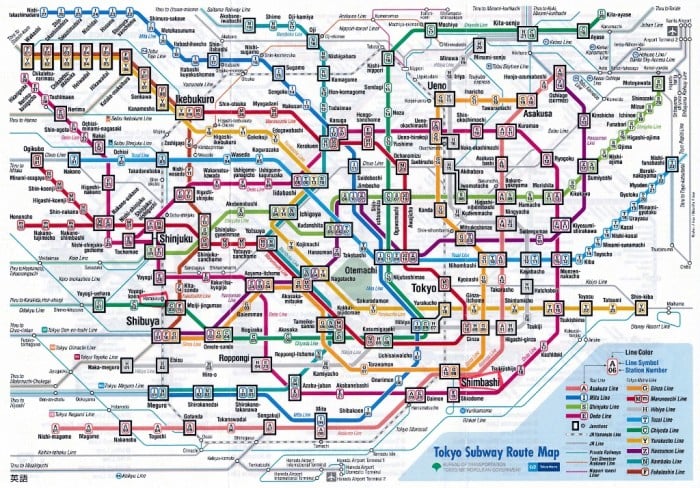 Image credit: Jarkko Sakki
Verdict: Japan 🇯🇵
South Korea's streets are unimaginably difficult to navigate. In a country where Google is not the natural choice when it comes to search engines – Naver and Daum are – even Google Maps can't save you. Naver and Daum's mobile apps are helpful, but only if you can read hangul.  
Japan, on the other hand, is friendlier in terms of street navigation using Google Maps. You can find the most obscure ramen place with just a quick search in English! Its transportation system is also superior, with clean and punctual public buses and trains, as well as bullet trains zooming across the country at top speed every minute! The whole train system may be a tad complicated (metro? JR?), but that only means that the train network is really good and well-connected, isn't it?
And… **drumroll** South Korea wins by a narrow margin!
Both Japan and South Korea have their unique appeal, and which is the country that would emerge as your choice travel location would definitely differ according to your preferences as the traveller. I dare say that this is the general rule though: want a quick getaway with an awesome shopping experience and amaaazing food without breaking the bank? Then your bet's on South Korea. Have plenty of time, greater financial leeway and a love for nature? Japan will blow you away.
Got money, got time? JUST VISIT BOTH.