Home to pristine beaches and internationally renowned attractions such as the Universal Studios and S.E.A. Aquarium, Sentosa is set on bringing new excitements.


Image credits: Sentosa
Continuously upping its game in being the most entertaining spot for both locals and tourists, Sentosa has been adding (and is still adding) an army of attractions to keep visitors of all ages entertained. Well, with this many attractions here, it sure seems like 24 hours ain't enough anymore. Here's a good look at the latest in Sentosa.
Madame Tussauds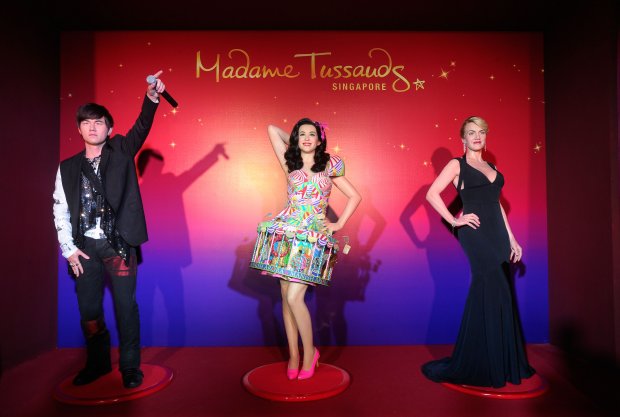 Image credits: Madame Tussauds Singapore
The widely anticipated, world renowned chain of museum attraction, Madame Tussauds, will be welcoming visitors to Sentosa's shore by the end of October. The wax museum has 15 branches all around the world and is known for its showcase of uncanny wax figures of famous figures, royals, film stars and even infamous murderers. Don't forget to bring your camera to the museum as it may be your one and only chance to get a selfie shot with your favourite "stars". Close enough.

Video credits: Madame Tussauds
A new boat ride, "The Spirit of Singapore", will also be part of Madame Tussauds Singapore. The ride, featuring iconic local landmarks, will connect Madame Tussauds with the existing "Images of Singapore" museum, which will also be newly revamped. Together, these two attractions will showcase the colourful culture and heritage of the Lion City, and are sure to provide an enriching experience for both locals and tourists! For those planning their year-end holidays, the timing of Madame Tussauds Singapore's opening (October) is perfect. Start counting down and make sure you are part of the opening crowd to this new attraction!
Trick Eye Museum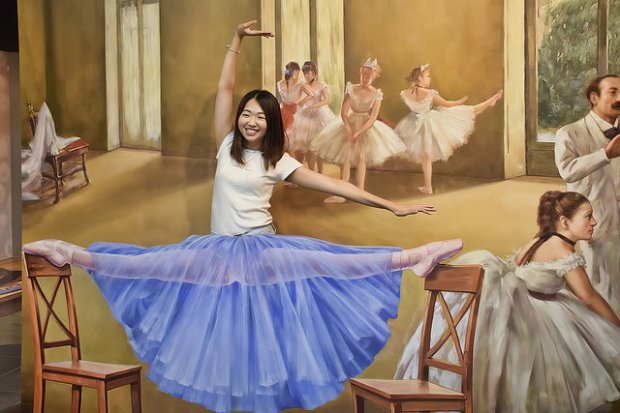 Image credits: http://bit.ly/1mzuQgu
Want to be part of a painting? Another interactive museum, the Trick Eye Museum, was the latest attraction to join Resorts World Sentosa in June. Trick Eye refers to the art technique that turns 2D paintings into 3D images through optical illusions, and the 3D art at the Trick Eye Museum will certainly intrigue both adults and children! For a fun and unusual family activity, the Trick Eye Museum is the perfect place to be. Just be sure to fully charge your camera – don't miss out on capturing all the moments of you and your family posing "in" all the artwork on display!
Hours: Daily, from 10am to 9pm
Ticket price: SGD 20 (children and senior citizens) to 25 (adults)
Wings of Time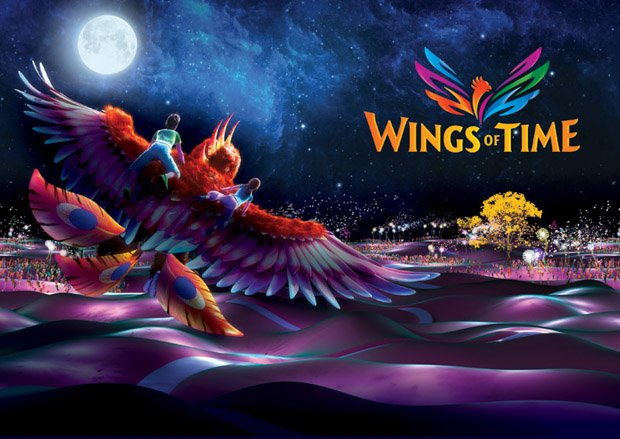 Image credits: Wings of Time 
The island's iconic show, Songs of the Sea, recently made its last performance following a seven-year run. Didn't manage to catch it? Don't worry, a new and improved production, Wings of Time, replaced it on June 17! The 25-minute night show features new robotic water fountains, 3D video mapping, and enhanced pyrotechnics, promising to bring the audience on a magical journey through time and space. While the show starts in modern Singapore, it will take its audience around the world to exotic locations like the Silk Road and African Savannah. Of course, we can't forget the fireworks – every Wings of Time show will culminate in a spectacular fireworks display that is sure to wow you! Watching Wings of Time will be the best way of ending your day out on Sentosa – grab your tickets now and enjoy the visual extravaganza with your friends and family!
Hours: Daily, at 7.40pm and 8.40pm
Ticket prices: SGD 15 (standard seats) to SGD 23 (premium seats)
With so many new attractions on the resort island, it is time to make plans for your visit to this playground!
Inspired? Explore Sentosa's brand new attractions with Tripzilla's travel packages to Sentosa.