The Scoot suspension will see flights to numerous destinations stopped amid tight travel restrictions imposed by many countries, as the coronavirus outbreak continues to spiral. It will ground all but two of its 49 planes. 
In a notice on its website, it listed all affected routes and the tentative suspension periods. Flights to China accounted for the majority of the Scoot suspension. On top of several countries in Asia, Oceania and the Middle East, its two European routes to Berlin and Athens will also be suspended. 
Also Read: 14 Virtual Tours For Quarantined Travellers
According to the World Health Organisation (WHO), Europe has become the new epicenter of the COVID-19 pandemic as cases in China stagnate and the deadly coronavirus proliferates in Italy and neighbouring countries.
The Scoot suspension has commenced since 20 March 2020. See the full list below: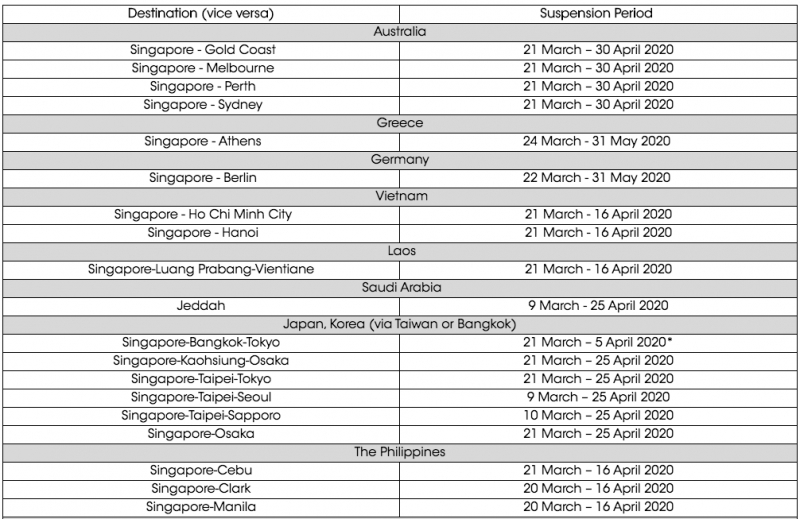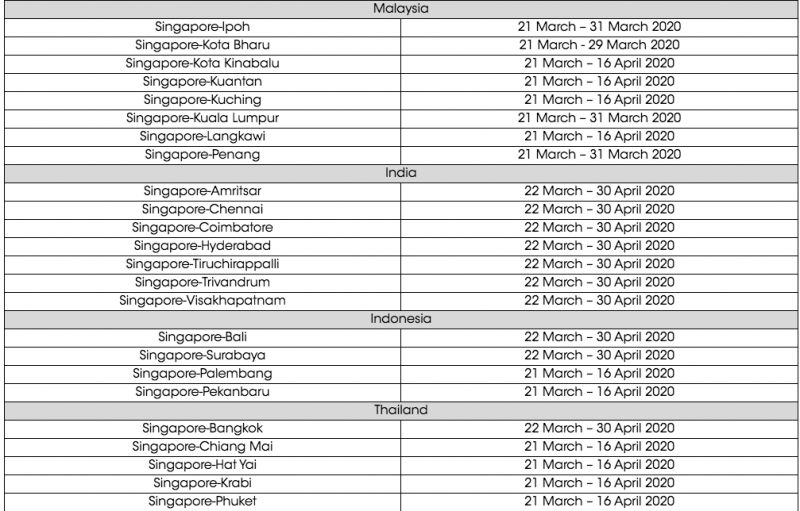 All customers affected by the Scoot suspension will be notified progressively, and will receive a travel voucher for the unused portion of their itinerary within 30 business days.
The low cost airline continues to monitor the ever-evolving situation and will implement further changes to its network if necessary.
Similarly, with short-term visitors barred from visiting or transiting through Singapore, Singapore Airlines – Scoot's parent company – pares its network to the bone. It will slash 96 per cent of its capacity that had been scheduled up to the end of April. Out of a total fleet of 147, 138 SIA and Silkair will be grounded. 
Also Read: Covid-19: 14-Day Stay-Home Notice (SHN) for ALL Travellers to Singapore
"It is unclear when the SIA Group can begin to resume normal services, given the uncertainty as to when the stringent border controls will be lifted," it said.
The global coronavirus pandemic has dealt a massive blow to the travel industry which has resulted in the demand for air travel to plummet in an unprecedented manner. This was exacerbated by border restrictions enforced by several countries in a bid to prevent transborder infections. 
The disruptions could set the global airline industry a whopping $113 billion in lost revenue, according to the International Air Transport Association.