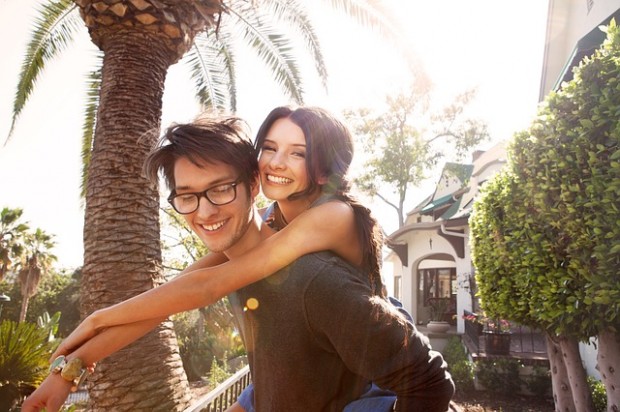 Romantic vacations have made and broken many relationships. Those who can and do vacation together will have a long and happy life journeying the world as a couple. But when it comes to romance, it is so easy to get it wrong.
Do you fear that you might ruin your fledgling relationship with a bad break? Or are you simply keen to make your next romantic vacation the best one ever? In either case, here are ten tips to help you have the best romantic trip possible:
Go with the right person
This one should really go without saying, but if you are on holiday with the wrong person I am sorry to say that it will never work out, no matter how hard you try. With the right person, however, if you think about the points below and just let things flow, you are sure to have a wonderful time together.
Go somewhere you both want to go
So, you've decided to take your special someone away for a special vacation – wait a minute. If this is someone you've been with for a long time then you should know all their likes and dislikes and how those compare to your own. Have you chosen a place they would like too? If you are in a new relationship you may still be getting to know someone and may try too hard to please them. Remember that romance will flow organically from the situation as long as you are both happy and relaxed. I know we all want to please our special someone but don't decide to do something you won't enjoy just to please them. The best romantic vacations will always come when a couple is doing something together that they both like to do, or discovering something new together.
Also Read: 10 Reasons Travelling With Your Partner is Awesome
Seize the day
This is not the time for timid choices. When it comes to romantic vacations you should always go the whole hog. Don't short change yourself or your partner by compromising on the length of time you go away for or where you go to. Think you can afford to go but not quite sure? Worried about work or your pet? Don't hedge your bets. This is not about breaking the bank – some of the very best vacations cost next to nothing – but do not be half-hearted – take a chance, push yourself and throw yourself in at the deep end. Take that dream vacation you and your partner have always wanted.
Be adventurous
Do something every day that scares you. Let life and travel push you well and truly out of your comfort zone. You and your partner should be adventurous together – it is only when we push ourselves and see others around us pushing themselves too that we can see what we, and they, are capable of. Likely you will both fall in love with each other all over again. For some, adventure might simply be navigating a strange city, for others it might be a hike in the mountains, for some dare-devils it may be a no-holds-barred thrill-seeking ride on, for example, a white-water rafting, heli-skiing or paragliding adventure. Whatever you do on your romantic vacation, challenge yourselves and each other and see your own true, best selves shine forth.
Do something that gets your hearts pumping
Whether it is running through the rain, cycling along a country lane, ice-skating across a frozen lake or simply gazing into each other's eyes as you try something new and scary together, getting the heart pumping is just the thing to kick-start a bit of romance. The best romantic moments are the moments when you feel most alive, as though you and your loved-one are the only ones who are living at this peak of intensity and nothing and no one can bring you back down to earth.
Go somewhere off the beaten track
Romance can be a little tricky to ignite in the middle of a crowd. In any case, why be the same as everyone else? When you are planning your romantic vacation, think about doing something a little out there and go somewhere not a lot of other people go. Avoid the tourist hotspots and mass tourism centres and forge your own path to romance. Take yourselves off somewhere the two of you will be undisturbed, be it a shady glen, a secluded cove, a wind-swept strand or a quiet corner of an undiscovered gem of a restaurant that you discovered in some back street in a foreign city. It can sometimes feel as though the world belongs to you in these moments, as if the whole world were putting on a display just for your benefit.
Let nature do the talking for you
Not sure what to say? Let nature do the talking for you. There is nothing more romantic than looking out over a sparkling ocean on a calm summer's day, or up at sparkling stars wheeling through the night sky above your heads. A sunrise or sunset can always lift the mood and will make the heart rejoice, along with the heart of the one you are with, to witness it.
Eat al fresco
There is often something very romantic and sensual about dining outdoors, so head on out there for a romantic picnic on a serene, secluded beach backed by swaying pines, choose an outdoors venue for your evening meal, or simply eat an ice cream together as you lean over the parapet of a bridge and gaze at the river rushing by below.
Also Read: How to Survive Travelling with Your Partner
Forget what time is
Never, ever be in a rush. Time on a romantic vacation should pass like a hazy blur of light, love, good food and music. Don't put yourself on the clock and schedule everything down to the last second or you will lose all the spontaneous fun of discovering new things and making mistakes together. Even if things go wrong, that can often be a bonding experience. So let go, lose control, forget what time it is.
Put yourself in the way of beauty
Your love is beautiful, why would you take it to ugly places? When on a romantic vacation you should always follow your senses and be sure to always put yourself in the way of beauty, be it by getting up in time to see the sunrise or walking at night through a street-lit city on streets slick and shiny with rain – put yourselves in the way of beauty and you will be sure to find it just about everywhere you look.