Before COVID-19, an American aviation company called Rosen Aviation had already presented the idea of innovative airplane designs through their Maverick Project. These innovations included touchless technology and windowless cabins, both of which sound even more appealing in the age of COVID-19. With a new-found demand for contactless processes and invigorating views, are virtual windows the future of air travel?
Also read: Can Smart Glasses With Camera Replace Regular Ones During Trips?
The emergence of virtual windows on airplanes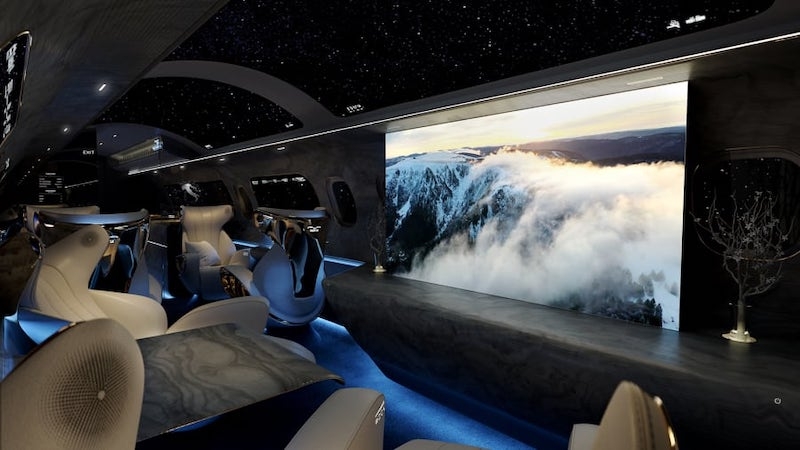 Let's be honest, the window seat is only worth it during takeoff and landing, because that's the only time we actually get to see some stunning views. What we get the rest of the flight is a plain blue canvas or misty clouds that are hardly worth gawking over. Passengers simply end up closing the window shutters with their hopes of a scenic flight completely crushed. 
But Rosen Aviation wants to change this in-flight experience to something more convenient and entertaining at the same time. Their idea of virtual windows is simple: incorporate augmented reality or artificial intelligence in windowless cabins where the dull portholes used to be.
These windows would depict the world outside an airplane on an OLED screen with descriptions on the visuals too. For instance, if the airplane flies over an unseen mountain, the screen flashes images of the natural wonder and information about the landmark. Rosen Aviation sees this project as an immersive experience to be added as in-flight entertainment that passengers can enjoy rather than just another technological advancement.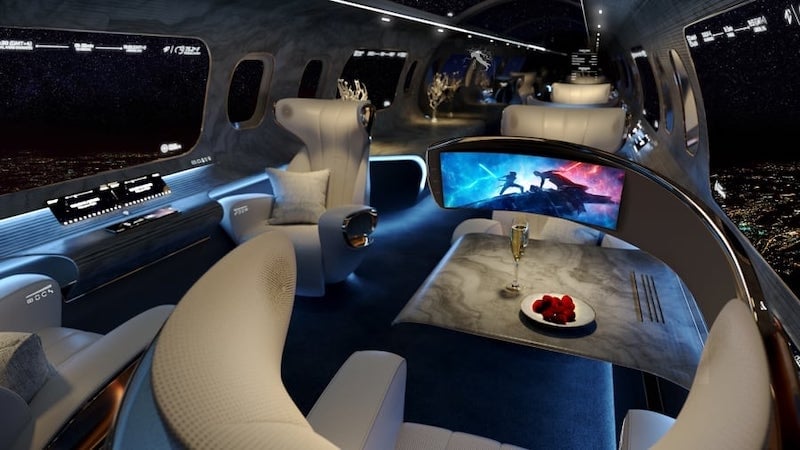 The company presented the concept of virtual windows in 2020 and was nominated for an International Yacht & Aviation Award. The virtual windows were also on the Judges' Choice shortlist at the 2021 Crystal Cabin Awards. 
Lee Clark, the senior VP of Rosen Aviation, added that this is exactly what the future of travel needs in light of the pandemic and new normal. "This was all developed and created well before COVID ever came along. It was just a natural and intuitive way to control things — and it just happens to have the benefit that it's touchless and hygienic," he shared with CNN Travel. 
Also read: This Scenic Viewing Terrace in Hokkaido Brings You Closer to a Floating Sea of Clouds 
And don't worry, the innovators of the windowless cabins will find a way to apply them to each class. "It completely fits into business, first class — and I think some of those technologies can even trickle down to the coach environment," said Clark.
As of now, the thought of virtual windows sounds quite practical. Are you up for the possibility of windowless cabins in the future?
---
All images credited to Rosen Aviation | Official Website