Although mainly known for its adult-centred entertainment and pulsating night scene, Pattaya offers a plethora of attractions to suit diverse interests. Located on the coast, Thailand's self-proclaimed City of Sin has fabulous things to do and see that often surprise people who have only heard of the city's less than salubrious side. The nearby areas offer even more. So, pack your weekend bag and have a fantastic time to remember in Pattaya!
1. Frost Magical Ice of Siam
Enter a wintery wonderland and feel the chill at Frost Magical Ice of Siam. Temperatures hover at around -10°C, with lots of ice sculptures and an igloo. Outside, there's an ethereal sculpture garden, with mythical creatures intricately created using sand and then painted white to add to the stunning effect.   
2. Khao Kaew Open Zoo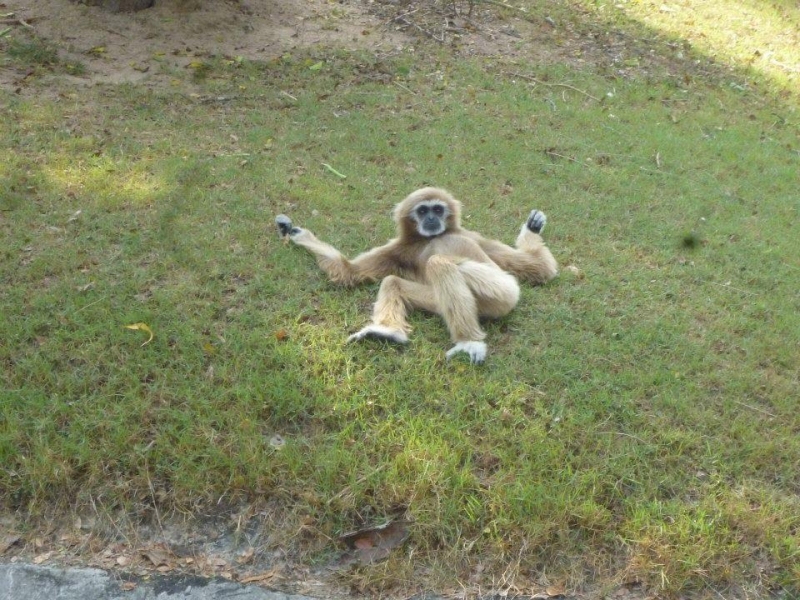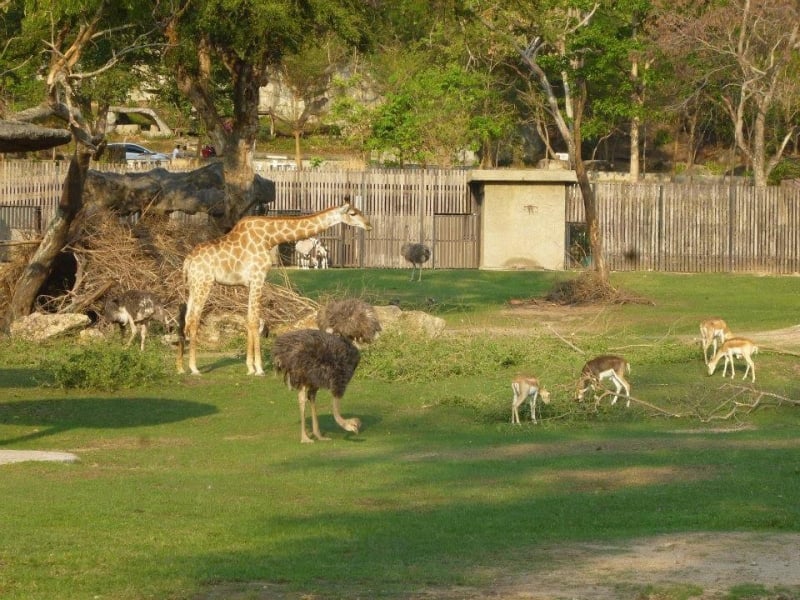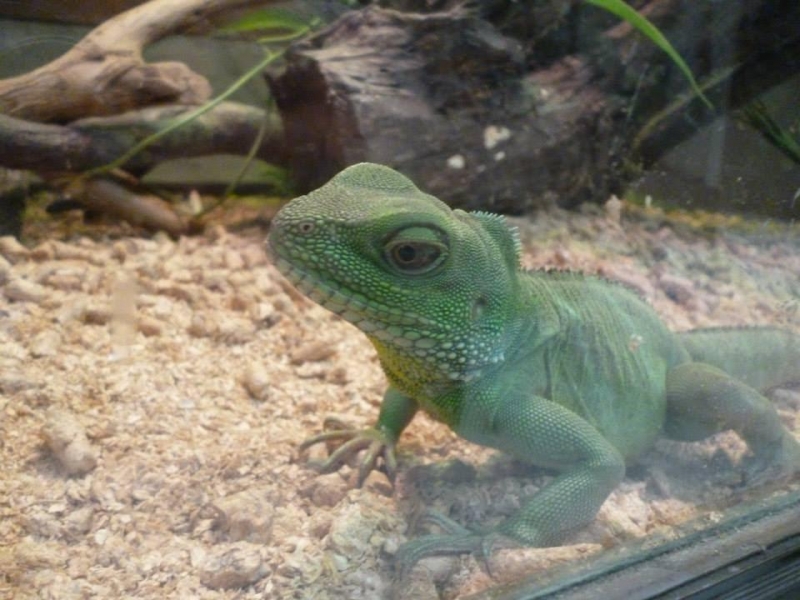 A major attraction in the Pattaya area, Khao Kaew Open Zoo is a large safari park-like zoo. Having your own transportation is advantageous for covering the ground with ease, though there are small sightseeing trains that run around the park too. Animals from all around the world roam in large enclosures, and you can observe creatures like elephants, gibbons, tapirs, rhinos, hyenas, zebras, and bears. There are buildings filled with reptiles, and you'll also find a large selection of birds in the walk-through aviary, insects, and other creatures. Watch out for the cute mouse deer that live with the birds too. There are play areas for kids, places to eat and drink, and evening tours are also available for a different view of the animal kingdom.
3. Flight of the Gibbon
A top place for adrenaline-lovers and thrill-seekers, Flight of the Gibbon has high ziplines and tree-top adventures. Peer down on the jungle from above and enjoy the views across the Chompoo Wildlife Reserve.     
4. Silverlake Winery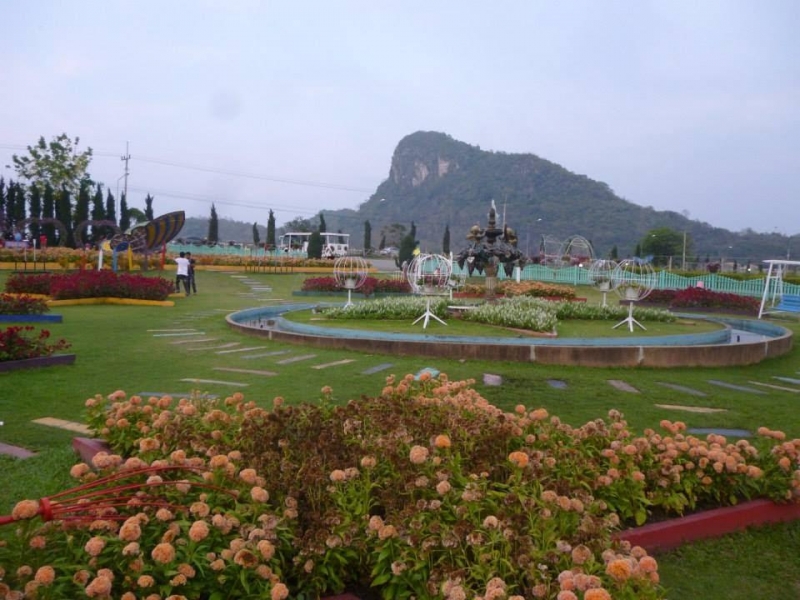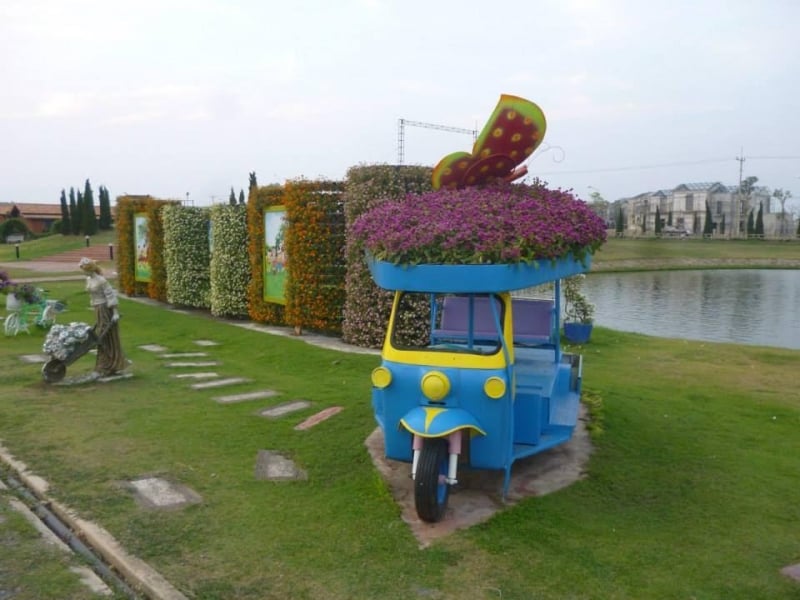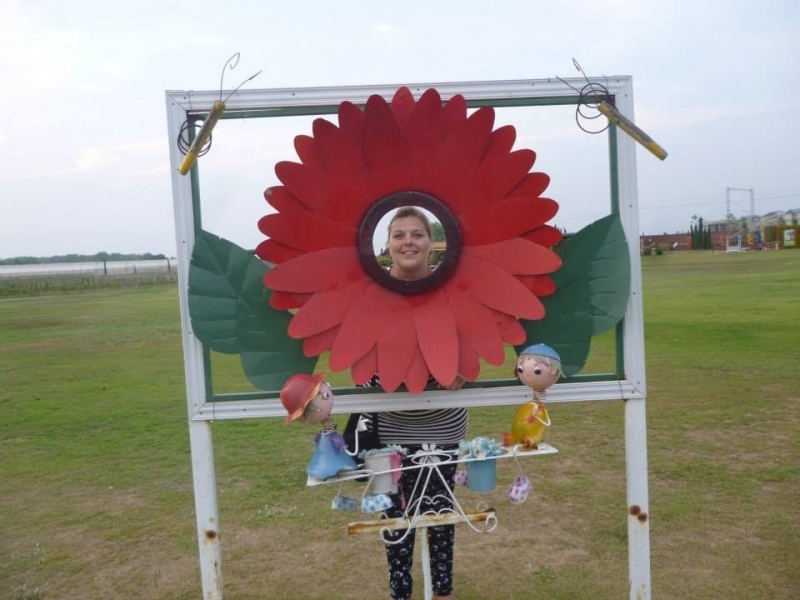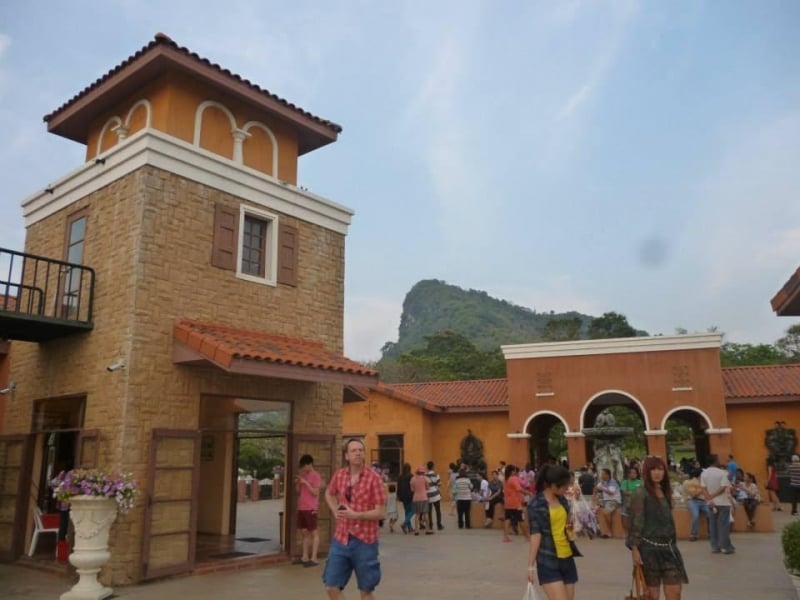 Beautiful gardens, whimsical statues, a glimmering lake, fountains, and verdant vineyards add to the visual appeal of Silverlake Winery. European-like buildings stand close to the entrance, with high-class restaurants and bars along with gift shops. Of course, you can also stock up on locally produced wines too. Take a tour of the grounds aboard a small sightseeing train, learning more about the grape-growing and wine-producing industries on the way. You can visit the wine-making rooms, seeing the process needed to make a fine wine. There are also opportunities to sample wines and grape juices.  
5. Baeng Saen Beach
One of the closest coastal beaches to Bangkok and about a 30-minute drive from Pattaya, Chonburi's Baeng Saen Beach is a pleasant spot to escape the crowds and unwind on the sandy shores. It's popular with locals and Thai day-trippers from Bangkok, and there's no shortage of seafood and typical Thai treats to munch on there. Order a cool beer to enjoy from the shaded comfort of a parasol, pick up seaside souvenirs in one of the many shops, swim in the sea, and sunbathe. After more of a buzz? How about an exhilarating ride on a jet ski?
6. Khao Chee Chan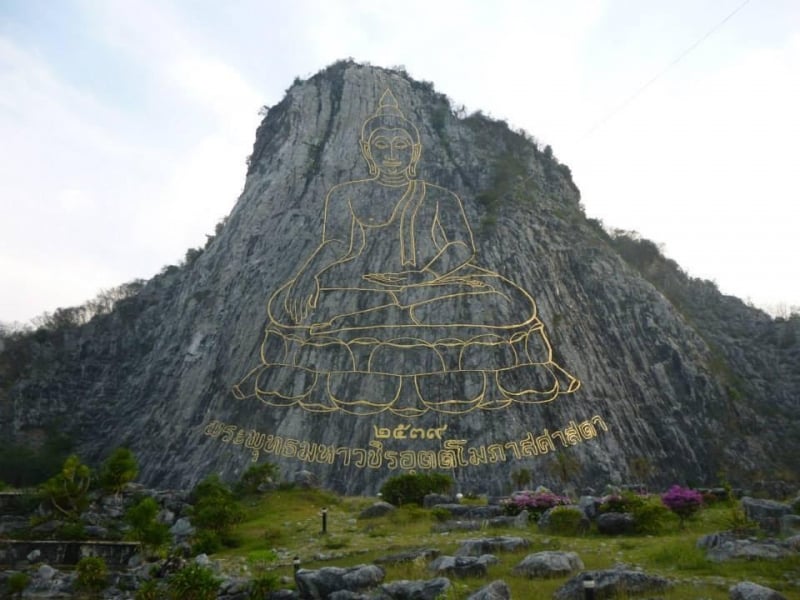 Khao Chee Chan is a rugged mountain/sheer cliff face with a golden etching of the Lord Buddha. Rising up impressively against the natural landscapes, the engraving was created in 1995 to celebrate the late Thai King's Golden Jubilee.
7. Sanctuary of Truth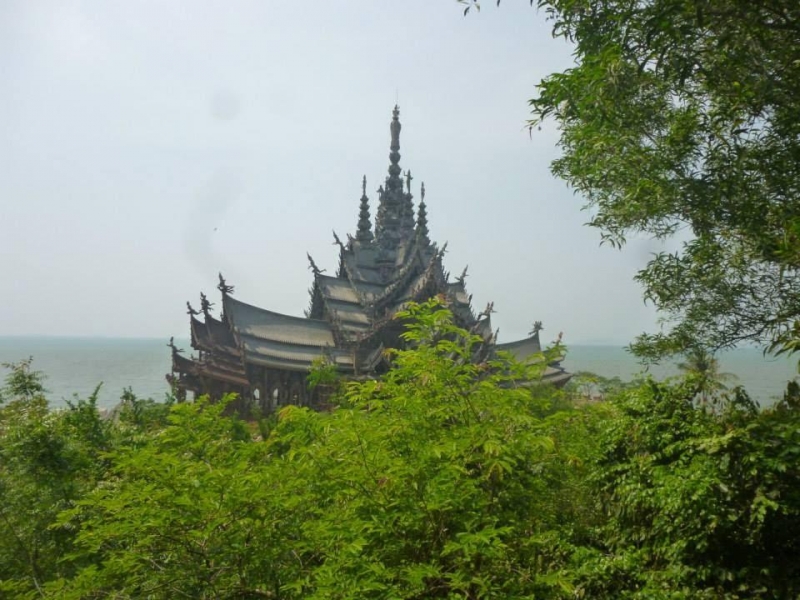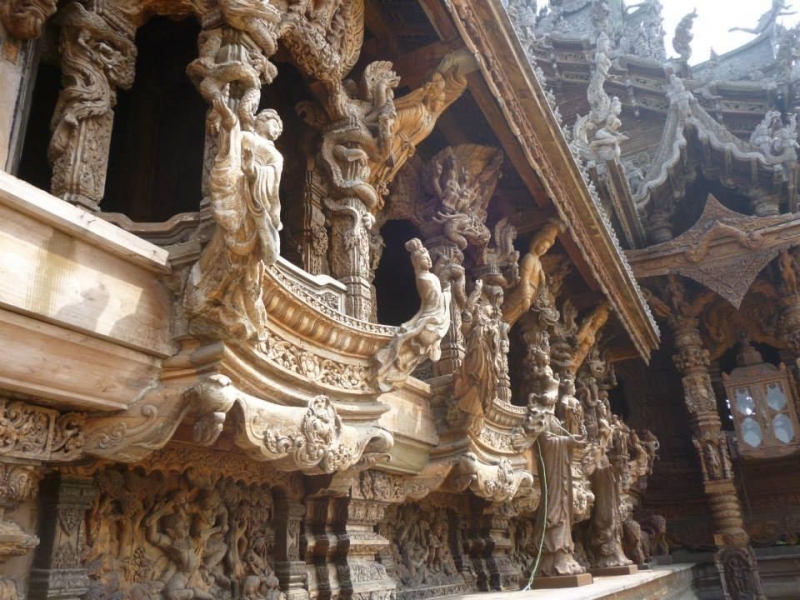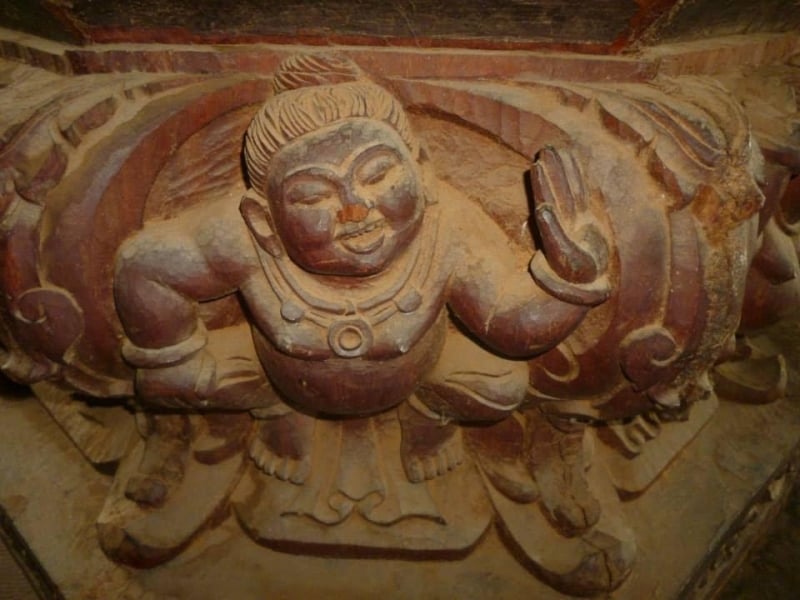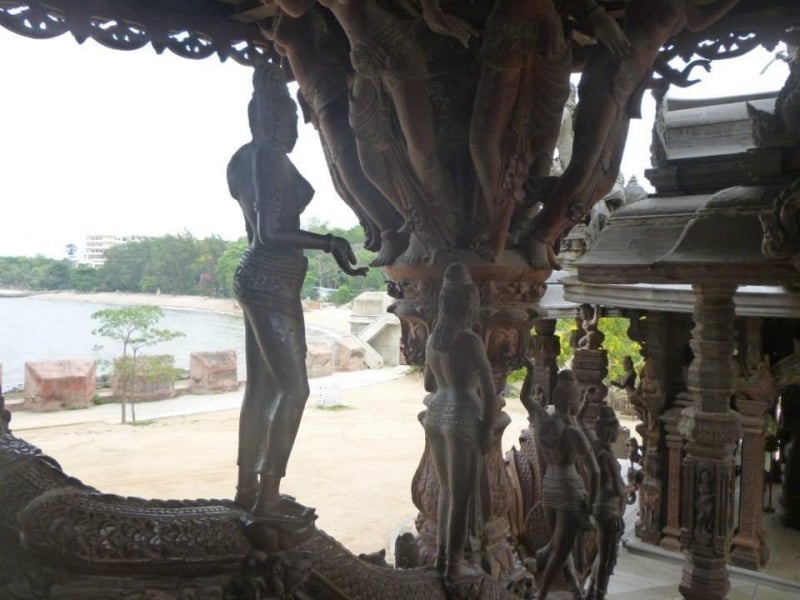 Constructed entirely from wood, the Sanctuary of Truth is a spectacular sight. With the waves crashing behind, take plenty of time to explore inside and outside the magnificent building (which is still a work in progress) to admire the intricate details. You'll notice both Buddhist and Hindu designs and influences throughout the complex. You can also see artisans working on new carvings in nearby workshops. The site offers a range of fun activities too, including cultural shows, ATV riding, traditional Thai massage, rides in horse-drawn carriages, and speedboat trips.    
8. Tiffany's Show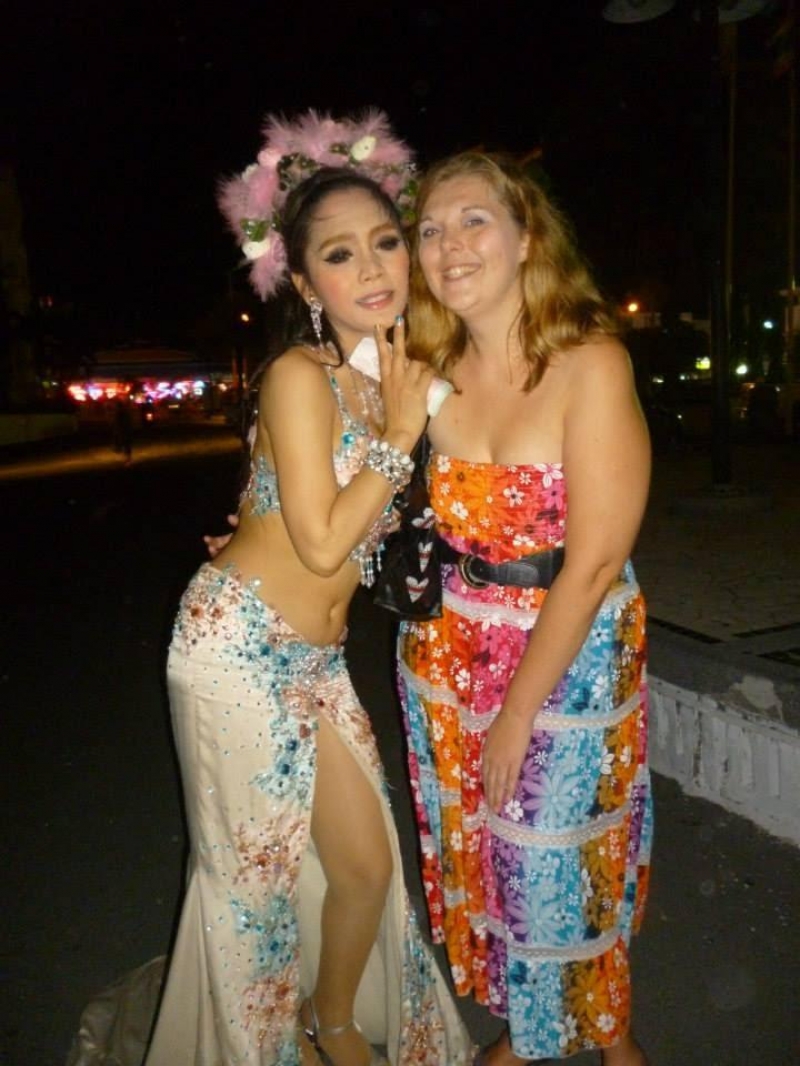 One of Pattaya's two main ladyboy shows, Tiffany's Show is an extravagant affair, with decadent costumes, lots of energy, great music, and wonderfully choreographed routines. All members of the cast were born male, with some having undergone gender reassignment surgery, and others who live like (beautiful!) women but are still, anatomically, men. Unfortunately, no photographs are permitted during the show, though you will have the opportunity afterwards to strike a pose and have a picture snapped with various members of the cast. Do note that generous tips are expected for photographs.
9. Jomtien Beach
Jomtien Beach borders Pattaya Beach, offering a slightly less frenetic atmosphere. There's still plenty of fun to be found, and you can spend pleasant hours basking in the sunshine and swimming in the sea.
10. Walking Street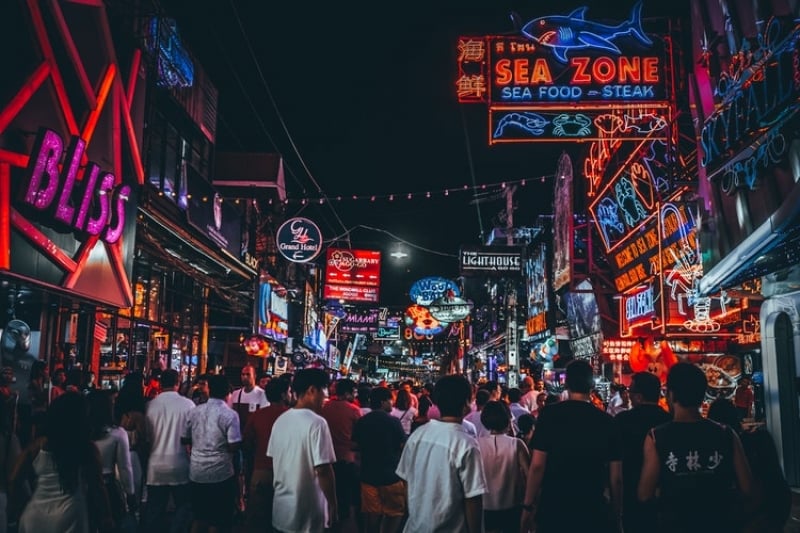 One of Pattaya's most infamous night spots, Walking Street is a buzzing stretch of pedestrianised street, lined with bars, restaurants, and shops. Wander along here at daytime and it will seem pretty tame. Come back after dark, however, and it's like a completely different world. Loud music booms from the various bars, people try to tempt you into bars with drinks promotions, the promise of saucy shows, and so on, and there's a mixture of glamorous prostitutes, ladyboys, touts, dancers, bar girls, tourists, punters, and pimps. It's fun to simply walk along the notorious street and absorb the energy as you watch the eye-popping sights. If you do go into one of the bars, expect pole dancing, raunchiness, merriment, and high prices. Be on your guard for scams too, particularly if you visit a ping pong show, strip show, or private room.      
11. Alcazar Show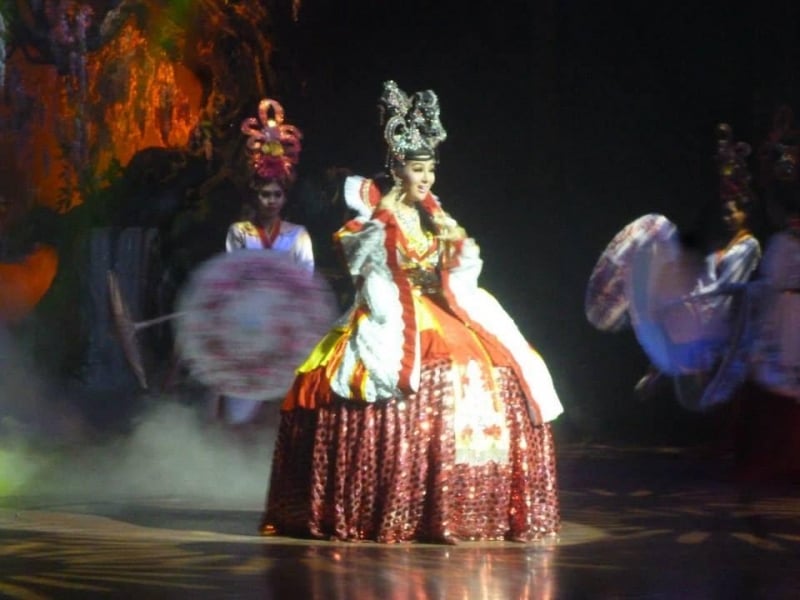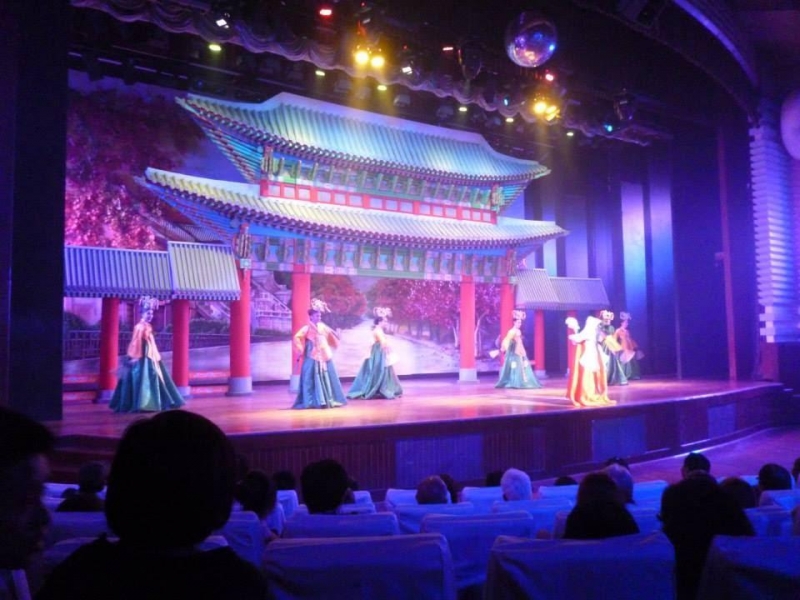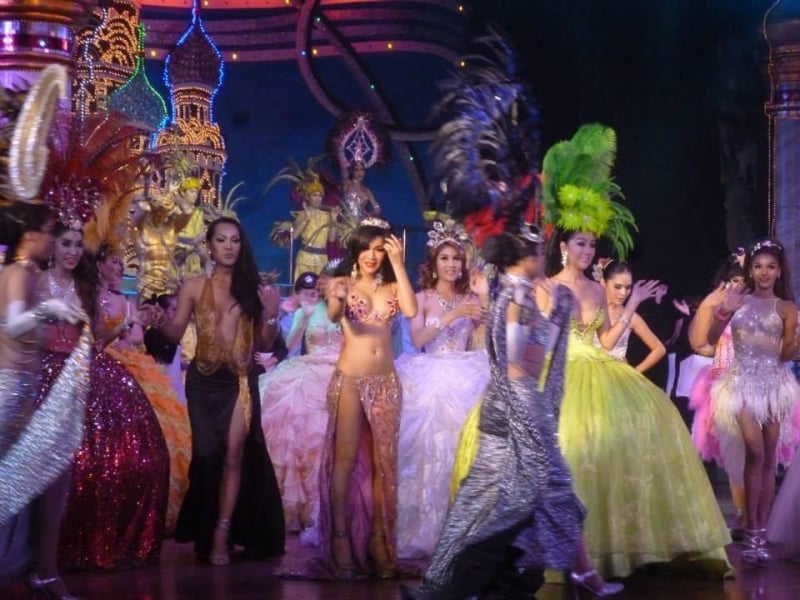 I personally prefer Alcazar, the other major ladyboy cabaret show in Pattaya, to Tiffany's simply for the fact that you are allowed to take pictures during the awesome performance. The costumes are stunning, the performers are gorgeous, the air is electric, and the stage scenes are attractive.  
12. Koh Larn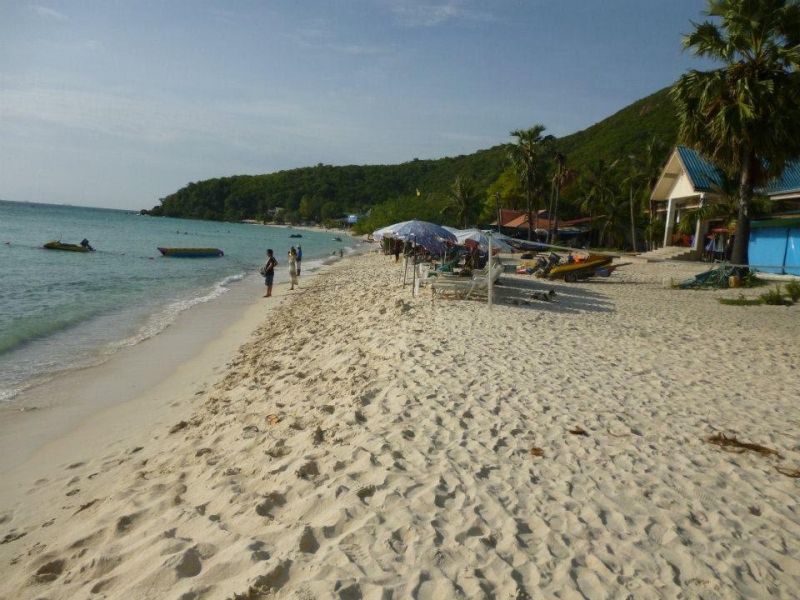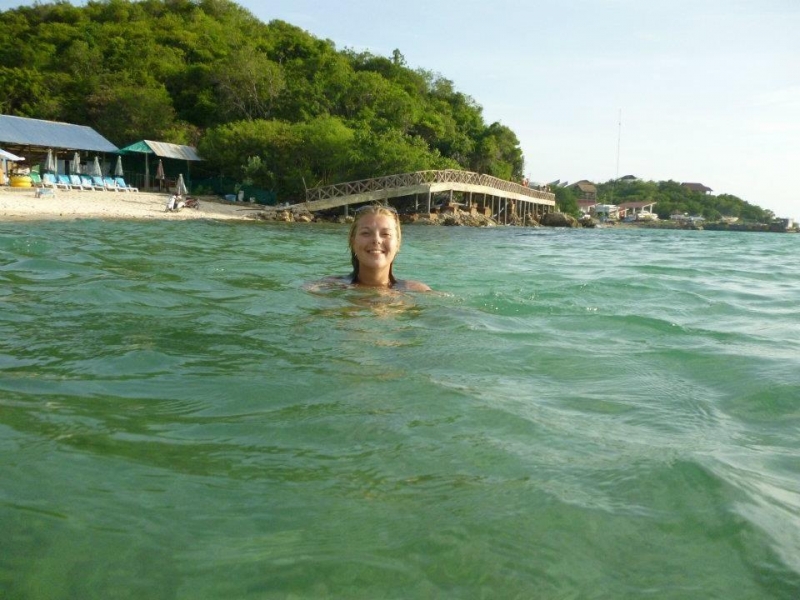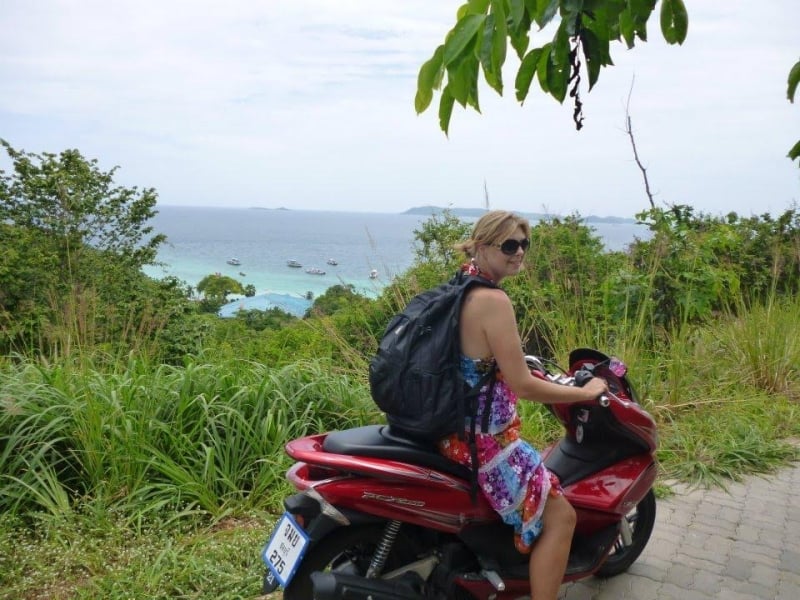 One of the islands just off the coast of Pattaya, it's just a short boat ride to reach Koh Larn. Sandy beaches, with a quieter vibe than those of the mainland, await, and there are several terrific viewpoints. Renting a scooter is the ideal way to explore the fairly small island, particularly if you visit on a day trip and have limited time. If you wish to stay for longer, there's a good selection of accommodations and places to eat and drink.
13. Louis Tussaud's Wax Museum
Louis Tussaud's Wax Museum is filled with waxworks of various well-known faces and celebrities. From movie stars and pop singers to sporting legends and politicians, the life-like sculptures are sure to enchant. Get snap happy and cosy up to your favourite (wax) stars for fabulous selfies.
14. Pattaya Sign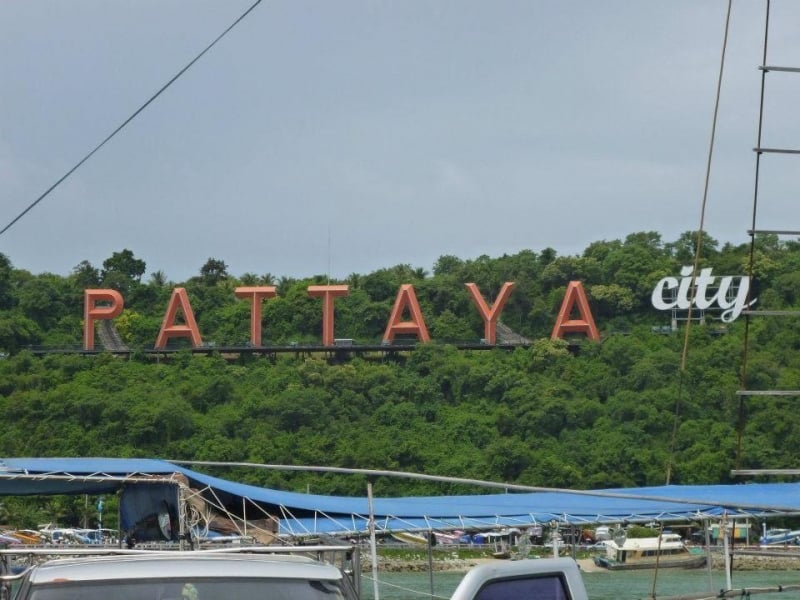 It's not quite the Hollywood Hill Sign, but Pattaya has its own version—the Pattaya City Sign! Take a photo from a distance, or climb up through the trees for views back down across the city and coast.
15. Wat Phra Yai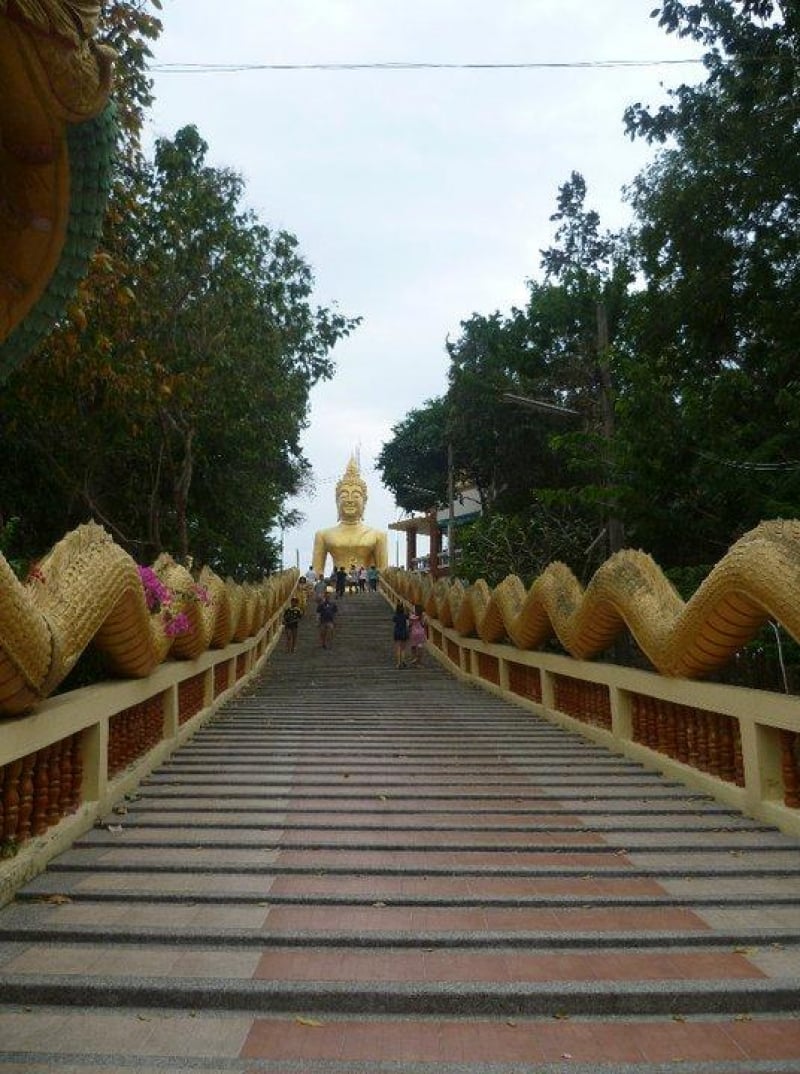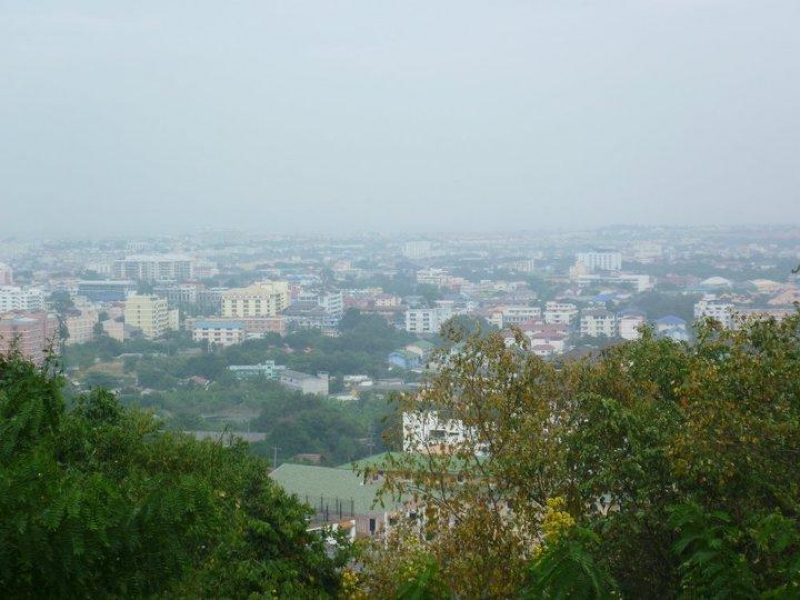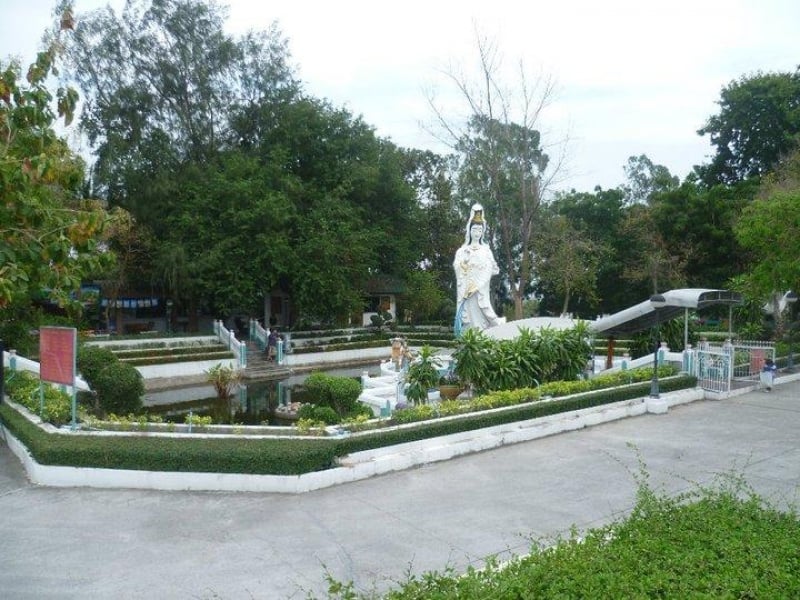 One of Pattaya's most distinctive temples, the hilltop Wat Phra Yai houses a huge golden Buddha statue. The walk up the hill is worth it for the glorious views. The temple was built in the 1940s, with the famous statue added in the late 1970s. There are various other statues throughout the temple to admire too.
16. Ripley's Believe It or Not!
With establishments across the world, Ripley's Believe It or Not! has made a name for itself as being THE go-to place to see the most bizarre, incredible, unbelievable, and grotesque sights. The Pattaya museum won't disappoint. With several hundred intriguing exhibits, as well as a maze, haunted house, and moving theatre, it's definitely attraction that you won't forget in a hurry.  
17. Pattaya Floating Market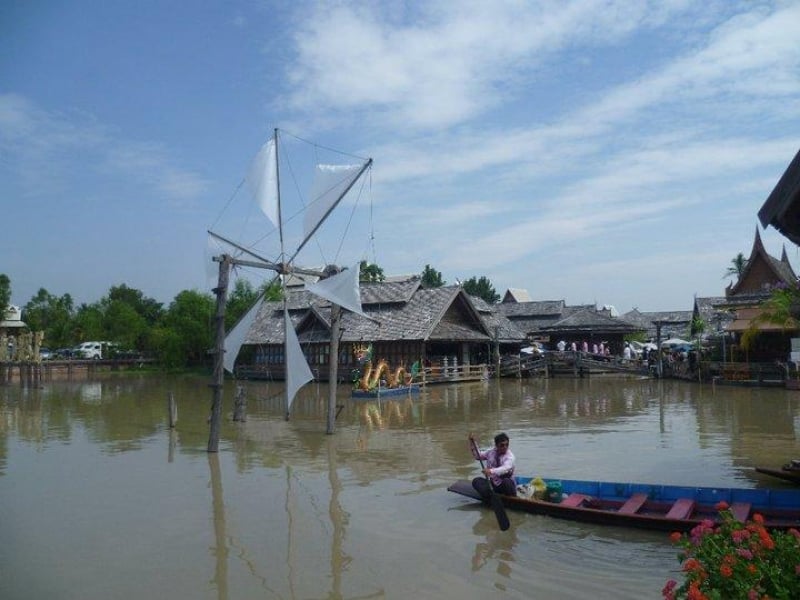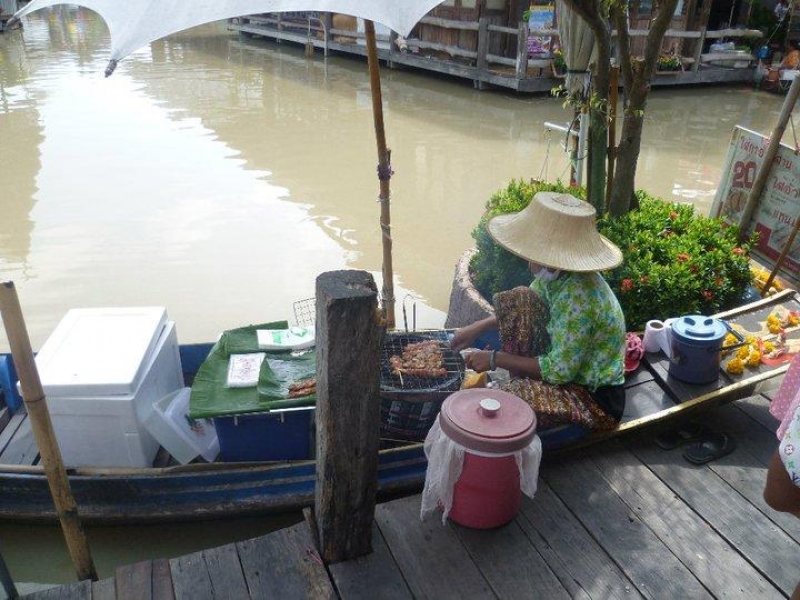 Although specifically built as a tourist attraction, Pattaya Floating Market is still a nice place to understand how a traditional Thai floating market operates. Wooden walkways stretch alongside the water, with stalls and shops selling an array of souvenirs, clothes, and other goods. There are also plenty of places to stop for refreshments too. Take a boat trip around the waterway and enjoy the novelty of bargaining for goods while you and the vendor are both bobbing on the waters.
18. Nongnooch Garden
A beautiful botanical garden, Nongnooch Garden is much, much more than simply a collection of plants and flowers. Stunning flower beds, statues, water features, ponds, and trees are spread throughout the lovely area, and you can enjoy terrific views of the nearby mountains. Colourful and charming, be sure to allow at least a few hours to fully appreciate the large series of gardens. Other onsite activities and amenities include cultural shows, battle re-enactments, and restaurants.
19. Koh Roi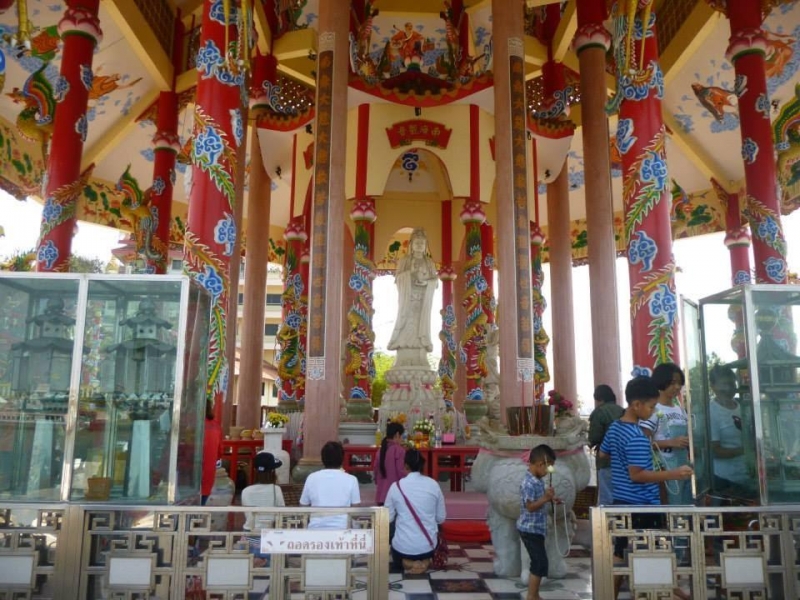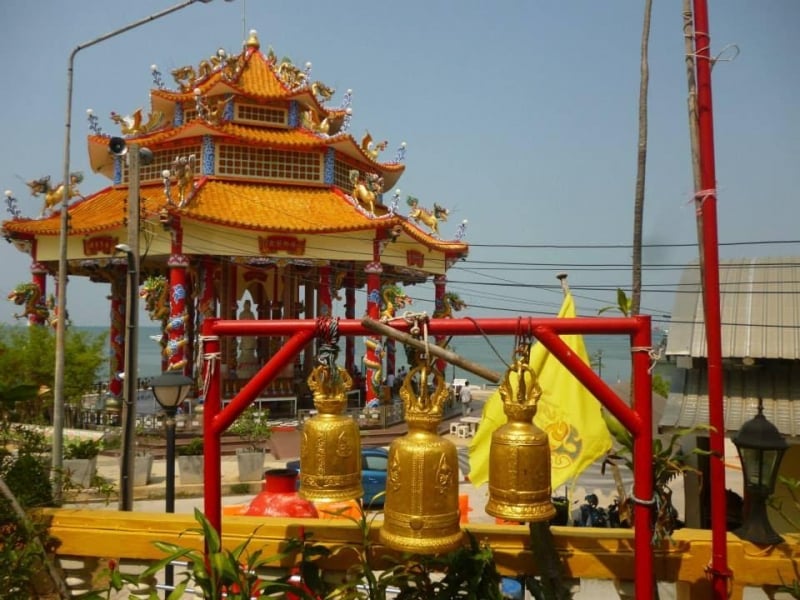 A small island that's connected to the mainland by a short bridge, Koh Loi boasts a colourful temple filled with interesting statues and decorative touches. There are lush gardens to stroll through as you enjoy the sights and sounds of the sea, as well as a sea turtle sanctuary.
20. Laem Tan Beach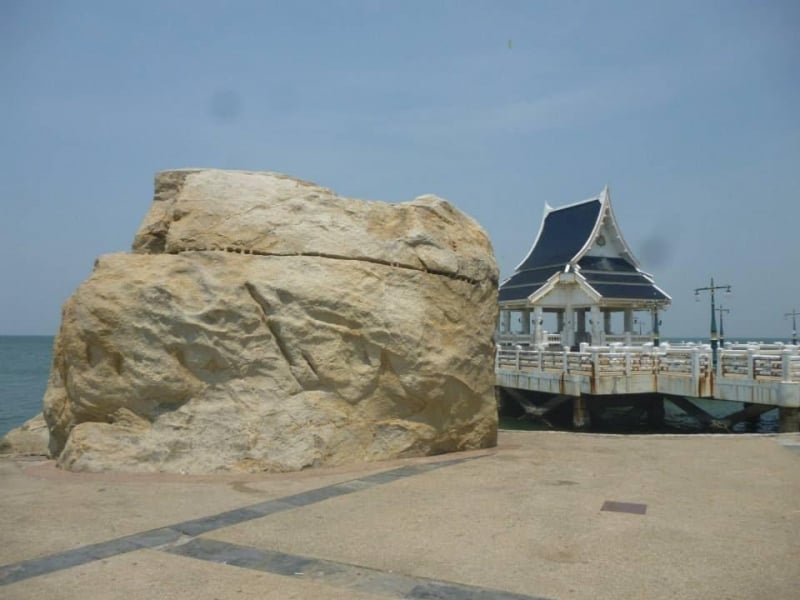 A quiet, scenic, and rocky beach some 30 minutes away from Pattaya by car, Laem Tan Beach is a nice place to take a coastal walk, feast on fresh seafood, and experience the atmosphere of a Thai family holiday.
For watery fun away from the beach, check out Ramayana Water Park or Pattaya Water and Fun Park. Art lovers are sure to enjoy Art in Paradise with its many cool 3D images. Pattaya Sheep Farm and the Teddy Bear Museum will entertain old and young alike, while cultural attractions include the Three Kingdoms Park, the temple of Wat Yansangwararam, and the Chinese temple and museum of Viharn Sien.