After closing for a two-year restoration, Singapore's most iconic hotel (no, not the Marina Bay Sands) has officially reopened earlier in August.
The Raffles Singapore, which first opened its doors in 1887, is no doubt a historic landmark for the city. In fact, it is one of the few great 19th-century hotels remaining in the world.
It's hard to miss the building against Singapore's urban skyline; the posh, all-suite hotel has an old-world colonial charm that extends to both its exteriors right down to its interiors. (Incidentally, its cheapest suite will cost you S$929 per night.)
The three-phased makeover, which started in February 2017, was designed such that its architecture still perfectly preserved both inside and out. The hotel now features 115 suites (there are no rooms in the hotel), three new restaurants (in addition to the existing Long Bar and Tiffin Room), as well as the renovated Raffles Arcade.
Also read: Top 7 Hotels in Singapore's Shopping Belt for the Wandering Shopaholic
Now open again for reservations, the hotel is offering anyone a chance to stay in their suite for free. There's a catch, though.
How Raffles Singapore is Reinvigorating Its Literary Tradition
You might not know this but the Raffles Hotel has a longstanding literary tradition that dates as far back as 1887 when renowned writers and novelists like Rudyard Kipling and Joseph Conrad would stay in the hotel.
To honour its literary heritage, Raffles Hotel is introducing its new Writer's Residency Programme. This inaugural initiative is designed to create and nurture new literary luminaries. As part of the programme, the hotel will host up to two writers each year for up to four weeks.
It has already announced its first writer-in-residence Pico Iyer, a British-born essayist and novelist considered by many to be one of the world's best living travel writers.
It will also welcome back the Writers Bar, which pays tribute to all the illustrious authors who have resided at the hotel since 1900.
Located in the hotel's Grand Lobby, the Writers Bar has now been refashioned to a full bar. You'll find curated mementos and books and luxurious furnishings befitting of the hotel. And wines, spirits, and bespoke craft cocktails, all with a literary theme, of course.
According to the hotel's spokesperson, Raffles Hotel has "long played muse to renowned and budding writers" and believes in creating a space to nurture new writers by giving them the "opportunity to retreat, reflect and draw inspiration from the 132-year-old stories held within the walls of the hotel".
Also read: What's New in Singapore: 8 Cool New Nightclubs & Bars to Check Out in 2019
So, Who's Eligible to Stay?
Anyone in the world aged 18 and above can apply for the programme via email (they need not be an established writer.) The programme is open to both local and international writers, aged 18 years old and above.
To enter, interested applicants have to submit a synopsis of the pieces they plan to write during their stay, which can last up to four weeks. A panel of judges, comprising hotel reps and established writers, will then choose up to two writers for the free stay per year.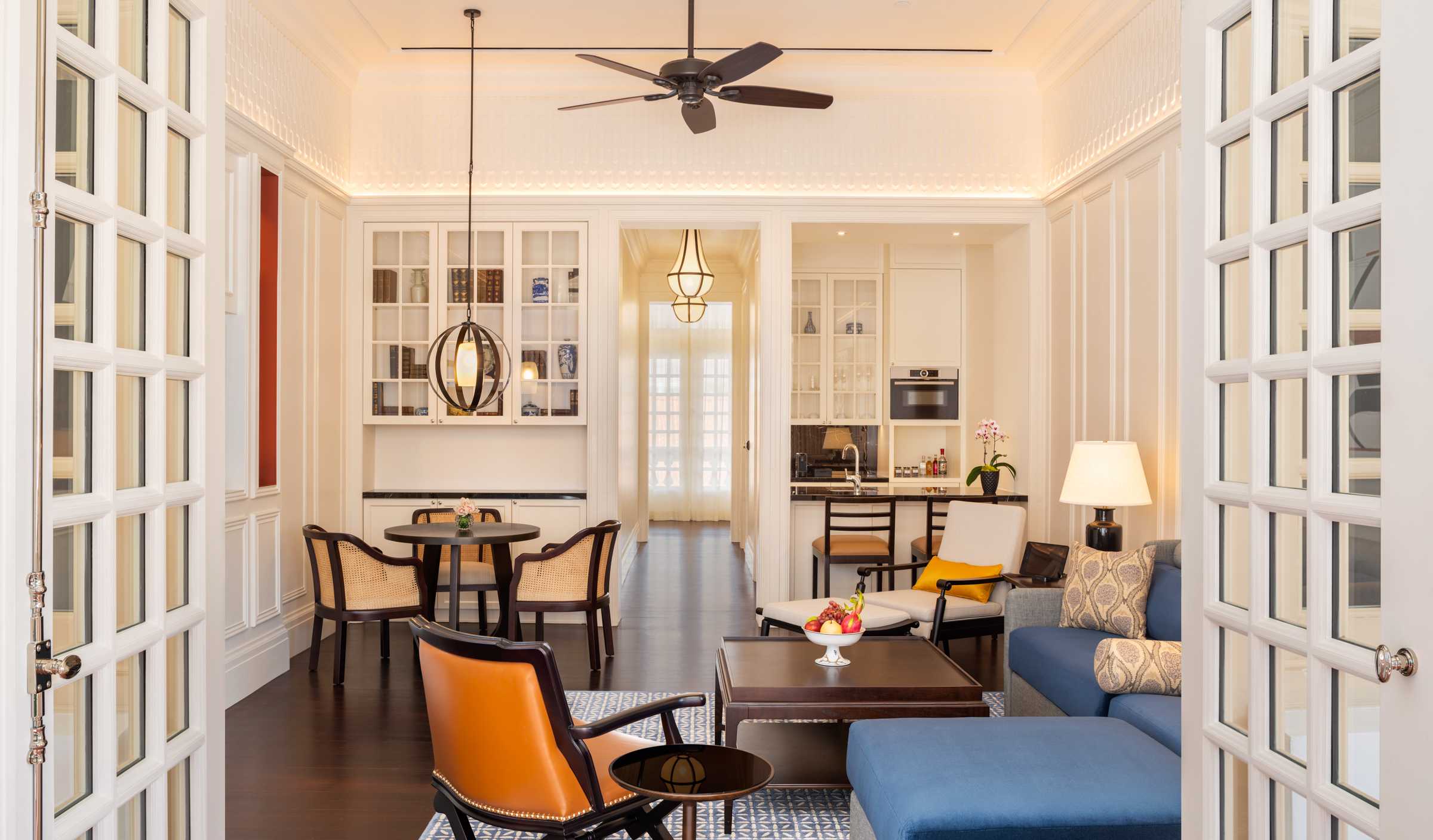 Interested applicants can apply for Raffles Hotel Writers' Residency Programme via email at [email protected] 
Address: 1 Beach Road
Website
Book your Raffles Singapore Vacation now !