With over 7,000 islands, the Philippines does not fall short when it comes to the list of the most delicious food. Armed with steamed white rice, Filipinos eat anything and everything they can think of cooking. From fried catfish, barbequed squid, and even fried frogs, nothing goes to waste.
If you are coming to the Philippines soon, feast on these popular viands — they're worth the calorie count, I promise!
Also read: 18 Philippine Provinces for the Absolute Foodie
1. Adobo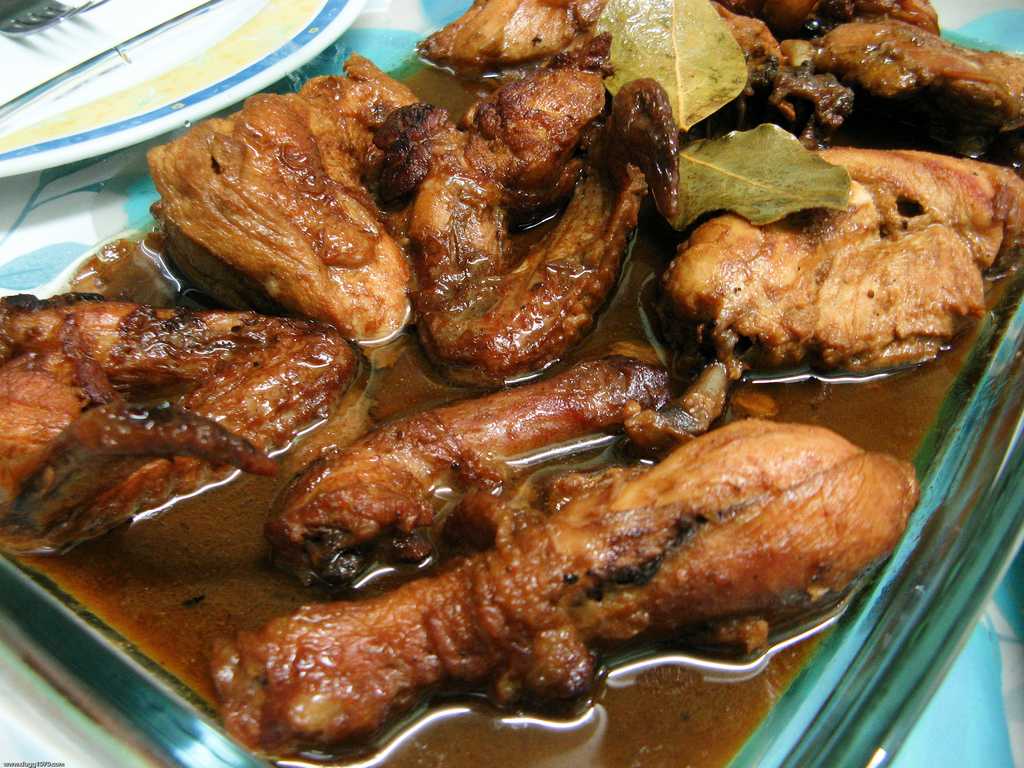 Image credit: dbgg1979
Aside from fried food, this easy-to-cook viand has the longest shelf life amongst all the Filipino viands. Cooked with soy sauce, vinegar, and other spices, the meat (chicken or pork, or even both) is preserved. This manner of cooking can be applied to seafood as well.
When it is cooked with the right balance of the sourness of the vinegar and the saltiness of the soy sauce with added flavour from the garlic, pepper, and bay leaves, one bite will be followed by unlimited rice.
2. Sisig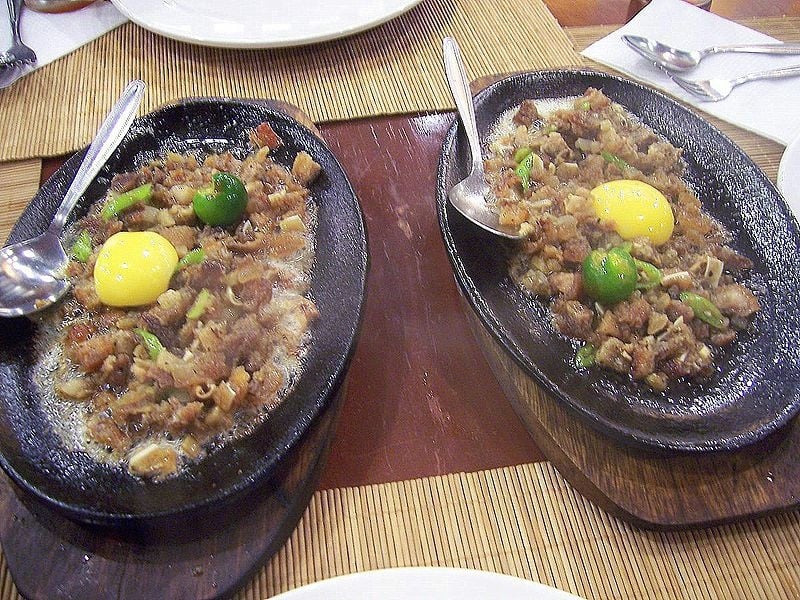 Image credit: Bing Ramos
This dish was invented by a lady named Lucia. Sisig was concocted in a humble store along the railways of Angeles City, Pampanga.
Nothing goes to waste when it comes to Filipino food. Sisig is made from pork cheeks, head, liver, and innards. Cooked with several spices like onions and garlic, the chewy and crunchy texture makes this food not only a viand but also a perfect match with a cold beer.
3. Chicken Inasal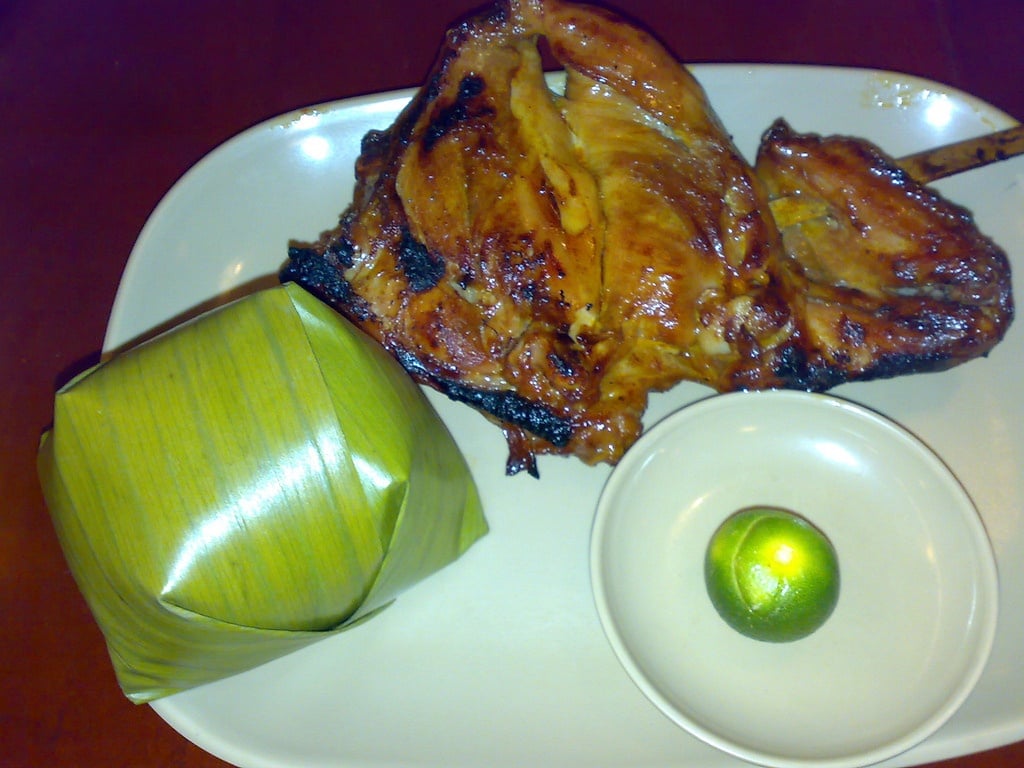 Image credit: whologwhy
Bacolod City is the home of the original chicken inasal. This mouthwatering viand is an extraordinary one. Chicken meat is marinated in calamansi, salt, pepper, garlic, and lemon grass. Whilst grilling, it is brushed with annatto seed oil, giving it an orange-coloured hue.
The colour does not diminish the flavour. In fact, with generous servings of garlic or java rice, some actually pour more annatto seed oil on their chicken or even use it as a dip apart from the usual soy sauce and calamansi combination. This viand is best eaten with clean bare hands.
4. Bulalo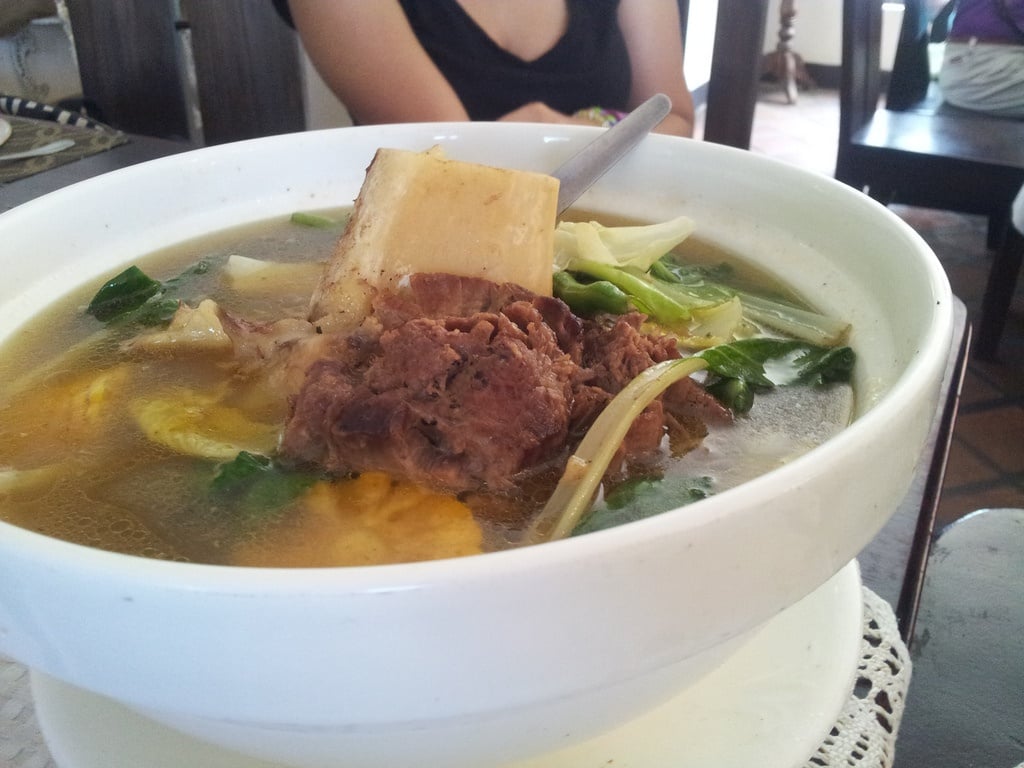 Image credit: Yvette Tan
This soup-based viand is eaten all year round despite the fact that heat levels in the country are either hot or extremely hot.
Bulalo is made out of beef and bones, with bone marrow as the star of this delicious hot soup. Boiled for several hours, the soup is flavourful, to say the least. Some drive up to 3 hours through the metro traffic just to eat Bulalo in Tagaytay of Batangas. For many, it is worth the trip.
5. Kare-Kare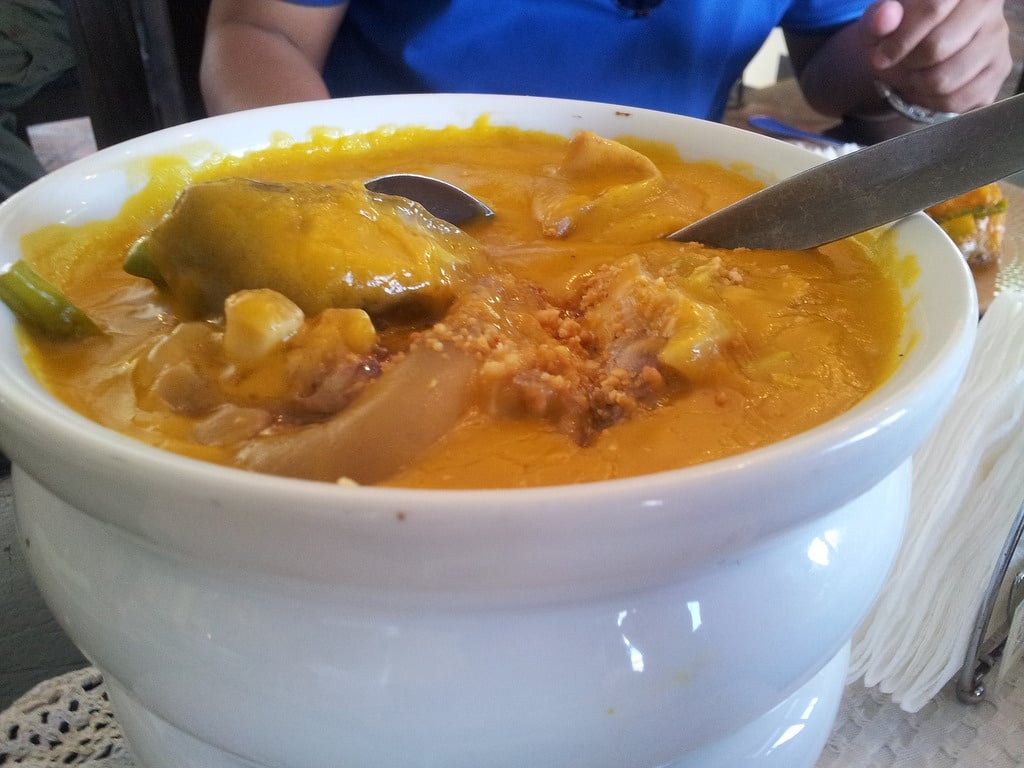 Image credit: Yvette Tan
Ah, the always present viand during fiestas. One will immediately deduce that it is an extra special day when Kare-Kare is cooked and served. It is a labour of love to cook this stew of oxtail made of ground toasted rice and peanut sauce, along with banana blossom, eggplant, and string beans. Steamed rice with shrimp paste completes the Kare-Kare meal.
6. Bagnet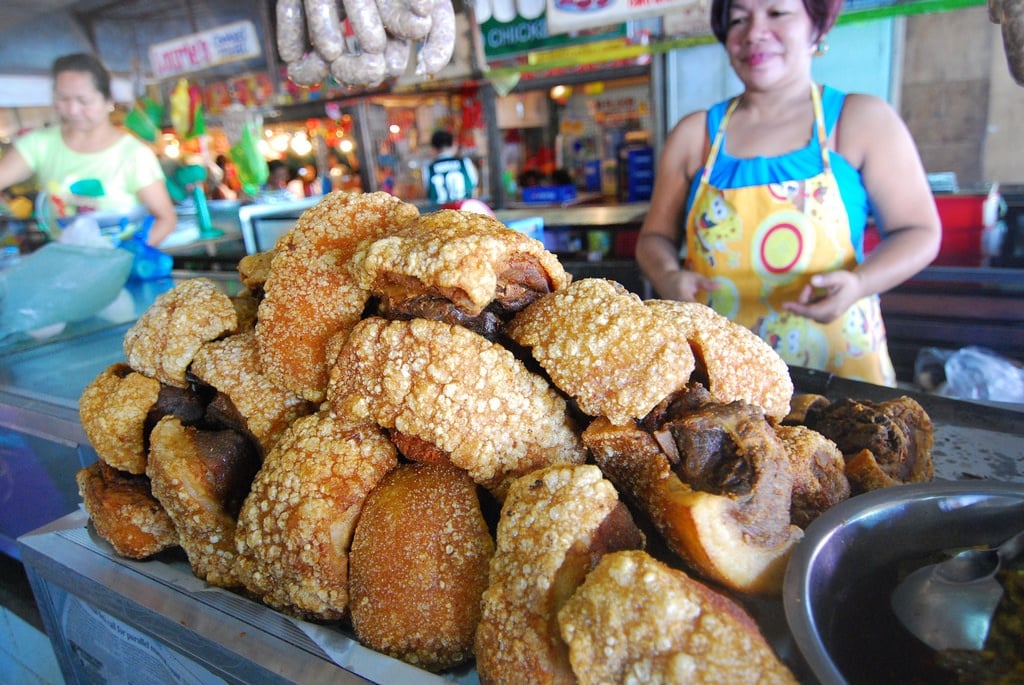 Image credit: jojo nicdao
With its crunchy skin dipped in black vinegar, this irresistible deep-fried pork is from the Northern province of the Philippines, Ilocos. While everyone knows that anything fatty or fried may not be that healthy, it is a great challenge to resist Bagnet. This sinful food is filled with goodness in every crispy bite.
Also read: 9 Fried Filipino Delicacies that are Worth the Calories
7. Longganisa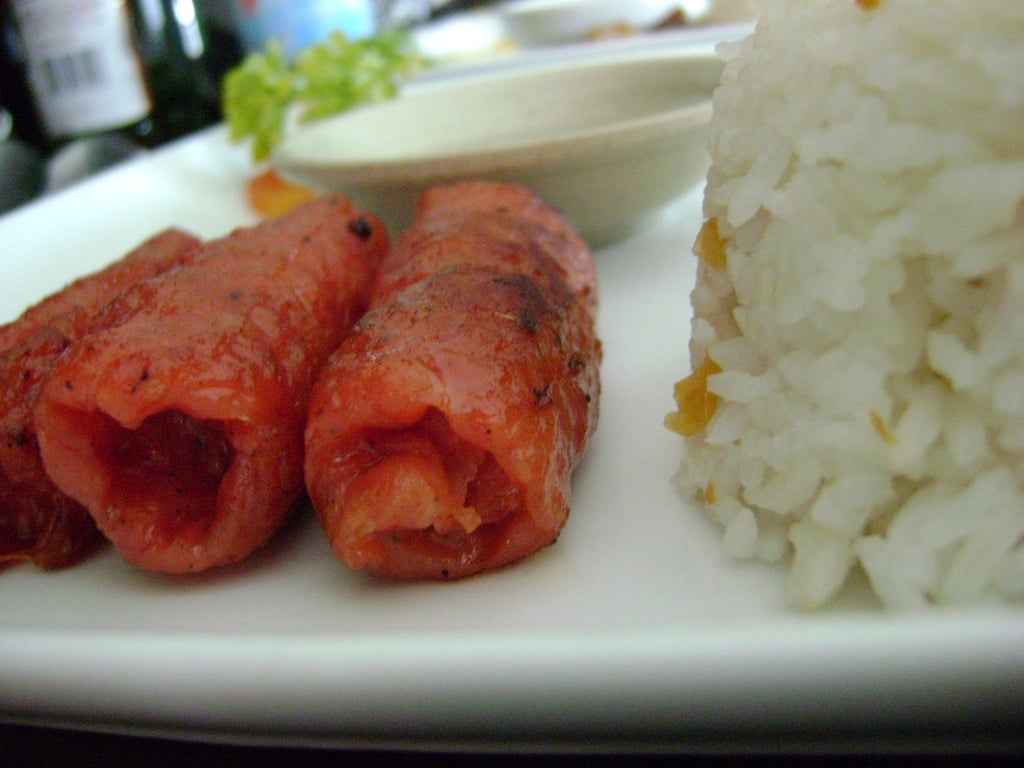 Image credit: Helga Weber
Here comes another viand from Ilocos. Yes, there are countless versions of this pork sausage all over the country. It varies from being sweet to garlicky to spicy. Usually served for breakfast, Filipinos have developed a taste for this viand for any meal throughout the day.
8. Dinuguan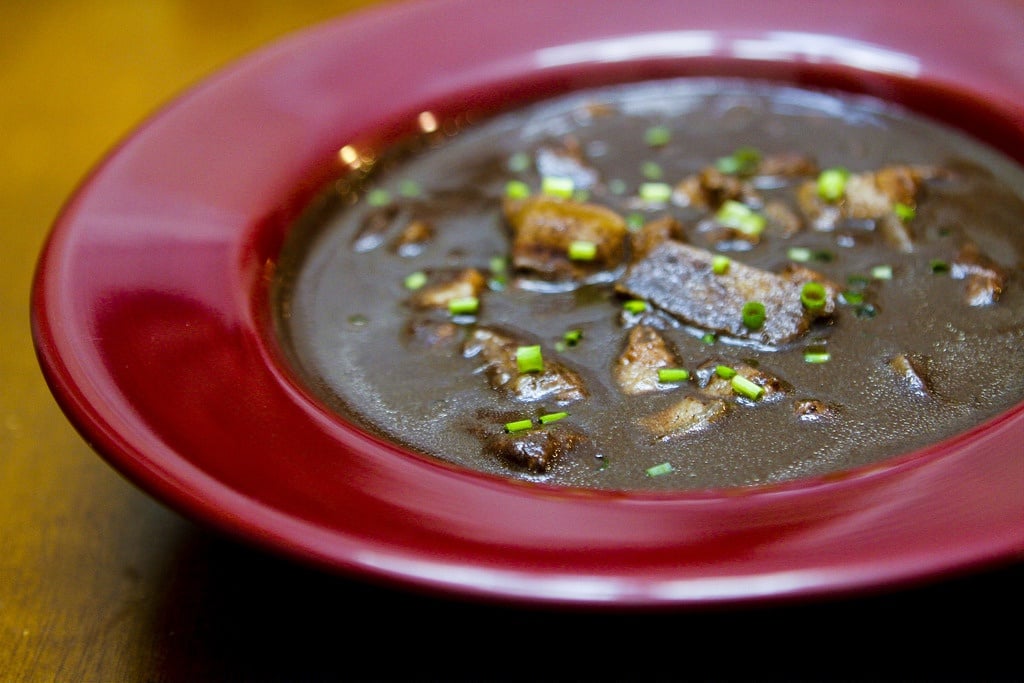 Image credit: pulaw
Okay, this viand is considered by many tourists as an extreme one. Made out of pig's blood and meat, some foreigners find it bordering on disturbing. For Filipinos? It is all the more reason to order or cook more steamed rice.
The concept of eating cooked pork blood as a soup may be foreign for some, but then again, Filipinos waste no part of a pig. Once slaughtered to be roasted, the pig's blood is drained and set aside to be cooked with pork meat to become dinuguan. It is combined with vinegar to wash way any metallic taste.
9. Lechon Paksiw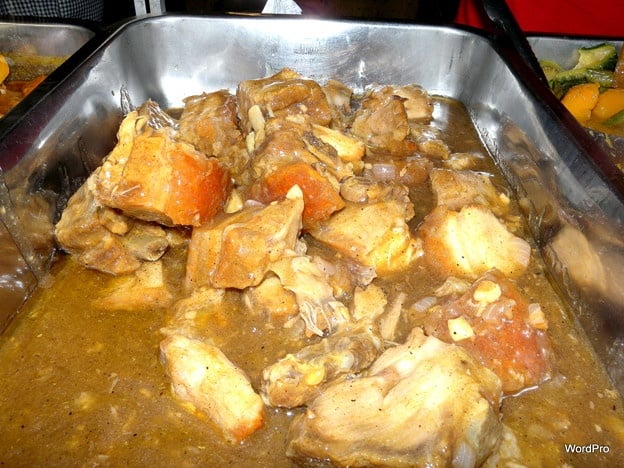 Image credit: photozou.jp
This is a pork dish made from leftover roasted pig. So as not to waste food, some genius thought of using the leftover meat and mixing it with a sweet and tangy sauce.The viand is delectable with very few and simple ingredients: vinegar, sugar, and liver sauce. Dig in!
Also read: 25 Popular Street Food & Snacks to Try in The Philippines
Aren't you hungry yet?! Happy eating!