From powerful smartphones like the latest Huawei and Samsung phones to tried and tested DSLR brands like Nikon and Canon, cameras are now more diverse and easily accessible than ever before. Whether you're an avid photographer or someone who simply likes taking selfies for Instagram, there's probably a camera on the market right now that's just your style. 
Amidst a market dominated by camera phones, DSLRs, and mirrorless cameras, one particular type of camera has been silently making a comeback, unbeknownst to most consumers. I'm talking about retro polaroid cameras! 
Also read: The 8 Best Camera Phones of 2020 Perfect For Avid Travellers!
What's good about polaroids?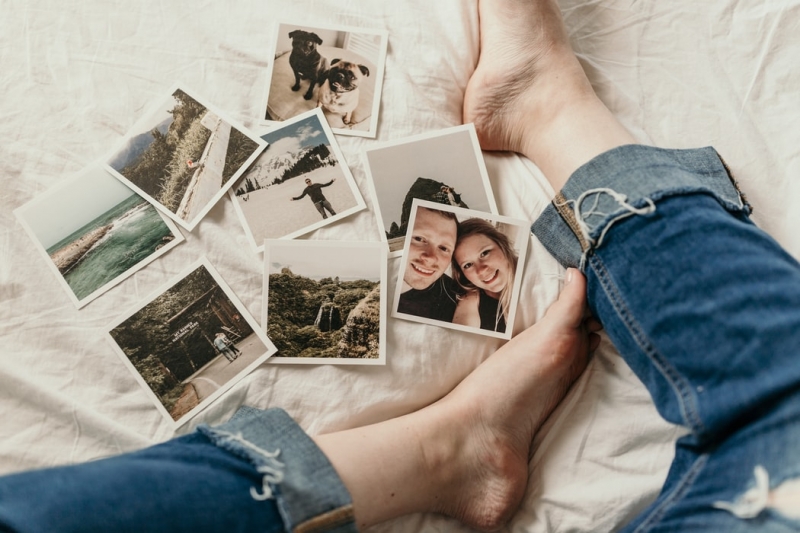 Also known as instant cameras, polaroid cameras offer a little something different compared to most modern cameras. Although often considered more of a novelty gadget than professional-grade equipment, polaroid cameras still come with their own benefits and advantages. 
For one, it gives you the ability to snap a picture, instantly print it out and hand it over to someone else. This sort of feature is perfect for candid moments at weddings, parties and any other social gatherings. It literally captures a fleeting moment and turns it into a physical keepsake on the spot! You can even bring one along on your travels and create instant souvenirs!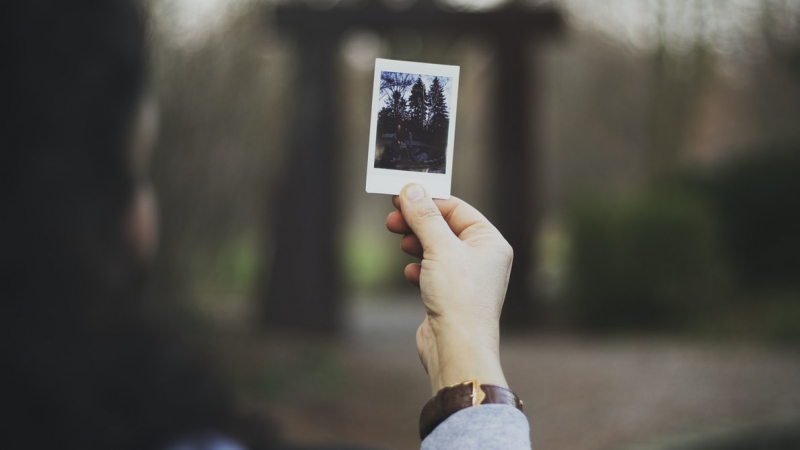 And while instant cameras usually don't have as many fancy settings as modern cameras, most models these days can also be used to take photos like wide-angle selfies and soulful monochrome shots. You can even use custom-designed frames on your polaroid film! 
Still not convinced? Maybe this will change your mind! Here are 10 of the most awesome polaroid cameras that are perfect for capturing life's precious moments. 
1. Polaroid Originals OneStep Plus
For polaroid purists, there's no better option than the OneStep Plus. Featuring a vintage design that's a throwback to the golden age of polaroids, the OnStep Plus is easily considered one of the best instant cameras on the market. 
Beyond its design, the OneStep Plus also comes with plenty of awesome features. Since it supports Bluetooth connectivity, you can actually use your smartphone to control the shutter and tilt the camera settings! You can even set a noise trigger allowing you to take a shot with literally just a clap of your hands. How cool is that?! Obviously, it doesn't compromise on quality either,  being able to print out crisp and sharp images instantly. 
2. Fujifilm InstaX Mini 9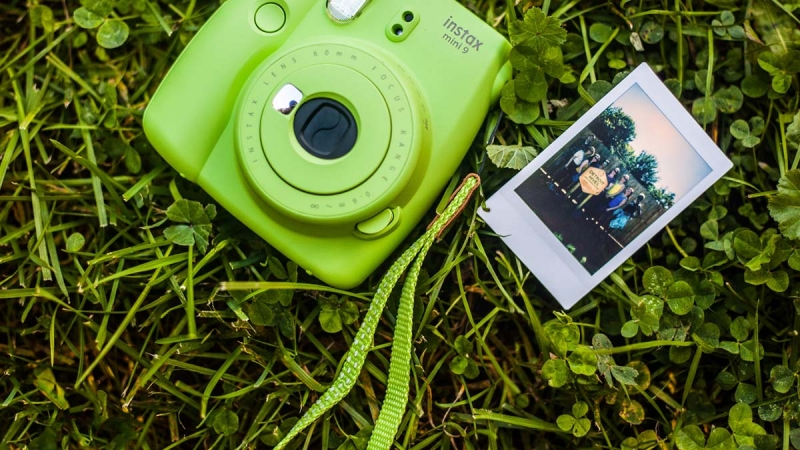 Even if you're not into polaroid cameras, you've probably heard the InstaX name before. After all, it is arguably the most popular brand of polaroid cameras on the market! One of the polaroid cameras that I highly recommend is the Mini 9. 
The camera's simplistic, almost toy-like design fits the overall main feature: it is extremely easy to use. Powered by AA batteries, the Mini 9 is the epitome of afun, point-and-shoot camera, suitable for both adults and children looking to dabble in everyday photography. It's also one of the most affordable polaroid cameras on this list! 
3. Fujifilm InstaX Mini 90
In contrast to the aforementioned Mini 9, the InstaX Mini 90 is much more sophisticated even though it is still easy to use. Much more compact compared to the Mini 9, this camera packs a long-lasting, rechargeable battery and comes with an LCD screen at the back.
This helps you to fine-tune your camera settings, allowing you more creative control over aspects such as exposure and lighting. This leads to superior photo quality. As a bonus, the lens also doubles up as a selfie mirror! For those who are particular about aesthetics, the Neo Classic version of the Mini 90 comes in vintage black or brown hues. 
4. Fujifilm InstaX Wide 300
If you're not that into selfies and would rather be able to capture landscapes on your travels, then consider the InstaX Wide 300. As the name suggests, this camera is able to print out polaroids that are much wider than typical models. 
True to the InstaX brand, the Wide 300 retains its ease of use and often delivers great results. The only drawback however is the size. Just like its wide-angle shots, the wide 300 is rather chonky, almost like a thin DSLR. It also requires 4 AA batteries to power so it may not be for everyone. 
5. Lomography Lomo' Instant Wide
As you might have guessed, the Lomo' Instant Wide is Lomography's answer to Fujifilm's InstaX Wide 300. Despite weighing roughly the same as the Wide 300, the Lomo' Instant Wide does come with a more vintage design and colour scheme. However, it is equally bulky and even a little heavier. 
In terms of usage, it has straightforward controls and allows users to tilt exposure compensation. It also uses the same film as the Wide 300, so if you're hoping to switch from one to the other, you don't have to go out of your way to purchase different sets of film. 
6. Leica Sofort
If you thought that the name "Leica" sounds familiar, it's because it is the same brand which manufactures the camera lenses for Huawei phones and other premium cameras! And like other products under its esteemed brand, the Leica Sofort more than delivers on aesthetic quality, featuring an attractive design and boasting several easy-to-use photography settings. 
As expected of Leica, the images it can produce are top tier and the camera also affords the user plenty of creative control. It also has a more premium feel to it, something which most polaroid cameras lack. Unfortunately, it also comes with a premium price tag, though it may well still be one of the cheapest Leica products on the market. 
7. Fujifilm InstaX Square SQ6
Ever since the launch of Instagram, people have been posting photos online more than ever. Well, the InstaX Square SQ6 is basically the physical manifestation of the popular app! No, you can't play around with filters but it does allow you to print perfectly square (1:1 ratio) polaroids easily! 
There are a few photo modes to play around with, including double exposure and a built-in selfie mirror. Compact and easy-to-use, it's another polaroid camera that is worth looking at if you're interested in one. However, despite its advantages and transportable build, some people may find it hard to get a proper grip due to its rather flat design.  
8. Lomography Lomo' Instant Square
If you liked the InstaX Square SQ6's features but felt put off by the design, the Lomo' Instant Square would be the perfect substitute. Featuring a fun, creative design, the Instant Square is much easier to hold and use. And, it comes in a multitude of colours. 
Beyond outer appearances, this camera also comes with a few features missing from the SQ6. For example, it has a built-in infrared remote and optional attachments that allow the user to tilt various camera settings. However, all these come with a much higher price tag compared to the SQ6. But if you ask me, I think it's worth it. 
Also read: 7 Photographer Secrets For Taking Picture-Perfect Vacation Shots
9. Lomography Lomo' Instant Automat
The Lomo' Instant Automat is the polaroid camera that's made for those with an artistic soul. Packing more features than a normal polaroid camera would usually have, the Instant Automat allows you to experiment with multiple levels of exposure and express yourself with sharp, high-quality shots. 
There's also an Automat Glass (Magellan Edition) which comes with an ultra-wide angle lens and a comfy rubber grip. Sadly, the downside of the Instant Automat lies in the type of batteries it uses. It requires CR2 batteries which may be a little difficult to find depending on where you live. 
10. Fujifilm InstaX Mini 70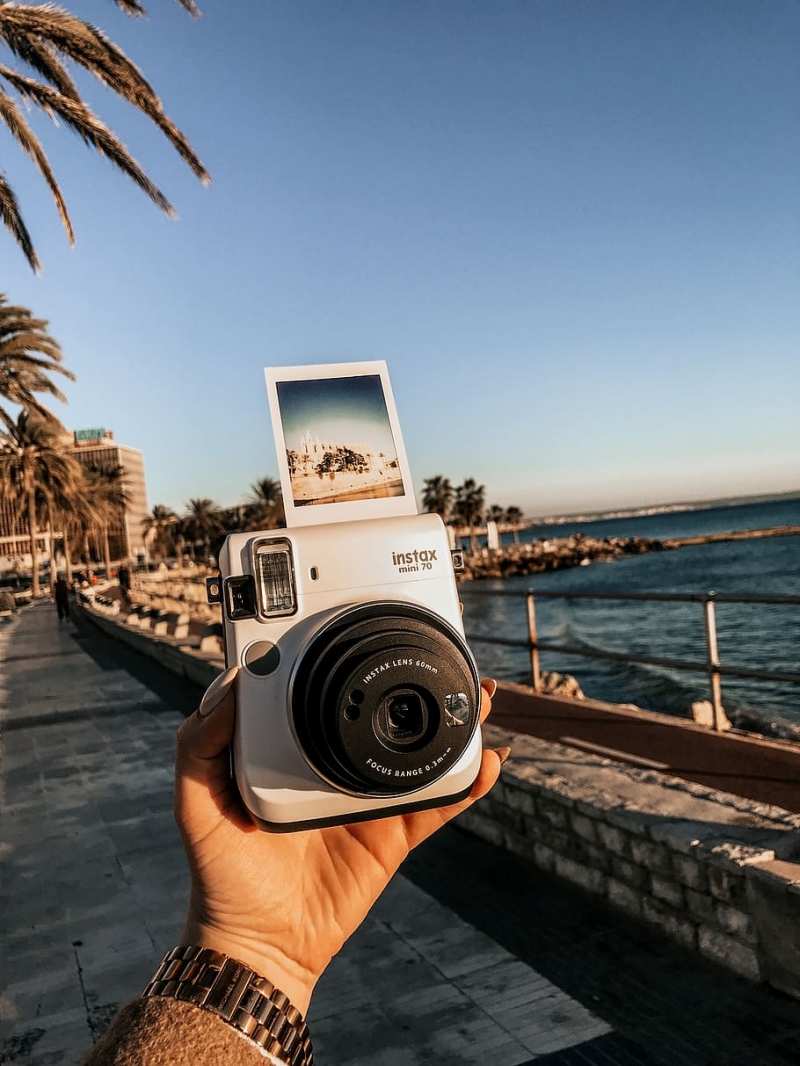 For a polaroid camera that suits an active lifestyle, I recommend the ultra-portable InstaX Mini 70. Tiny enough to use with just one hand, it's the perfect instant camera for travellers and those who want to capture candid moments while out and about. 
Despite its tiny stature, the Mini 70 still comes equipped with essential camera modes and even a selfie mirror! However, like the Lomo' Instant Automat, it uses less common CR2 batteries and boasts a price tag that is slightly higher compared to other InstaX models. 
Creating instant memories
And there you have it, 10 awesome polaroid cameras you should look into if you want to create instant memories. While they certainly are no match for recent camera phones and cameras with full DSLR capabilities, polaroid cameras are still fun gadgets to experiment with. Besides, with 2020 being such an eventful year, it's the perfect time to start collecting memories!