Switzerland is one of the most beautiful countries in Europe with magnificent alpine scenes but it also has a reputation for being one of the most expensive to visit. Here's how to get the best out of a stay in Switzerland on a tight budget.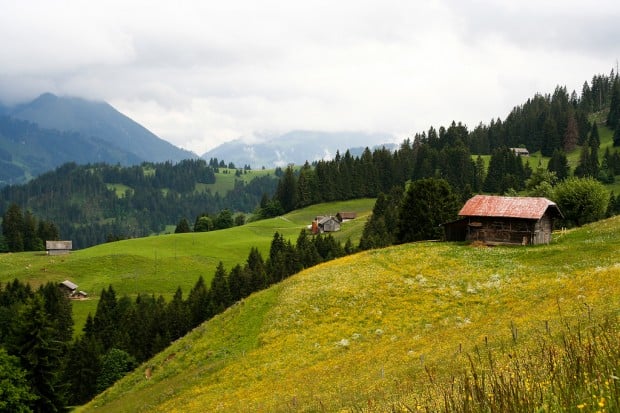 Image credit: Scott Wylie
1. Plan travel ahead
Switzerland is renowned for its highly efficient transportation system which covers just about every town and village in the country. It is by far the best way to get around but do plan ahead. The Swiss Travel Service has a range of passes for visitors which offer half price on public transport. They must be bought before travelling to Switzerland so do plan your journey to get the cheap fares and discounts.
2. Check out the hostels
Accommodation can be pricey in Switzerland but there are a few cheap options. Youth hostels have gone upmarket in recent years with new décor and are a bargain. You'll also find campsites especially in the rural areas. There are also opportunities to stay in a person's home via sites like Airbnb.
3. Take a picnic
In Switzerland the supermarket is your friend. You'll find good bread, local cheeses, salami and fruits which make a perfect picnic in an alpine setting.
4. Go on a hike
One of the best ways of seeing the mountains is to walk on the trails which are well signposted. There are short circular routes as well as longer hikes and all that walking is free. Check out the trails around Lauterbrunnen or Zermatt for some scenic walks.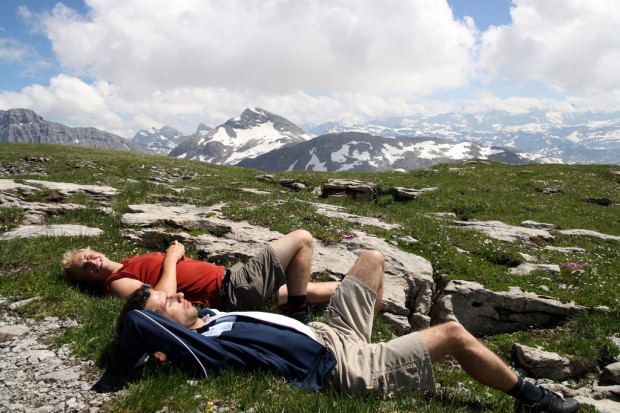 Image credit: Kathlyn_e
5. Pay one way
When you buy a ticket for a mountain railway you save firstly with a Swiss Pass and secondly by walking all or part of the way down. Just ask for a one way ticket or one as far as a mid -way station for the return section and you'll save by walking back into town.
6. Enjoy a free museum
Switzerland has several museums that are free. These include the Museum of History of Science in Geneva and the omega Museum in Biel. Don't forget to use your Swiss Pass which gives free entry to many more museums and attractions in Switzerland.
7. See cheese being made
Switzerland is famed for its cheeses and right in the heart of the Emmental region you can see cheese production for free at Affoltern.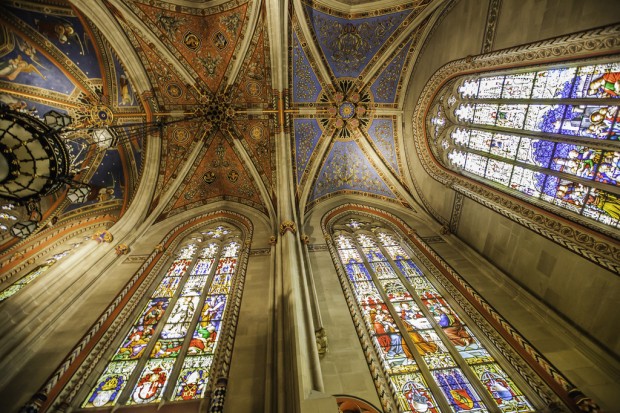 Image credit: Valerii Tkachenko
8. Visit a cathedral
Switzerland has some magnificent cathedrals which are lovely to visit. Try Lausanne for grandeur and St Gallen for stucco architecture. The Chagall windows in Zurich's Fraumunster is another must do when visiting the city.
9. Drink water
Swiss water is safe to drink and by asking for tap water in cafes and restaurants you'll save on expensive drinks.
10. Rent a bike
Many Swiss rail stations rent bikes for 35CHF per day. You can explore the countryside on 2 wheels and even drop the bike off at another station en route. That's a great way to see Switzerland.
11. Explore a medieval town
Many of the older Swiss towns are full of character with medieval architecture. Stein am Rhein and Murten are some of the best and are a delight to walk round.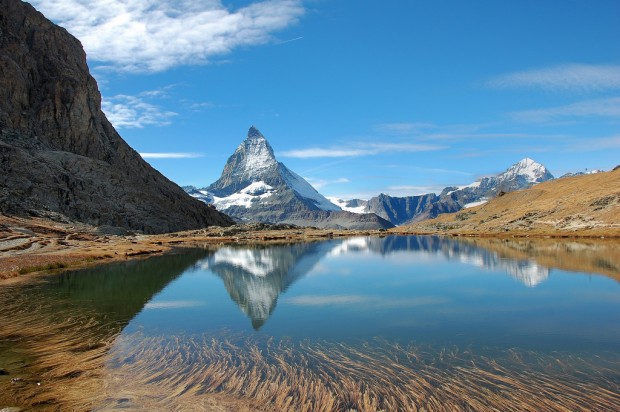 Image credit: Noel Reynolds
12. Tour the lakes
Taking a paddle steamer across the lakes in Switzerland is an idyllic way to spend an afternoon. You'll sail between villages and see some amazing alpine scenes. Try Lake Lucerne or Lake Geneva for some scenic views and a Swiss Pass means you'll get discounted travel. Alternatively take a walk along the lake shoreline.
13. Visit parliament
The seat of the Swiss government is in Berne and visitors can go on a guided tour of the parliament building. The building is an architectural treasure and free tours are available when parliament is not in session.
14. Use the free public transport
In Geneva public transport is free with a pass from your hotel or hostel. Don't forget to ask for the pass when you stay in Geneva.
15. Go to Maison Tavel
Once a grand home this is an eclectic museum full of interesting photographs, exhibits and displays of Geneva life. It is one of the free museums in the city.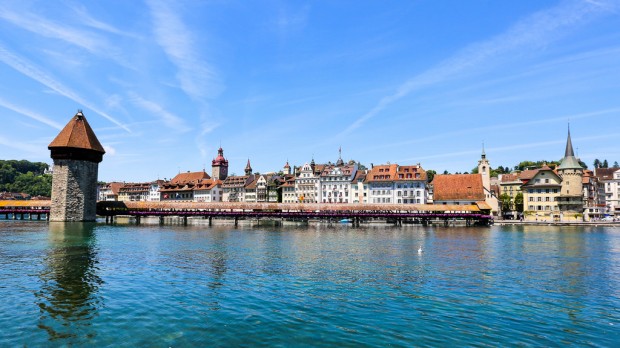 Image credit: Gopal Venkatesan
Switzerland has a lot to offer the budget traveller from walks in the shadow of the Matterhorn to glorious old towns. Plan ahead and you'll find Switzerland is an affordable place to visit.
Also read: Swiss Bucket List: Switzerland Destinations with Best Views