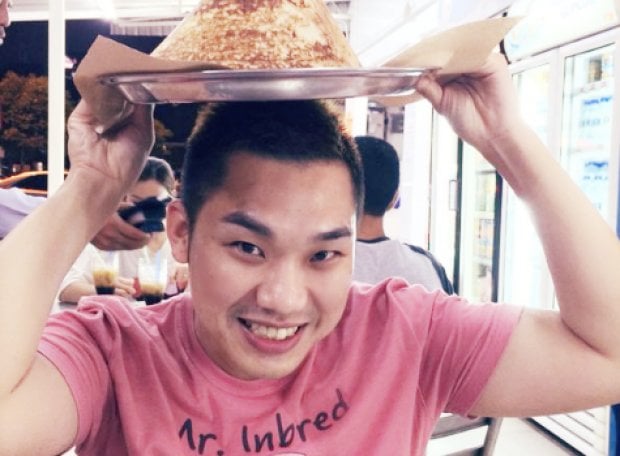 Singaporeans are no stranger to Malaysia's capital city. From hi-tea to buffet, gourmet burger joint to street food, Kuala Lumpur (or KL as it's commonly called) has it all. On my recent trips to visit a friend who stays in Jalan Ampang, I'm rediscovering the city through my stomach and beginning to fall in love with it once again. Here are some of our favorite food places to visit in KL.
[Read on till the end or scroll down all the way to read about my misadventure in KL and learn how to avoid tourist trap at the Low Cost Carrier Terminal (LCCT)]
Also Read: Visiting the 7 Wonders of Kuala Lumpur
1. My Burger Lab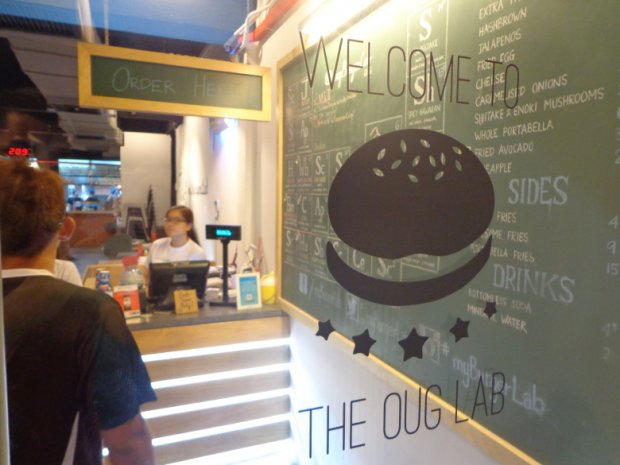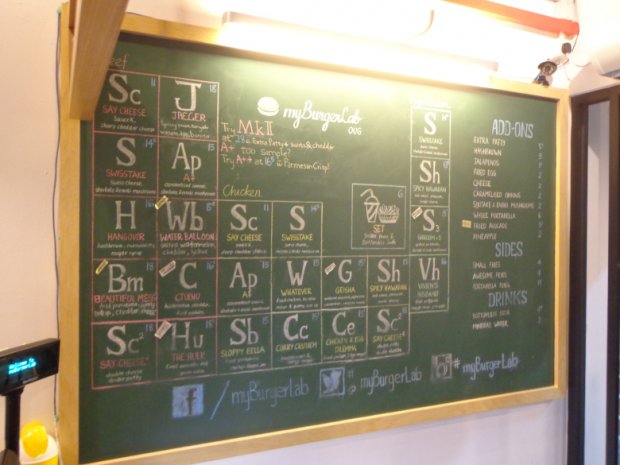 I confess that I am not a burger person. In my 20-plus years of memory, burgers are junk food to me. Imagine my surprise when I discovered the goodness of premium ground beef patty sandwiched between two slices of charcoal bun. My Burger Lab is the latest craze in KL's gourmet burger industry. In my friend's words, "If you haven't been to My Burger Lab, you haven't been to KL. It's beter than the burger I had at Four Seasons Hotel in New York!"
Started in 2012, My Burger Lab currently has two outlets. When we arrived at the newer outlet at Taman OUG around 8pm, it was almost full house. My friend waited in line for 15-20 minutes before they could take our orders. While he was waiting, my eyes were scouting for a table for us. The interior decoration was minimalist with Ikea-style lighting hanging from the ceiling, but everyone seemed to be having a good time digging in and busy eating. Sometimes, this place sold out their patties by 9pm.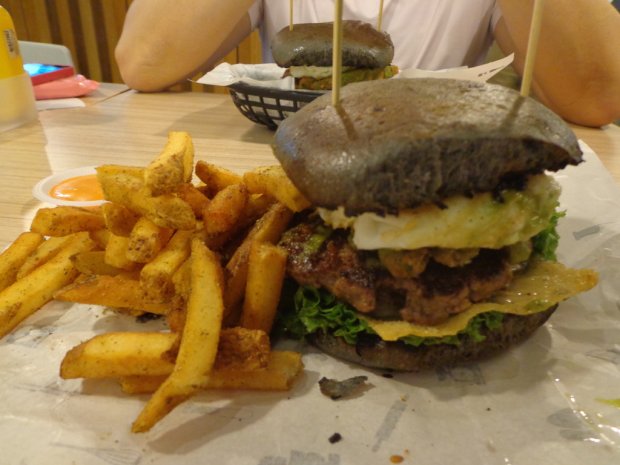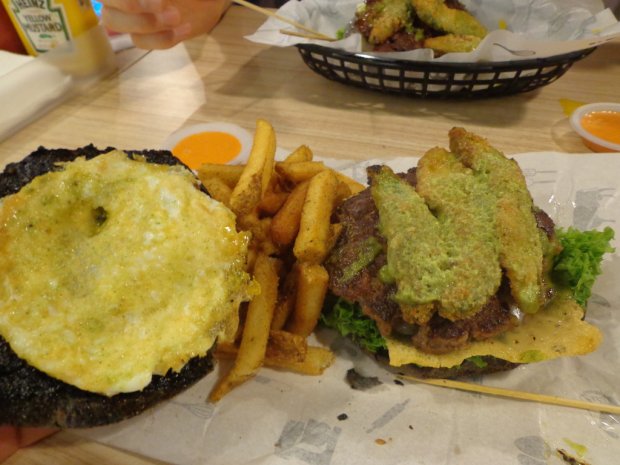 We had The Hulk burger – ground beef patty, fried avocado, green salsa sauce, fried egg at RM18.50 each. The Hulk set meal with fries and a drink is at Rm24.50. I couldn't believe my friend upsized my big burger meal by ordering an extra beef patty (RM5.50) for me. According to my friend, the fries are hand-cut and fried in olive oil. The dinner crowd usually starts from 5pm onwards till closing. The other outlet at Petaling Jaya is much more crowded than this OUG outlet.
I stared hard at the strange combination of seaweed sauce, fried cheddar cheese, fried avocado with the ground beef patty. I shut my eyes and sank my teeth into the charcoal burger. Without a doubt, it was one of the best I had ever tried, probably better than Fergburger in Queenstown, New Zealand. But you really have to be a burger lover to soak in all the extra calories. Sign up for their VIP card and enjoy 15% discount on purchases. Burgers starts from RM 11 onwards, chicken and vegetarian opinion are available. And yes, they are Muslim-friendly too.
My Burger Lab (OUG Lab) is located at 8, Jalan Awan Hijau, 58200, Kuala Lumpur. The other outlet (Seapark Lab) is located 4, Jalan 21/22, 46300, Petaling Jaya. Visit their Facebook or website MyBurgerLab.com for more information. You can also spy cam and check the crowd-situation before heading down.
2. Pasar Baru Bukit Bintang (Imbi Market) Dewan Bandaeaya Kuala Lumpur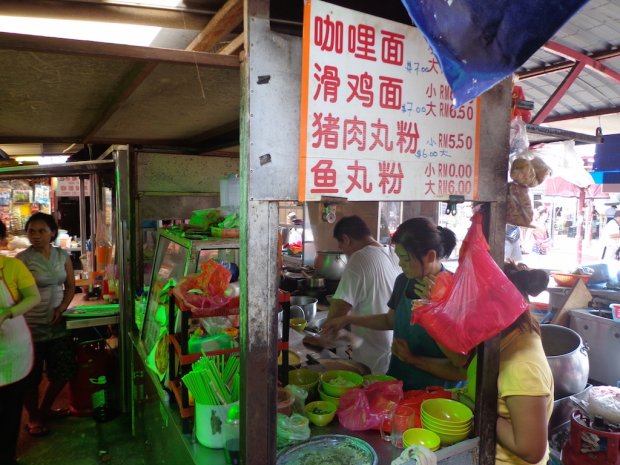 In my humble opinion, the best things to eat in KL is not just colonial style western burger but the open-air hawker places in town. A short drive from Jalan Ampang is the popular place in town for lunch among the locals.
Unfortunately, like the Lavender Food Court in Singapore, this heritage hawker place is making way for commercial development. In its place, Tun Razak Exchange (TRX) will take over. I always think that only in a land scare country like Singapore will face such problem, but looks like our neighbour up north is also losing food heritage thanks to modernisation.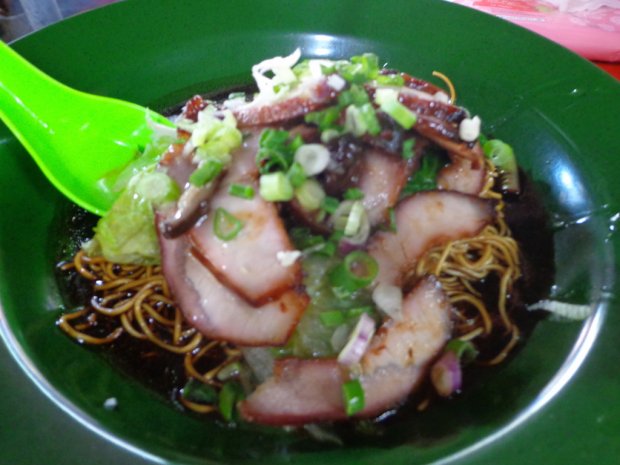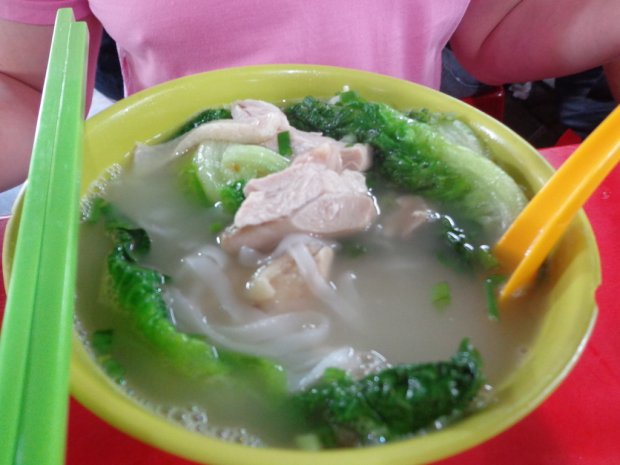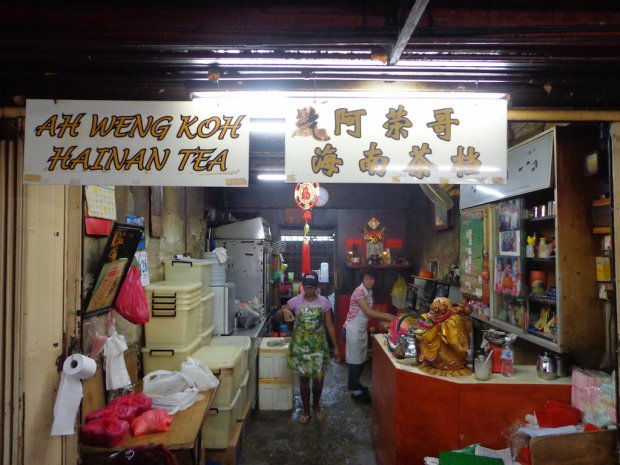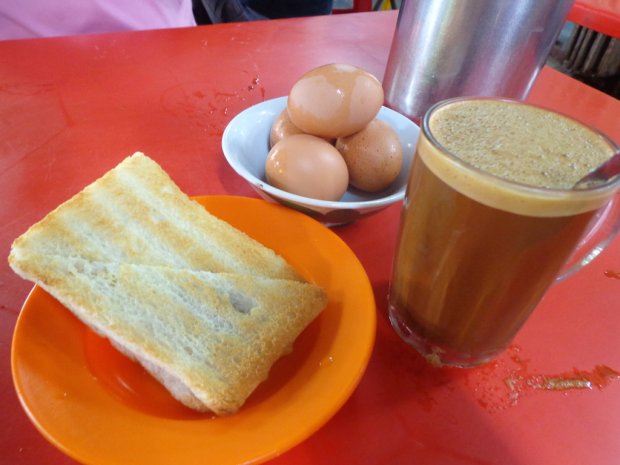 That afternoon, I slurped up the Wanton Mee with much gusto. They used cabbage instead of spinach. And the char siew was done just right – tender yet tasty. As usual, my friend loved to put extra meat in my order. I also tried the Curry Laksa Noodle from the same stall while he ate his special order of Veg & Chicken Kway Teow. Ah Weng Koh's Hainan Tea is highly recommended to complement the meal, it's blended with coffee power, and tastes like Yuanyang (mixture of coffee & tea).
 Pasar Bukit Bintang, otherwise known as Imbi Market is located at Jalan Melati, 55100 Kuala Lumpur. Here is a Google Map of its location. Hurry and go before the rustic place is demolished!
Also Read: FOOD WAR! Singapore vs Malaysia – Who's Better
3. Restoran Bak Kut Teh Yik See Ho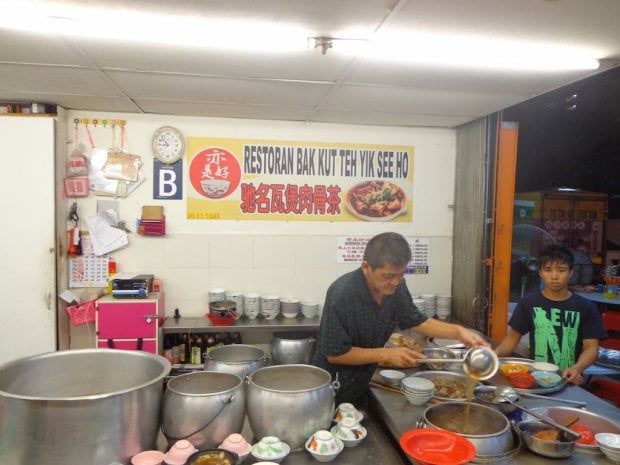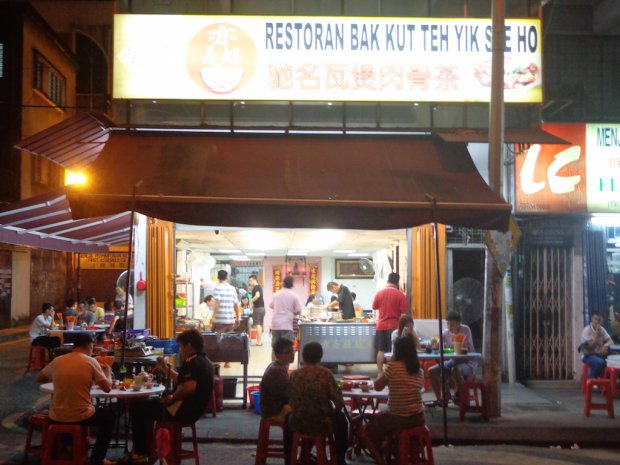 En route to Changi Airport, when the taxi driver found out that I was going to KL, he said to me, "When you are in KL, remember to eat their Bak Kut Teh, they are the best in Malaysia. Very famous, every time uncle goes there, sure will eat one." Thanks to his heads up, I asked my friend to bring me to his favorite venue for the regular meat-bone-tea (Bak Kut Teh) fix.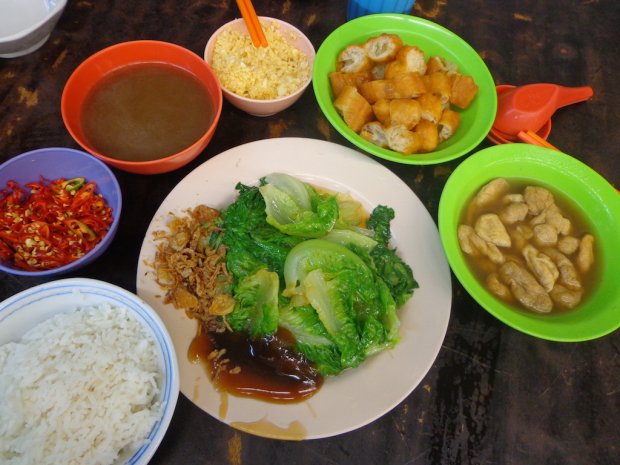 Our big bowl of Bak Kut Teh came in a clay pot, topped with fried beancurd skin, vegetables and tender pork. I scooped a mouthful of soup and savored the awesomeness. It tasted almost as good as the famous Yu Kee Bak Kut Teh I had in Kota Kinabalu, Sabah many years ago.
A bowl of Bak Kut Teh starts from RM8.00. We had the Bak Kut Teh in Claypot at RM18.oo, and ordered various side dishes to complement it. One of my favorite ways of eating Bak Kut Teh is to drink the soup, bite off the meat, dip and soak Youtiao (You Zha Gui) into the soup to finish off the broth.
Restoran Bak Kut Teh Yik See Ho is located at No. 20, Jalan Landak, off Jalan Pasar, Kuala Lumpur. For enquiries, please call Calvin Wong at +601 2789 2293. Opening hours from 12pm to 1am, closed on Monday.
4. Restoran Win Heng Seng (Hokkien Mee)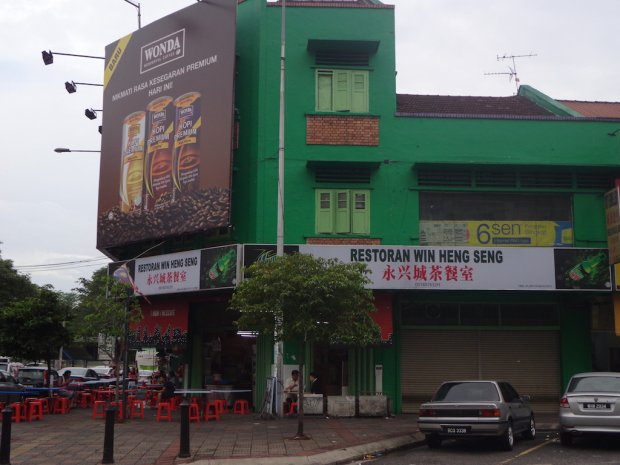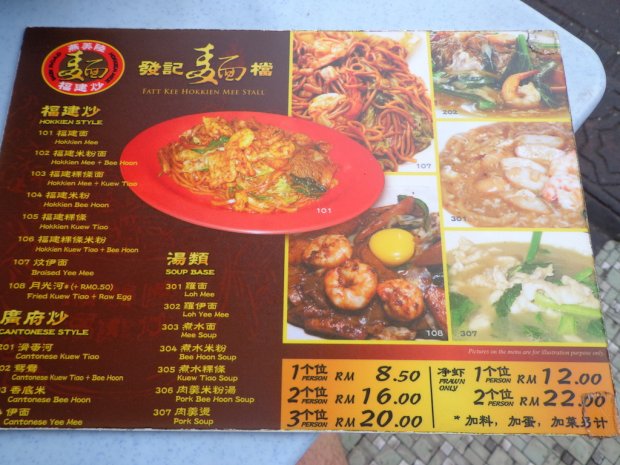 I used to patronize Jalan Alor for hawker food when I stayed around Jalan Bukit Bintang area. But recently I discovered this coffeeshop that served yummy zhi char near the shopping belt of KL. I love it so much that I requested for my friend to bring me there again on another evening before watching movie at Berjaya Times Square.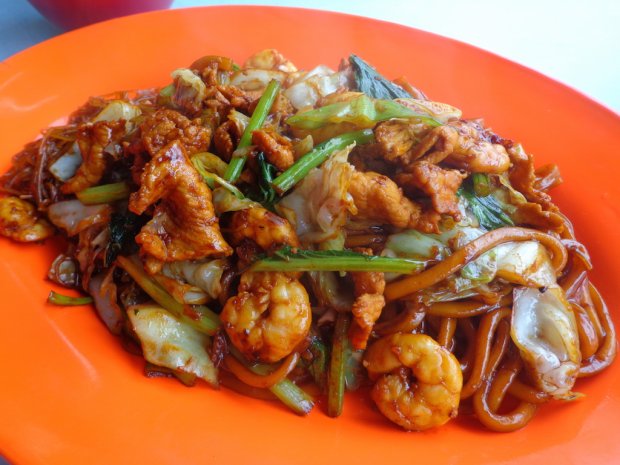 We ate the Hokkien Mee and shared a plate of Braised Yee Mee together with two other friends. 1 person serving is priced at only RM8.50 and two-person sharing portion starts from RM16.00. We also ordered the barbecued chicken wings from across the street to complement our dinner. Do come early to secure a seat for dinner. I also heard that their fish-skin wonton noodle soup and egg tarts are very popular items for breakfast and lunch.
Restoran Win Heng Seng is located at 183 Jalan Imbi, 55100 Kuala Lumpur. It is at the cross-road corner of Jalan Barat and Jalan Imbi, opposite Honda showroom, right in the heart of Kuala Lumpur. Walking distance from Pavilion shopping mall and Berjaya Times Square.
5. Alexis Bistro & Wine Bar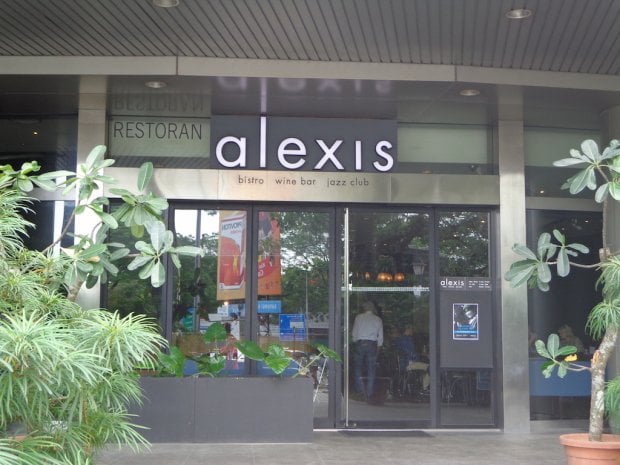 Looking for a place to chill or a dessert venue? Alexis Bistro & Wine Bar (Ampang) located at Great Eastern Mall is my recommendation. Known for their popular weekend lunches, firewood oven pizza, weekend jazz performances showcasing local and international talents every Friday and Saturday. We headed over to Alexis Ampang on a weekday evening after our dinner to enjoy their dessert with a pot of hot tea. There're 5 outlets (including Sino – The Bar Upstairs) spread across Kuala Lumpur. Alexis Gardens at Mid Valley City has always been the post-work out temptation for my friend.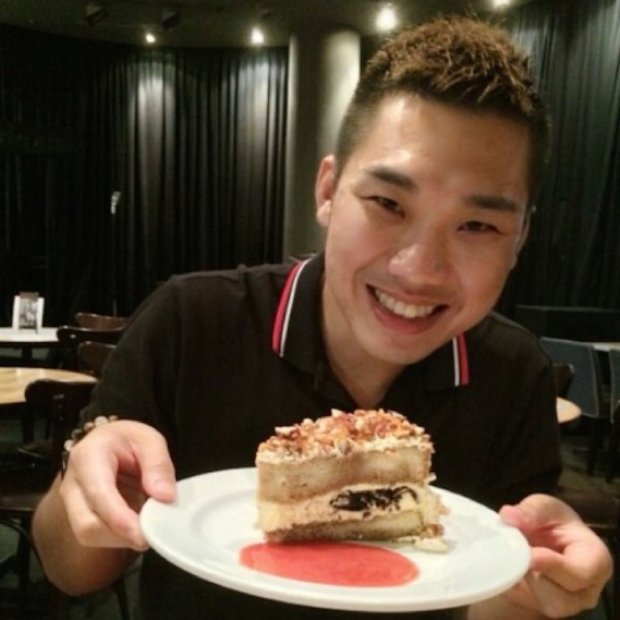 As a dessert connoisseur, the no. 1 recommendation I have for you will be their Tiramisu – the best in town. Cognac and coffee soaked layers with the fluffiest cream topped with sweet, crunchy, caramelised pecans, served with a "bloody" puddle of strawberry sauce by the side. I kissed my diet plan good-bye as I sinked my teeth into this sinful-icious treat. Served best with a pot of lemon grass tea or a glass of dry white wine to accompany Jazz performance on a Friday or Saturday night. May it be a sweet dream for you tonight.
Alexis Ampang is located at Lot 10 & 11 Great Eastern Mall, 303 Jalan Ampang, 50450 Kuala Lumpur. Call them at +603 4260 2288 to make a reservation. Visit their website www.alexis.com.my to find out the locations of their other outlets or to view the schedule of the upcoming live performances.
6. NOOK's Buffet Dinner at Aloft Kuala Lumpur Sentral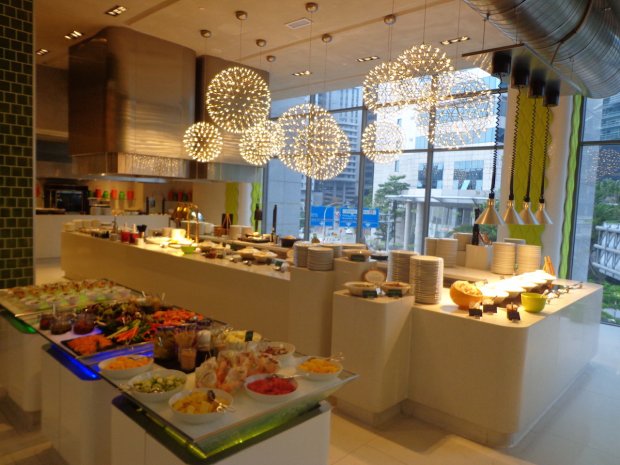 KL Sentral is indeed the main transport hub of Kuala Lumpur. As a leisure traveller, I prefer to arrive early at KL Sentral to avoid the evening rush hour jam and to enjoy a scrumptious spread of delicacies before embarking on my way to the airport. Walking into Nook at Aloft KL Sentral Hotel, I felt that I was transported to the future with its futuristic white pods and the green and white interior decoration. It was minimalistic yet chic. The green decoration reminded me of pandan leaves and kaffir lime.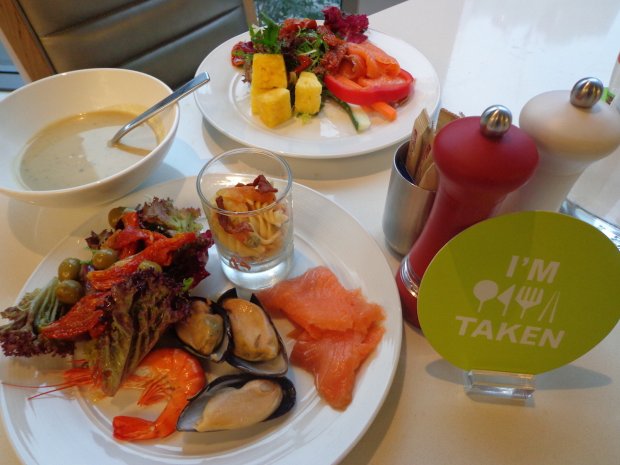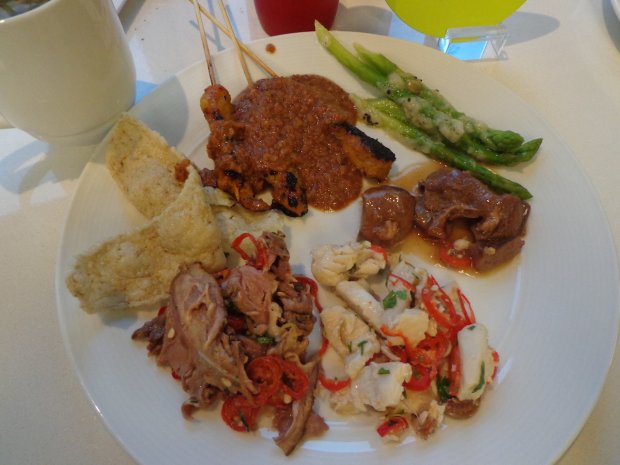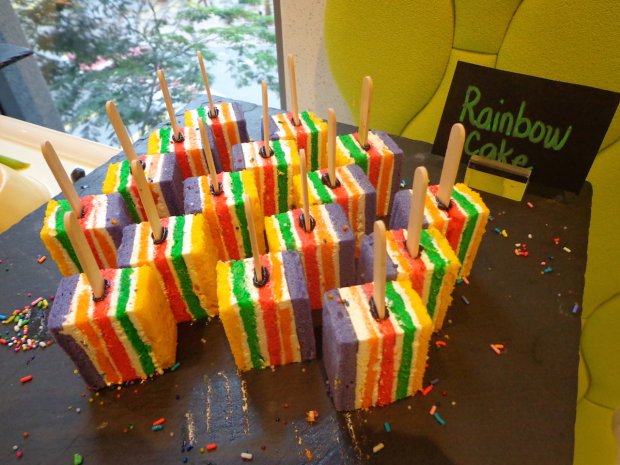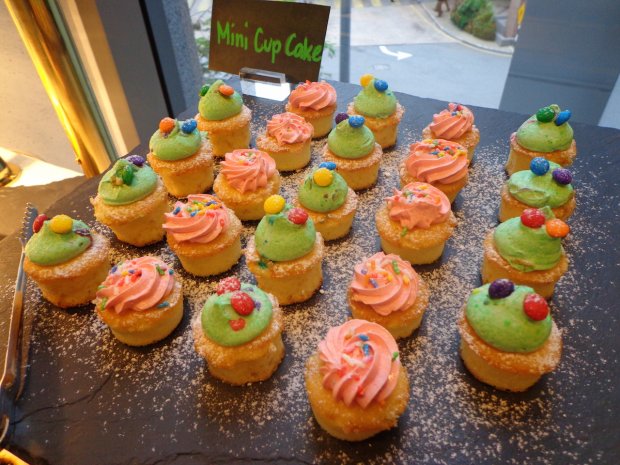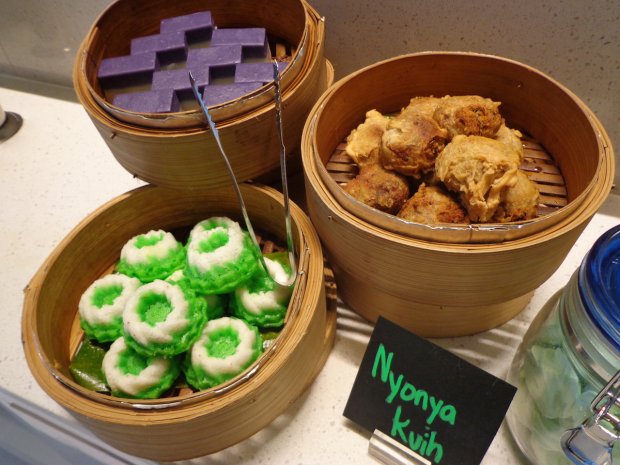 Nook's menu is created by Executive Chef Steven Seow and his team. It is a combination of local flavours and international delights, mixed with texture and freshness. Among the buffet favourites are smoked salmon, fresh prawns and mussels, charcoal-grilled satays, and the wide smorgasbord of colourful desserts made for a happy ending.
Nook at Aloft Kuala Lumpur Sentral is located at No 5 Jalan Stesen Sentral, Kuala Lumpur 50470. Call them at +603 2723 1188 for reservation, or visit their website and Facebook for more details. Buffet dinner is from 6.30pm to 10.30pm at RM70.00 nett per adult.
Also Read: Which Parts of Malaysia You Won't Regret Visiting
Contributed by Malcolm Sunny – Wine + Travel