Malaysia is famous for its food, places to hang out and its diversity. Who says museums are only for the people interested in reading, learning and keeping a close tab on history? What if museums were fun? Let me take you through some of the unique and unusual museums of Malaysia suitable for all age groups.  
Also read: Weird and Wacky Museums to Visit in Penang
1. Ghost Museum, Penang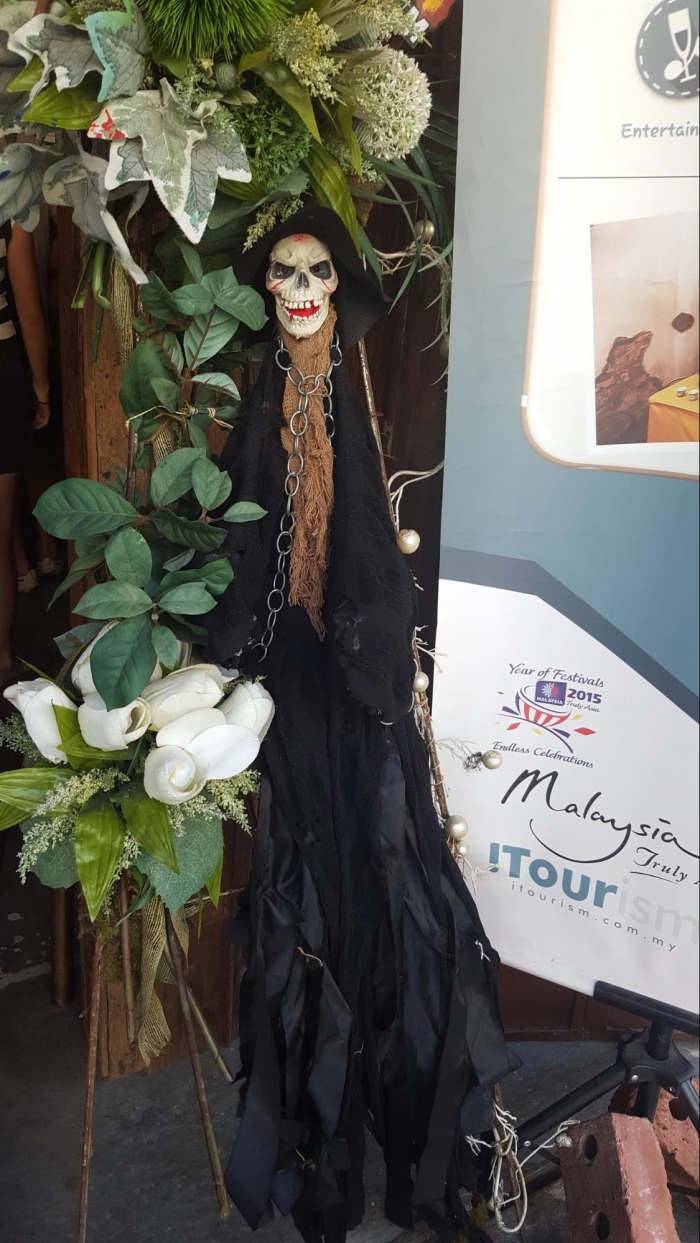 We hear the Ghost Museum of Penang is haunted with horror movie characters, ghosts, witches and more. Is it true? Step in to hear stories about the famous Chinese ghosts and live the experience yourself as you pose with scary creatures, both inside and outside the coffin. Skeletons with bugs crawling all over, a dedicated space for witches and witchcraft and a room full of coffins and dead eats await you. Yes, that's true. You can dine with the eerie family if you relish meaty fingers, heads and eyeballs.
2. Museum of Enduring Beauty, Melaka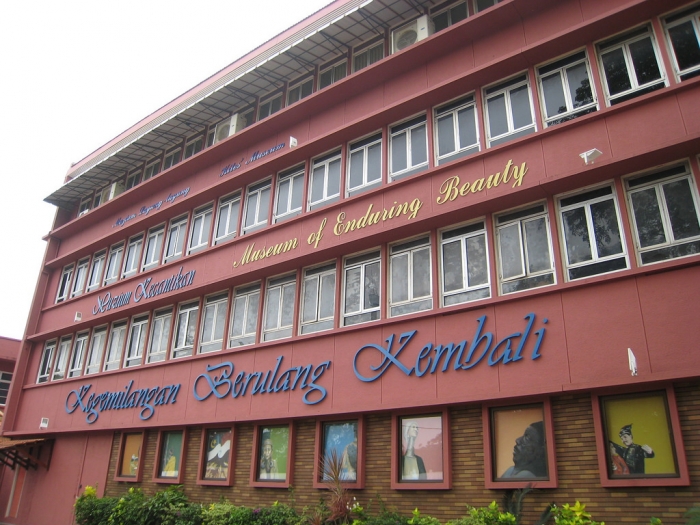 Image credit: mollyali
Located on the third floor of the People's Museum in Melaka is the Museum of Enduring Beauty. Find depictions of painful beauty norms that people across tribes and cultures used to follow. While many tribal families continue doing so, they have been clearly described in the museum. Various procedures to rectify or contain the growth of a body part have been displayed. Here, you will witness everything from foot binding, tattoos, piercings, neck elongation, lip binding and many other processes of containing and beautifying the body that are too painful to imagine.
3. PG Gold Museum, Penang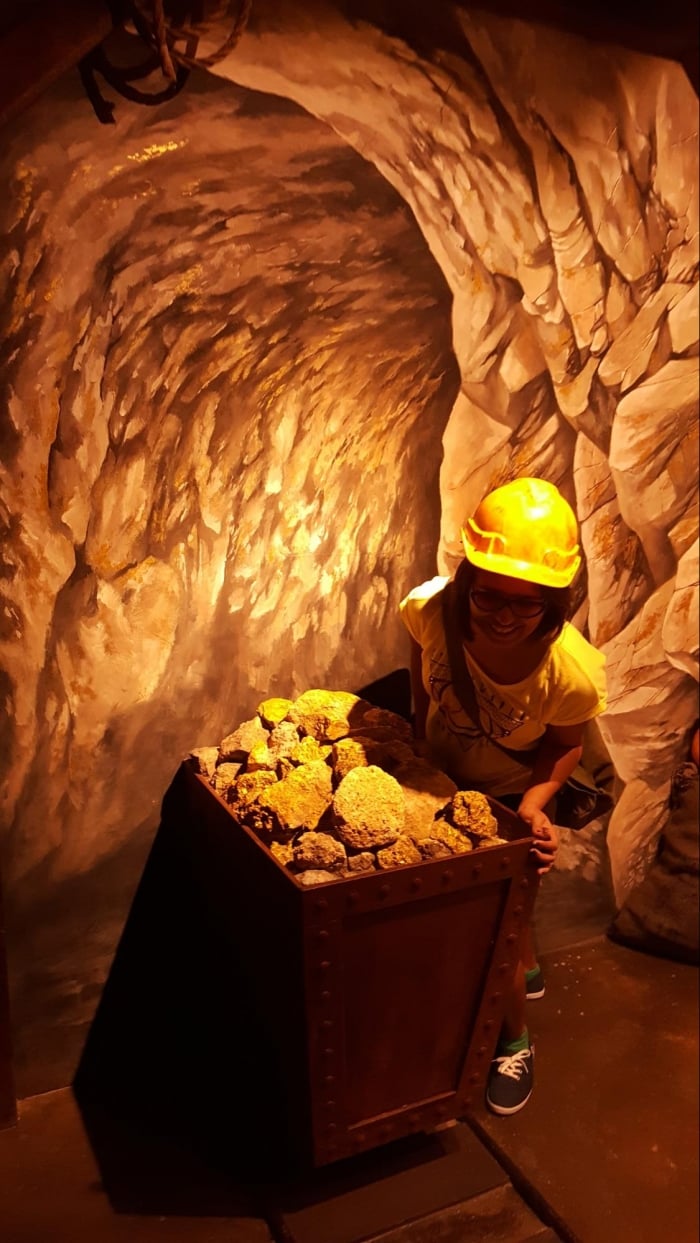 This is an unusual and the first gold museum of the country, contained in a heritage building of Lebuh Bishop. It comprises gold mines, people at work and interactive corners for clicking 3D pictures. Three of the most engaging features of the museum include a hands-on experience at panning gold, a live presentation on making gold and a huge treasure chest containing a pot to throw coins into. Besides these, you can run through the history of gold in Malaysia and take a look at numerous coins from all over the world.
4. Maritime Museum, Melaka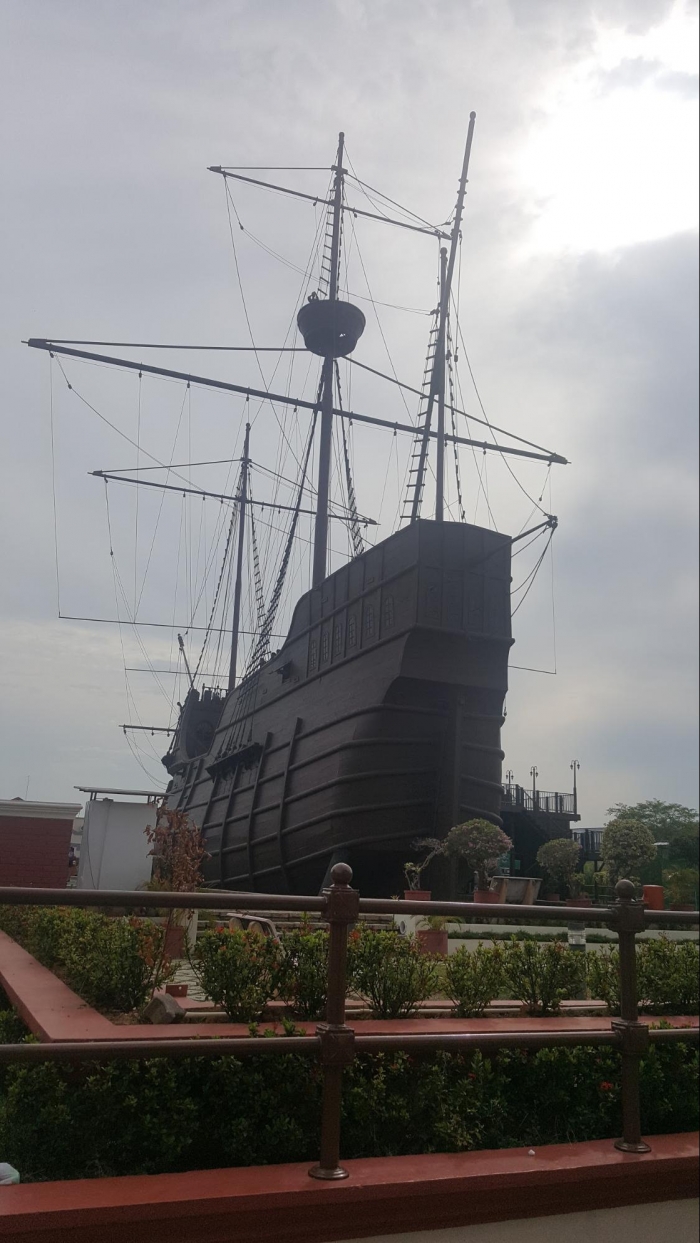 Made as a replica of the Portuguese ship Flor de la Mar, the Maritime Museum is a spectacular one. Being 34 metres high, it is unique in its shape. It represents the ship that sank while heading to Portugal. Details of the British, Dutch and Portuguese rule can be found here. Spices, porcelain, food supply and other materials can be found inside the ship, along with the administrative details of the ruling period and various models of ships. On the outside, you can find anchors, the sail and of course, the deck where you can jump up the steps and click away.
5. Funtasy House Trick Art, Ipoh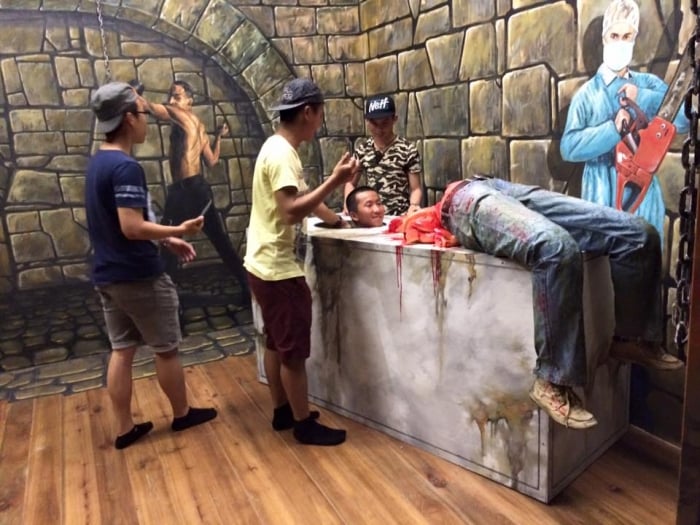 Image credit: Funtasy House Trick Art
A perfect place for family and friends to unwind over giggles and wonder! This museum is for all those who just want to have a great time and click loads of pictures, posing with the 3D art. There are various illustrations and paintings done by artists that give the impression of being real. Pose with the props or stand in angles that give the most realistic feel to the virtual sketches. With themes of animals, witches, treasure boxes, space craft, butchery and more, you can easily spend half a day here doing what you like.
6. Cat museum, Kuching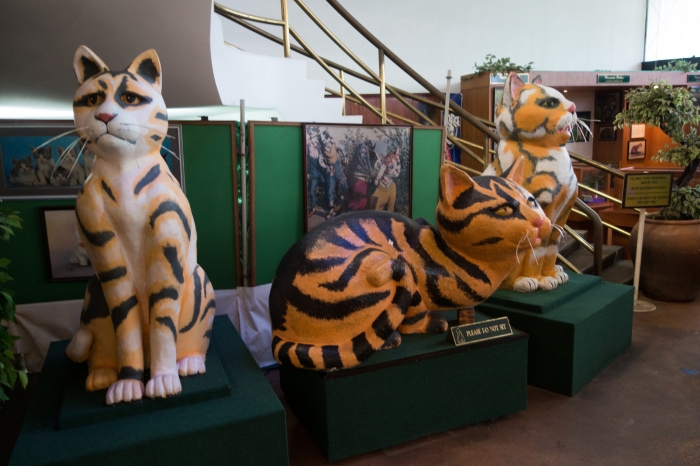 Image credit: Thomas Quine
Believed to be the first of its kind in the world, this museum, as the name indicates, is dedicated to cats. It is at the North Kuching City Hall. Believed to have more than 2,000 cat artefacts from all over the world, you will find a lot of cat sculptures, fun facts about them, stuffed cats and souvenirs. It is a great place for cat lovers indeed. Stroll along all the four galleries and enjoy all things cats at this dedicated museum. Need we say more?
7. Upside Down Museum, Penang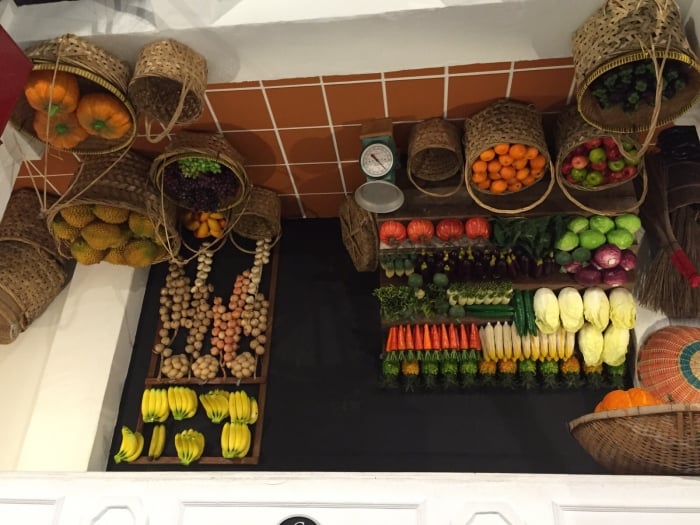 This museum is located close to the line-up of Chinese restaurants in George Town, Penang. It is the most interactive and engaging one. Everything in the museum is topsy turvy, quite literally. There are different rooms dedicated to different sections such as food, dining area, bedroom, game area, traders, markets, etc. The beauty lies in the pictures you click and poses you make. Click crazy ones and upload them upside down. That's the trick and beauty of it!
8. Cheong Fatt Tze Mansion, Penang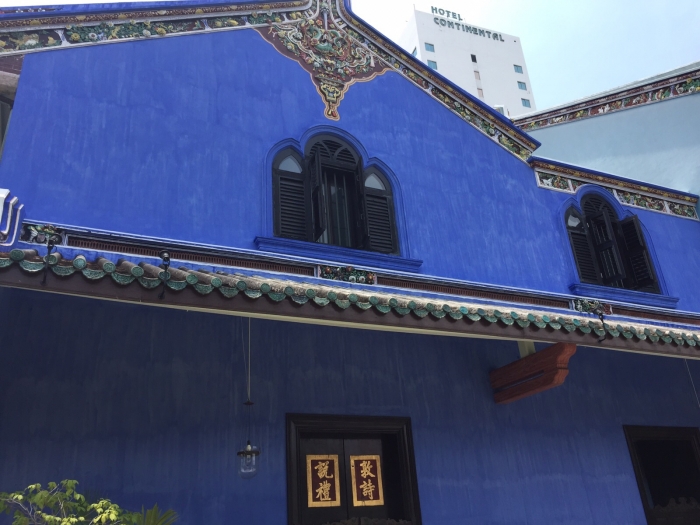 Imagine a huge mansion converted to a museum and painted blue. Its striking colour is something you cannot miss. To add to the flavour, the museum is partially preserved and partially rented out as a bed and breakfast accommodation. The interiors have been reserved as it is. Experience the Gothic and Chinese influence of décor and structures. The museum offers guided tours that give an insight into the business, relations and lifestyle of the famous Chinese trader and businessman Cheong Fatt Tze.
9. Made in Penang Interactive Museum, Penang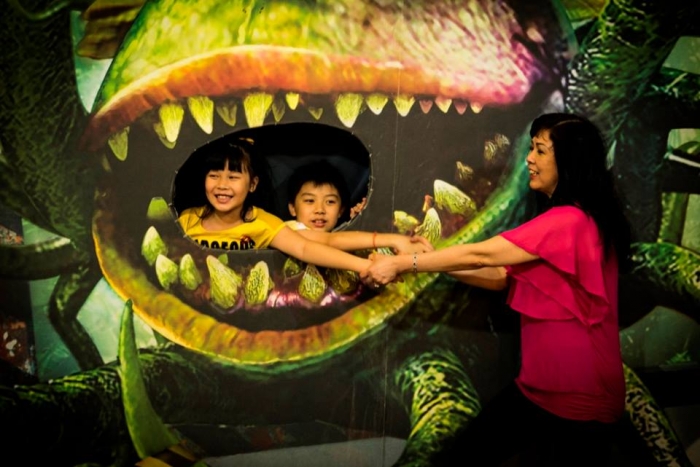 Image credit: Made In Penang Interactive Museum
Maintaining the tone of the title, this museum attracts visitors from all over to come and spend an enjoyable time in the museum. You get to interact with massive paintings on the wall, check out the 30 plus trick art paintings and explore interactive kiosks instilled at various spots. Moreover, you can have coffee with the beloved Chief Minister too. Surprised? Experience it yourself to find out more. Don't forget to see the miniatures, hand-made jetty waterfront and other objects of interest scattered through the artsy museum.
Also read: Asia's Weirdest Museums that Are Totally Worth a Visit
10. Teck Guan Cocoa Museum, Tawau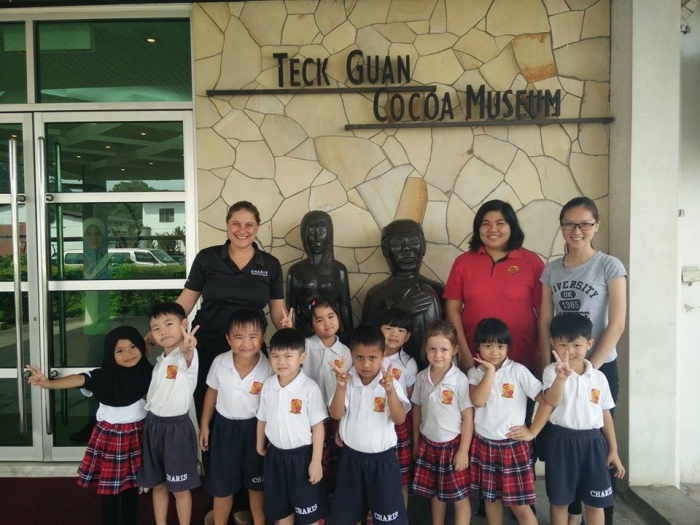 Image credit: Teck Guan Tawau Let's Play
This museum in Tawau is for all chocolate and cocoa lovers. Tawau is home to a brilliant cocoa industry and this is beautifully reflected in this museum. A tour of the museum enables you to understand the functioning of the plant. An old unit is actually preserved with details on how it works. A walk along the entire stretch gives you a clear picture of the production process. Make sure you book the cocoa tour in advance to avoid disappointment. Take chocolates and imbibe the tantalising aroma as you step foot in the museum.