Mention Taiping to your friends and family, and you will probably be met with a clueless look. That's because not many people know what this obscure little town in Malaysia has to offer.
While I was in Taiping, my relationship took a very rocky turn, and this light-hearted trip packed with recreation and play turned out to be exactly what I needed to reconnect myself and simply, have fun!
Located just 1.5 hours away from Penang and four hours away from Kuala Lumpur, Taiping (which literally means "Great Peace" in Chinese) is truly the best place for nature lovers and adventure junkies who long to escape from the bustling city life to somewhere close to home.
Here is my guide to 7 fun things to do in Taiping, a laid-back hidden gem in Malaysia.
1. Cross rivers and trek through the forest to Batu Kurau Bat Cave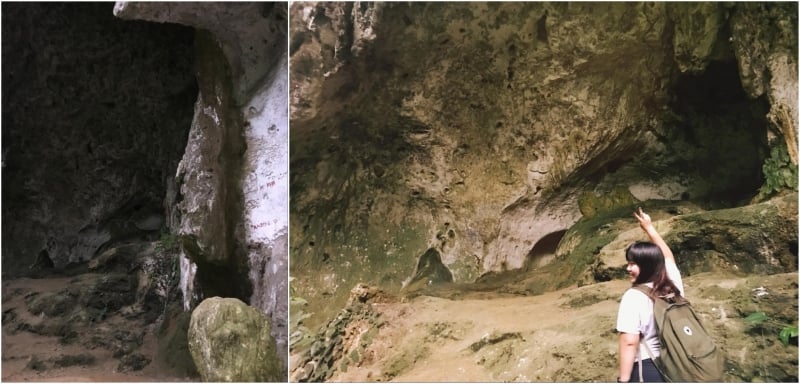 If you are looking for a no-nonsense trek that will take you through nature and heighten your senses, you are going to love the journey to the Batu Kurau Bat Cave. You will be trudging through shallow to knee-deep waters before arriving at an unkempt forest trail that looks like a scene out of Jumanji. If you worry about getting lost on the way, come with a professional local guide who will show you the way to the caves. Take note that there is no guided hiking trail, so expect yourself to be brushing against leaves and crossing over large trunks. That said, this trail is suitable for anyone with a basic fitness level.
Nightfall was fast approaching when we arrived at the Batu Kurau Bat Cave. Given the time constraints, we only managed to explore one of the smaller caves. We waddled through this cave because of the low headroom. There were bigger caves, and even a waterfall further in, but it was near impossible to get there before it got dark. So don't make the same mistake I did – get here first thing in the morning so you have more time to trek deeper into the woods and explore the large caves!
Address and contact details: To be updated
2. Enjoy a mesmerising firefly cruise along Kampung Dew
Have you ever watched colonies of fireflies dance before your very own eyes?
There is something peaceful about watching fireflies glow in the trees. You truly have to experience this for yourself because no amount of words would be able to do justice to the firefly cruise. The quiet, still river further adds to the atmosphere, giving off a relaxing feel while you bask in the rhythmic glow of these magical winged creatures.
Address: Kampung Dew, Simpang Empat, Semanggol, Perak, 34400, Malaysia
Opening Hours: 9am to 10pm daily
Cruise Price: RM30 per person
3. Get close to adorable ducks at Trong Leisure Park
If you are a sucker for these lovable waddling creatures, you will be on cloud nine at Trong Leisure Park. Here, ducks and ducklings roam freely in the vast sand and open waters, or they keep cool under the trees.
Some of the ducks are afraid of humans, so it is advisable to play with the tiny yellow ducklings instead; they will gladly shower you with love and affection, especially if you have duck feed with you! After all the quacky fun, head to the Trong Lakeside Seafood Restaurant for the freshest Peking duck dishes. If you can't eat ducks after interacting with them, you can also opt for other seafood dishes.
To get to the duck farm from the city centre, hire a tuk-tuk. It will bring you there for a nominal fee of RM5, plus there's no time limit for your stay.
Address: PT293, Jalan Kuala Trong, 34800 Terong, Negeri Perak, Malaysia
Opening hours: 10am to 7pm daily
4. Pamper yourself at the Trong Hot Springs
After a day of duck chasing and feasting, treat yourself to a rejuvenating soak at the all-natural Trong Hot Springs.
For a small fee of RM2, you can get a pail of fresh hot spring water (which can be changed up to three times) to soak your tired feet. For RM10, you can enjoy a dip in one of the three pools by yourself or with family and friends. Periodic visits to the hot springs are known to aid in muscle repair, detox, and to cure acute joint pain and ailments. What better way to show yourself some tender loving care than a trip to the hot springs?
Address: Batu 9, Jalan Trong, 34850 Changkat Jering, Perak
5. Squeal in delight at cute animals in Taiping Zoo and Night Safari
Taiping Zoo and Night Safari takes pride in housing animals in an environment that's similar to their natural habitat to prevent them from feeling detached from the wild.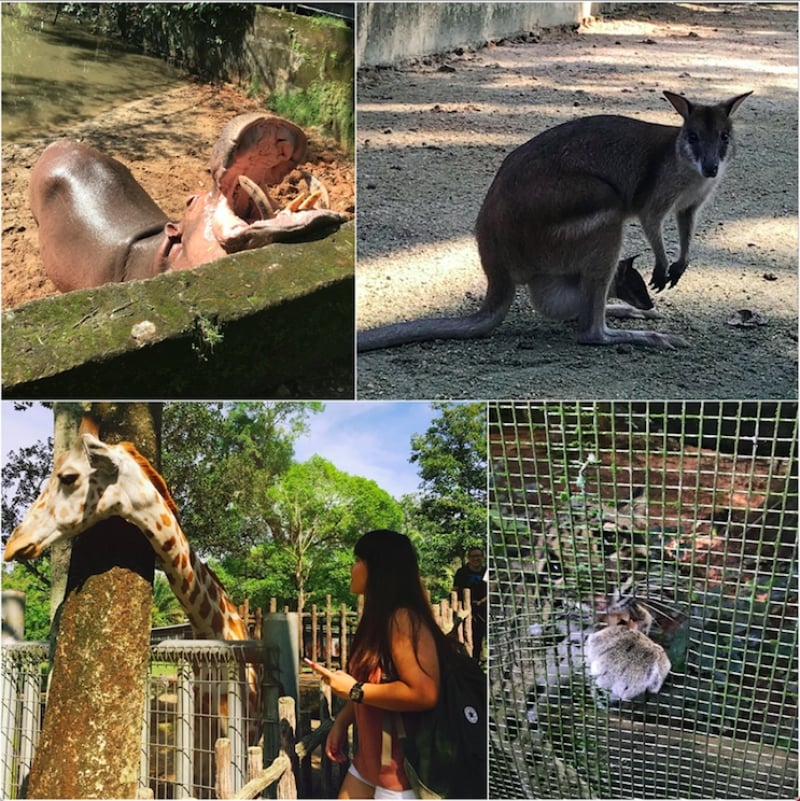 You can feed greedy hippos who will gladly accept papayas any time of the day; boop the nose of friendly wallabies; hug an attention-seeking giraffe; and if you are lucky, catch a keeper feeding the gorgeous clouded leopard cub. It'll be hard to control yourself from cuddling all the cute and furry creatures that lie within.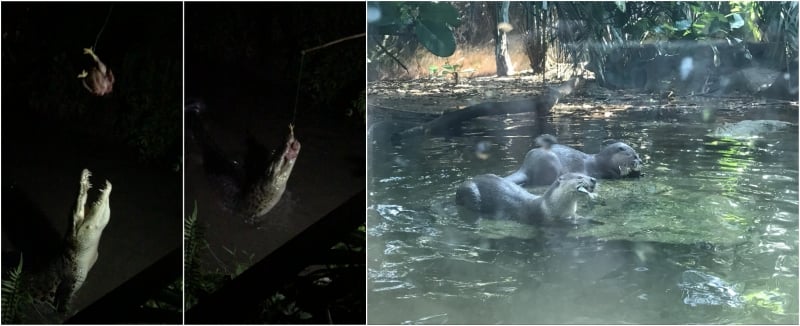 Come back for the night safari when night falls to witness the exciting crocodile feeding that will keep you on the edge of your toes, and spot the hyperactive otters in action. Whether you are an animal lover or not, the Taiping Zoo and Night Safari is bound to capture your heart with the antics of its resident animals.
Address: Jalan Taman Tasik Taiping, Taman Tasik Taiping, 34000 Taiping, Negeri Perak, Malaysia
Opening hours: 8am – 11pm daily
Admission Price:
Zoo: MYR17 for adults, MYR8.50 for children
Night Safari: MYR21.20 for adults,  MYR10.60 for children
6. Eat till your heart's content at the Bazar Cross Street 
This night market along Jalan Lim Tee Hooi is a fantastic stop to satisfy both your dining and entertainment needs.
On the food front, cheese lovers will be spoilt for choice with crowd favourites including cheesy nachos, fries, and onion rings. You can also find traditional Nyonya pastries including ondeh ondeh (melted gula melaka encapsulated in a pandan ball that's coated with coconut flakes) and rainbow kueh lapis (chewy steamed layered cake). A must-try is the extremely addictive keropok lekor (fried fish snack), doused with either chilli sauce or cheese sauce. I tried both sauces at only RM5 and it was hard to pick a favourite because both tasted so good!
After a hearty meal, you can get a traditional henna done for as low as RM5 or treat yourself to a 30-minute foot massage for just RM25. If you are feeling gutsy, the night market has open mic sessions where you can belt out the latest hits and sing all your troubles away!
Address: Jalan Alang Ahmad, 34000 Taiping, Negeri Perak, Malaysia
Opening Hours: 7pm to 1pm on Saturday to Monday; 7pm to 12am on Friday
7. Take in the otherworldly scenery at Bukit Larut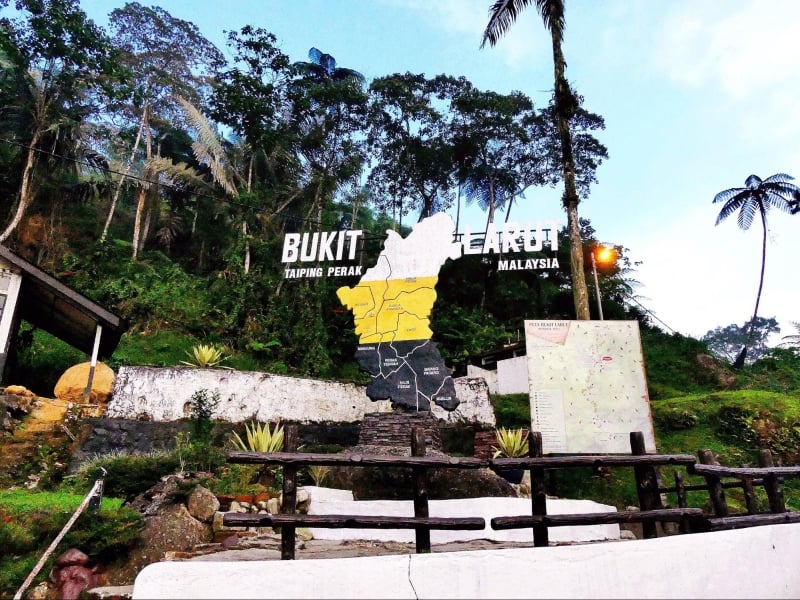 Bukit Larut, also known as Maxwell Hill, ranks top on my list of places to visit in Taiping. Besides its otherworldly breathtaking views, what attracted me was the lack of WiFi and little cellular connection – a chance to disconnect from the distractions of life and focus on the present.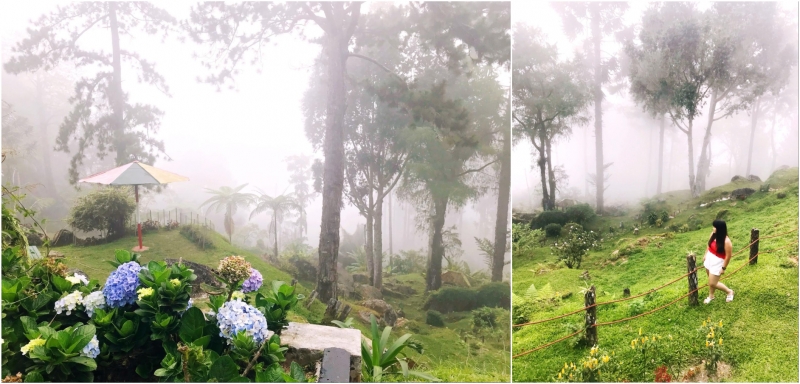 The best time to get to Bukit Larut is between 3-5pm when the fog starts settling in. Feast your eyes on the picturesque scene that looks straight out of Trollshaws from The Hobbit!
When night falls, embrace the silence that surrounds you and admire the beautiful stars that blanket the skies above you – something you will hardly see in modern cities with tall skyscrapers. If you are up for it, bring along your yoga mat to meditate on the hills!
It's possible to check into the humble colonial bungalows and spend the night on this tranquil hill. While the facilities are rather basic, it is still comfortable. But do remember to bring along your own towels and toiletries if you are planning for an overnight stay! For pricing and accommodation details, you can visit the Cameron Highlands Destination website.
To get up to Bukit Larut, you can either take a three-hour hike or hire a jeep for just MYR10 to transport you and your luggage up the hill. I highly recommend taking the jeep if you do not have acute motion sickness. It was such a fun-filled, heart-stopping roller coaster ride as the skilled driver manoeuvred through sharp turns along bumpy roads!
Address: Jalan Bukit Larut, Taiping 34000, Malaysia
Opening hours: 24 hours daily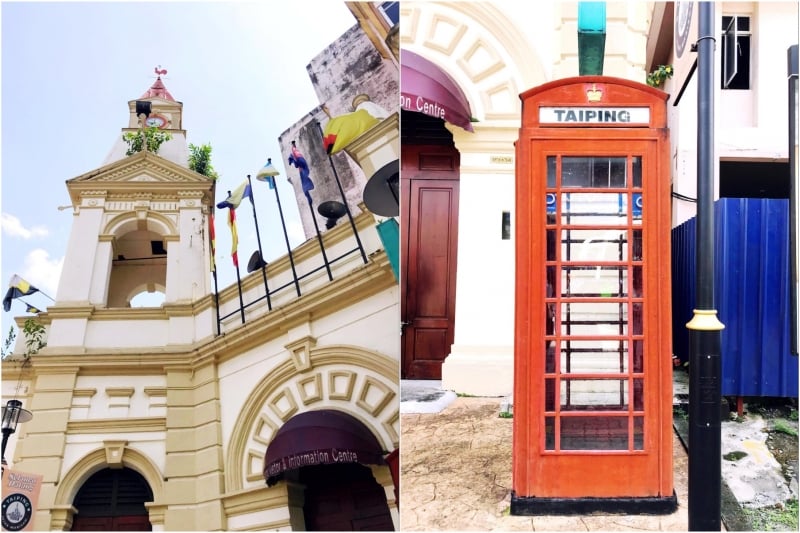 If you are ever in need of a rejuvenating getaway or want to treat yourself to some tender loving care, Taiping is the place to go. With so much to discover, affordable prices, friendly locals, and the perfect balance of nature and the city, this destination surely deserves to be on your travel radar!
---
A big thank you to Northern Corridor Implementation Authority, Taiping Municipal Council and Mayflower Holidays for allowing me to experience this magical place. I'll definitely be back for more!