Thailand has placed Phuket on lockdown, with most transportation to the island banned, for a month starting from 30 March 2020 to stem the coronavirus pandemic. The popular tourist destination has one of the country's biggest clusters of Covid-19 cases, according to the Health Ministry.
With Phuket on lockdown, no one is allowed to enter or leave the island by boat or bridge, except for deliveries providing essential goods, emergency services and the media. 
Also Read: All the Covid-19 measures in Singapore (Updated: 27 March 2020)
Special permission may be granted for embassy/consular officials and Thai government officers to enter the province, but they need to show a medical certificate (given within 72 hours) proving that they are not infected with Covid-19.
This additional measure amplifies the emergency decree act imposed by the government last week, which also included curfews and travel bans.
Phuket, given the popular sobriquet 'The Pearl of Andaman,' has been contributing to Thailand's tourist boom for several decades. It is a different outlook today, as the country's once robust tourism sector hits the skids as the pandemic shows no sign of abating. Tourist arrivals to Thailand plunged by more than 44% in February – the lowest since 2015.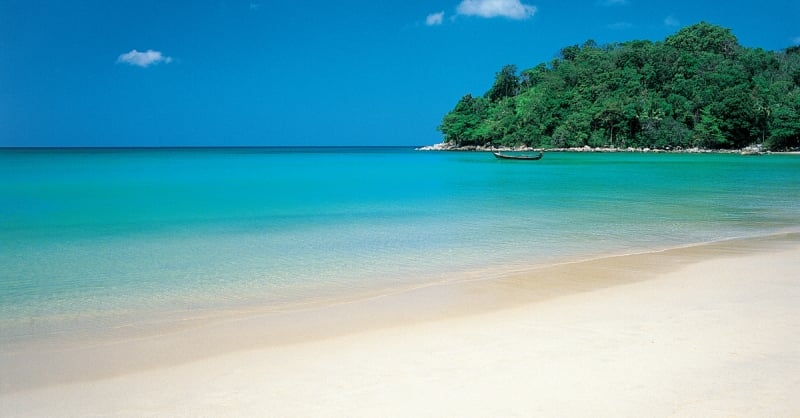 Also Read: Virgin Australia Flight Attendant Says Goodbye Amidst Covid-19 Outbreak
Even though Phuket International Airport remains open, it becomes increasingly difficult to scour a flight to explore the world famous beaches of the southern resort island – many of the world's airlines have reduced flights in light of the turmoil. 
The nation's largest low-cost carrier, Thai AirAsia, has temporarily suspended all domestic and international flights too. Similarly, Thai Airways has cancelled nearly all international flights.
As of 30 March 2020, Thailand has reported 136 new coronavirus cases, bringing the total number of infections to 1,524 since the outbreak.