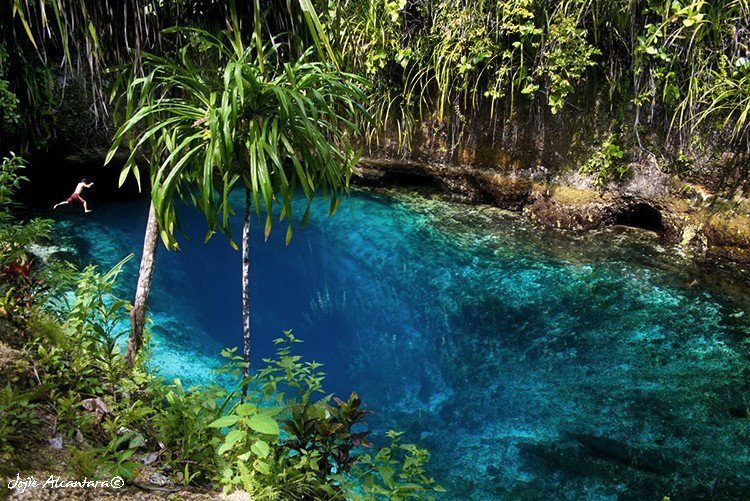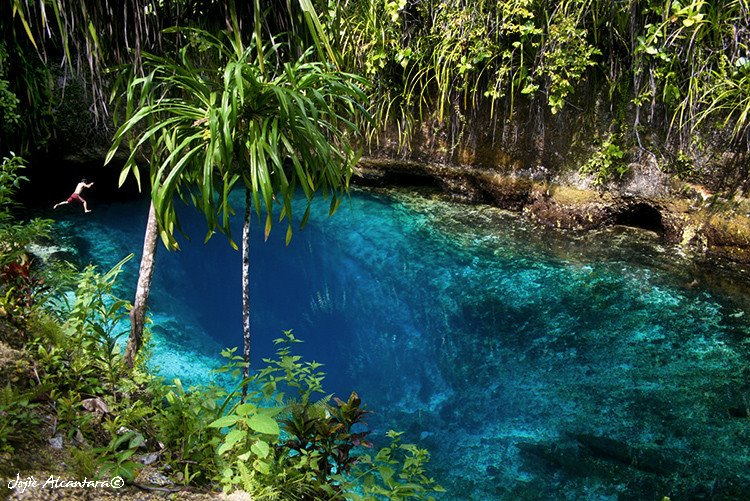 This is Surigao Del Sur River, the enchanted works of nature in the Philippines. Untainted by man's dirty hands, this river has waters so clear, you can literally make out the deep hole that is at the centre of its course at one glance in the Philippines.
If you're thinking this is some sort of professional work of a scenery artist, you are in for a shock. Of course, the camera technique is undeniably important in capturing the perfect shot, but the fact that this place exist, and that it is just several neighbouring countries away from us should be enough to leave you open-mouth.
No doubt the mere imagination of the depth of the water may send chill right to your bones, as like many other tourists who've been there, not to mention the morning stillness of the air, and the only sound of hummingbirds all add to the intimidating aura of the forest. Nevertheless, you shouldn't let that unsettling feeling come to you without even witnessing it with your own eyes. You're most likely lose out on this natural beauty. In fact, be inspired to challenge this sinister-inkling hunch and discover the surprise wonders this river has to offer.
Again, looking at the picture is simply not satisfying enough. You have to get your butt off that comfortable chair in order to truly appreciate the tranquility and surreal ambience this place has to offer.
By the afternoon when the raging sun is flaring its fires right above the sky, swimmers and travellers alike will steadily flock into the forest to have their share of merriment beside this spellbound river. Before you know it, tents are set up everywhere and you'll barely have space to walk. Children are stripped down to their swimsuit and kiddy swim ring, ready to brace the waters accompanied by their parents. While adults prepare their picnic mats and chit-chatting away. All these merry-making noises quickly evaporates all tranquility and serenity of this place. So come in the morning for the best experience.
Boats are also available at 32 pesos (SGD0.90) per hour to sail you around the river. There're the magnificent Pangasinan islands, the holy caves, the vanishing island and fish cage where you will suddenly be surrounded by swimming turtles as you go deep underwater.
Inspired? Here's how you can make your travel happen:
TripZilla Travel Packages to the Philippines
Image credits: http://bit.ly/1lHhUCH