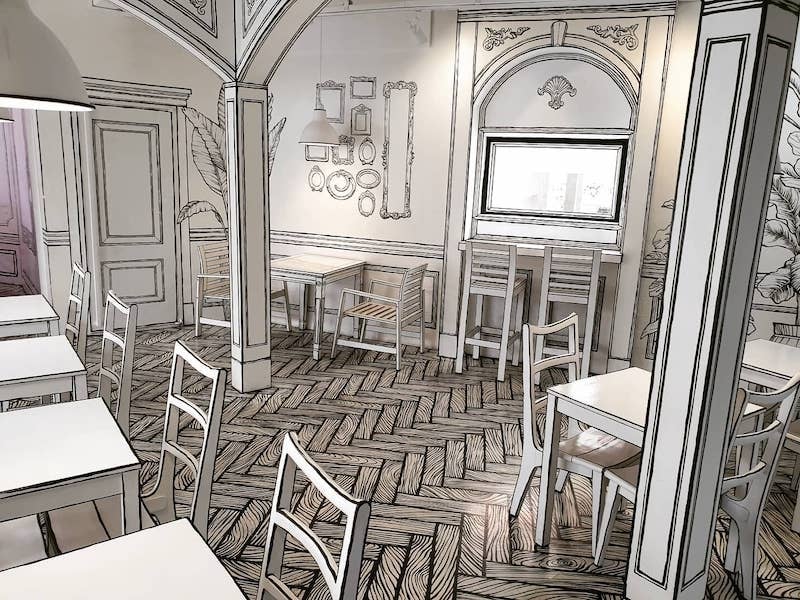 If you fancy a cafe crawl the next time you're in Korea, don't miss out on Greem Cafe. This cafe is social media-famous for looking like something that came straight out of a cartoonist's sketch pad. The moment you step into this coffee shop, you'll immediately be transported to a white-washed 2D world brought to life by various objects and thick black outlines. 
Also read: The Different Ways to Say "Bye" in Korean for Bittersweet Partings
Why does this Korean cafe look like an old cartoon?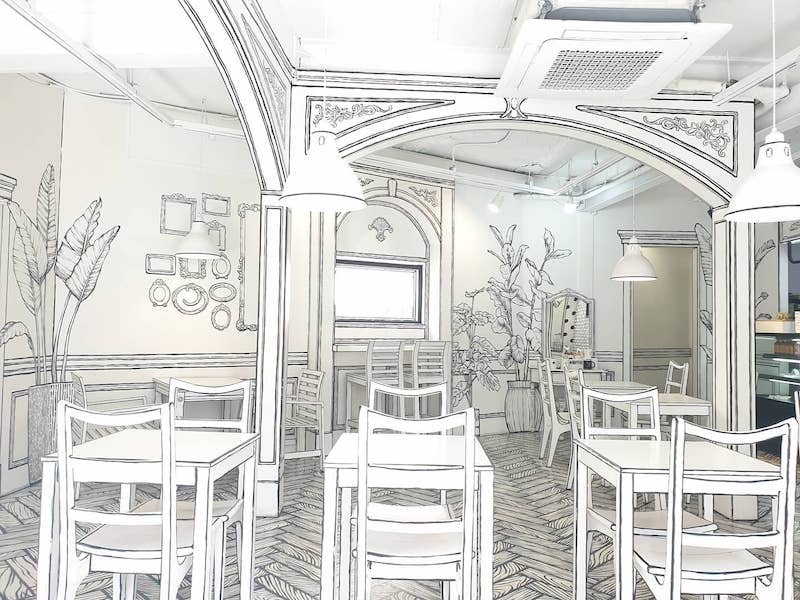 Greem Cafe was actually inspired by a Korean animated web series called W. The protagonist in the story finds himself caught between our real world and an alternate cartoon universe. This is also why the cafe is called "greem." The word comes from the Korean term 그림 (geulim), pronounced as "greem," which means "cartoon" or "painting." Suffice to say, customers are meant to feel as if they've walked into a make-believe world where they are the star; only this time, the star's just looking for an invigorating cup of coffee. 
According to the cafe's Marketing Manager J.S. Lee, the cartoon-like interiors of this Korean cafe is more than just a marketing scheme. It's genuinely the cafe's way of giving its customers a unique visual experience. "I think almost all coffee brands supply similar coffee taste. Rather, it's the experience that the café's many patrons are after. Visitors want to make unique memories in a memorable place," he told Architectural Digest in an interview.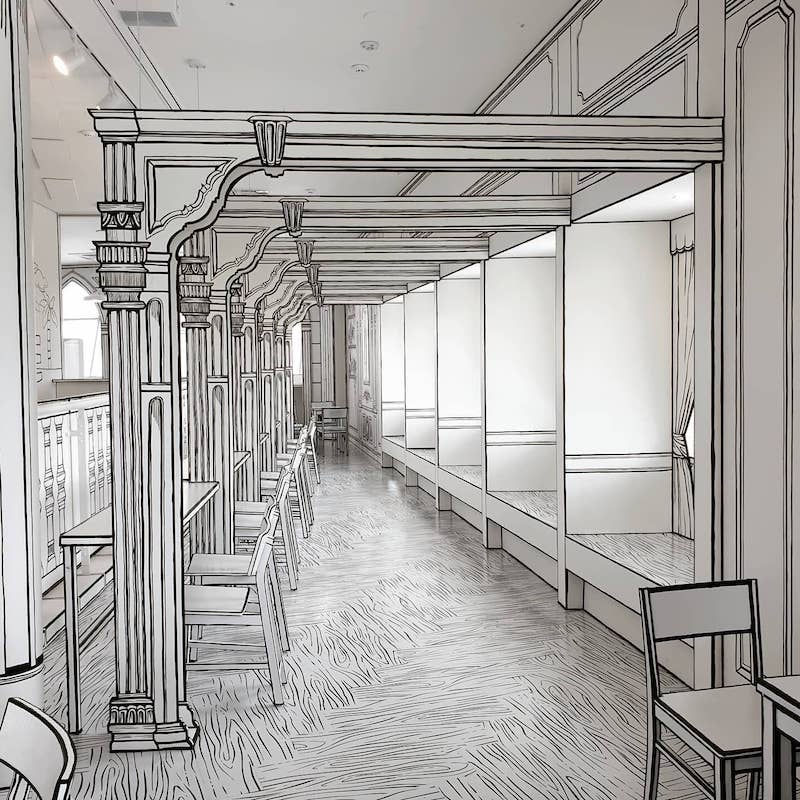 And so, Greem Cafe continuously receives waves of customers who want to drink coffee, eat pastry, snap a selfie, and just spend time in an environment that's hard to come by. The cafe, however, reminds everyone that they must purchase something from the cafe prior to taking photos.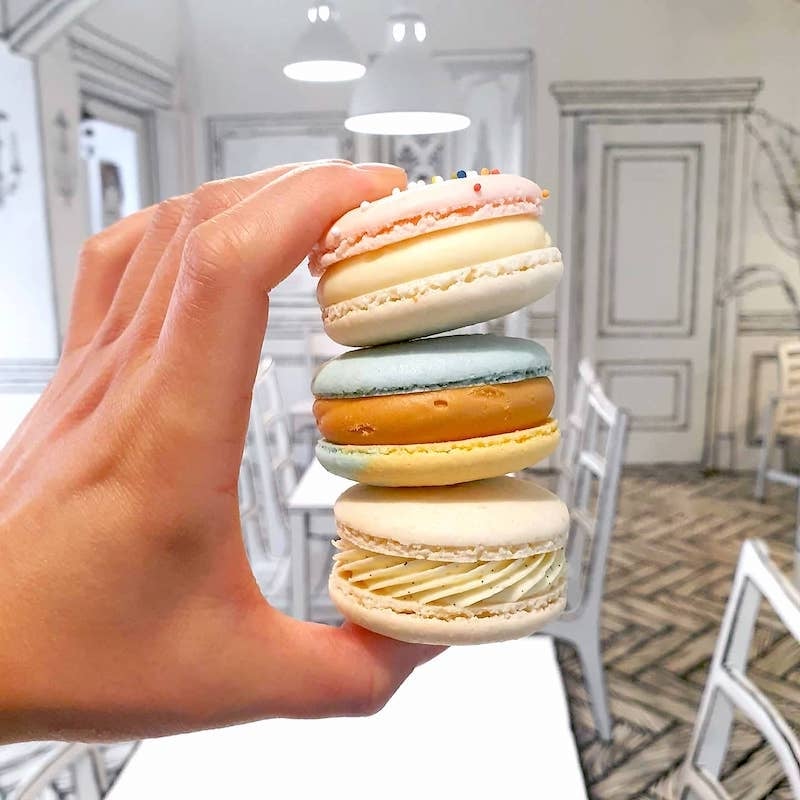 This Korean cafe has become so successful that it's opened more branches around the country, from Seoul and Yeonnam-dong to Jeju Island. They've even opened a branch in Saudi Arabia! Each branch has various Instagram-worthy areas to take note of. For instance, the Seoul cafe has a vanity table and terrace while the Riyadh and Jeju cafe have piano corners, all of which reflect the theme of a vintage cartoon. Everything sounds so IG-worthy, right?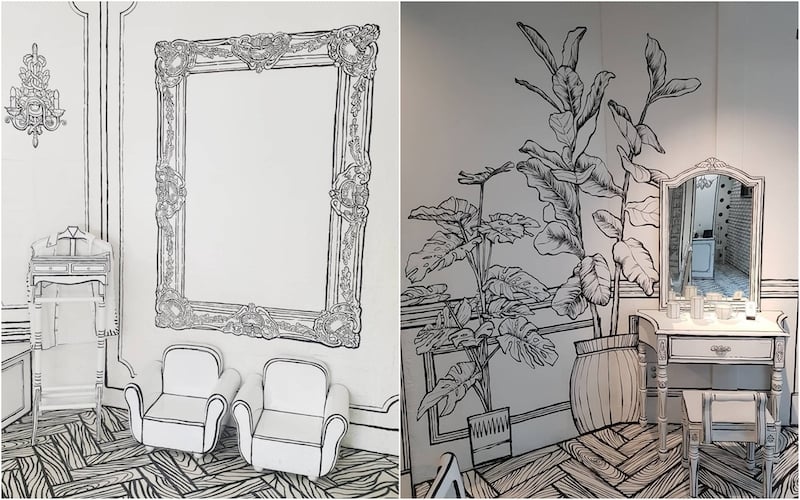 Tip: Russia has similar cafes that resemble the black and white comic and cartoon theme of Greem Cafe. Russia's BW Cafe has branches located in Moscow and St. Petersburg. 
Also read: Here's How to Get Japanese & Korean Beauty Products in a Box Monthly!
Operating hours: 
Closed Monday and Tuesday 
Open 12pm to 9pm from Wednesday to Sunday
Social media:
Put Greem Cafe in your itinerary the next time you visit South Korea, and you'll be sure to surprise your friends with a unique Korean experience. Got any more special Korean cafes you want us to check out? Drop us a message on Facebook!
---
All images credited to Greem Cafe Official Facebook Page.