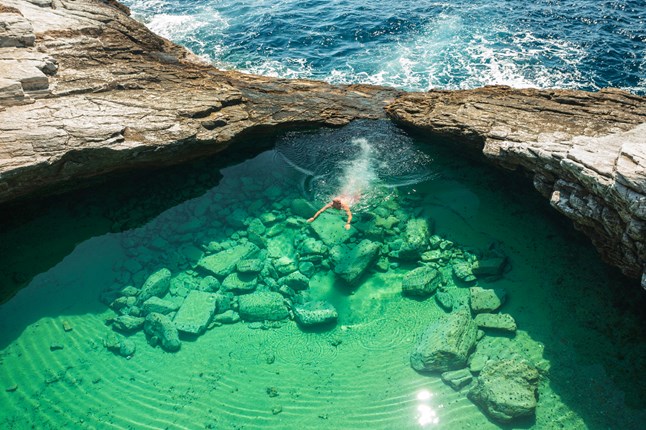 They say there'll always be a silver lining at the end of the tunnel. Gaiola Lagoon fits exactly that.
This alluring sight is not a beach, but a natural sea lagoon carved in rocks. It is a hectic trek away from the beautiful island of Thassos, Greece. Like a natural swimming pool, you can put on your bikinis and trunks for a short swim. The water is so clear even the most self-conscious person cannot resist soaking in the crystal water.
Getting here isn't an easy feat. From Astris, the village of Thassos, you'll be challenged to a three to four kilometres of almost visually impaired drive because of the dirt road followed by a short walk to get to the lagoon.
Inspired? Here's how you can make your travel happen:
TripZilla Travel Packages to Greece
Image credits: http://bit.ly/1tEJC5S