Many people think of Rabat as being a mostly modern city, with government buildings and office blocks, but look beneath the surface and you'll also discover historical sites, cultural hotspots, leafy parks, and other cool attractions. While it might lack the chaos and colour of ancient medinas in cities like Marrakech and Fez, Rabat's wide, clean, and tree-lined streets can make a pleasant change. There's overall less hassle here than in other parts of the country, and the vibe is generally quite relaxed.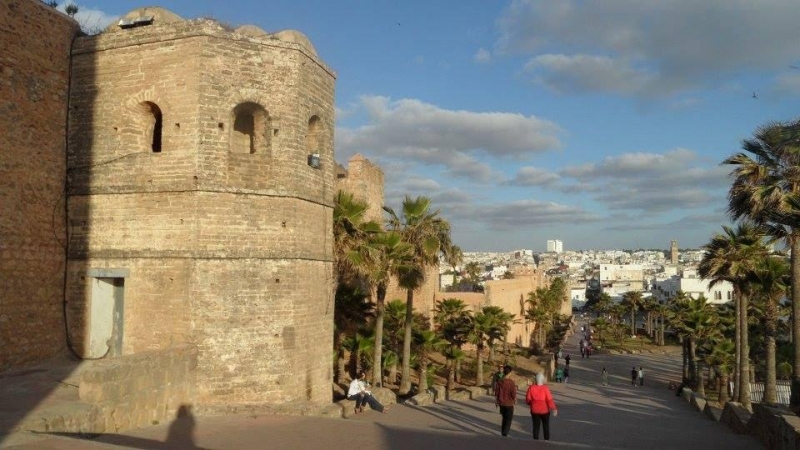 Here are some of the best things to see and do on a trip to Rabat:
1. Explore the Kasbah of the Udayas
High earth-coloured walls surround the ancient Kasbah of the Udayas. Located near where the Bou Regreg River meets the sea, there are pleasant views to admire. The oldest part of the city, there are narrow twisting streets within the defensive walls. Wander along the blue and white residential streets, passing cute doorways and decorative features, for an idea of what life in Rabat was like in times gone by. There are several quaint cafes within the kasbah, ideal for taking a break, savouring a glass of mint tea, and simply watching the world go by.  
2. Take a walk along the river
Stroll along the river and you'll see a variety of boats, big and small, bobbing on the waters. Small fishing vessels come and go from the sea, helping to keep the city's restaurants and markets well stocked with freshly caught seafood. Multi-coloured pastel-hued and white buildings line the waterfront. You can also negotiate the price for a scenic boat ride, and it's also possible to traverse the river to the neighbouring city of Sale.   
3. Relax on Rabat Beach
Rabat may not be the first place that you think of for beach life in Morocco, but there are some pleasant stretches of sandy beach where you can soak up some sun, unwind, and dip your toes in the sea. The choppy waves and winds also help to create some awesome surfing spots if you're seeking a bit more of a thrill.  
4. Gaze up at Hassan Tower
Rabat's Hassan Tower was built to be the minaret of a mosque; the mosque, however, was never actually completed. Today, the imposing sandstone tower stands 44 metres tall, around half of its original intended height. Dating back to the late 1100s, it is surrounded by hundreds of pillars and ruined walls, other parts of the ambitious mosque that was never fully constructed.    
5. Visit the mausoleum of Mohammed V
The handsome Mausoleum of Mohammed V sits close to the Hassan Tower in a spacious square. The green-topped white building has beautiful Islamic designs on the outside, with delicately carved plasterwork and elegant arches. Opulent chandeliers illuminate the entrances and guards wearing traditional costumes stand to attention. Horseback guards also patrol the perimeter. There are grand columns and colourful tile work to admire too. While I arrived there too late to look inside, it is one of the few sacred destinations in Morocco that actually permits entry to non-Muslims. Constructed in the 1970s, it contains the tombs of two Moroccan kings, Mohammed V and his son Hassan II, along with that of Prince Abdallah (the brother of Hassan II). The interiors are stunning, with fine craftwork by master artisans, fountains, exquisite carpets, and more.
6. Admire interesting street art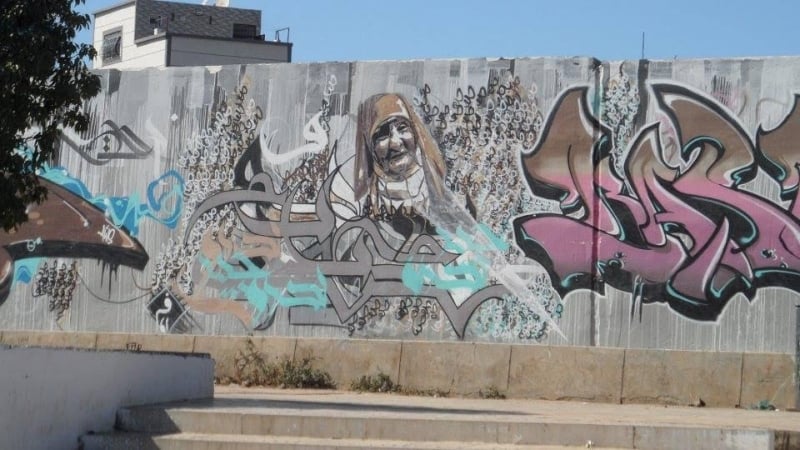 There is plentiful street art around Rabat, with many scenes that depict traditional life and cultural matters along with contemporary themes. The city welcomes the Jidar Street Art Festival each year, with huge murals painted by an international team of skilled artists. The festival aims to foster an interest in art among the city's youth, and encourage creative expression in a planned and sanctioned way (as opposed to simply daubing walls with graffiti). The images certainly add splashes of colour and interest to buildings and walls.
7. Wander the gardens and ruins at Chellah
Chellah began life as a Roman City. After the Romans left, locals built a wall around the settlement, constructing a mosque and homes on top of existing foundations and ruins. The site is atmospheric, and you can almost inhale the history as you explore the pillars, walls, and towers. It's easy to imagine how life would have been in the past. There are lovely gardens and storks make their nests high on the walls.  
8. Go shopping in the medina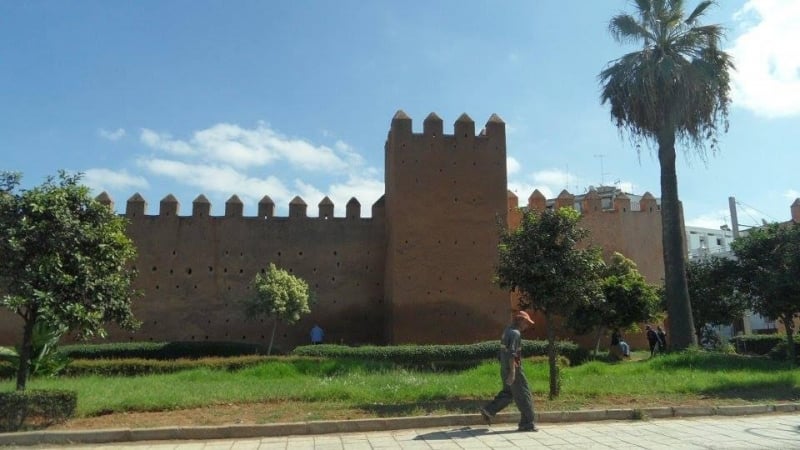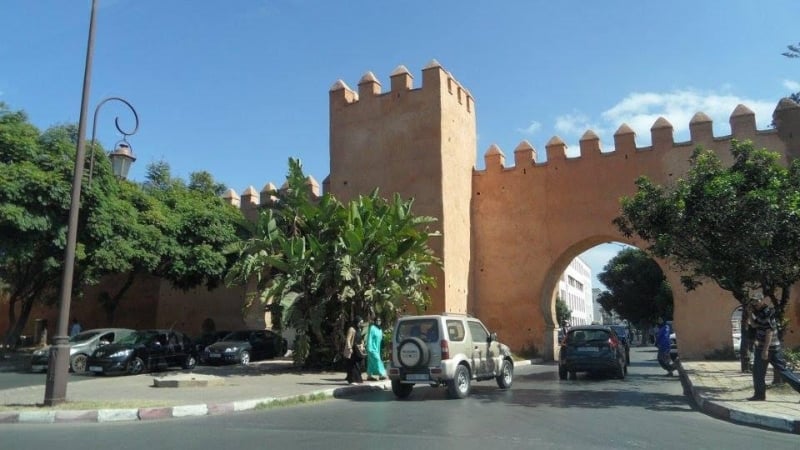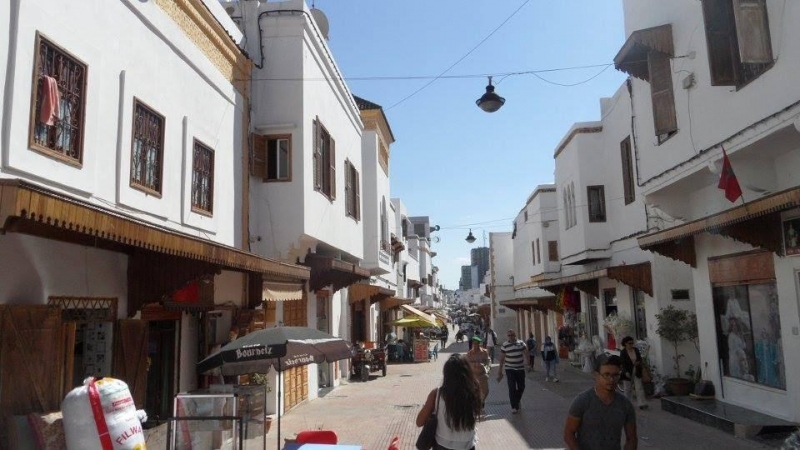 Rose-coloured walls surround Rabat's historic medina, with several gateways leading through the outer walls to the inner streets. A mix of shops, restaurants, museums, and homes can be found inside. The streets are fairly wide and calm, unlike in the frenzied medinas in other popular tourist destinations. Shopping here is pretty hassle free, and you'll find almost anything you can imagine, from household goods and clothes to souvenirs and spices. There are many places to rest and refuel too.
9. Be in awe of the palace
Most major cities around Morocco have an opulent royal palace, used by the king when he travels around his nation. Rabat's Royal Palace is extra special, though; it's the king's official residence. Surrounded by high walls and a magnificent gateway, the palace complex has several grand buildings and beautiful gardens. Sadly, visitors are not allowed inside but you can try and sneak a peek inside for an idea of the luxurious life led by royalty. Guards and police keep a watchful eye over the crowds. Do note that it is not permitted to take any photographs, even of the outer walls and stunning gates. If you are seen snapping a sneaky picture (as I was), you'll likely be reprimanded and told to delete the images. Visit the Palace Museum, elsewhere in the city, for more insights into Morocco's royal family.   
10. See traditional mosques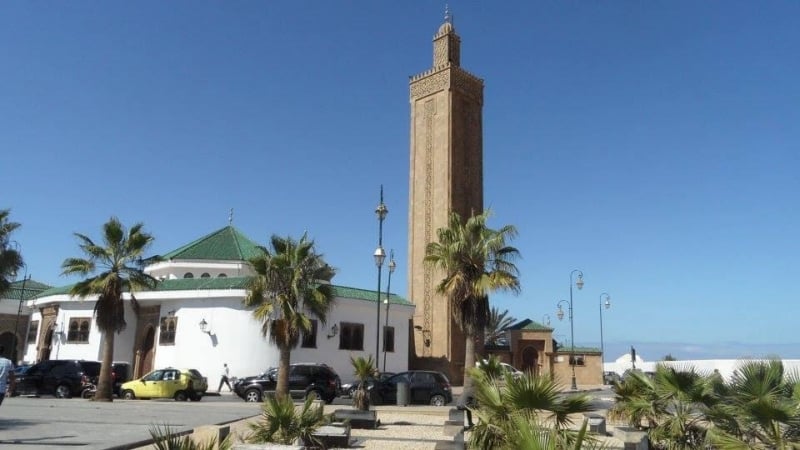 As with most places around Morocco, Rabat has many mosques. Big and small, ornate and fairly plain, mosques are often at the heart of Moroccan communities and play an important role in local life. The call to player lilts through the air five times each day and men wearing flowing djbellas and more international attire can be seen scuttling in and out of the gates. Do note that entrance to the city's mosques is strictly for Muslims only. Examples of local mosques include Assouna Mosque and Ahl Fas Mosque.