Korean BBQ is definitely one of the first things that come to mind when planning your trip to South Korea. I mean, who can resist juicy, tender, meat grilled to perfection? And that oh-so-satisfying sizzle – ah, that is definitely music to the ears!
While there are tons of BBQ joints located all around Seoul, affordable and tasty BBQ buffets are harder to find. Here are top 3 all-you-can-eat BBQ restaurants around Seoul at under US$12 that are tried, tasted, and recommended!
1. Dwae-ji Sanghoe (돼지상회)
Dwae-ji Sanghoe (돼지상회) is a BBQ buffet restaurant located at a close proximity to Gangnam station. Although located within a tourist area, the restaurant was mostly filled with locals when I visited. It's definitely a good place to soak up the local atmosphere in Seoul!
Popular choices on the menu are Course A and Course B. Course A is priced at KRW10,900 (~US$10) per person. One can choose from a variety of meats and cuts, such as Samgyeopsal (grilled pork belly), Usamgyeop (beef loin), and Moksal (pork neck). Free flow rice, vegetables, and Kimchi (spicy pickled vegetables) are also available. In addition, every table gets a bowl of Doenjang-jjigae (soybean paste stew) too!
Course B, priced at KRW12,900 (~US$12) per person, is similar but includes refillable soy-sauce boneless chicken. Don't be intimidated if you cannot speak or read Korean, as all you need to do is tell them which course you prefer!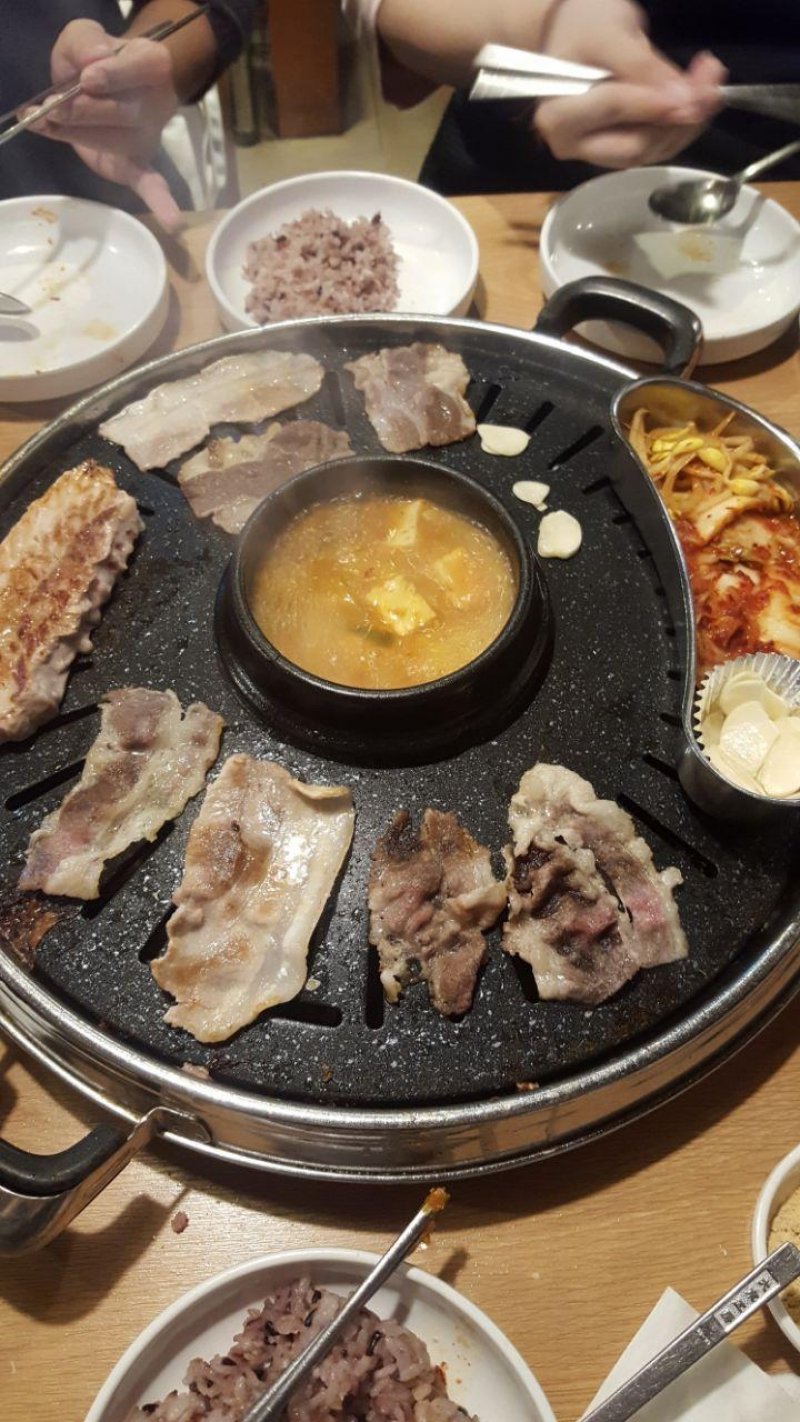 The meat is not only fresh but also thick and tender. For how affordable this BBQ place is, the quality of meat is not compromised at all!
Location: Gangnam station, Exit 11. Walk straight for about 200m and turn right at the 2nd Alley. Walk for about 85m and Dwae-ji Sanghoe (돼지상회) is located on the 2nd storey.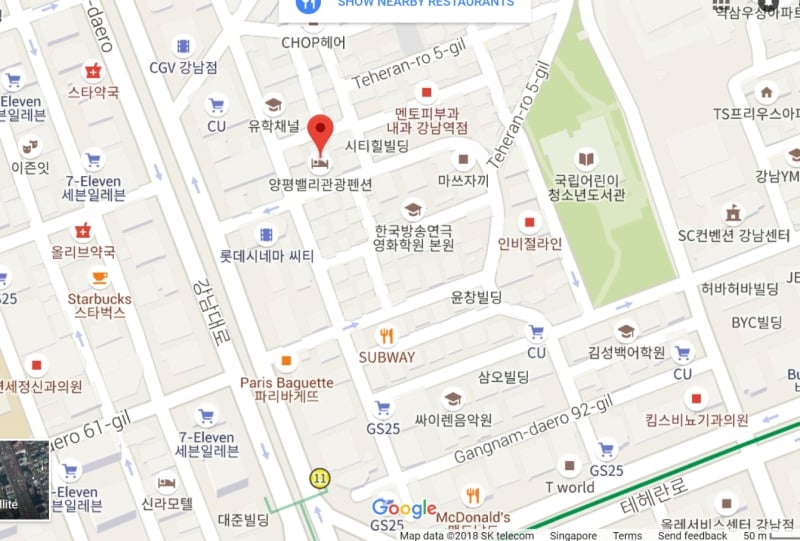 2. Chakhan Dwae-ji (착한돼지)
Chakhan Dwae-ji (착한돼지) is a BBQ buffet restaurant that has outlets all over South Korea. One of the more popular outlets is located in Sinchon, Seoul. The range of food is pretty incredible – besides having a generous array of meat and vegetables to choose from for your grill, there are many other cooked dishes to feast on as well!
From western selections like pizza and pasta, to Korean favourites such as tteokbokki (stir-fried rice cake) and fried chicken, you'll be spoilt for choice. If you're a fan of tteok-galbi (grilled short rib patties), you'll be delighted to know that Chakhan Dwae-ji serves up really good ones! To end off your meal, just pick from the assortment of fresh fruits and jellies available.
Lunch is priced at KRW9,900 (~US$9), and dinner is priced at KRW11,900 (~US$11). Chakhan Dwae-ji is definitely one of the most value for money BBQ restaurants you can find in Korea.
Location: 8 minutes walk from Sinchon station (on Line 2), Exit 3.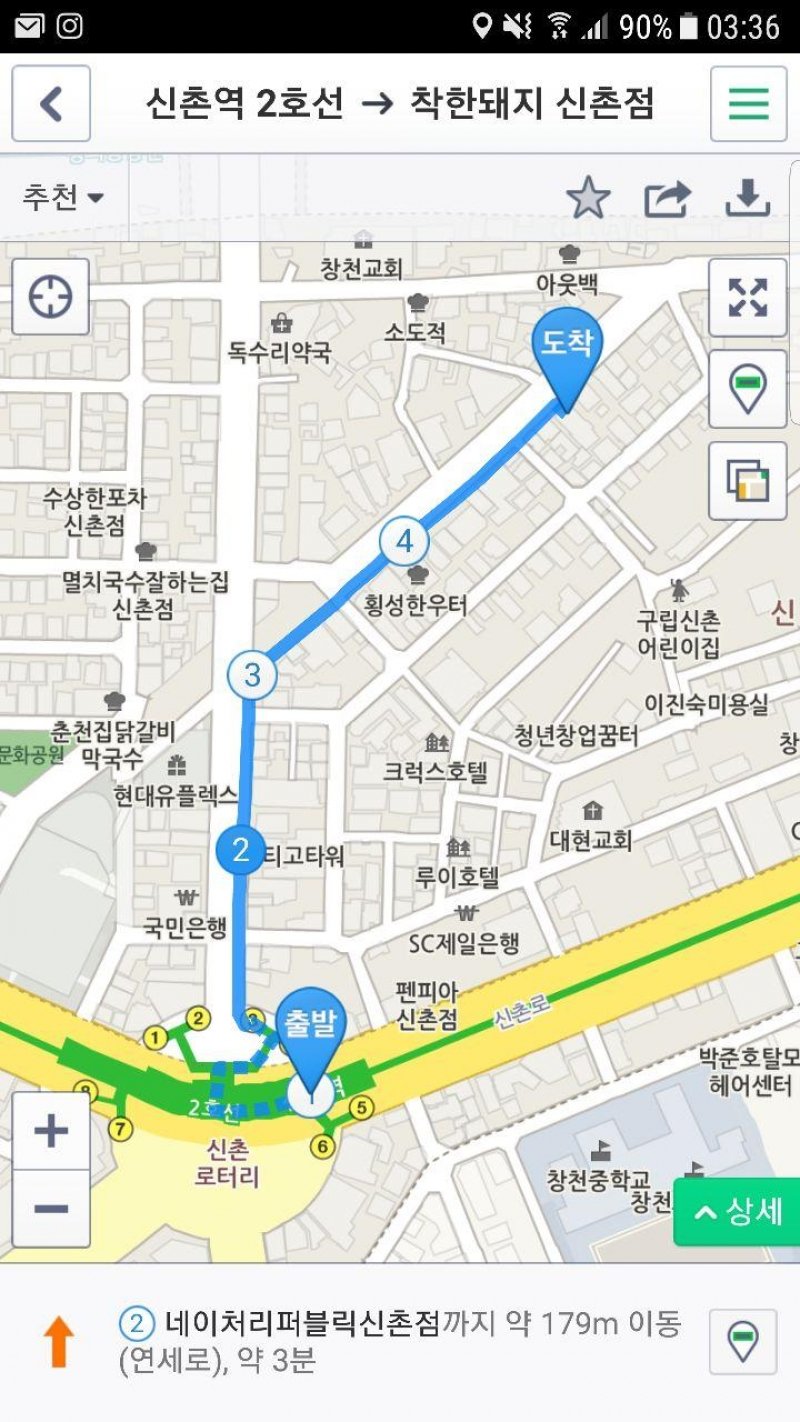 3. Self-Bar (쎌빠)
Self-Bar BBQ restaurant is located very near major tourist spots like Dongdaemum and Myeongdong! If you're not a fan of crowded places but want to have BBQ buffet at a budget, this place should definitely be your list.

There are lots of tables around, so don't worry too much about having to wait for one. I managed to get a seat immediately when I went there on a Sunday night!
Lunch is priced at KRW10,900(~US$10), while dinner is priced at KRW11,900 (~US$11).  At Self-Bar, KRW5,000 (~US$5) will be charged to your bill for any leftovers, so remember to only take what's enough for your table! I personally really like this system, because it avoids food wastage and encourages us to only take what we can eat.
Like the other restaurants, Self-Bar has a selection of meat, seafood and vegetables to choose from. The choices may not be as extensive as the one in Chakhan Dwae-ji, but for the price you pay, I'd say this restaurant is a bang-for-your-buck.
Location: Hyehwa Station. 5 minutes walk from Exit 2. Look out for a small sign board that says 쎌빠, it is located on the third storey of the building.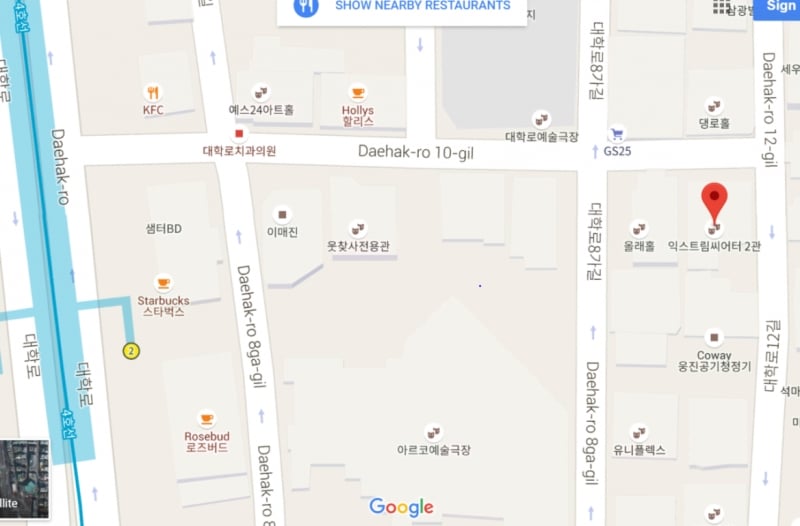 And there you have it! These are the top three places for a hearty yet affordable meal in Seoul. Get ready to feast away~