This article was first published as A Day Guide for Paris, France on Jtwonggg.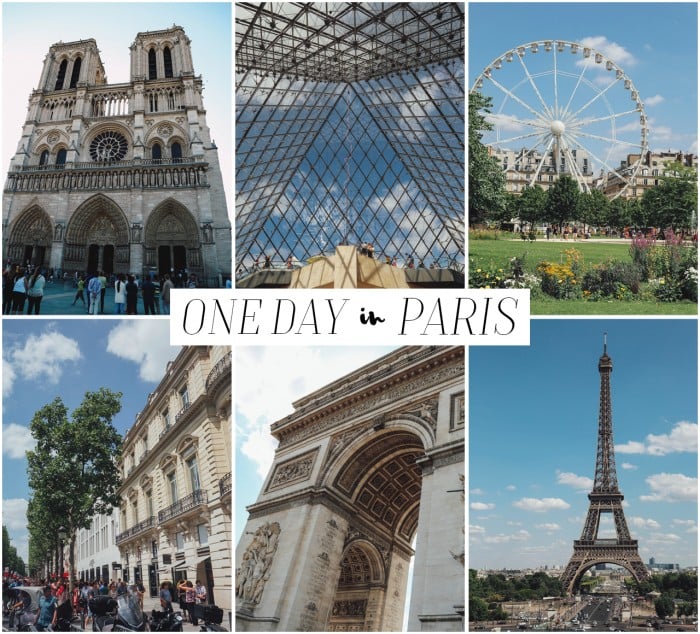 Notre-Dame Cathedral – The Louvre – Tuileries Garden – Avenue des Champs-Élysées – Arc de Triomphe – Eiffel Tower
This is a day guide if you're looking to tick off as many tourist attractions in Paris as possible within a day. We got to go free-and-easy on our last day of the Contiki tour, and us four decided to tackle Paris together! We ticked off many of the popular sights, including the Louvre, the Arc de Triomphe and the Eiffel Tower.
Also read: 25 Fun Things to Do in Paris on Your Very First Visit
In fact, we managed to do most of that on foot. Except for getting from the hotel to the Notre-Dame Cathedral and getting to the Eiffel Tower, we didn't have to take the metro.
Notre Dame Cathedral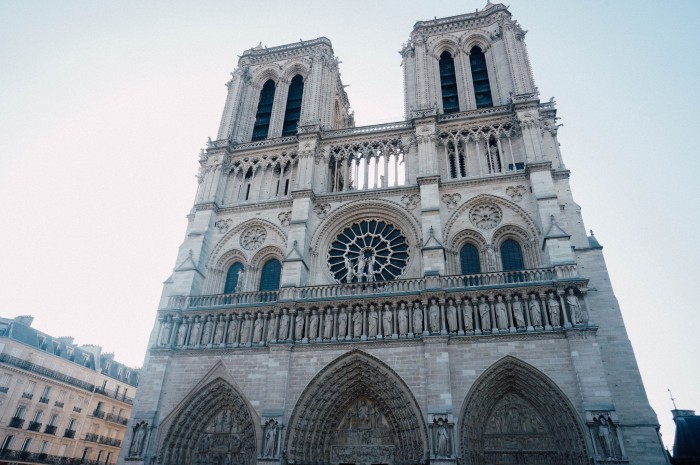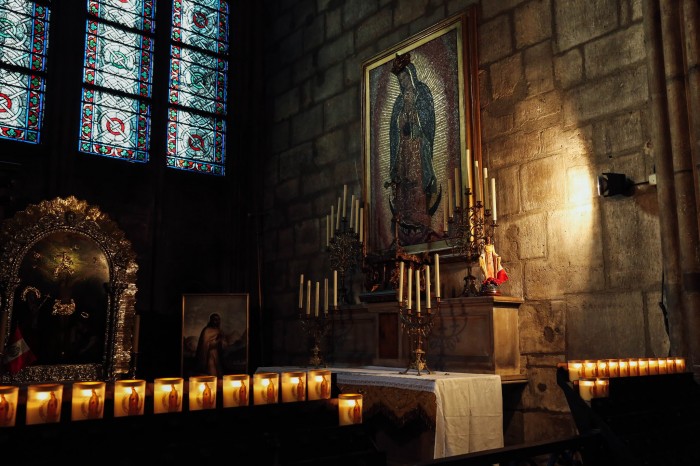 6 Parvis Notre-Dame – Pl. Jean-Paul II, 75004 Paris, France
Nearest metro: St-Michel Notre Dame (RER B & C line) or Cité (Line 4) station
Opening hours: 8am – 6.45pm (until 7.15pm on weekends)
Admission is free
The Notre-Dame Cathedral looked absolutely breathtaking from the inside and out, the huge stained glass windows were of such detail. Try to go in the mornings to get away from the crowd! It's also nice to take a short morning stroll towards the cathedral.
The Louvre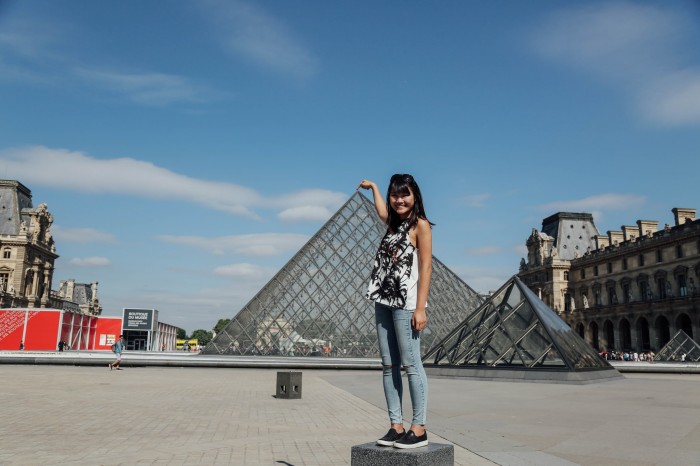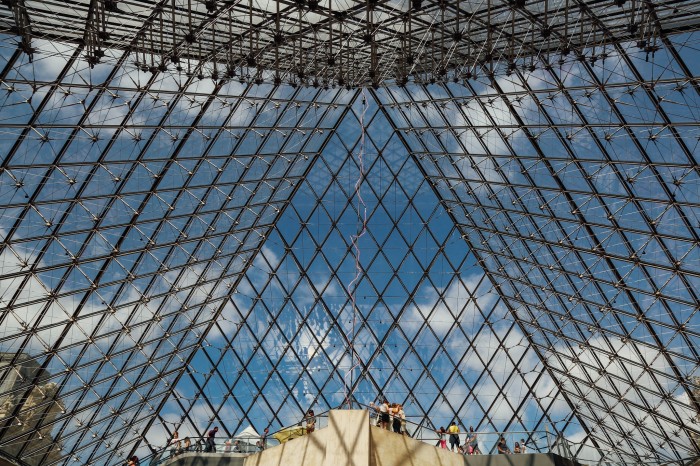 75001 Paris, France
Nearest metro: Palais-Royal Musée du Louvre (Lines 1 & 7)
Opening hours: 9am – 6pm (until 9.45pm on Wed & Fri; Not open on Tue)
Admission fees: €15; free for ages under 18
The Louvre is an approximate 22-minute walk from the Notre Dame Cathedral, but if the weather is cool, it should be quite a light walk. Everything was great. The architecture, the amazing weather, and the culture. We, of course, saw the legendary Mona Lisa painting, after squeezing through a massive crowd. It is impossible to see every single corner of the gigantic Louvre within a day, unless you're not planning to visit any other place. Be strategic – shortlist less than five pieces that you would want to see, and go right towards them!
The Tuileries Garden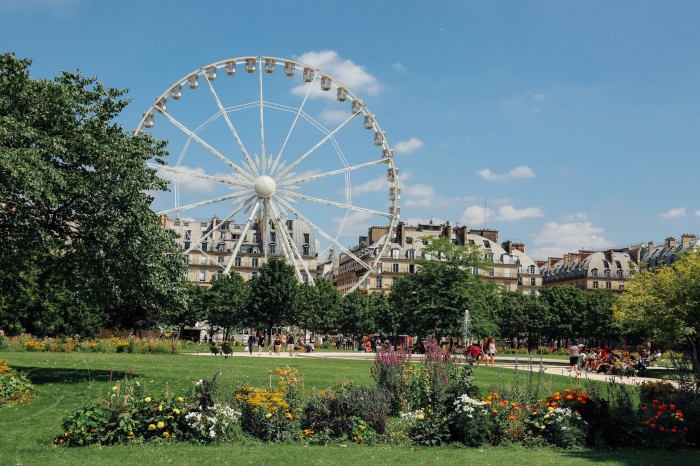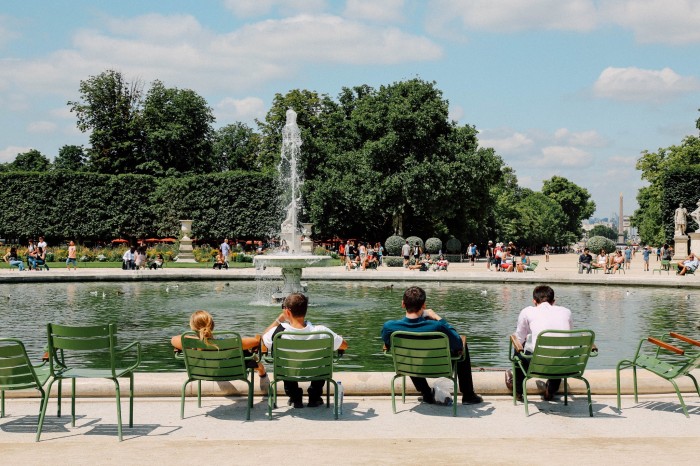 113 Rue de Rivoli, 75001 Paris, France
Opening hours: 7am – 9pm
The Tuileries Garden is located just by the Louvre, and it takes you right on the path towards the Avenue des Champs-Élysées within 20 minutes. Take things slow, stroll through the park, and sit down on one of the deck chairs for a break! It was real sunny and the fluffy clouds in the sky made the entire park look way more beautiful. The sun was really scorching hot on that particular day, and I wondered how the French could bear sitting on those desk chairs sunbathing.
Avenue des Champs-Élysées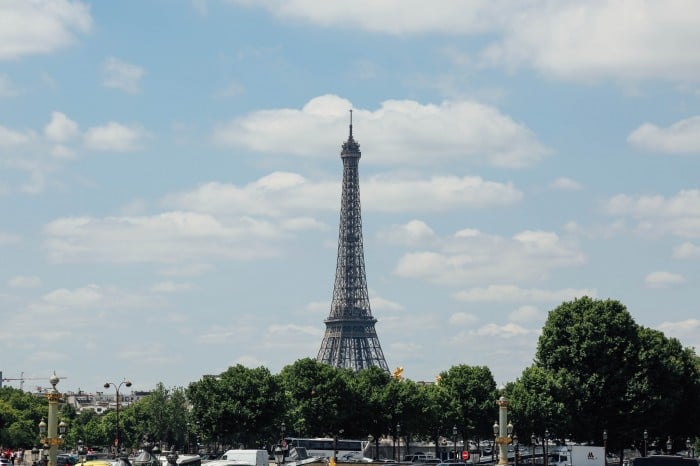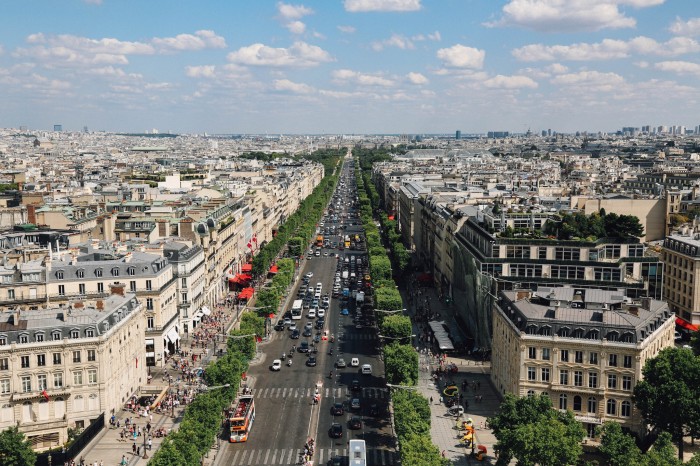 Nearest metro station: Champs-Élysées – Clemenceau (Line 1 & 13)
This famous shopping street in Paris is pretty much a must-see for all tourists. It spans from the Place de la Concorde to the Arc de Triomphe, which is almost 2km long, and could take you around about 1-2 hours to cover, factoring in the time you take to shop. We got some great loots from an H&M sale (hehe) and walked into pretty much every other store to take a look.
Arc de Triomphe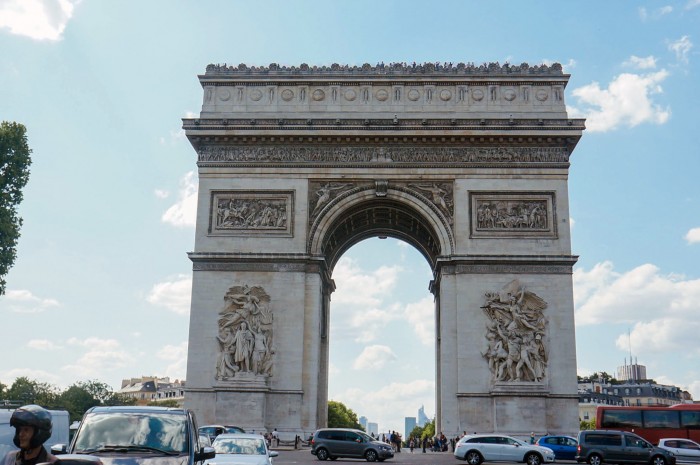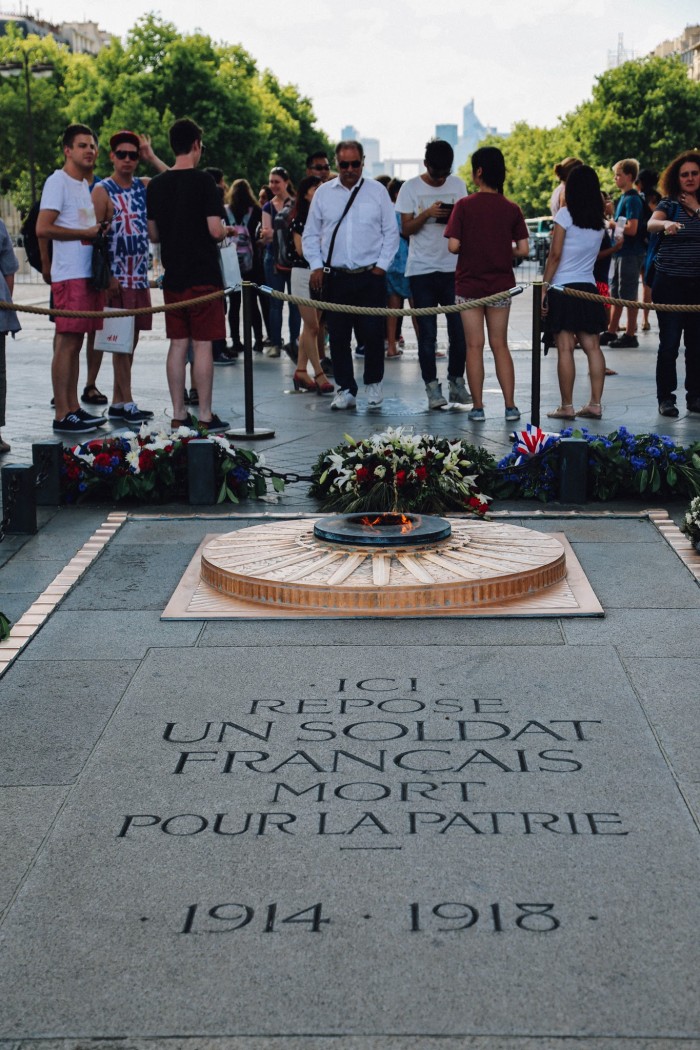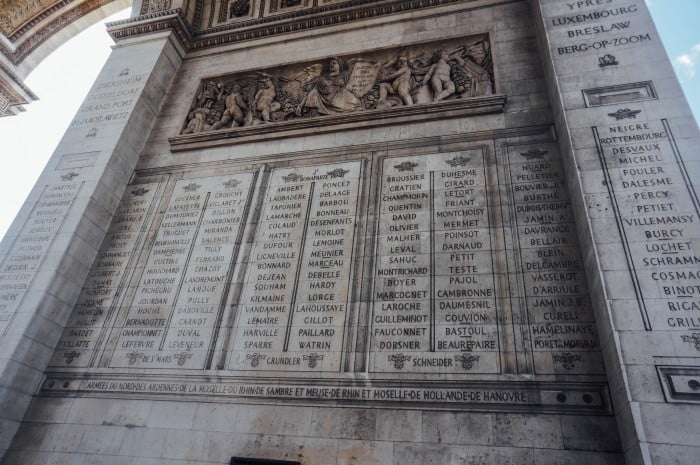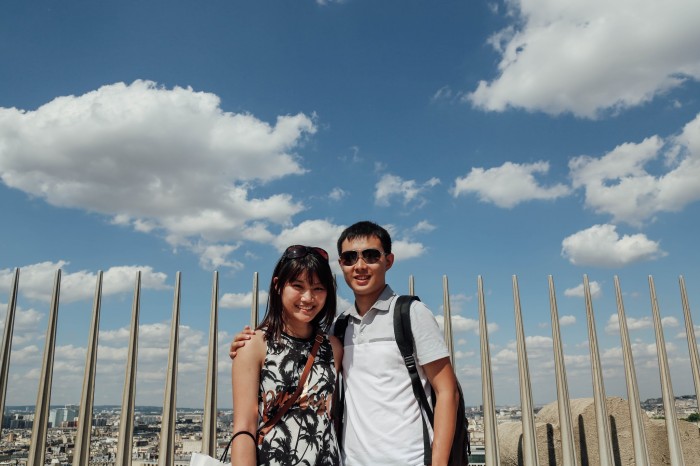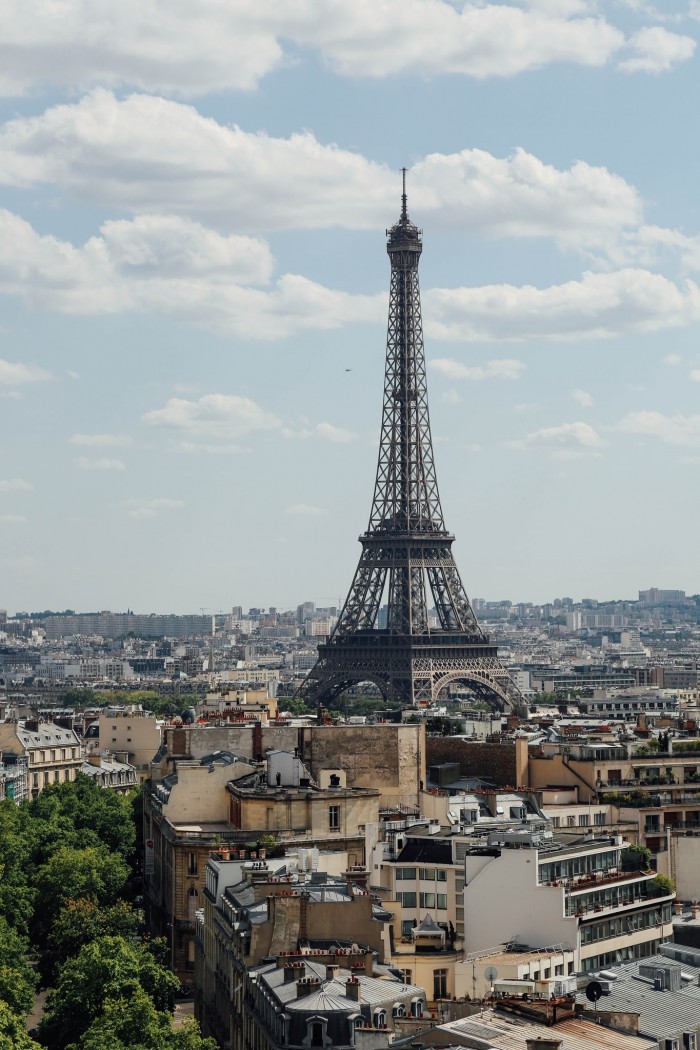 Place Charles de Gaulle, 75008 Paris, France
Nearest metro: Charles-de-Gaulle-Etoile station (RER Line A, Line 1, 2 & 6)
Opening hours: 10am – 11pm
Admission fees: €8 (Adults); €5 (Students aged 18-25)
The Arc de Triomphe does not look as majestic as it is until you are right at the foot of the monument. It is one of the most meaningful monuments in Paris, to commemorate the victories of war. The Tomb of the Unknown Soldier was added in 1921, along with an 'eternal flame' that is relit every evening. You can get up the Arc by stairs or lift (which is reserved for the elderly and handicapped). You get to take a short break halfway in a small foyer, where there is an exhibition space and bathrooms. The view from the top of the Arc de Triomphe was so breathtaking I just can't put it into better words. I hope the photos did it justice.
Trocadéro (Photo spot for the Eiffel Tower!)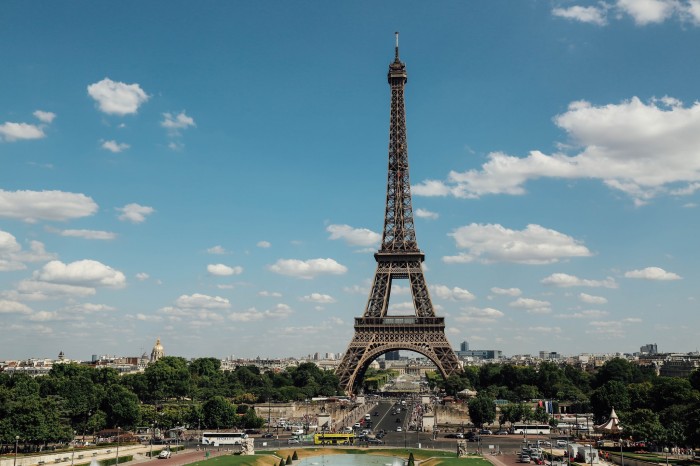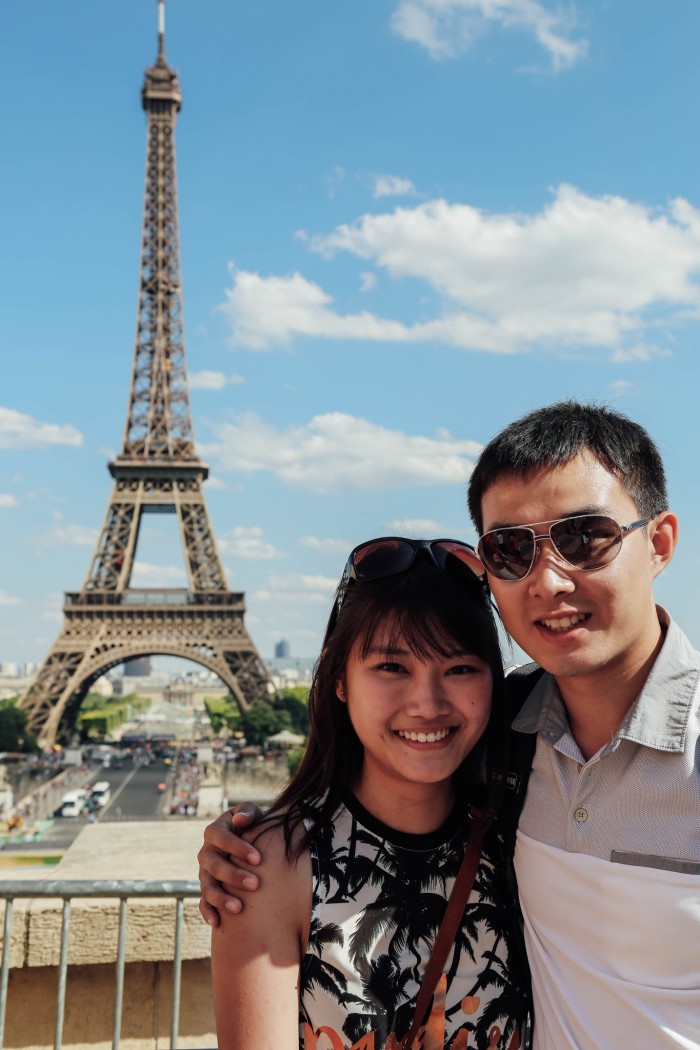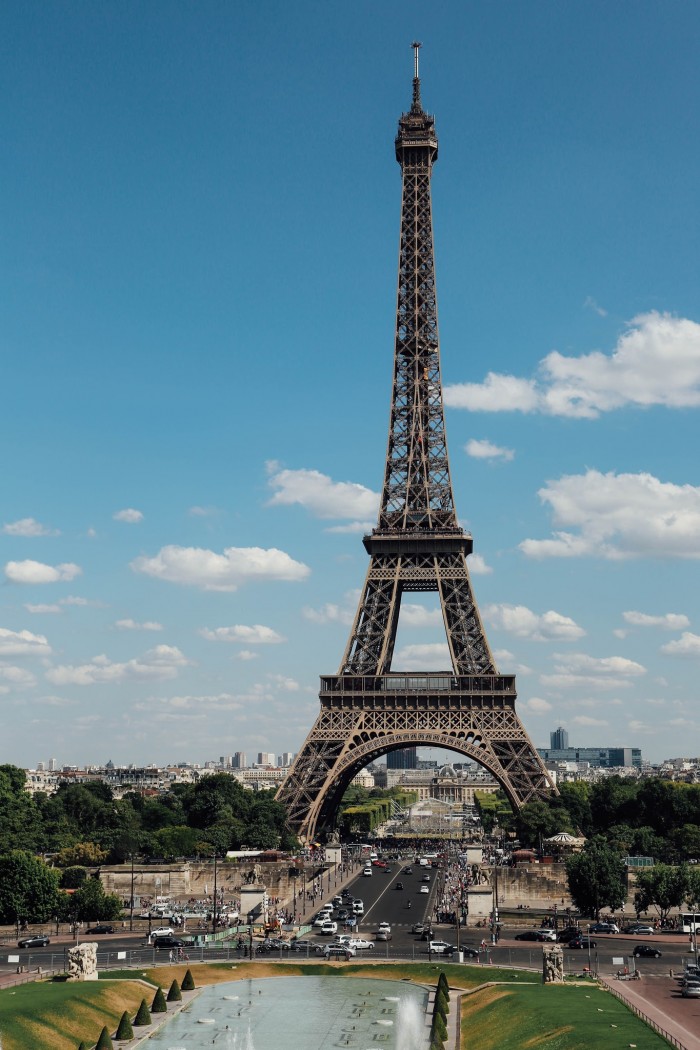 Place du Trocadéro et du 11 Novembre, 75016 Paris, France
Nearest metro: Trocadéro station (Lines 6 & 9)
This is one of the best photo spots for the Eiffel Tower in Paris, and the great weather that day made the photos come out so much better. It is usually pretty crowded because it's quite a popular place to snap photos with the tower. You might have to squeeze with people at some time but try to be patient and wait to get your space for a good photo! I suggest preparing to spend a good 30 minutes or so there to get the shot you want.
We had a really fulfilling and fun day in Paris exploring the city on our own. I was quite impressed and proud of ourselves to have conquered all that mainly on foot! I couldn't believe we walked all the way from the Louvre to the Arc de Triomphe. We accumulated a good over 27,000 steps or so if I didn't remember wrongly.
Also read: First Sights of Paris
I tried and I think I'm still unable to fully articulate the stunning beauty of Paris in words. Hopefully all the visuals I've provided did that breathtaking city good justice. I literally look like the heart-eyed emoji when I'm looking at all the pictures. I think everyone needs a trip there at least once in their lives.
All photos are taken by Canon EOS 5D Mark III or Sony NEX-5N.