What comes to mind when you think of a trip to Europe? Romantic Rome, gastronomic delights in France, unspoilt Alpine landscapes in Switzerland, and enchanting forests in Germany? If these come to mind, you share the same vision of Europe as us. Europe should be experienced the way it deserves.
Here's an itinerary that we we feel is a well-balanced way to see Central Europe – great for first time trippers who want that good mix. If you have around 13 days for an Europe trip, read on!
DAY 1-2: Rome, Italy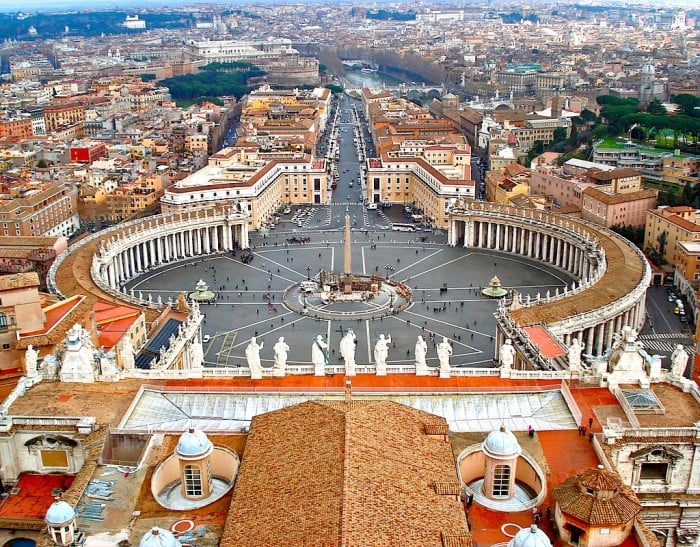 What better way to start a trip to Europe than at the Vatican City in Rome? Italy is THE place to go for quintessential European architecture and art. Revel at the masterpiece of the Sistine Chapel, feast your eyes upon the intricate details of St. Peter's Basilica, and be awed by the magnificent sight of the Colosseum.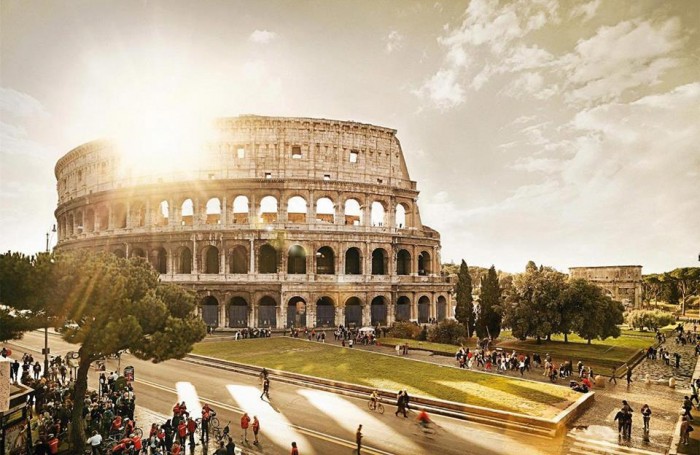 Given that it's the Holy Year this year, which happens every 25 years, the Holy Door is open at St. Peter's Basilica. It is a sign of God's opening of a new pathway to salvation, and it will probably be quite the experience being there in a Holy Year. Doesn't that translate to incredibly long lines?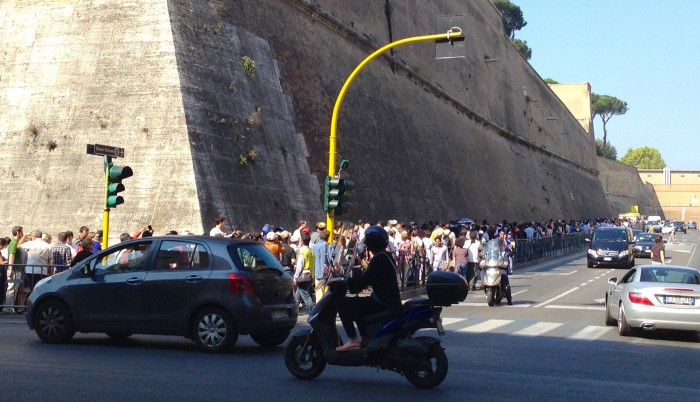 * Psst… SKIP the long lines at the Sistine Chapel! EU Holidays, being the Europe experts, will make sure you get in to see the awesome work of Michelangelo without having that long wait. That means more time to see so many other things in Rome!
DAY 3: Siena, Italy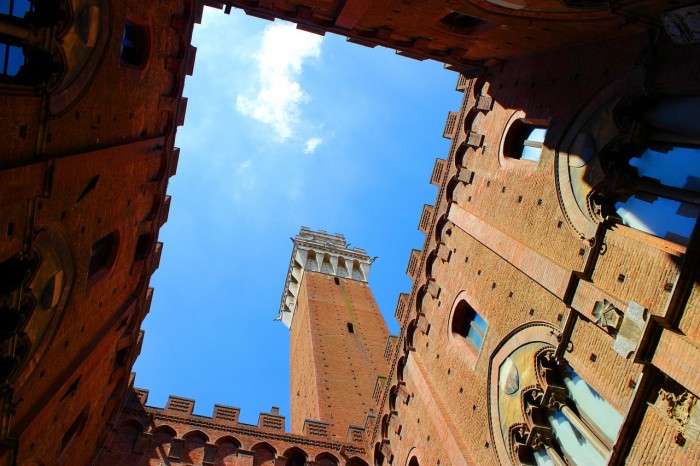 Escape from the city and visit the picturesque Medieval Village in Chiantishire, a delightful stretch of countryside located in Siena. Explore the winding streets in the Historic Centre of Siena, a well-preserved city that was declared a World Heritage Site by UNESCO. Stop by the Siena Cathedral, one of Italy's top Gothic cathedrals decorated with intricate carvings and statues.
Photo spots are aplenty in Italy, but the Piazza del Campo and Palazzo del Comune are said to be stunning.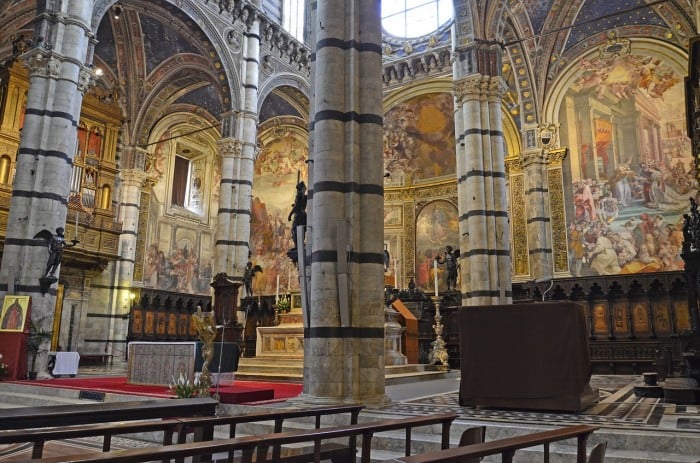 Siena Cathedral
Also, how about ending the day by indulging in a special seafood tasting session in a 1-star Michelin restaurant? Hey, you're in Italy, why not?
Day 4: Tuscany, Italy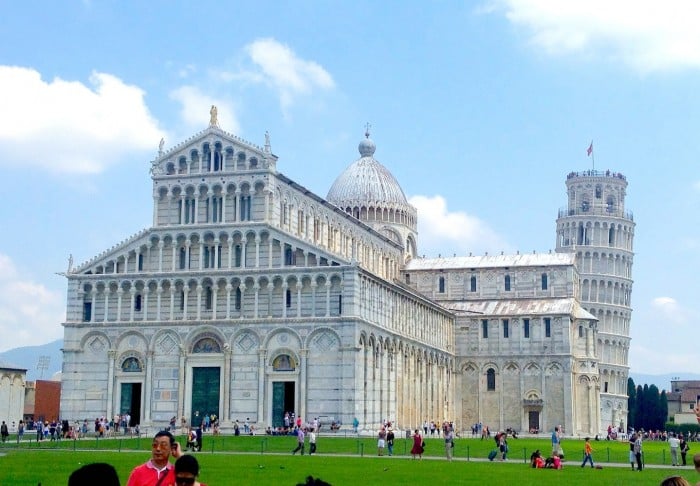 Here's where you can visit Piazza dei Miracoli and its iconic trio attractions: the Leaning Tower of Pisa, the Baptistery and the Duomo.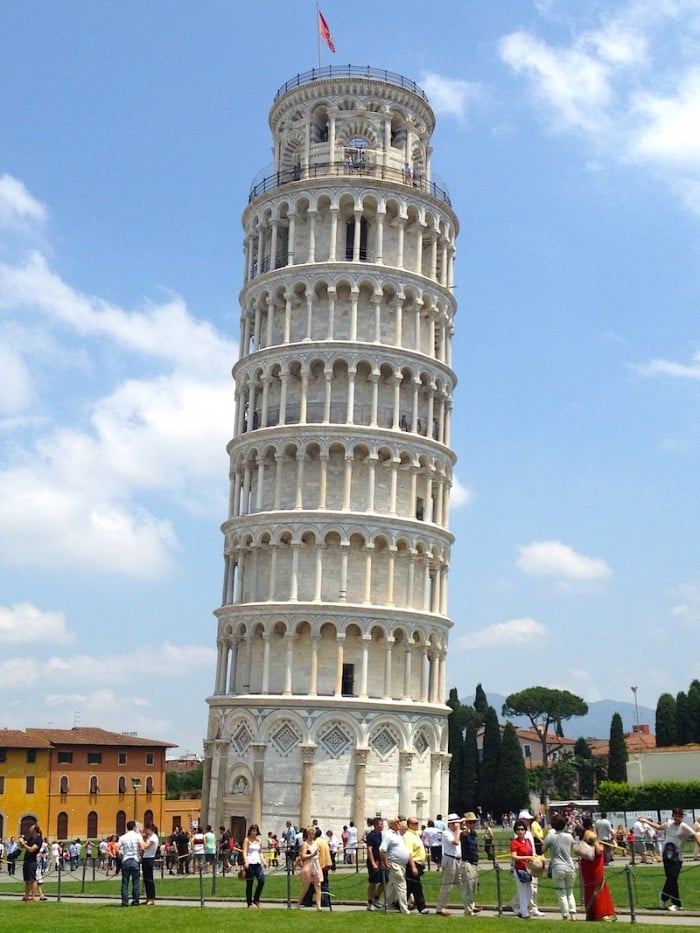 Shopaholics will then be thrilled to spend the rest of the day at Barberino Designer Outlet which comprises over 100 brand stores selling everything from clothes and cosmetics to appliances and shoes. With great buys of up to 70% discount from prominent brands like Prada, D&G, Furla, Lacoste, Polo Ralph Laurent and Calvin Klein, no one is likely to leave empty-handed.
Day 5: Venice, Italy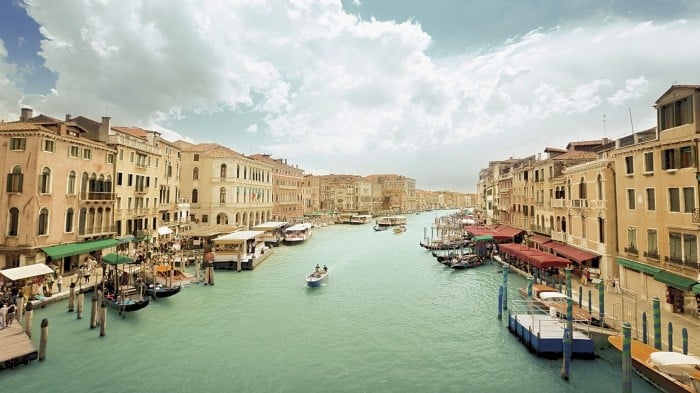 As a city built on water, the unique yet effective way to get around in Venice is by a private water taxi, and it's a must-try! You may also wish to try a gondola boat ride through the canals of Venice, for that iconic photo opportunity that looks like something right out of a Venice brochure. Explore St. Mark's Square and the famous cathedral church St. Mark's Basilica, also known as the "church of gold". And you will see why!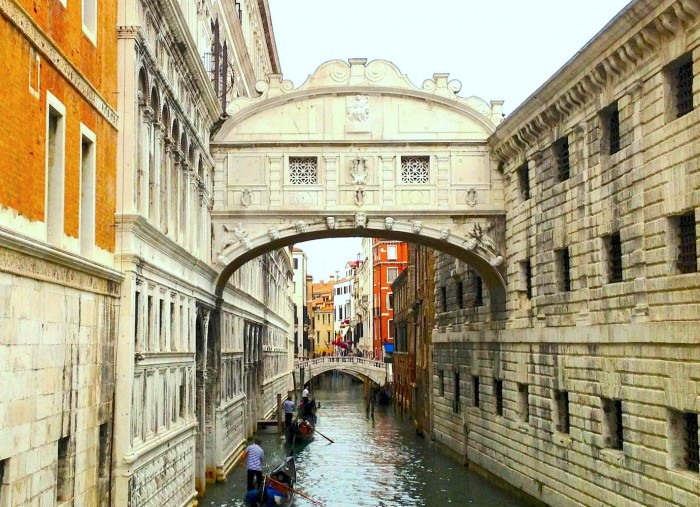 Swing by the Doge's Palace and the Bridge of Sighs, two of Venice's main landmarks. Lastly, visit a glass blowing factory to learn more about the art of Murano glassmaking, an elite trade unique to Venice.
Day 6: Milan, Italy
The fashion metropolis! Make Sforza Castle your first stop, where noble lords of Milan used to reside. Drop by the grandiose Milan Cathedral for some shots of the elaborate Gothic exterior facade.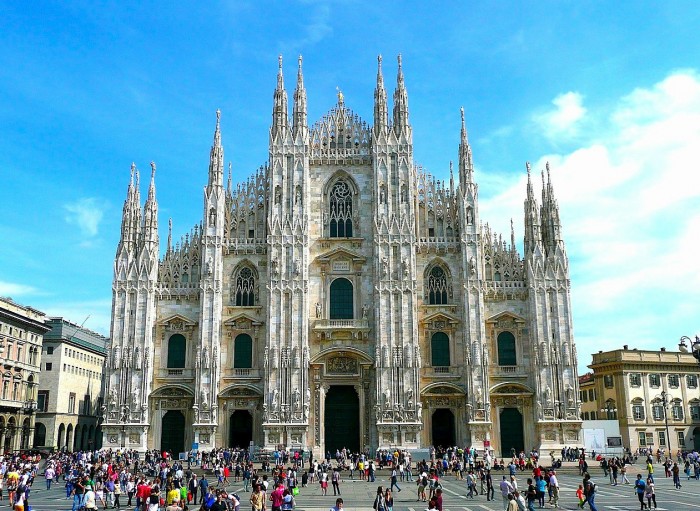 Stroll through the Galleria Vittorio Emanuele II for some shopping, and check out Piazza della Scala and La Scala Opera House for some pictures.
Day 7: Lucerne and Mt. Titlis, Switzerland
Visit the oldest wooden bridge in Switzerland, the Old Chapel Bridge, decorated with old paintings under its roof. Then proceed to take a walk through the Old Town with its unspoiled buildings covered with colourful murals. Here, you will also find Bucherer, the largest duty-free store in Switzerland. Then, you'll have to see the Lion Monument — a gift from France to Switzerland to commemorate the valour of the Swiss mercenary soldiers who lost their lives during the French Revolution.
Be in for an exciting excursion up to the peak of Mt. Titlis via the Rotair, where you will be treated to a 360-degree panoramic view of steep rock faces, deep crevasses and distant snow-covered mountain peaks as the gondola rotates its way up the summit. Delve deep into the magical world of ice in the Glacier Cave as you walk on the 150-metre-long walkway surrounded in blue light; then challenge yourself with an adrenaline-spiking adventure on the Titlis Cliff Walk.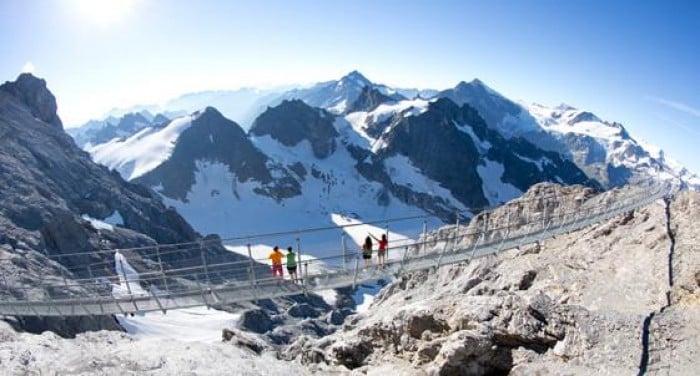 * EU Holiday's itinerary is the fact that they specially arranged for travellers to stay at the Trübsee Alpine Lodge (picture below), which is located half way up to Mount Titlis at 1,800m. Perceived as the jewel of Central Switzerland, the lodge is only accessible by a cable car! Spending a night on a mountain resort with such panoramic views is definitely a night to remember.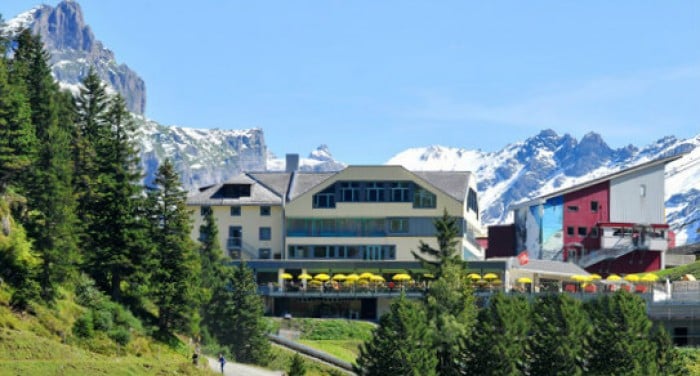 Day 8: Interlaken and Bernese Oberland, Switzerland
Head to Interlaken, a scenic resort town that is presided over by the mighty Eiger Mönch and Jungfrau mountains. Be blown away by the most amazing views of the Alpine wonderland on Jungfraujoch, also known as the "Top of Europe".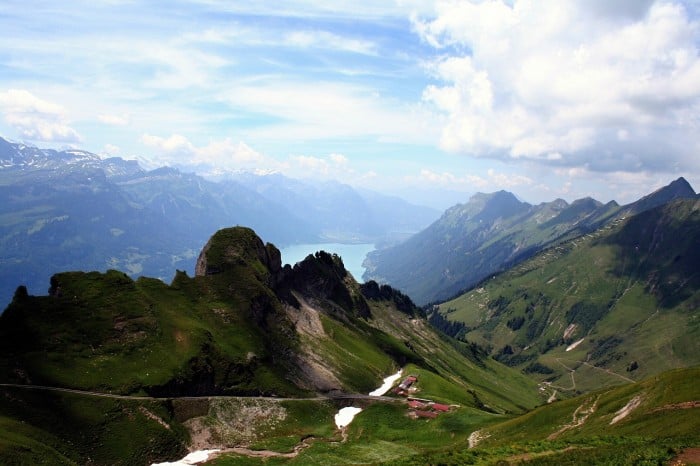 As night falls, indulge in a unique 4-course Swiss fondue dinner at the famous Swiss-themed Bebbis Restaurant.
Day 9: Bernese Oberland and Black Forest, Switzerland and Germany
Cross the border over to the enchanting Black Forest in Germany to first visit the famed Lake Titisee. Admire the gorgeous scenery overlooking the sparkling waters and attend a demonstration on cuckoo-clock making.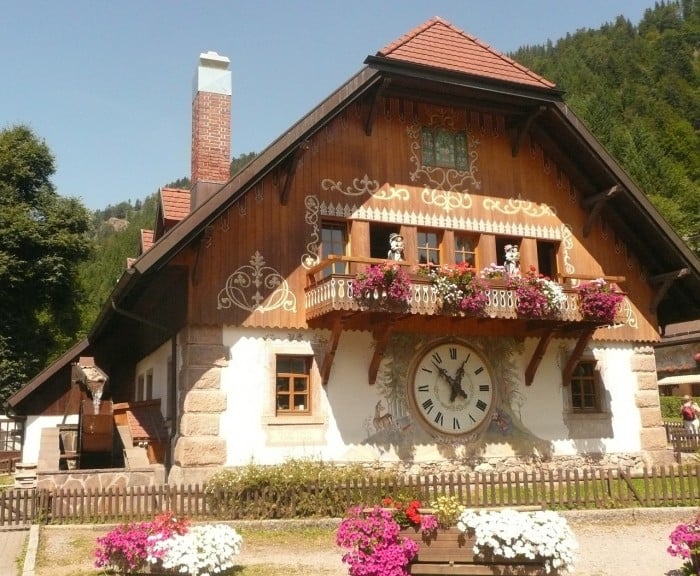 As fans of "sight-doing" instead of purely sightseeing, try your hand at making a Black Forest cake in Germany's Black Forest! If baking is not quite your thing, you will also be able to attend a demonstration on cuckoo-clock making. That must be quite a story to share when you return home!
Day 10-13: Paris, France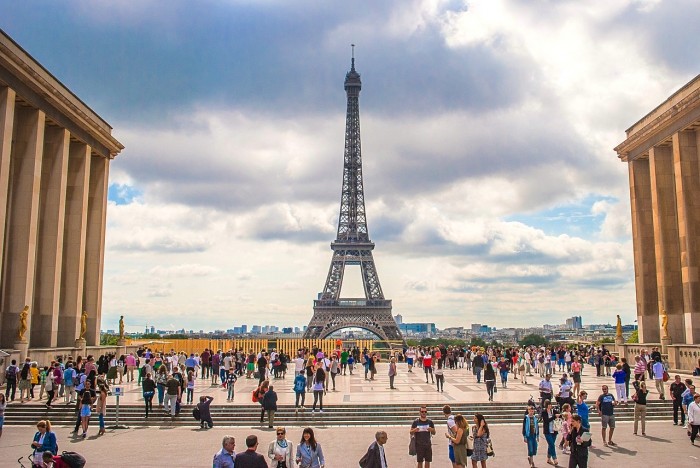 There's so much to see in Paris! Classic, must-visit sights in Paris include Champs-Élysées, Place de la Concorde, Louvre Museum and its iconic Louvre Pyramid, and the Palais Garnier Paris Opera House.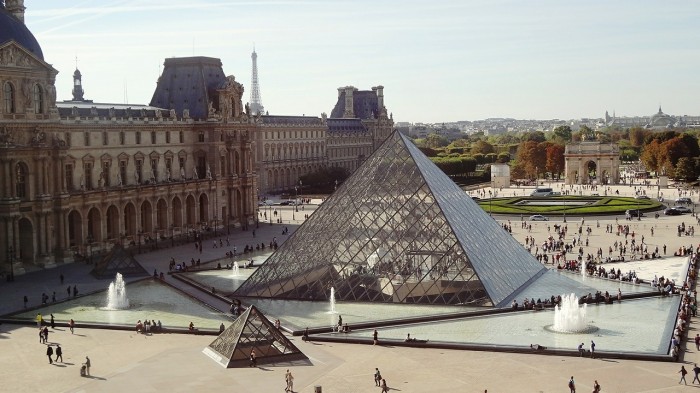 Stop at the Arc de Triomphe for a photo with the famed monument erected in honour of the soldiers who fought in the Napoleonic Wars. And of course, get to the second level of the Eiffel Tower for a panoramic view over Paris. Fancy some Parisian shopping? Head over to the Galeries Lafayette — the biggest department store in Paris for some souvenir shopping. Alternatively, take a cruise along the scenic Seine River.
And that wraps up a fruitful Europe holiday. But wait, your holiday doesn't have to end just yet!
[DEAL ALERT] 13D10N ITALY SWITZERLAND FRANCE FROM S$2,988 WITH 2 EXTRA NIGHTS IN DUBAI FREE*! 
Experience the splendour of Europe in a 13 days, 10 nights in Italy, Switzerland, and France with EU Holidays that does more than bring you to iconic, must-see places of interest. They know and love Europe, and it shows in their thoughtfully crafted itinerary. They make sure you enjoy a true blue Europe experience.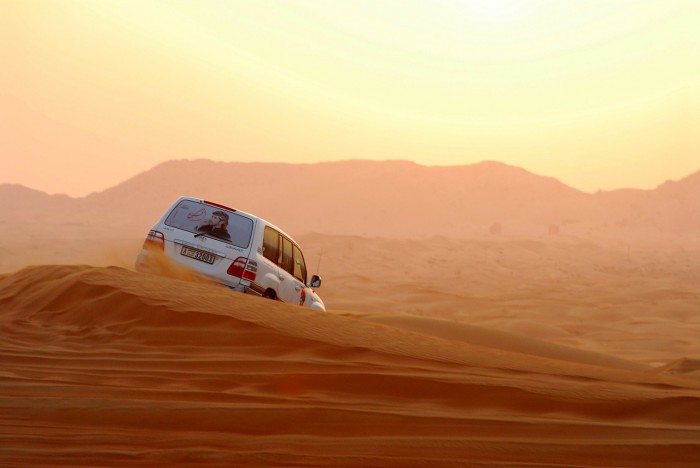 Sign up for this tour package with EU Holidays, and you can *stopover for two nights in Dubai if you choose to fly with Emirates! It includes a city tour, daily breakfast, and airport transfer. We recommend trying the desert safari while you're there!
Sounds like the right plan for your Europe trip? BOOK NOW, call 6535 8535 or email [email protected] with tour code ECERPS today!
---
Brought to you by EU Holidays.