Let me start off by first wishing everyone reading this article a happy and prosperous new year! As 2017 rolls around, no doubt some of us have already come up with point-by-point goals and resolutions for the year. And if you're reading this, I bet that at least one of your New Year's Resolutions is to travel more!
But while travelling to places like Seoul, New York, or Hawaii are pretty enviable goals (they are beautiful places), in this coming year, why not take on paths less travelled by? Instead of Athens, why not visit Crete? Instead of Melbourne, why not visit Cairns? 
So, if you like going off-the-beaten-track, here's a list of 17 destinations – some cities, some regions and some the whole country – that deserve more travellers in 2017! 
EUROPE
1. Slovenia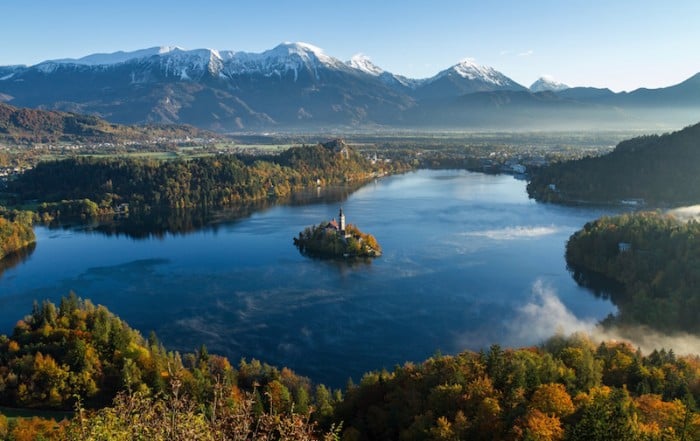 Central and Eastern Europe have a certain rustic charm to it that the more developed western part of the continent lacks. Slovenia is roughly half the size (or less) of Austria but it contains an abundance of lakes, underground canyons, and untouched natural sights and scenery. Places that offer fantastic views surely include Triglav National Park, and the Skockjan Caves, which is a network of fossil-filled caves, rivers, and unique landscapes.
The city of Maribor in Slovenia is home to Renaissance and Gothic style buildings and is situated in a hilly region known for good wine. The Maribor castle is one of the top attractions in Slovenia and one that is not to be missed, among other top museums and attractions.
2. Gdansk, Poland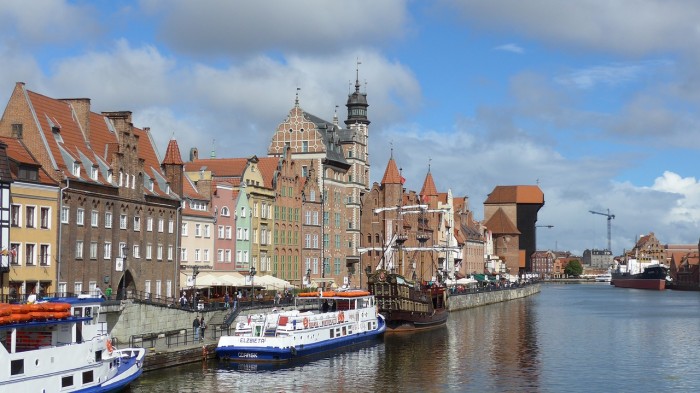 Not many people know about Gdansk, and even fewer know how to pronounce it. But it is arguably the most important city in modern history, and not just for Poland, but the entire world. But, I'm getting ahead of myself here.
Gdansk is one of the oldest cities in Europe, with a history which extends close to a thousand years. Historically, it is in Gdansk where World War II began and where Communism began to fall apart in Central Europe soon after. It's also one of the most important port cities in the Baltic region. But we're not here for a history lesson, are we?
The historic city is most popular for its many history museums and laid back pace of life. Its beaches hug the coast of the Gulf of Gdansk and the food in Gdansk (and Poland in general) are undeniably tasty. But perhaps, what is most unique to Gdansk apart from its history is its rich supply of amber along its beaches. You would want to visit the Amber Museum which is housed in an old prison tower, shop for some amber, or, if you're feeling lucky in 2017, try to uncover some amber fossils yourself along the beach. Did I mention that I like Central and Eastern Europe? Because I'm sure I have.
3. Georgia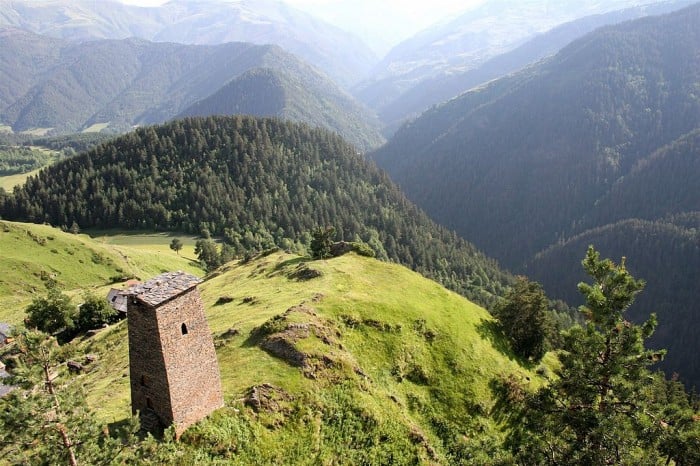 Image credit: Alsandro
No, it's not where the Georgia font originated from. Or is it?
Georgia is located more or less at the point where Europe meets Asia, so obviously cultural monuments (over 12,000) are a huge part of tourism in the country. Add to that the many natural mineral springs and a coastline which overlooks the Black Sea, and Georgia already seems like a wonderful place, doesn't it?
Being situated at such a unique geographical location, the climate in Georgia is also quite dynamic, with the climate in East Georgia being more humidly subtropical than the west. The capital city, Tbilisi, is home to a unique blend of medieval architecture, punctuated by masterfully preserved orthodox churches and modern landmarks. Needless to say, the food is also an important factor of Georgian tourism. Unsurprisingly, you can find both Western and Asian cuisine here, with khinkali, traditional meat dumplings, being the must-try dish.
4. Bulgaria
Where do I begin with Bulgaria? Well, the food is delicious – if you find yourself in Bulgaria, order a kebabche, which is minced meat that is elongated and then grilled.  That's one.
I actually really like Bulgaria but I should keep this brief so let me just introduce some of the best places I like most. Veliko Tarnovo is a city in central Bulgaria which is home to many remnants of the Medieval era. The city was historically the capital of the Bulgarian Empire and many of the unique buildings still stand to this day alongside more modern outlets such as bars and restaurants.
Sofia, the capital of Bulgaria, is another memorable city to visit, with many beautiful churches found there, alongside the national history museum. The Rila Monastery up in the Rila Mountains, is the country's most famous monastery and has been standing for over an entire millennium (that's 1,000 years!) and well worth a visit, if not for the history then for the spectacular views. And one can never go wrong with sampling some of the best wine within the Balkan Region.
5. Rothenburg, Germany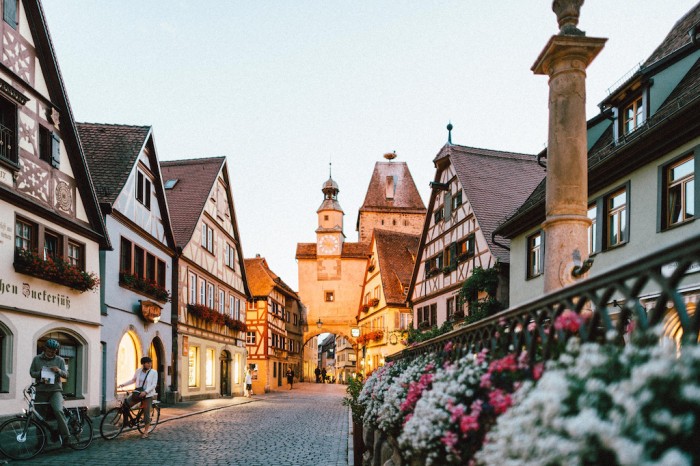 Germany is no stranger to tourism, that much is a well-known fact. Munich, Stuttgart, Frankfurt…these are all top destinations. But has anyone heard of Rothenburg?
It's a quaint city situated in Bavaria and as the picture suggests, it is one of the most medieval/fairy-tale looking cities in Europe. The picturesque views alone warrant at least a stopover in the city, no? It is home to many museums including a doll and toy museum, and let's face it, there's always still an inner child within us who explodes with joy when it sees toys.
But truly the charm of this little city is its atmospheric, theme park-like feel. You'll find many cafes and restaurants (German food is yum, by the way) to dig into some local delicacies but the best way to experience Rothenburg's charm is to take a good long walk along the many stone pavements of the city and just take in the sights.
6. Crete, Greece

If you've been to Greece, you've probably visited Athens and Santorini. However, you've probably never really considered or even heard of Crete until a few seconds ago, am I right?
Crete is one of the most populous islands in Greece and the 5th largest in the Mediterranean. Once considered the centre of Minoan civilisation (the earliest recorded civilisation in Europe), Crete remains an integral part of Greek cultural heritage.
Being so steeped in history, it's no wonder than many of the city's most popular sites are museums and archaeological sites, mostly of the aforementioned Minoan Civilisation. The old Venetian Castle, the gorge of Samaria and the Palm Beach of Vai, which is Europe's largest natural palm forest, are among some of the island's other top attractions.
Of course, visiting the beach while on a Greek island is a must, and that applies also to Crete. Just be warned that summer in Greece can reach extremely ridiculous levels of heat, so do bring extra sunblock. I learned that the hard way. 
ASIA
7. Palawan, Philippines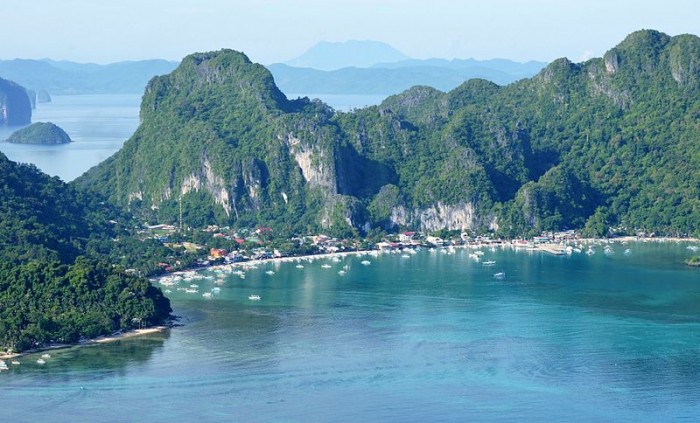 Image credit: Philippine Fly Boy
Much like the case of Crete above, Palawan is often overlooked for similar yet more popular destinations such as Boracay, which I do find to be a pleasant place, don't get me wrong. But Palawan is here mainly because it's a little different compared to Boracay and not at all lacking in terms of charm and attraction.
Without a doubt, the Philippines is fast becoming a top tourist destination, and Boracay may well be the icon of Philippine tourism. However, for those who prefer a more quiet island getaway, Palawan is the place for that.
Compared to Boracay, much of Palawan's natural beauty is yet still untouched and the mystical feel of nature is just that little bit more present. The island features diverse landscapes, leading to a multitude of activities, including snorkelling, beaching and exploring the many cave systems there. Of course, it is also one of the top places to relax and much like any other island destination, seafood in Palawan is top notch! And sometimes, that is all it takes to make a good island getaway great.
8. Gyeongsang Province, South Korea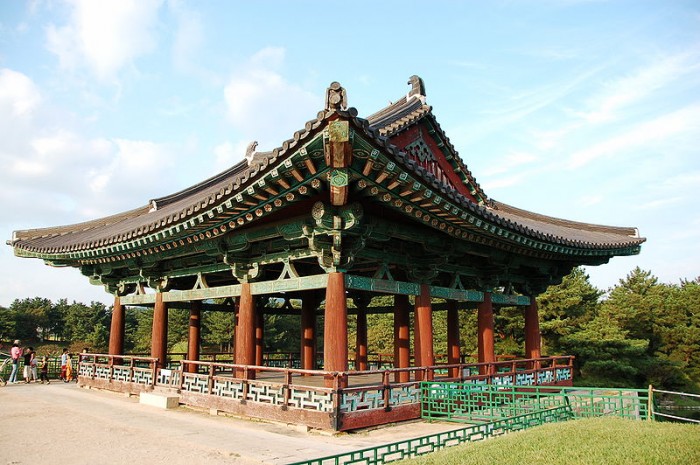 Image credit: riNux
To be fair, I could make an entire list consisting just of locations in South Korea. For all the fanfare surrounding Kpop and travelling in South Korea, it seems that most people only care to visit Seoul, Jeju Island, and occasionally Busan.
But there are many hidden gems within South Korea and one such place is Gyeongsang Province. In particular, Gyeongju is a hotbed of many historical landmarks that are collectively known as a UNESCO World Heritage Site. Gyeongju was an important city during one of Korea's ancient dynasties and remnants of that age long gone are found throughout the city in the form of ancient temples, pagodas and royal burial grounds. It doesn't hurt that these places are picturesque spots either.
Further north in Gyeongsang province is the port city of Pohang. Apart from the scenic night views by the port, the Jukdo Market is a popular traditional market located in the city centre bustling with activity. There are also plenty of beaches and temples to explore here. If you're up for some island hopping, you may take a boat ride (over 200km, though) to Ulleong-do ('do' means island in Korean). The island is home to many scenic spots and a great place to hike, fish and taste some local seafood delicacies.
9. Bhutan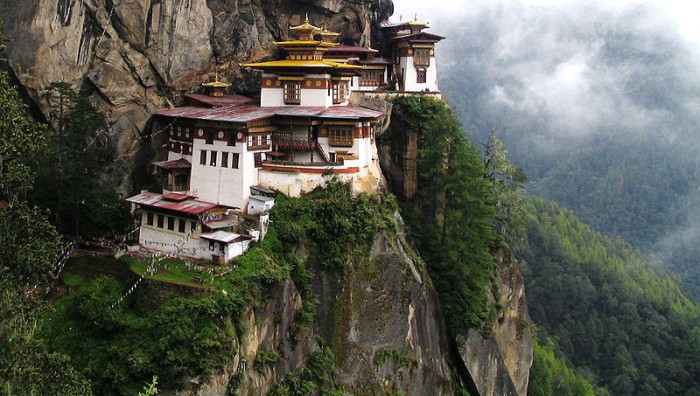 Image credit: Douglas J. McLaughlin
In a world where technological advancement has led to forests and many natural habitats being replaced by skyscrapers and modern buildings, Bhutan remains a natural gem in the Eastern Himalayan part of Asia. It is a landlocked kingdom, surrounded by the Indian and Chinese borders and lies on the ancient Silk Road.
In 2016, Bhutan somewhat made viral headlines when the people of Bhutan planted over 100,000 tree saplings in celebration of the prince's birthday, which just goes to show how much the Bhutanese people treasure the natural landscape of the country, making it an ideal haven for those who love travelling and natural scenery.
Perhaps the most iconic place of interest is the Taktshang Goemba, or the Tiger's Nest Monastery. Perched on a cliff almost a full kilometre off the ground, it is one of the most sacred sites in the country, with breathtaking (literally, when you consider how much you need to climb to get there) scenery and an aura of tranquillity. Other attractions include the national museum and the weekend markets, among other things.
Do note, however, that to protect the natural scenery of the country, Bhutan imposes certain travel policies which regulate the number of tourists in the country at any given time. And unless you're from India, Bangladesh, or Maldives, you will need to obtain a visa permit and make travel arrangements with local tour groups, so make sure to read up on things to do before travelling to Bhutan. Though it may seem like a bit of a hassle, the trip will be worth the challenges.  
CENTRAL ASIA
10. Kyrgyzstan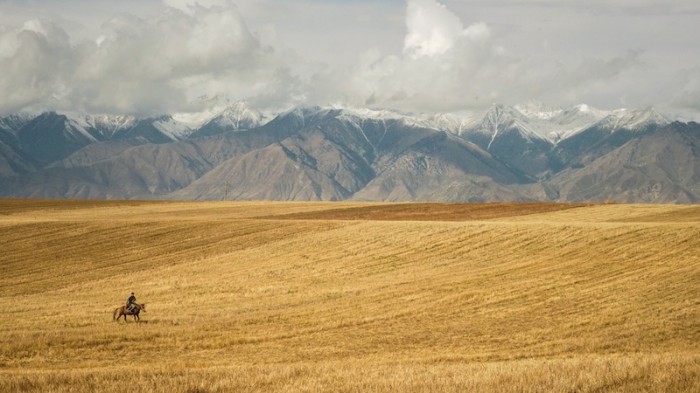 Just a quick note here: though I'm sure we're all educated individuals who love travelling, just in case some people were a little bit confused, no, Kyrgyzstan (and Uzbekistan, Kazakhstan and Tajikistan for that matter) is not some bone-dry desert in the middle of nowhere just because it is located in and sounds like Afghanistan. Instead, think more about places like Mongolia or Tibet.
The mountainous country of Kyrgyzstan (I will never get used to spelling this) is located between multiple different countries in Euroasia including the above mentioned 'stans' and China, making it a cauldron of diverse cultures.  It is an ideal country for natural scenery and wildlife experiences due to its geographical climate. In fact, definitely stay in a yurt (something like a nomadic camp) while you're there – it is one amazing experience.
The most popular destination in the country is Issyk-Kul, one of the ten largest lakes in the world, situated in the mountainous regions in the north. Also located in the north, near the Tian Shan Mountains is Ala Archa National Park. The lake and the national park are home to a dynamic ecosystem of flora and fauna, and are one of the few remaining true, untouched gems of the natural world.
MIDDLE EAST
11. Iran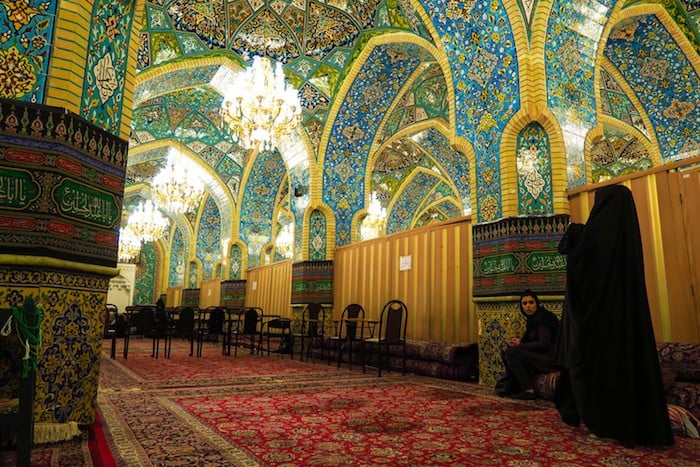 Right, let me just get it out of the way before we go on. If anyone is concerned about security in Iran, understand that a single letter separates Iran and Iraq but it makes a world of difference. In fact, as long as you stay away from the Iraqi, and the Afghan/Pakistan borders, Iran is generally a safe country to travel in. To fully experience the beauty of a country, we must never let misconceptions and ignorance prevent us from visiting a beautiful place. But alas, this is not a cultural politics article. I shall leave that for my actual assignments!
To say that Iran is a kaleidoscope of culture and heritage may be an understatement. Featuring some of the most beautifully designed mosques in the Islamic world, Iran is also home to some of the most exciting bazaars, unique relics and architecture from the past, great food, punctuated by aromatic spices and wonderful natural scenery.
Things not to miss include the Nature Bridge in Tehran, Iran's capital, the Golestan Palace, and of course, the bazaars! Of course, I can't claim to be an expert of Iranian travel at all. That honour must surely go to one of the editors of TripZilla, who vouches for the Iranian travel experience. For a deeper understanding of Iran, read her articles about why you should travel to Iran and also the fun things to do on your first visit. 
NORTH AMERICA
12. Newfoundland, Canada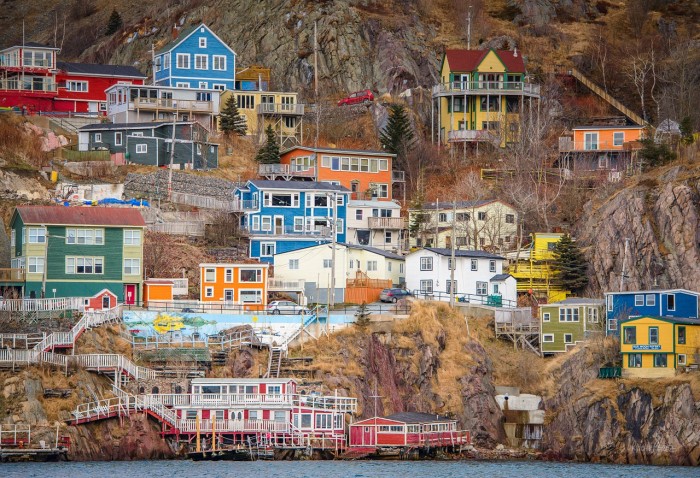 Right, first of all, I just want to point out that the full name of this city is Newfoundland and Labrador. I'm not kidding. There's a dog breed in the town's name! I don't know about you, but I'm already sold based on its name alone!
As you might have guessed from the picture, Newfoundland is another one of those havens for natural scenery and diverse wildlife. Newfoundland is all mesmerizing scenery, quaint villages, and fishing. Yes, it's a good place to fish, go boating/kayaking and to go see wildlife in their natural habitat. I'm told that you may even spot a polar bear or, when out at sea, humpback whales! Although I do believe that this depends on one's luck and fate.
If you're looking to party it up in 2017, one of the towns in Newfoundland, St. John's, is one of the oldest cities in North America and features some of the best nightlife in Canada, with numerous pubs lining the streets, and a great atmosphere for great fun. Now how do you like that, ay?
13. Mexico
Image credit: DrStockPhoto
How many times does one need to visit Mexico to fall in love with the place?……Juan. What? I tried, okay? Now put down those pitchforks! Also, I solemnly swear to not make any references to any wall as I write this entry.
In particular, I'd like to highlight two places in Mexico: Cancun and Puebla.
Cancun is…perhaps best described as the beach resort place of Mexico. Beautiful sandy beaches and luxurious resorts are the main attractions in Cancun. There's also an interactive aquarium and other marine life related places to visit, including one where you get to see dolphins! Okay, I sounded a little too excited there for some reason. For the adventurous, you may also take a day trip to the world-famous Chichen Itza, a UNESCO World Heritage Site.
Puebla, by all accounts, is relatively cheaper compared to Cancun. Puebla means village in Spanish and the town of Puebla (wait, what?) is where the Cinco de Mayo (5th of May) celebration originated. It celebrates the unlikely victory for the Mexican forces in 1862 against French invaders. Needless to say, the town is steeped in cultural and historical heritage and is home (literally) to some of Mexico's most famous and delicious cuisine!  
SOUTH AMERICA
14. Bolivia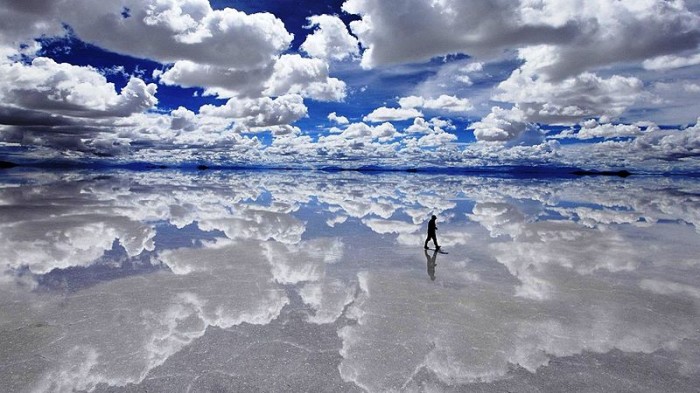 Image credit: Yellow531
When people go to South America, they usually visit places like Brazil or Argentina, not even once glancing at Bolivia. However, that may well be the reason behind Bolivia's untouched cultural heritage and natural beauty.
It is, of course, much cheaper compared to the more popular South American destinations, although some travellers may take some getting used to its high altitude and remote locations. The salt flats of Sayar de Uyuni are the largest that can be found on this planet. It stretches so far that on a good day, the entire sky is reflected on the salt flats, making for some of the most picturesque shots any photographer could ever take.
The capital of Bolivia, Sucre, is one of the most laid-back places in South America and the traditional culture of Bolivia is truly alive and kicking there. Combined with the relatively cheap prices, it is the perfect place to go on a cultural gastronomic adventure, meaning this is where you should get your fill of the best local delicacies the country has to offer!
CENTRAL AMERICA
15. Guatemala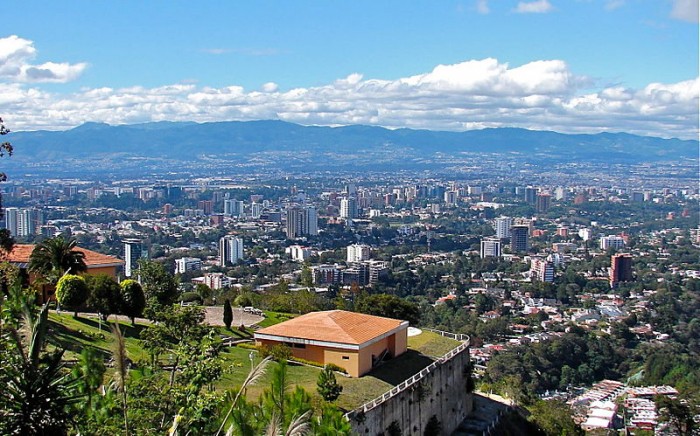 Image credit: Rigostar
We now move from South America to Central America. Guatemala is situated just south of the Mexican border and is another cheap travel destination on the continent. Accommodation, transport and food can be found at such low costs that it's entirely possible to spend a good day there without needing to spend in excess of US$30, all things considered. There is no shortage of amazing sights either.
A true adventure paradise, Guatemala is home to Mayan temples of Tikal, which are hidden within lush jungles in the north. The Lake of Atitlan is another breathtaking piece of scenery. And since there are many lush forests and jungles in the country, it is also a good place to visit river caves and get close (but not too close) to wildlife!
OCEANIA
16. Cairns, Australia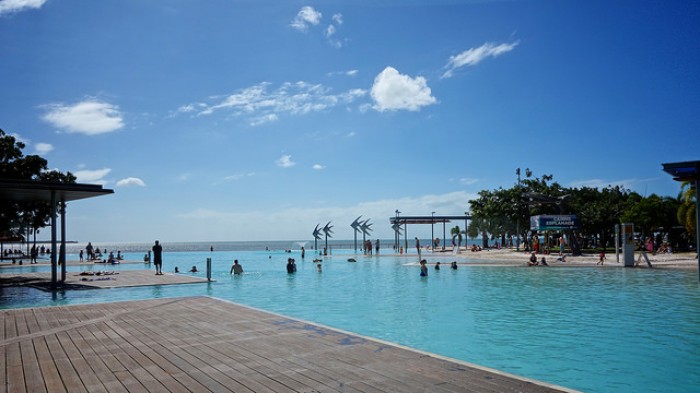 Image credit: Moshe Reuveni
More often than not, when someone visits Australia, the top three destinations we think of are probably Melbourne, Sydney, or Brisbane. It is unfortunate that we stop at three, because according to Australia's Tourism Department, Cairns is the 4th most popular destination in Australia!
Located in the far north of Queensland, Cairns is best known for its proximity to the Great Barrier Reef. Most of the touristy activities in Cairns centres around its location near the coast, with the Cairns Esplanade being one of the most popular places to chill and for memorable walks. It contains a lagoon and several awesome spots to kick back and unwind. You may also wish to visit the Cairns Botanical Gardens or some unique museums such as the Samurai Gallery (yes, it exists).
For a more local experience, why not join a tour to the Daintree Rainforest for an experience of the aboriginal culture of the place? There are many more attractions in Cairns but to just briefly mention them does not do them justice, so you'll just have to find out for yourself once you're there. And of course, since you're close to it anyway, go snorkelling at the Great Barrier Reef if you can!
17. The Marshall Islands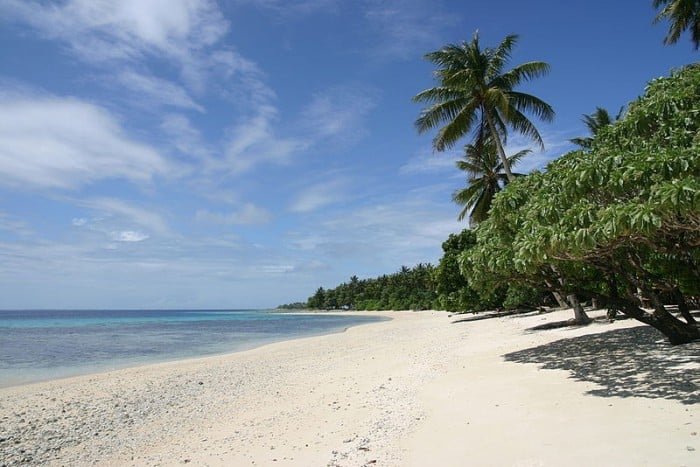 Image credit: Hendrik Scholz
I think that in some point of everyone's life, we've thought about just disappearing for awhile. To get away from it all, to go where no one recognises us, where no one can find us, far from civilisation…
Well, if at any point in 2017, you just feel like you need to get away from everything, even for a short while, then visit the Marshall Islands. The Marshall Islands is an independent country located in the Pacific Ocean, a little ways northeast of Australia. It is one of the top five least visited countries in the world.
As the name suggests, the Marshall Islands is a paradise of ocean, beach and sun. It's a perfect place for marine activities like diving and snorkelling and a true haven for a secluded getaway. I'm talking James Bond-esque private island privacy and seclusion here. The pristine beaches and almost total absence of large crowds make it the perfect place to just relax and be by yourself or for some private time with your partner or family.
Because not many people visit, the Marshall Islands is virtually pollution-free and it is also a wildlife haven, especially for marine life. In fact, the Marshall Islands government declared an area of almost 2 million square kilometres as a shark sanctuary, making it the largest of any in the world!
WRITER'S CHOICE (BONUS)
Wolf Mountain Sanctuary: Branches in the USA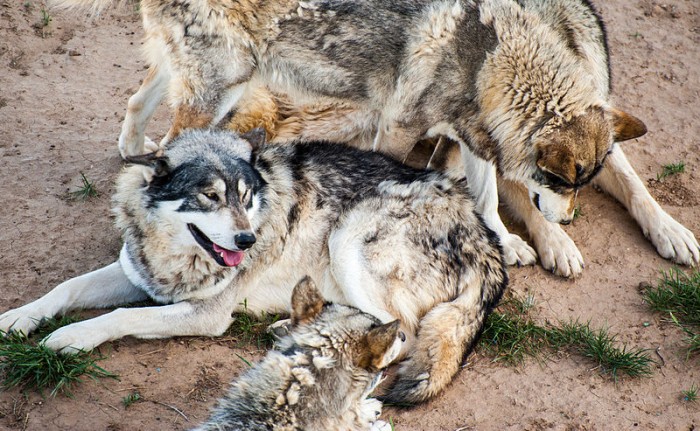 Image credit: Rochkind
Okay, so this is more personal opinion then professional but I think those who love to travel also have a deep respect for, among other things like local customs and cultural heritage, the balance of nature.
Obviously, not everyone reading this would feel the same way but for those who love animals, or more precisely, wolves, you would want to visit Wolf Mountain Sanctuary. It has several branches throughout the United States, including in California. It's an interactive, educational tour about wolf conservation and you get to touch and interact with wild wolves.
The wolves are used to human presence so it is highly unlikely that you would be in danger. You will also be accompanied at all times by a friendly guide. The reason I'm putting this on the list is because a few days ago, the IUCN (International Union for the Conservation of Nature) released a 'red list' for 2017 of over 80,000 species of flroa and fauna, among which a third face complete extinction within this very year.
And while wild wolves are not currently under the red list, they are considered a vulnerable species and the thought of never being able to meet a real wolf, ever, became all too real for me.
This entry on the list is essentially a reminder that while it's great to have a bucket list of travel destinations we can cross off at our own convenient timing, some things aren't afforded the luxury of waiting. And I think as a traveler, nothing would be more disappointing than to have something on your travel bucket list crossed out by default simply because it ran out of time.
And on that somewhat poetic note, that concludes the list of 17 (+1) underrated destinations to travel to in 2017! May this new year bring hope, health and joy to everyone and may your travels be as safe as they are memorable!