Iran was once an off-the-beaten-track destination reserved for adventurous travellers, but that has started to change recently with the lifting of its nuclear-related sanctions. As Iran widens its arms to tourists by easing visa rules, tourists are embracing back.
I am one of those tourists.
I first set foot in Iran in January 2016, uncertain of what to expect. Fast forward to today, and I can sincerely say that Iran has impacted me in a life-changing way. I officially have four Iranian visas on my passport – in the span of less than a year – and behind each visit are stories of discovery, life-lessons and new friendships.
While I can give you countless reasons why Iran should be your next travel destination, let me narrow it down to my top five!
1. Iran is not what many people would expect

Honestly, I am tired of this question: "Is Iran safe?"

Travellers who visit Iran do NOT harbour a death wish, nor are they planning to return home strapped with bombs. Yes, that is harsh, but the reality is that Iran faces a slew of misconceptions that I am more than happy to debunk.
No, wars are not raging in Iran at the moment. Iran is a peaceful country, safe even for solo female travellers like myself – as long as they pack some common sense and the usual precautions. While Iran is under an Islamic rule, you'd be surprised at what you see on the streets and what happens behind-the-scenes: fashion, concerts, plastic surgeries, parties, and even alcohol… not to mention sex and drugs, if you know where to look. I've met Iranian youths whose favourite TV shows include Friends, Game of Thrones and Prison Break. Women can drive and vote in Iran – in fact, many of the women I met in Iran are educated and open-minded. Also, this country is not all desert, and seasons, including winter, do exist in Iran! 
Surprised?
All in all, Iran has been greatly misunderstood. On the ground, it is a diverse and surprising country, which makes it such an exciting travel destination.
2. Iran is now more accessible than ever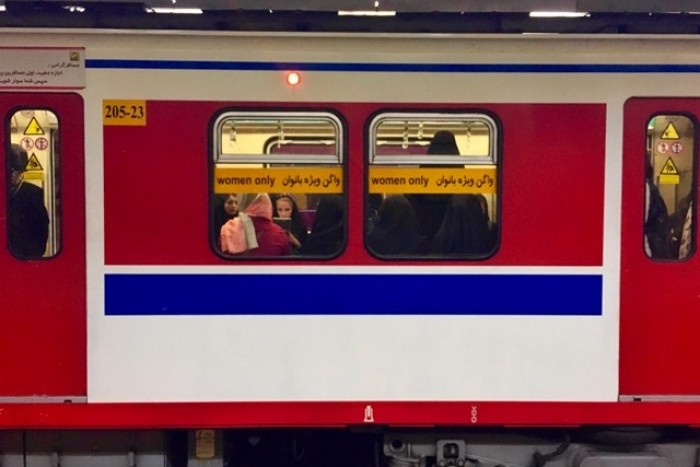 Women-only train carriage in Tehran
Currently, citizens of over 180 countries – including Singapore, my home – can obtain visa-on-arrival at the airport in Iran. Iran is becoming increasingly connected by international flights, with multiple airlines establishing or resuming flights to Iran this year. There are also the available pre-existing airlines that can bring you to Iran like Mahan Air, Pegasus and Turkish Airlines. From my side of the globe, travellers from Southeast Asia (particularly Thailand, Malaysia and Singapore) can easily fly to Iran now with connections by AirAsia and Thai Airways.
3. Iran is travel-friendly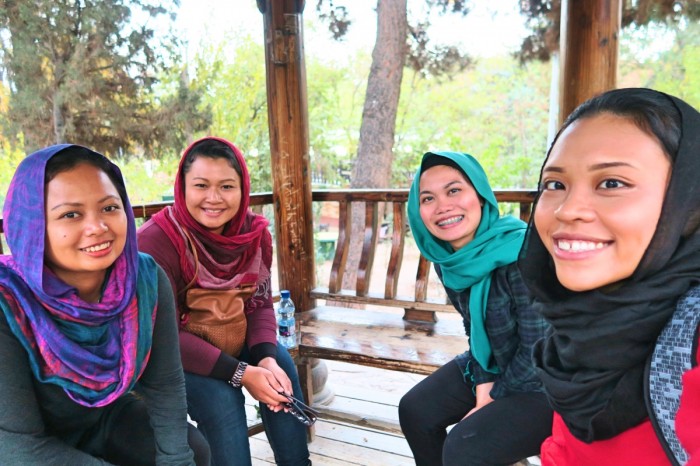 My travel buddies for my last Iran trip (from left: Yanie, Ida, Me, Nurmani)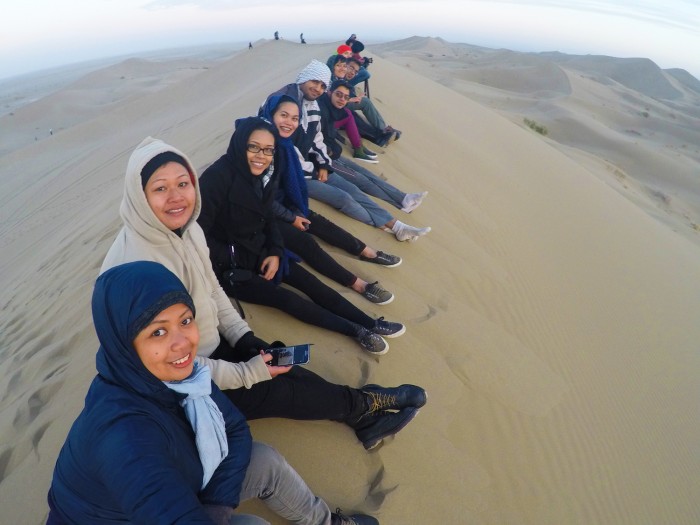 We went to the desert with some locals and other tourists from Indonesia and Poland
There could be a few challenges in planning your trip to Iran, mainly because it's not as easy to find/book accommodation, transport and other services in Iran compared to other countries. However, this stage is set to change in the coming months, as businesses start to go digital and the travel infrastructure improves. Also, with more travellers coming home from Iran, online travel-related information is increasing by dozens a day! To get you started, check out my Iran travel guide and list of Iran travel tips! Not only that – you can also join the See You in Iran Facebook group to be part of the community of locals and travellers sharing their stories!
As for the actual travelling around Iran itself, it can't be easier! Transport connections by air and land between major cities are frequent, and to get around the city centre, taxis are available. You can save all the tourist attractions you want to visit on your Google Maps and set off for a day of exploration. Most importantly, you'll find that locals are always more than happy to help you out, so simply ask when you need help!
4. Iran has plenty for travellers to discover
What can you find in Iran? Rich history, diverse landscapes, unique architecture, amazing food… the list goes on. Iran's colourful history has seen the rise and fall of different rulers and dynasties – each leaving behind its legacy of impressive mosques, palaces and bazaars with distinct architectural styles. On the landscape front, this country has it all, from snowy mountains and verdant forests to parched deserts and sandy beaches.
For this point, I shall simply share with you some of my favourite photos of Iran, taken by myself or my friend Nurmani (@nurmani.zee), who came along with me on my last Iran trip.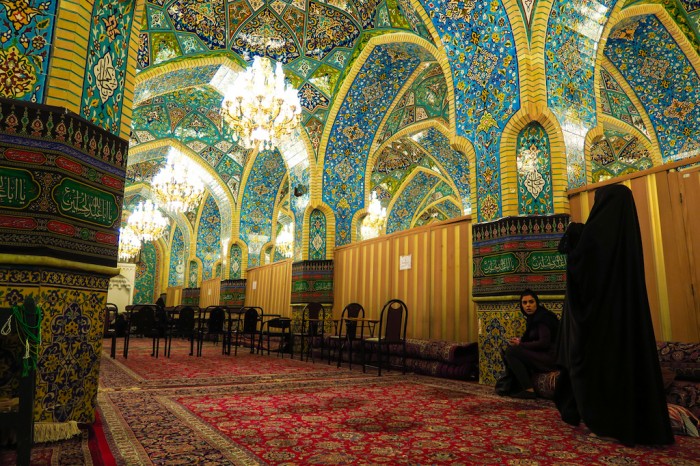 Shah Mosque in Tehran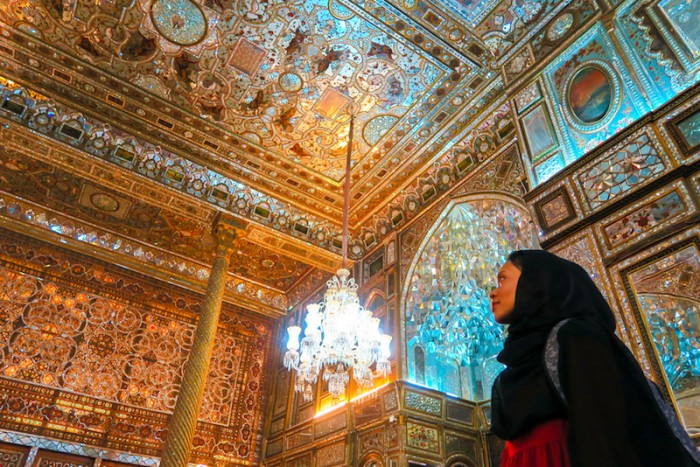 Wind chamber in Golestan Palace, Tehran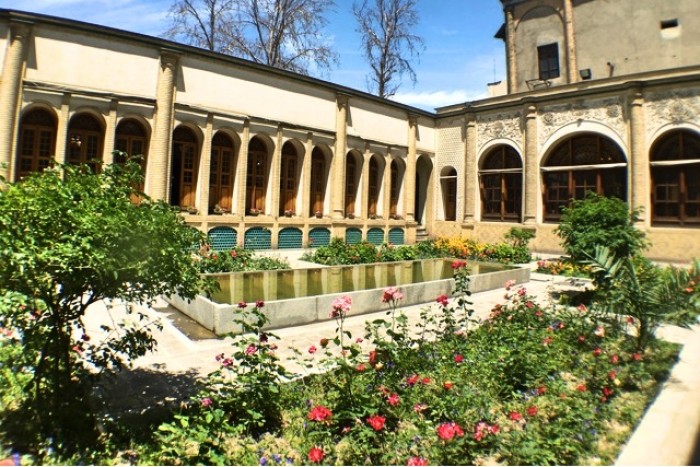 Negarestan Garden in Tehran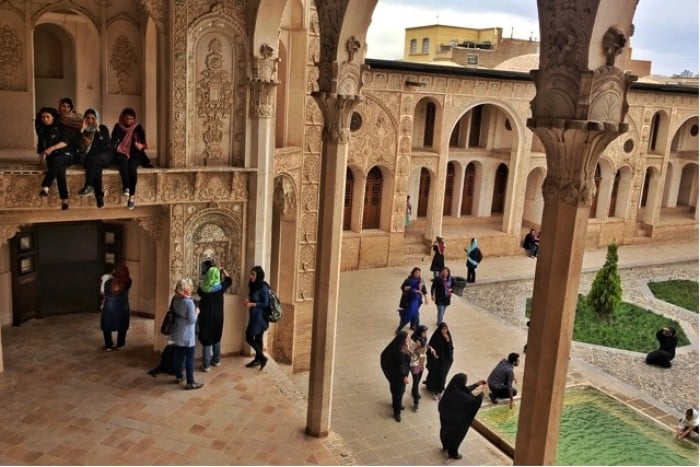 Tabatabaei House in Kashan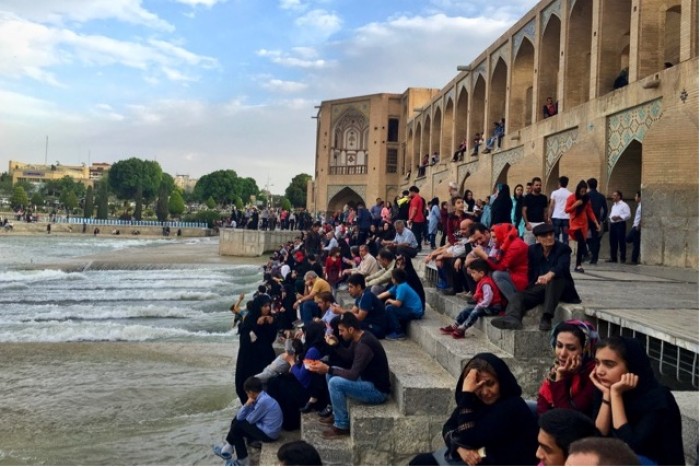 Khajoo Bridge in Isfahan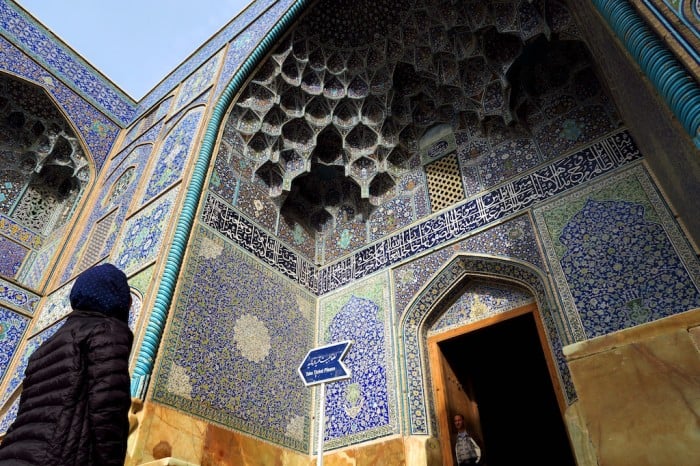 Shah Mosque in Isfahan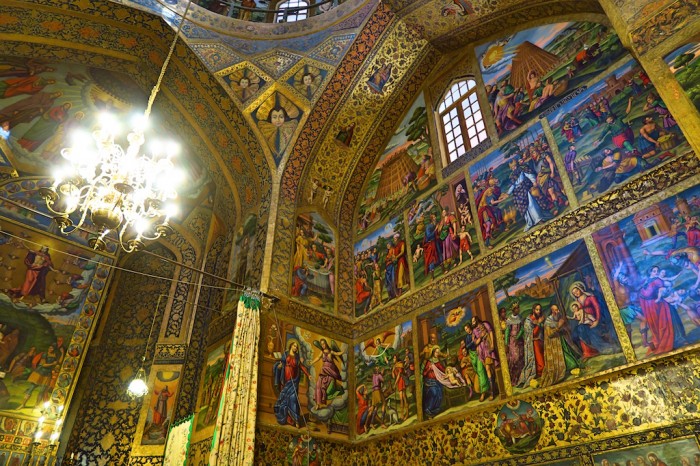 Vank Cathedral in the Armenian Quarter of Isfahan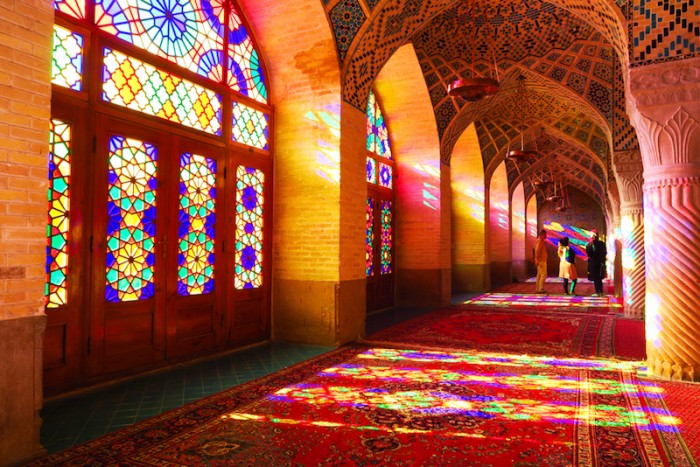 Nasir ol Molk Mosque (or Pink Mosque) in Shiraz
Spices in the Vakil Bazaar, Shiraz
Persepolis, the ceremonial capital of the Achaemenid Empire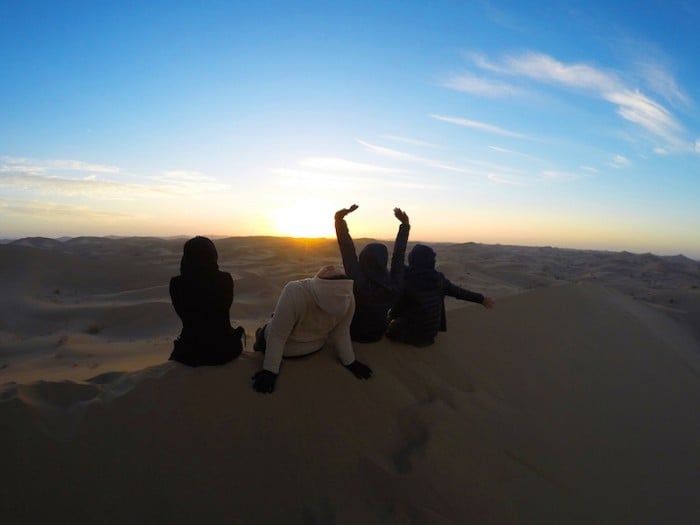 Sunrise in Varzaneh, the desert near Isfahan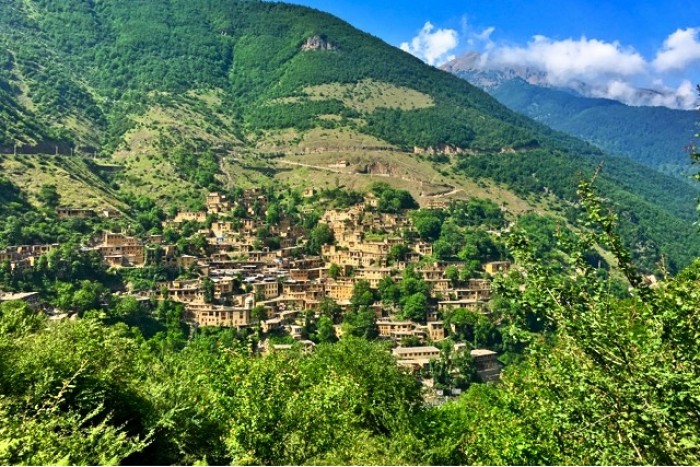 Masuleh, a picturesque ancient town near Rasht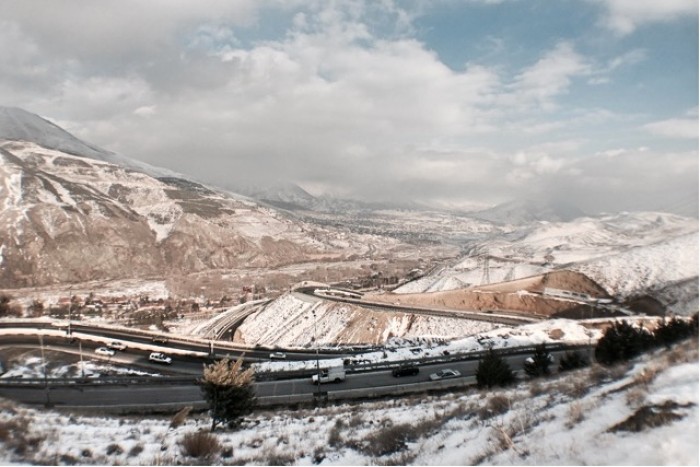 Snowy mountains just a short drive to the north of Tehran
5. Iran is home to the best people in the world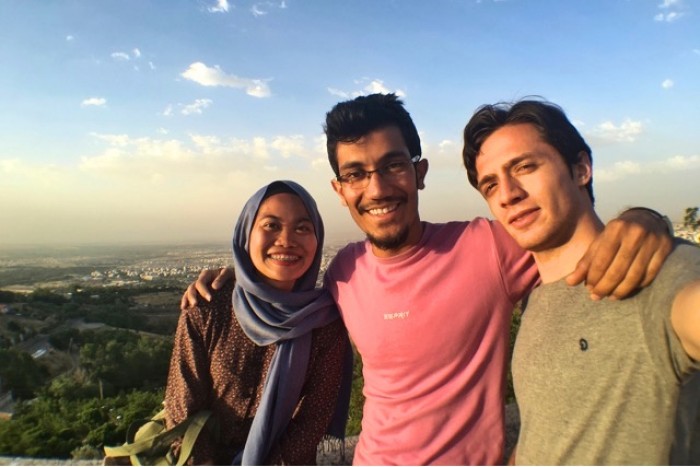 Me with Alireza (middle) and his friend Hosein (right). I stayed with Alireza and his family in Hamedan for four fabulous nights!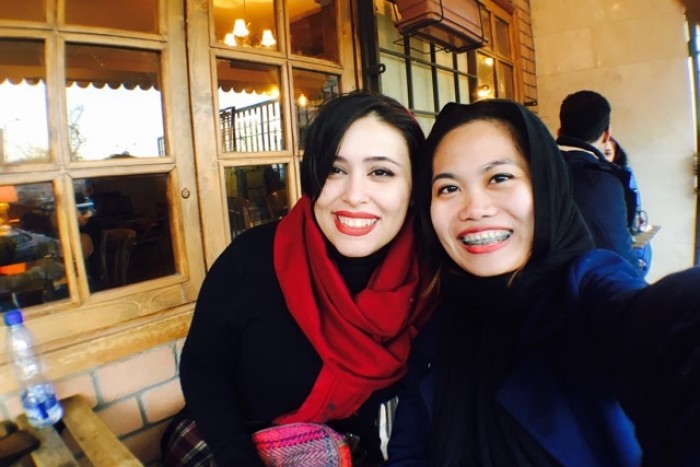 I met Mahsa for an evening in Shiraz, just chilling at a cafe with her friends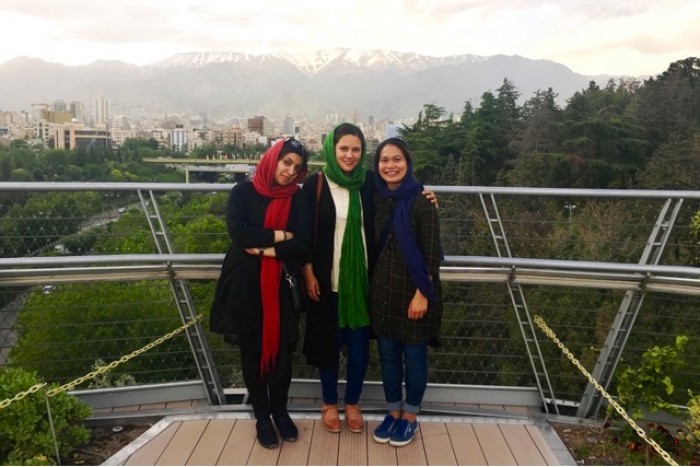 With my lovely host Maryam (in green scarf) and her friend Sahar (in red scarf) in Tehran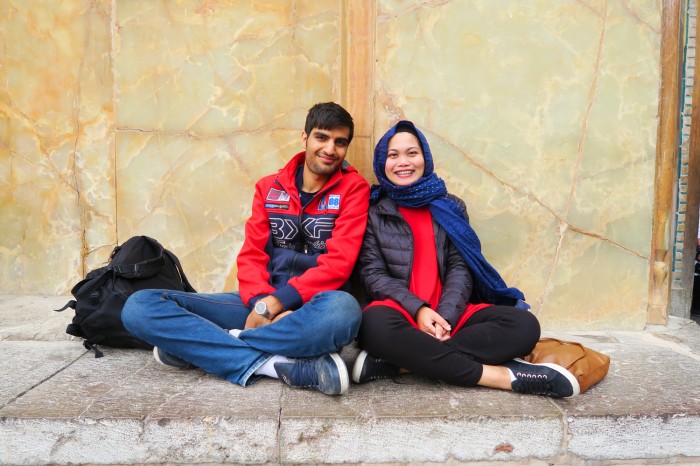 Ali, my special friend from Isfahan
Last on this list but probably the most important point of all, Iranians set the bar for kindness and hospitality! Nowhere else in the world have I felt so welcome and well taken care of. I've met plenty of strangers who went out of their way to help me, whether I was lost or looking for something. I've had locals come up to me to strike a conversation (especially if they speak English) or just to say hello. I've been brought around the city, invited to homes and introduced to the friends, partners and relatives of locals. I left Iran feeling all warm and fuzzy inside, armed with new friendships and unforgettable memories.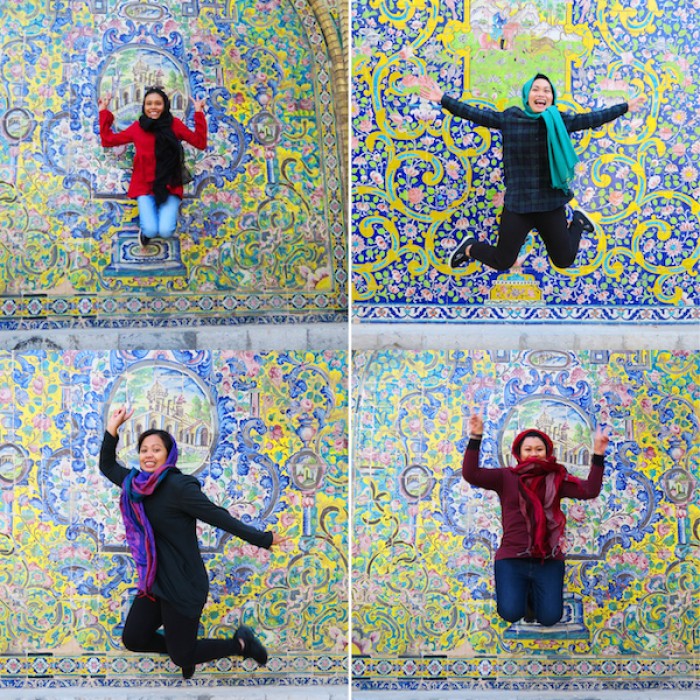 And that, my friends, sums up why Iran should be YOUR next travel destination. 
Follow me on Instagram (@dinamalyana) for more photos of Iran!