Have you ever wondered why it is easy to spot Europeans wearing or carrying some form of luxury item? Are they really all that rich? Aren't these supposed to be branded luxury items and thus ridiculously expensive?
Well, there's a perfectly good reason for that.
Europe is famed for its outlet villages, and millions of people flock to the various outlet areas every year to stock up on the latest bargain buys. If you're heading to the continent of stately castles and majestic cathedrals, why not stop by some of these places to see if you can't get a good bargain for yourself or your loved ones? It helps that the public transport and dedicated shuttle services make it so very easy to get there, even on your own!
1. Bicester Village, England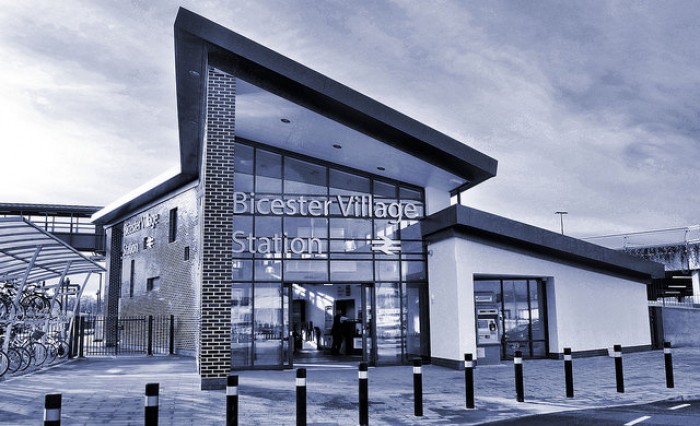 Image credit: R~P~M
Located just an hour away from central London, Bicester Village is nestled in the quaint old town of picturesque Oxfordshire. A day trip is enough for you to fulfil your shopaholic tendencies! Discounts here are up to 60% off, and they offer a huge range of designer brands, from the more well-known ones such as Ralph Lauren and Burberry to up-and-coming British designers.
Stroll down the 130-boutique long street under the gentle British sun. Stop by any one that catches your fancy. And when you're tired, rest your aching feet and satisfy your grumbling stomach in one of the street-side cafes and bistros around, before continuing on your quest for the best buys.
To get here, I recommend you take the overground trains from London Marylebone Station to Bicester Village Station, which leaves every hour or so. It'll take about 45 mins, and then you can follow the crowds or signages to the village.
Some brands to check out: Anya Hindmarch, Jack Wills, Timberland
2. La Vallée Village, France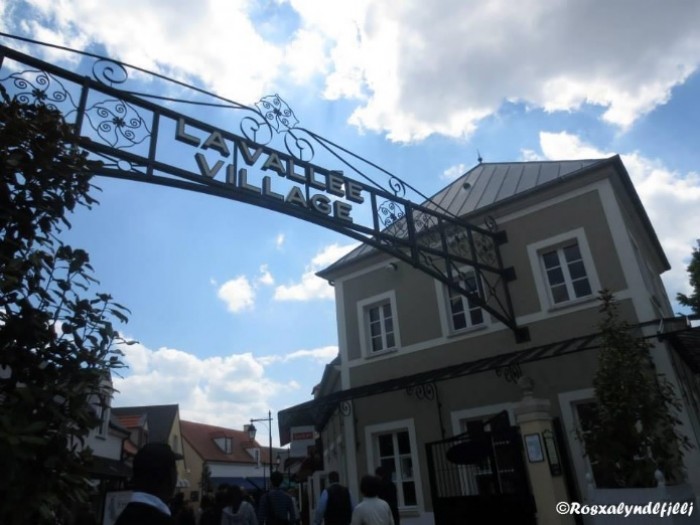 I must say Paris does know how to plan its attractions well. I mean, putting an outlet village just one RER stop away from Disneyland? Sneaky, you Parisians! But it's brilliant, cause guess who is handing over their credit cards at both places? (No, you do not get a free Céline bag for guessing right.)
Similar to Bicester Village, La Vallée Village is one of the Chic Outlet Shopping Villages, meaning that the concept is pretty much similar. Stepping into the shopping area makes you feel as though you've been transported into a picture-perfect village. Kind of like the Stepford wives, if you ask me. But the brand names, of course, differ. While Bicester Village features British designers, La Vallée Village has a slightly more French take.
In my humble opinion, the best time to hit these stores is during the summer sales in Europe. Not only are the items already heavily discounted during the lull season, they are even further reduced by up to 50% off the outlet prices during the sales seasons. I can attest to that; I'd never have been able to get a Zadig & Voltaire pouch at €27 (approx. SG$43) otherwise.
To get to this shopping haven, take the RER A train line to Val d'Europe, or the TGV to the Marne-la-Vallée-Chessy Parcs Disney® station.
Some brands to check out: Zadig & Voltaire, Superdry, Porsche Design
3. The Mall, Italy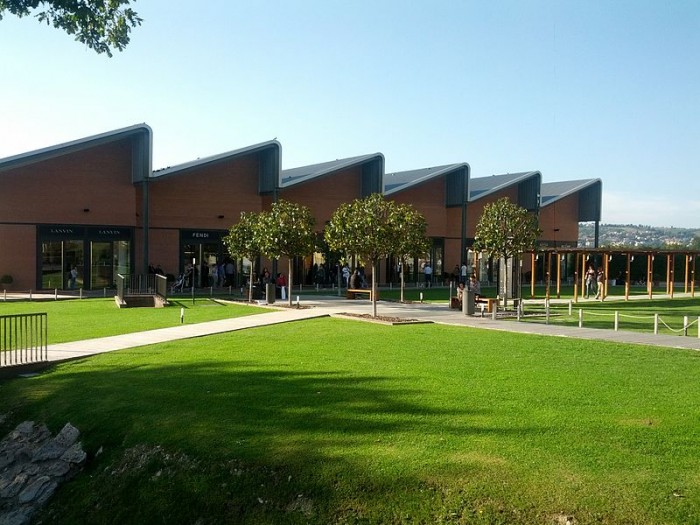 Image credit: Sailko
I can already smell the leather and gelato in the air with this one. Based in the fashionable Florence, it is one of the largest malls in Italy, and many big names may be found here—Balenciaga, Bottega Veneta, Versace, etc. Unfortunately, Prada isn't here, so you'll have to head to its dedicated outlet store on the outskirts. But, you can get the rest of that Italian wholesome goodness right here at The Mall.

Image credit: The Mall Florence
And hey, if you have some extra budget, why not have some vino and enjoy the Tuscan afternoon sun and panoramic views at the Gucci Caffè restaurant? The restaurant sits—you guessed it—at the top of the Gucci store, so you can pop up after you've waded through the sea of Gucci goods, and are ready for a breather. You get bragging rights too; who else can say they've had food from a Gucci restaurant? The restaurant offers a full menu as well, so never fear you might starve in the name of shopping!
Getting here is relatively easy; their shuttle service to and from Florence picks you up from a location of your choice in the city. Alternatively, the more adventurous can take a public bus service from the BUSITALIA/SITA bus station near Florence's central railway station.
Some brands to check out: Alexander McQueen, Bottega Veneta, Hogan
4. Foxtown Factory Stores, Switzerland

Image credit: Foxtown.com
If the shopping options in Italy are, oh, a little too mainstream for you, why not hop over the border and make your way to Switzerland?
Though the general consensus is that Switzerland is not easy on the pocket, the outlets here might just have you eating your words! One of its best features is that there is something for everyone here.
Fashion guru? You're definitely covered. Plus, it has that coveted Prada outlet, so what are you doing still here reading?!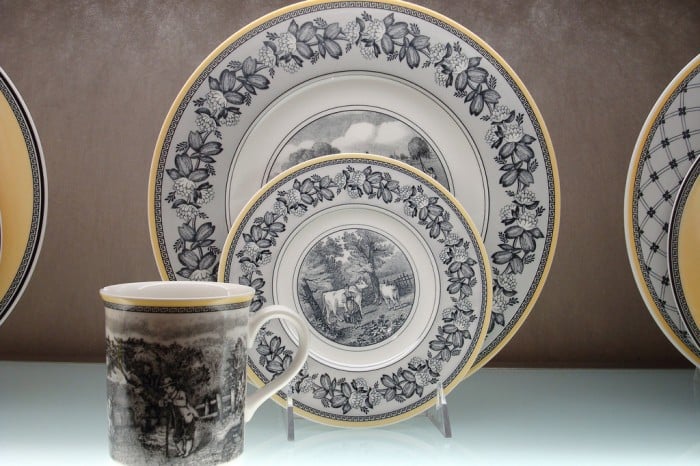 Image credit: Sean
A house-proud lady/gentleman? Haul that set of dinner service and cutlery you've been drooling over at Villeroy &Boch.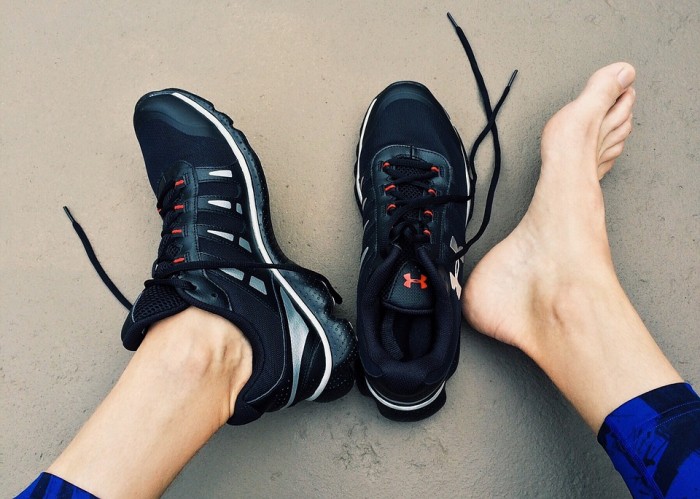 Image credit: Wokandapix
Sports buff? Get those shoes you've been hankering after at Adidas or Nike.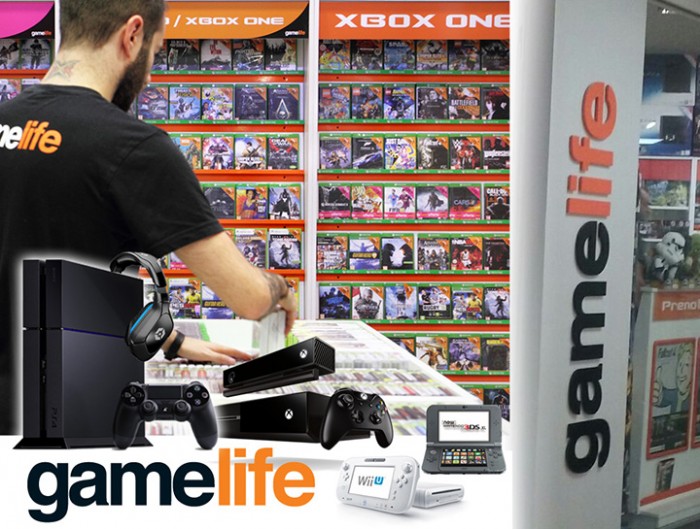 Image credit: Foxtown.com
Tech and/or game enthusiast? Geek out at Electronic Planet or at gamelife.
Located at the Swiss border, just 50km away from Milan, one can literally drive and get there in an hour or so. Do remember to have your passport with you though, if you're entering via other parts of Europe—Switzerland has its own border controls.
Some brands to check out: Prada, Gioielli&Co., Villeroy &Boch
5. Istanbul Cevahir, Turkey
Image credit: Christine und Hagen Graf
Now, I ain't sure about the shopping here, and some say Turkey isn't even part of Europe, but I'll go out on a limb and say that this looks like one of the most fun shopping malls to be in! Dude, the mall has an enclosed theme park!
One of the largest of its kind in the world, Istanbul Cevahir boasts a cool 200 stores, a cinema, a bowling hall, a roller coaster, and even an ice skating rink, amongst others. Talk about a one-stop place for entertainment and shopping. It even has a cinema dedicated to children, so all the screaming and shouting in the cinema is only going to come from either the screen or your mouth.
To get here, simply take the M2 metro line and get off at Mecidiyekὅy-Ṣiṣli station. There is a direct entrance from the subway exit.
Bonus: Specialty Outlets
I simply couldn't leave those of you who don't care much for fashion in the lurch, could I? So here I have a couple of wonderful recommendations for those who feel that the vessel is just as important as its contents when it comes to cooking and eating:
6. Le Creuset Outlet, France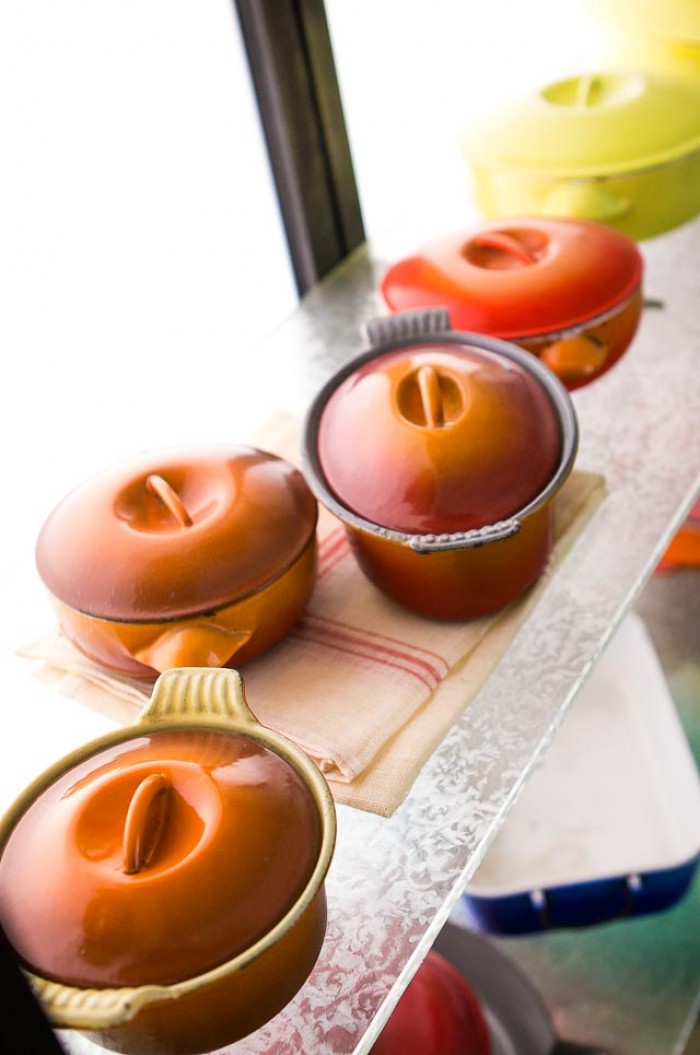 Image credit: David Lebovitz
Don't let its quaint, small farmhouse vibe trick you. This small store on the outskirts of Calais houses one of the most well-known cast iron cooking pots and pans. The brand is known for its bright, retro-coloured utensils which are definitely pretty enough to make you want to cook every day, if only so you can feel like a master chef in your own kitchen! Or to get enough bang for your buck.
And I don't know about you, but where I come from, the brand's prices are just about prohibitive. S$900 for a casserole pot? Goodness. BUT at this factory outlet, prices are up to 50% off, which makes the price a little easier to swallow. Throw some holidaymaking irrationality in and I just might close both eyes and take out that rectangle piece of plastic.
If you have your eye on a specific item, drop an email to [email protected] in advance, and the helpful staff will gladly help you check if that item is in stock and available at a discount!
7. Wedgwood & Royal Doulton Outlet, England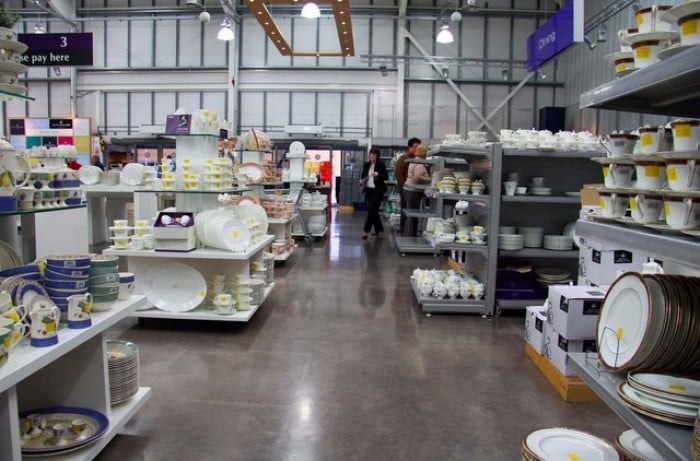 Image credit: Steve Daniels
How do you feel about drinking tea fit for a queen? Yes? Then it's time for you to hit up this outlet located at Stoke-on-Trent. Its founder, Josiah Wedgwood, was Potter to Her Majesty Queen Charlotte of England, and the pottery has since grown its list of royal clientele to include the Empress Catherine the Great of Russia, the Heads of State in the Vatican, the Kremlin, and the White House, besides the British monarchs.
Despite its illustrious history, its prices still remain relatively affordable, if you're looking for something to reward yourself with. Anyway, I digress. For fans of the pottery, you'll be glad to know that the outlet also slashes prices up to 50% off. Do note, however, that most of the items sold here are discontinued items, so you may have a hard time finding replacements, if heavens forbid, you happen to break one of the pieces. Maybe it's a good thing to put that kiasu spirit to good use and wrap them all up in tissue and newspaper before packing them in your hand luggage.
There we go, dear friends. Hit up some of these outlet shopping areas to pick up some of those European chic style pieces at marked-down prices! And if you've visited some other outlet shopping areas and have found great buys, do let me know! I'd love to find out all about your shopping spoils!