Looking for a quaint cafe to chill out in the Philippines? With so many cafes sprouting around the country, you will be caught in a tyranny of choice. No worries, I've handpicked ten cafes where you can hang out in solitude or in the company of friends. With great food and picturesque views, you'll certainly be coming back for more.
Also read: 10 Unique Themed Cafes in Metro Manila Worth Checking Out
1. Cafe in the Sky, Baguio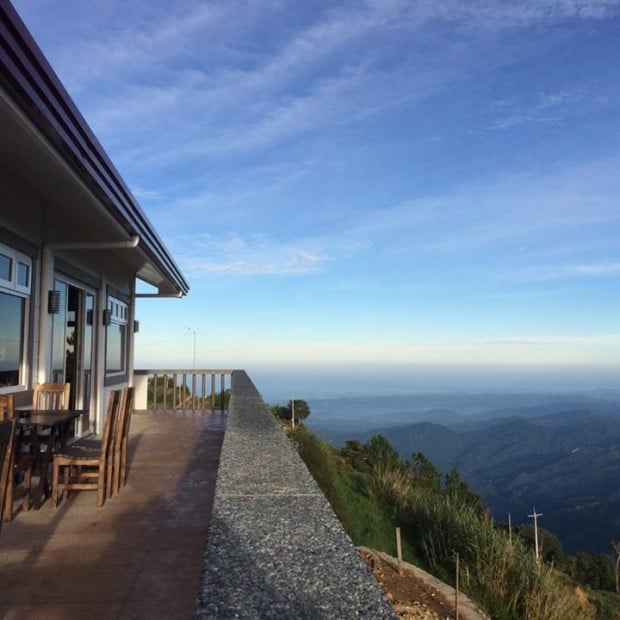 Image credit: Cafe in the Sky
Just a few kilometres away from the heart of Bagiuo City lies a cafe where heaven and earth meet. The cafe offers a very simple menu but with such breathtaking views, it's worth more than any spice you need to boost your appetite.
Address: Pob. Kabuyao, 2603 Baguio City
2. Secret Garden Resto & Cafe Co., Baguio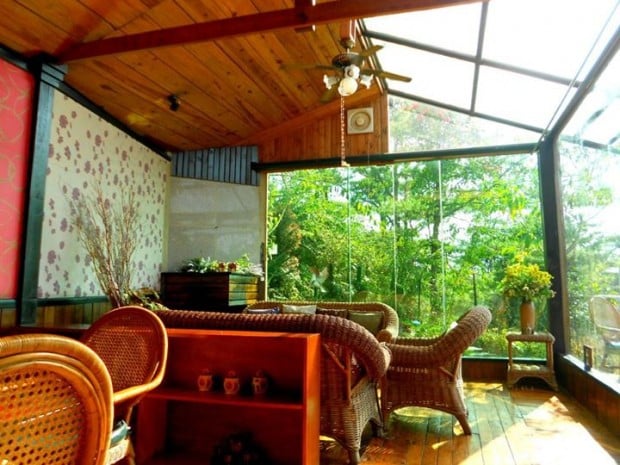 Image credit: Secret Garden Resto & Cafe Co.
Stressed? Here's a secret place to eat your stress away. Located in the South Drive Road between Baguio City and Mines View Park, the Secret Garden Resto & Cafe Co. serves house specialty brick-oven pizza, Italian pasta and some Filipino dishes in a charming garden setting. Hit up this cafe when you are enjoying a vacation in the summer capital of the Philippines.
Address: 34 Paterno Street, South Drive Road, Baguio City
3. Filibeans Coffee, Tagaytay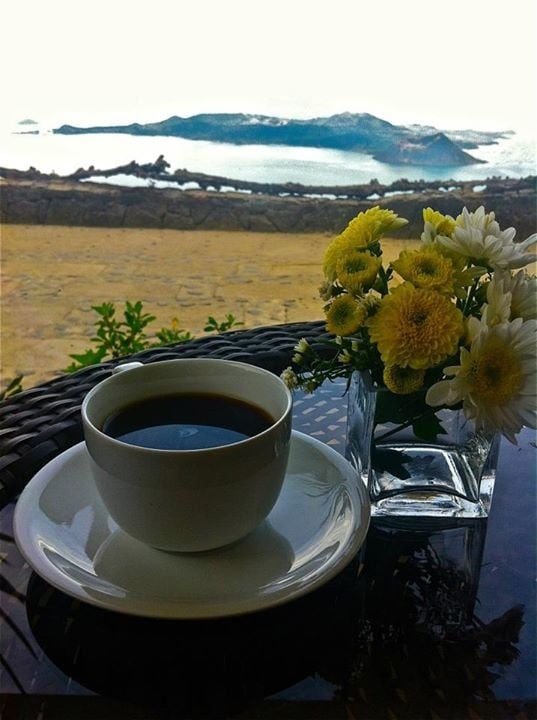 Image credit: Filibeans Coffee
Just two hours away from Manila, Filibeans Coffee is your ideal chill out place away from the busy metro. It is tucked at the back of Leslie's Restaurant in Tagaytay overlooking the Taal Volcano, one of the world's smallest active volcanoes. Aside from Taal's picture-perfect view, this cafe attracts coffee lovers because of its Kape Alamid (Civet Coffee) sold at ₱250 per cup.
Address: Silang Crossing West, Aguinaldo Highway, Tagaytay City
4. Starbucks Twin Lakes, Tagaytay
Image credit: Starbucks Philippines
Wait, did you just say Starbucks? Yes, this over-commercialised coffee shop can be found in most cities of the Philippines, but this one in Tagaytay is quite special. You can sip your favourite Starbucks drink in a quaint setting overlooking the majestic Taal Volcano. Dubbed as the most beautiful Starbucks Coffee branch in the Philippines, this cafe is definitely worth your bucks!
Address: Twin Lakes, Nasugbu Hwy, Tagaytay
5. Gaia Café & Crafts, Sagada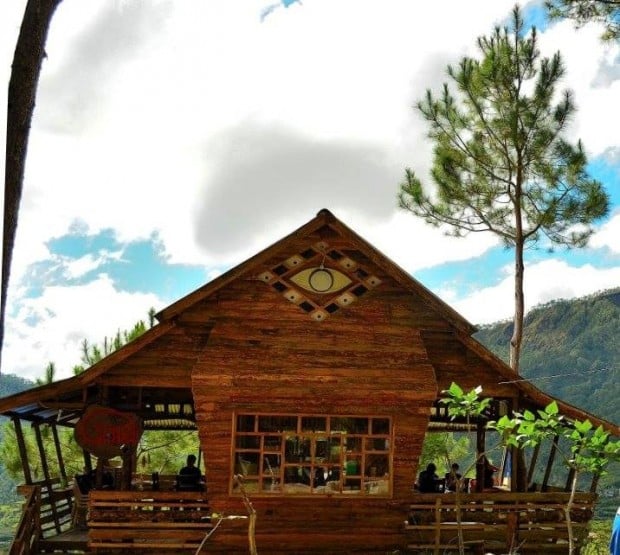 Image credit: Gaia Cafe and Crafts
After your long journey to Sagada, head to Gaia Cafe to rejuvenate your body with a warm cup of coffee and a serene view of Kapay-aw Rice Terraces. After being featured in the Filipino romantic comedy film "That Thing Called Tadhana", Gaia Café gained more popularity among Filipinos. If you're a fan of this romantic movie, you should not miss this cafe.
Address: Ambasing, 2619 Sagada
6. Cafe Lupe Hostel & Restaurant, Antipolo City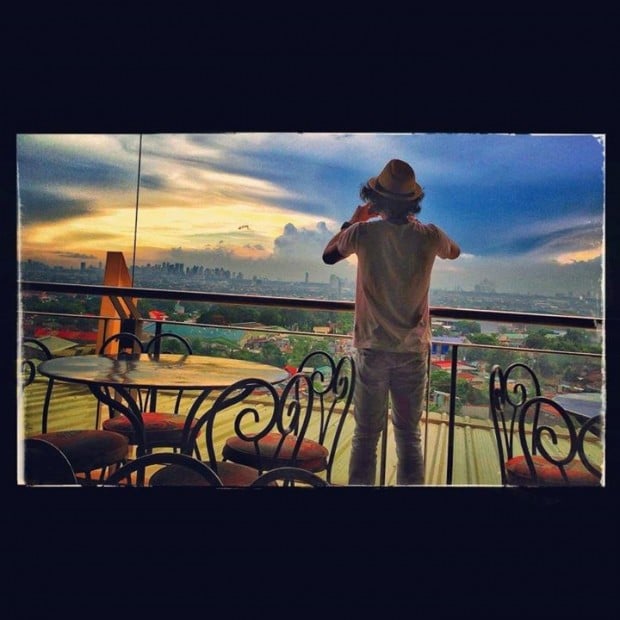 Image credit: Cafe Lupe Hostel & Restaurant – Antipolo
Bring your friends and loved ones for a night out at Cafe Lupe Hostel & Restaurant in Antipolo City. An hour drive from Manila, this cafe lets you enjoy great food in an outdoor lounge overlooking the Manila cityscape. At night, listen to songs played by a live band while munching on their best-selling nachos.
Address: Lot 2-C & 2-B Sumulong Highway Brgy. Mambugan, 1870 Antipolo
7. El Nido Boutique & Artcafe, El Nido, Palawan
Image credit: El Nido Boutique & Artcafe
After island hopping in El Nido, replenish your lost carbos at El Nido Boutique & Artcafe. Enjoy yummy Italian food and delightful desserts in a splendid beach setting. Their food serving is more than enough for one person so you might want to share with your friends to save on food costs.
Address: Sirena St., 5313 El Nido Bacuit, Palawan
Also read: El Nido Travel Guide: What You Need to Know Before Your Island Getaway
8. The Buzz Cafe, Alona Beach, Panglao, Bohol
Image credit: The Buzzz Cafè – Alona Beach
If you're a health-conscious beach bum, this cafe is perfect for you. Found right in front of Alona Beach in Panglao Island, Bohol, the Buzzz Cafe sells organic food and honey-based products direct from its bee farm. Squash muffins, vegetable lasagna and fruit ice cream are just some of the healthy treats you must try at this cafe.
Address: Alona Beach, Panglao 6340, Bohol
9. Triad Coffee Shop, Siquijor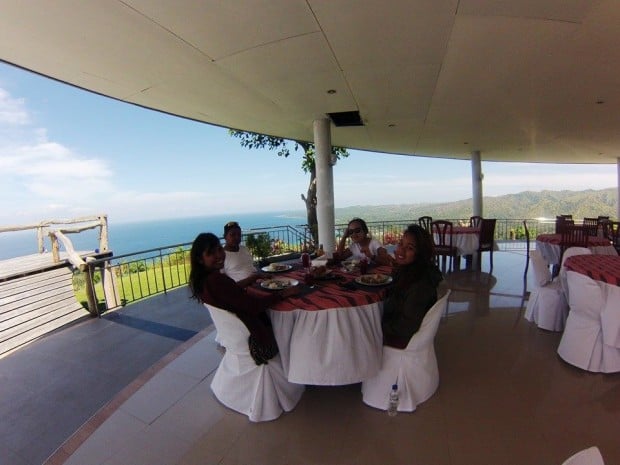 Image credit: Maria Gwen
If you want to catch the best sunset in Siquijor, head to Triad Coffee Shop. The road going there can be a bit of a challenge but the tasty food and the awe-inspiring views from above are all worth it. While enjoying the seascape at the cafe, you will be able to spot the islands of Negros, Bohol and Siquijor, thus the name "Triad".
Address: Siquijor Circumferential Rd, Larena, Siquijor
10. Dolce Cafe Cebu, Cebu City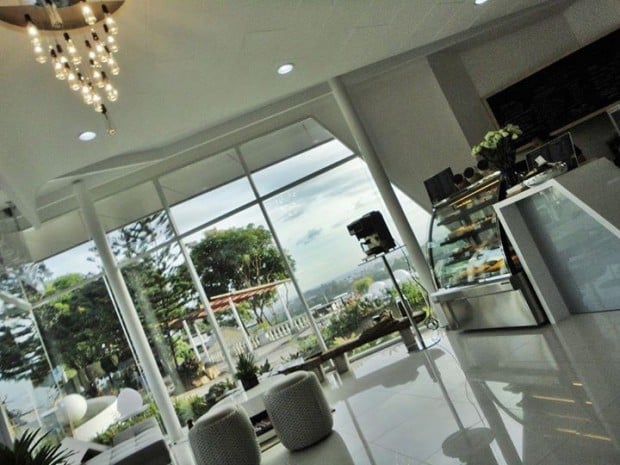 Image credit: Dolce Cafe Cebu
At first glance, you might be intimidated by the cafe's classy ambience but food and drinks here are actually affordable. Your ₱50 can go a long way at Dolce Cafe in Nivel Hills, Lahug, Cebu City. Sip a cup of coffee and munch on desserts and other pastries with prices that range from ₱50 to less than ₱200. Great value for money, stylish architecture and awe-inspiring location, what more can you ask for?
Address: Panorama Heights, Nivel Hills Veterans Drive, Cebu City, 6000 Cebu
Also read: 13 Unique Themed Cafes You Never Knew Existed in Metro Cebu
Any addition to this list? Drop your recommendations in the comment box below.