Mark your calendars, everybody, and grab a friend (or a few!), because on the 28th of May, the National Gallery of Singapore will be offering free tours for you and all your artsy buddies!
Also read:  Museums in Singapore You Didn't Know Exist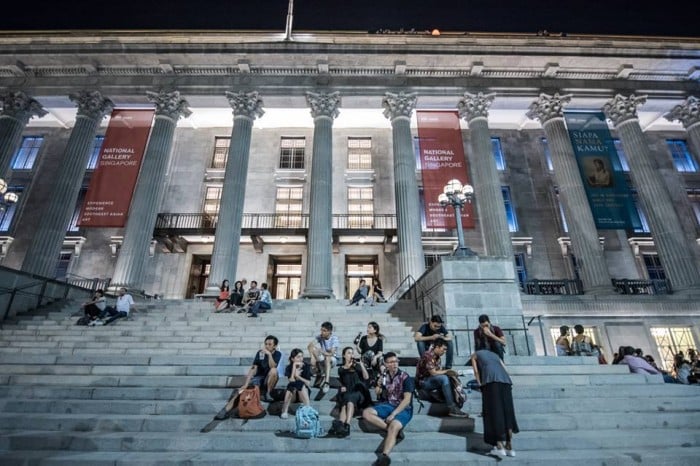 Image credit: National Gallery Singapore Facebook
That's right, free.
The Society of Tourist Guides (Singapore) has been offering these themed tours annually as part of the International Tourist Guides Day, so if you feel like doing something a little more different during the weekend, head on over to the National Gallery for a day of fun with their "Beneath the Golden Veil" tour. (Why "Beneath the Golden Veil", you may ask? Well, why not head on over on that day itself to find out for yourself!)
Image credit: National Gallery Singapore Facebook
After all, what better way to learn more about your own hometown, than through the different perspective of a tourist? So head on down next Saturday, 10AM to 4PM, especially if you haven't had a chance to pay a visit to this iconic gallery yet!
For more information, check out their Facebook page.
Also Read: Have a Sarong Party Glam Night in Singapore!