The NATAS Travel Fair is just around the corner! This weekend (17–19 Feb 2017), head down to Singapore Expo Halls 7 & 8 to get your latest scoop of some of the best deals, steals and promotions to fulfil all your travel plans. If vacationing in and around Asia is filling up your calendar this year, then we're your best bet for the hottest deals compiled from the leading tour agencies in the industry.
So sit back, relax and take your pick.
Also read: NATAS Travel Fair February 2017 – Latest Details
JAPAN
♦ Mt Fuji & Tokyo

 

♦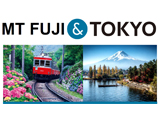 Offered By: H.I.S. International Travel (Booth 8H14)
Package Name:
Mt Fuji & Tokyo

Booking Period: Only during NATAS Fair (17–19 Feb),
Day tour bookings not included.
Departure Dates: February to September 2017
Price: From $858 after discount.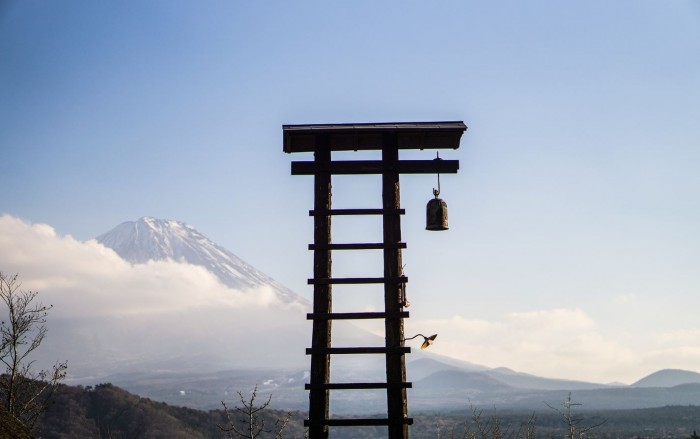 Deal Highlights:
✓ S$200 OFF per couple
✓ FREE Japanese Omiyage
✓ Sure win lucky dip
Always wanted to travel in the security of a tour group, but still have the freedom to explore places of your own whim and fancy? Then this Mt. Fuji & Tokyo tour is the one for you. Not everything about Tokyo bustles – explore its quiet countryside surrounding the towering Mt. Fuji with a Hakone Tozan Railway ride and gentle cruises along Kawaguchiko and Ashi lakes. You can switch it up to holiday at your own pace with "Explorer Package" that also features a night in a soothing Hakone Onsen or opt for the "Panorama Package" which brings you to obscure vantage points for an even closer view of the majestic Mt. Fuji. Tour with a flexibility like never before with this package.
♦ 

Osaka/ Tokyo/ Fukuoka 1-For-1

 ♦


Deal Highlights:
✓ 8-day Yokoso wifi Sim card per room
✓ Flights in the comfort of Japan Airlines
Japan remains everyone's perennial holiday fan-favourite. With so many amazing cities each boasting their own rich culture, history and a fair share of attractions, you can never tire of exploring the Land of the Rising Sun. So why not jump aboard the hype train for your own visit to Japan this year? With JTB, you're almost spoilt for choice. Whether it's the weathered temples and sunny beaches of Kyushu Island's Fukuoka, frenzied shopping at Osaka's Dōtonbori shopping district, or the vibrant and cosmopolitan Tokyo capital that grows each day, JTB has your back.
♦ 8D The Beauty of Golden Route ♦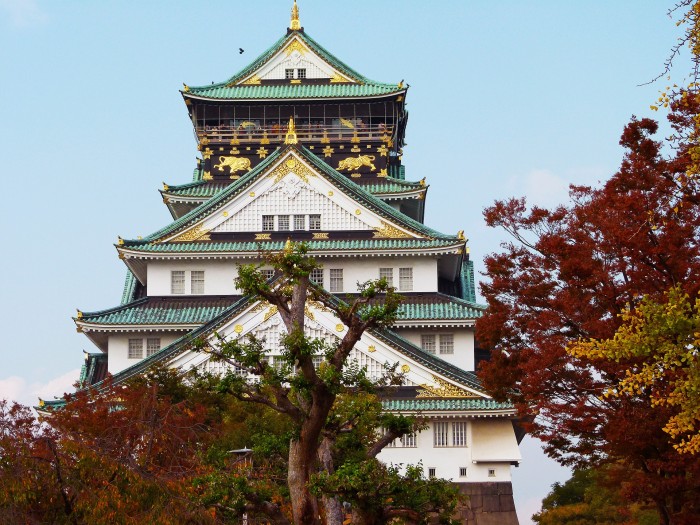 Deal Highlights:
✓ Family discount (2 Adults + 2 Children)
✓ Second pax from $888
Here's your chance to take in nothing but the best Japan has to offer. This is a wonderfully diverse package promising an array of activities for everyone in the family; that perfect family vacation you're craving for awaits! Skip the hassle of planning which attractions to visit because CTC Travel has you covered. Scream through heart-stopping rides at Disneyland or Disney Sea, comb Shinjuku's fashionable shopping streets and enjoy panoramic Mt. Fuji photo-stops before transiting onto Kyoto for a roam around its serene Lake Biwa and many celebrated temples like Kiyomizudera. Round off your trip in Osaka at some of its most iconic sites like the ancient Osaka Castle and try out unique culinary experiences like making your own flavourful Osaka takoyaki. With activities for every age group, this is the trip that will ensure the whole family brings home memories to treasure.
♦ 
1D Mt. Fuji & Kawaguchiko
♦

Offered By: Wendy Tour
Package Name:
1 Day Mt. Fuji & Kawaguchiko
Booking Period: February 2017
Departure Dates: March to September 2017
Price From: $198
Image credit: Guilhem Vellut
Deal Highlights:
✓ Book before 28 Feb and save up to 30%
✓ ¥1000 shopping voucher
✓ Chance to dress for a snow country-style photoshoot
If you've admired Mt. Fuji from only static computer screens, there's no way you can travel to Japan only to return home without capturing the most Instagram-worthy shots of its tallest and most majestic mountain. With Wendy Tours, you'd not only see the experts' choice of the best Fuji photo-stops but also explore its surrounding Lake Kawaguchiko…all in a day on a cute little Retro Bus! So if you're in Tokyo and the city is a 'been there, done that', why not detour down to the lake with splendidly blossoming flowers and the pristine views of Mt. Fuji in the backdrop? 
KOREA
♦ 6 Night Busan Firework Festival

 

♦

Offered By: Albatross World Travel & Tours (Booth 8H18)
Package Name:
6 Night Busan Firework Festival
Departure Dates: 19 & 20 October 2017
Price From: $1599 (Twin Sharing)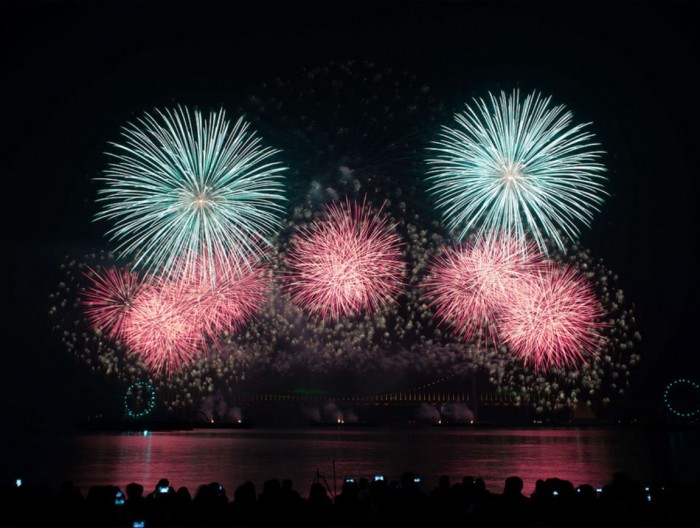 Image credit: Tae Wook Kim
Deal Highlights:
✓ $300 OFF original booking price
✓ Fly with Asiana Airlines
This is the year to explore Korea outside of Seoul! And what better place to do that than the hidden gem down south: the beautiful port city of Busan. Fly in comfort to Incheon before taking the high-speed KTX to Busan to experience all the best highlights that the city has to offer – from sloshing down the fresh local seafood at Jagalchi Market to seeing what all the hype is about at the Busan International Film Festival Square. The game changer, though, is the Busan Fireworks Festival! This popular event draws staggering crowds each year and with Albatross World, you'll get the unique chance to view this technicolour light show extravaganza. But wait, there's more! Cruise through attractions like Jeonju Hanok Village all the way back to Seoul before capping off your trip with SHOPPING at havens like Myeongdong and Dongdaemun Market. With the K-drama/ K-pop wave hitting full force, it's about time you let yourself be swept by all things Korea as well.
SOUTHEAST ASIA
♦ 2D1N in Angsana Bintan ♦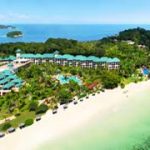 Offered By: Jetabout Holidays (Booth 8H10)
Package Name:
2D1N Angsana Bintan Travel Fair Special

Booking Period: Now till 25 Feb 2017
Departure Dates: Now till June 2017 (Weekday stay only)
Price From: $175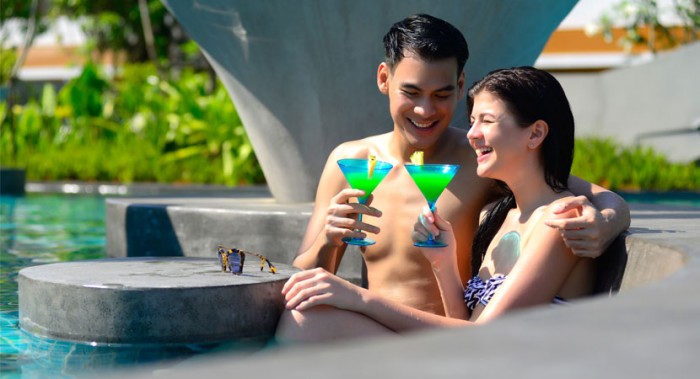 Image credit: Angsana
Deal Highlights:
✓ Return ferry tickets with all taxes included
✓ Complimentary land transfers
✓ Daily buffet breakfast
✓ FREE 1hr full Spa Treatment for 2 pax
✓ FREE round of 18-hole game (incl. green fees) for 2 pax
Work can get pretty hectic so it's good to take a chill pill and wind down sometimes. The best way to do that? Pamper yourself with a quick beach getaway. Dig your feet into the soft, warm sand as you soak in some much-needed vitamin D while suntanning. As for your kids, leave them behind to relax in the spacious 'Island Chill' room. Jetabout Holidays brings luxury to you with Angsana Bintan. This nearby beachfront resort paradise also boasts attractive one-time offers for a soothing spa treatment and a friendly game of golf – perfect ways to relax those tense muscles and recharge. We'd say it's definitely time to head to Bintan.

OTHER DEALS
You may find some of these deals outside of NATAS 2017, but sharing is caring for all things travel-related, so here are some deals we thought were too tough to pass up. You're welcome!
♦ 4D3N Bangkok Stay ♦

Deal Highlights:
✓ Return flights in the comfort of SIA
✓ Half-day city tour included
Each year, people flock to colourful Bangkok, paying visits to the many sacred temples, hitching rides in bumbling tuk-tuks, cruising on longtail boats through floating markets and soaking in the infectious atmosphere of the busy food and shopping markets. After a tiring day of exploration, a peaceful rest is important to prepare for another exciting day ahead. Baba Travel gives you just that with a stay at the acclaimed Grand Alpine Hotel! There's even a comprehensive city tour to put the icing on the cake. If Bangkok is your go-to destination for a short getaway, don't gloss over this package! Grab a travel buddy because a minimum of 2 pax is required!
♦ 8D Enchanting Taiwan ♦

Offered By: Nam Ho Travel
Package Name:
8D Enchanting Taiwan

Departure Dates: February to June 2017
Price From: $888 (after 36 % OFF)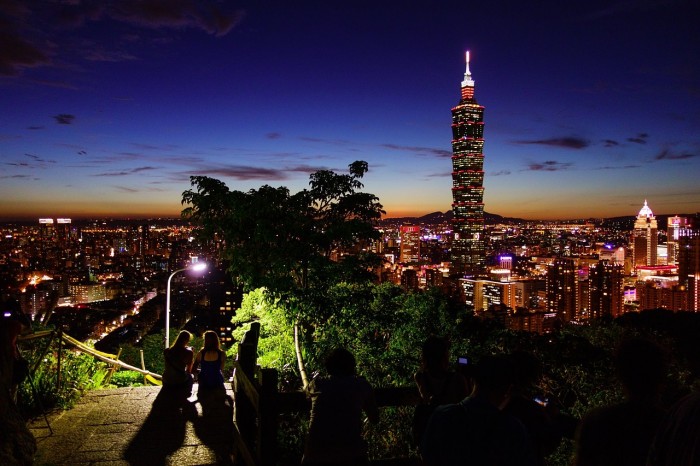 Deal Highlights:
✓ 1 Day Free & Easy at Taipei
✓ 1-night stay at Leofoo Resort
Scratching your head for places to take your family to? Look no further than Taiwan. This mouth-watering package with Nam Ho Travel takes you on an 8D7N trip to Taiwan. Jostle through crowds to try tantalising chicken cutlets or buy unique handicrafts at Shilin Night Market and move onto Taichung to make a wish while releasing lanterns at Jingtong Station…hopefully they'll come true! The package will also take you through the pleasant flowery aromas of Alishan National Forest and Long Yun Leisure Farm, and even all the way to Feeling 18 Degrees Chocolate Factory for a sweet treat. They've even squeezed in a fun-filled day at Leofoo Village Theme Park! All this from just $888 – certainly worth it.
CRUISE DEALS
Sail the Seven Seas: Conventional travel can get pretty hum drum at times, so if you're looking to switch it up to a cruise aboard a first-class ship for some world-class entertainment, then here are some deals for you.
♦ Princess Cruises ♦

Offered By:
Princess Cruises

Departure Dates: 13 Feb – 31 Mar 2017
Price: From $349 per guest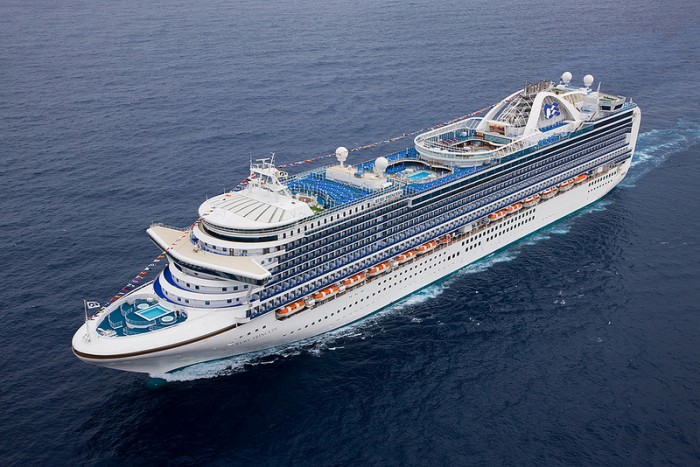 Image credit: Roderick Eime
Deal Highlights:
✓ Free gratuities for the first two guests
✓ 3rd & 4th guests cruise from $199
New year, new me right? Travel isn't always by your typical plane; it can always be on board a ship! You get the best of both worlds travelling to your favourite destinations and being properly entertained whilst transiting between them. Your in-flight entertainment system loses hands down. Sail on Princess Cruises' Sapphire Princess with some of their best deals. Ship yourself from Singapore to various regional port of calls like Penang, KL, Bangkok, Ho Chi Minh and more. We've narrowed down the best of the lot:
Voyage in style through chic rooms with unblocked ocean views and indulge in many of the ship's activities. Armed with a plethora of gourmet dining, grandiose art galleries, sports facilities, a fully functional casino, kids activities…the list goes on (trust us, it's really, really long), there's more than enough for you and your family to make sure your cruise won't be forgotten for a long time.
So there you have it, after pouring through tons of pretty amazing travel deals, these are our pick of the lot! Also, check out the available travel deals for Europe and beyond on NATAS!
Caught the NATAS fever yet? You ought to have! See you this weekend at the Singapore Expo!