Nowadays, it has become fairly simple to plan a holiday without ever leaving the comfort of your own home. Be it travelling alone or with friends – just decide on a date and destination, and you're pretty much set. 
The initial stages of planning a holiday are, without a doubt, one of the most exciting aspects of travel. From deciding on the best time for a vacation, up to purchasing the desired flight tickets, all these little processes signal the anticipated arrival of an awesome getaway.  And yet, things aren't always as simple as they seem.
After the euphoria of deciding on a destination, comes the part of travel planning that most people secretly wish they don't have to deal with: the nitty gritty details of the trip. Whether it be hotel bookings, attraction tickets, or simply purchasing the right WiFi option, trip preparation can be quite a hassle. What's even more frustrating is the fact that sometimes, these minor details can make or break your entire trip. 
And so, in order to avoid that, most travellers would often sit in front of a laptop with a multitude of different tabs open; painstakingly comparing each deal, offer, and package before finally making a decision. Does that sound familiar to you? However, thanks to this awesome new travel app, you can now say goodbye to that troublesome habit and focus on what truly matters: going on an enjoyable holiday!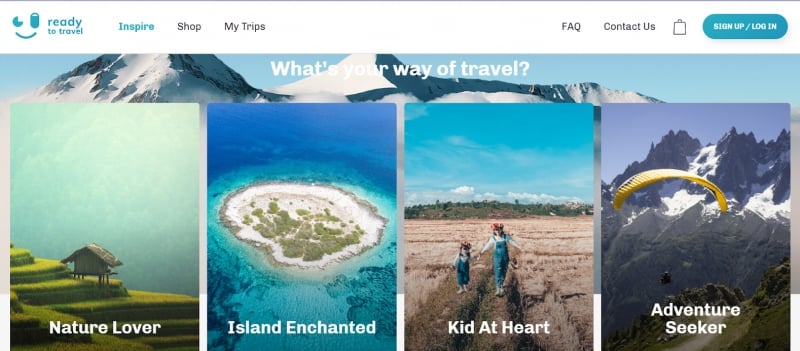 With the Ready To Travel app, you can easily navigate and sort through relevant travel information and services relating to your journey, allowing you to manage every little detail of your trip in the palm of your hand. That way, every journey can be a spontaneous getaway filled with adventures! 
Not convinced? Here are seven reasons why you'll fall in love with Ready To Travel!

Need data overseas? Choose Ready To Travel's Pocket WiFi and enjoy a 30% discount when you use this promo code: HOLIDAY.  Download Ready To Travel now and sweeten that upcoming holiday!

Pre-Planning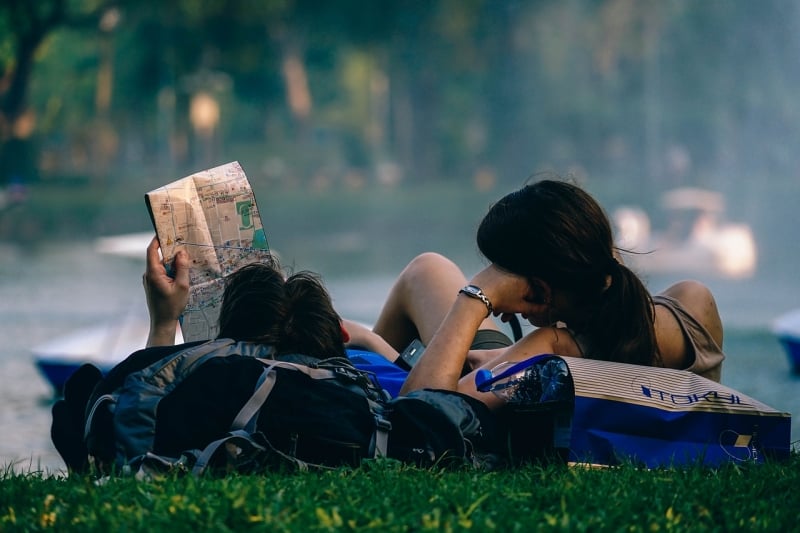 One of the greatest joys of travel is the thrill of exploring a whole new destination, either by yourself or with your travel buddies. While travelling with your closest friends may seem like a dream come true, some travellers tend to avoid it for one simple reason. 
It's undeniable that everyone has their own personal preferences when it comes to travelling, such as things to do and places to visit. Given the limited amount of time spent in any given destination, coming up with an itinerary that suits everyone is a complicated task.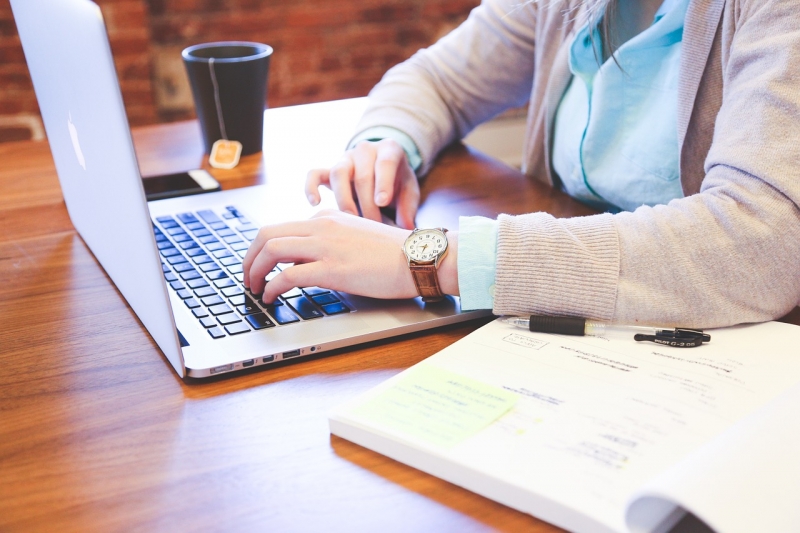 One potential way travellers try to plan their group itineraries better is by using Google Docs. After all, one of the major advantages of Google Docs is that it allows multiple users to edit the document at the same time. That way, travellers can simultaneously work on an itinerary with their travel buddies. 
The hassle, however, lies in the need to constantly switch between tabs and windows to transfer information to the document, which can be a little confusing. And since everyone is likely doing the same thing, over time, the document could become overly-laden with information and disorienting. This could lead to certain details being neglected.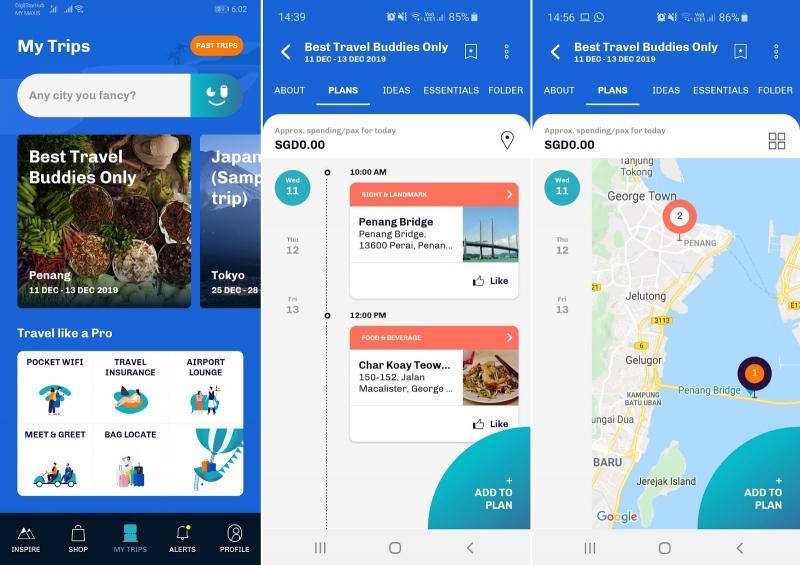 Thankfully, Ready To Travel's efficient travel planning interface allows you to plan a group itinerary without breaking a sweat! To start, simply follow the instructions on the app and you'll seamlessly be guided into the initial planning stage of your trip. 
The app will display basic information about your chosen destination at a glance, such as weather forecasts and time zone differences. It will also compile a list of local attractions and experiences (including food recommendations) for you, allowing you to easily establish a rough draft of your travel plans just like that! Next, come the details. 
Ready To Travel takes the best aspect of Google Docs (being able to collaborate in real time) and streamlines it. Not only will you be able to fine tune your itinerary with your travel buddies, you can also easily add notes and suggestions from the app to your itinerary without needing to switch between countless number of tabs. 
Another useful feature that Ready To Travel has is its ability to track and update your budget forecast based on your itinerary. As you and your travel buddies edit your travel plans, the app instinctively calculates your projected spending, helping you to keep track of your budget and expenses, even before you leave on your trip! 
And to top it all off, the app's simple but stylish interface design makes it easy to navigate. This ensures that your notes and plans are displayed in an organised fashion, helping you and your travel buddies make more tangible plans without getting lost in the details.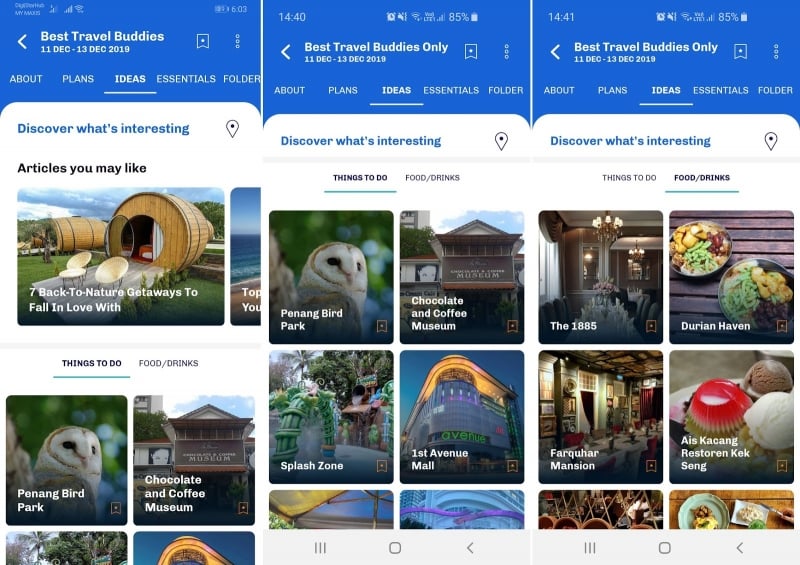 Some travellers go on a vacation with a clear plan in mind. Others travel on a whim and seek inspiration from the web or from other travellers. 
Reading up on others' travel experiences is a good way to help shape your travel plans. Not only will you have a better understanding of the place you're visiting, you'll also be able to find out about some of the activities and sights you can expect there.
If you're having trouble settling on an itinerary, don't worry! Ready To Travel is here to help. As mentioned earlier, the app will periodically suggest attractions and activities based on your travel destination. However, it can also take it a step further by recommending some travel articles that offer travel tips and highlight your destination's trendiest and most popular attractions!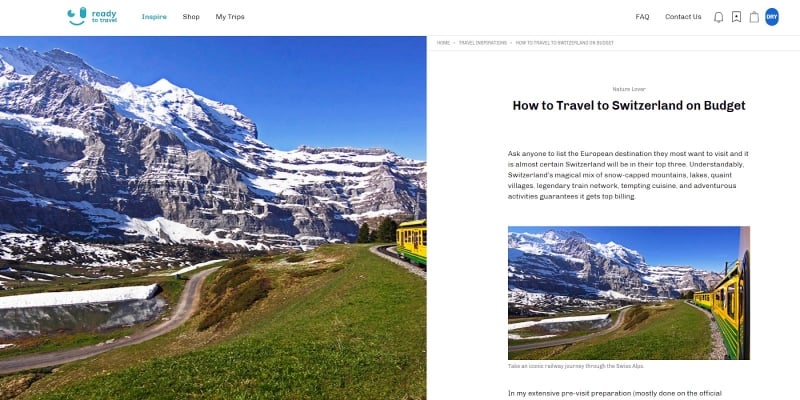 Even if you do not yet have a destination in mind, Ready To Travel can still help you plan out the perfect getaway based on your preferred travel style! 
Whether you enjoy a serene nature escape or enjoy the adrenaline rush of a thrilling adventure, the app can come up with recommended destinations and personal itinerary that suits your fancy. All you have to do is select a travel style that speaks to you and the app will handle the rest!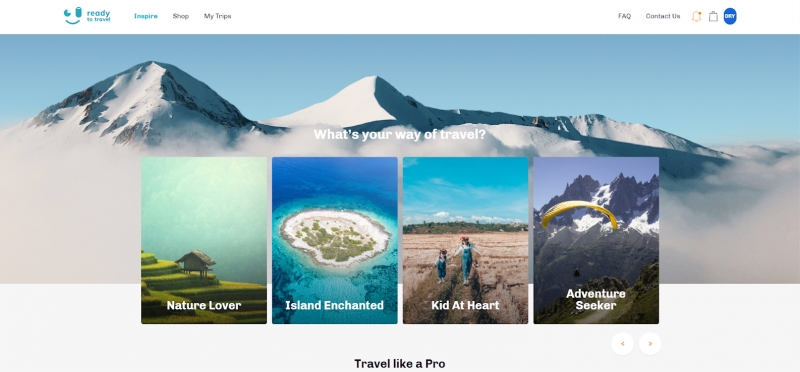 Before leaving on your adventure
3. Receive flight reminders and travel alerts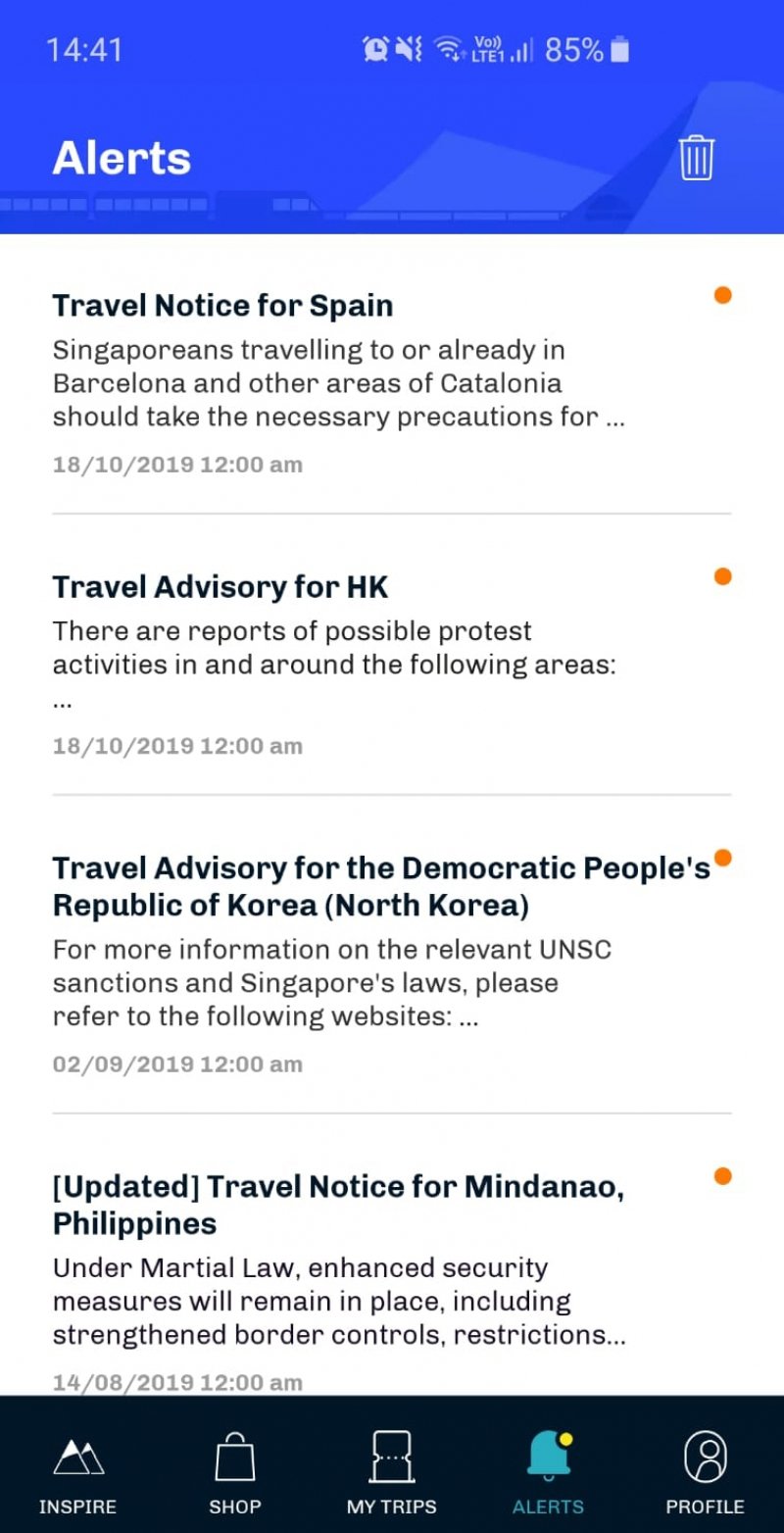 While we often look forward to our trips, due to busy lifestyles, the date might just creep up on us without warning! 
Thankfully, Ready To Travel periodically sends you reminders about your flight in advance based on your travel dates, so that no matter how busy you are with work, you won't forget about your upcoming getaway that you've so meticulously planned out! 
Flight reminders aside, Ready To Travel regularly gives you important travel news and updates relevant to your destination. These include weather conditions, flight cancellations/delays, local events and more.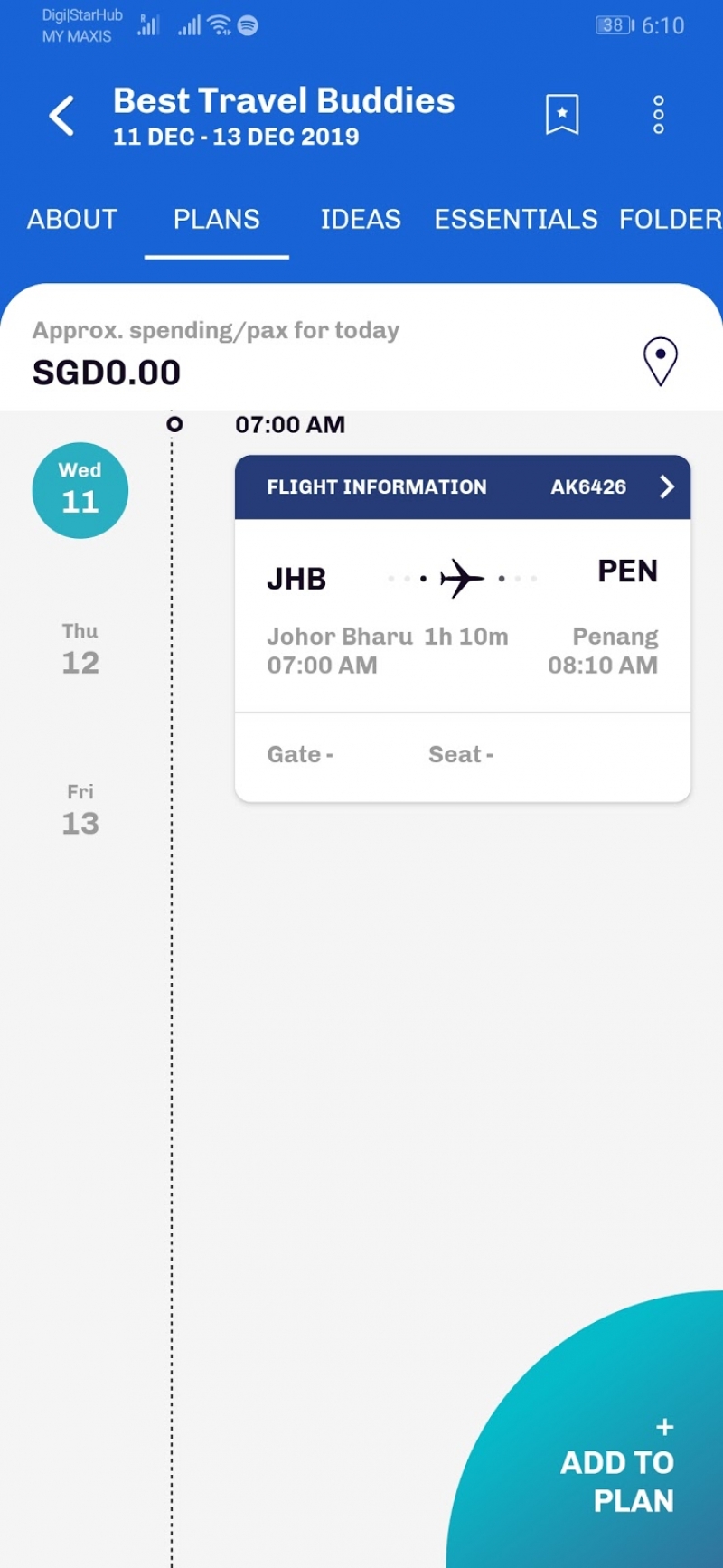 One of the most common issues travellers face at the airport is getting lost and ending up at the wrong gate or terminal. It actually happens more regularly than you think! One effective way to put your mind at ease is to add your flight details to your itinerary on the Ready To Travel app. 
The app will automatically send you updates about your flight information, such as the departure terminal, boarding gate and time etc.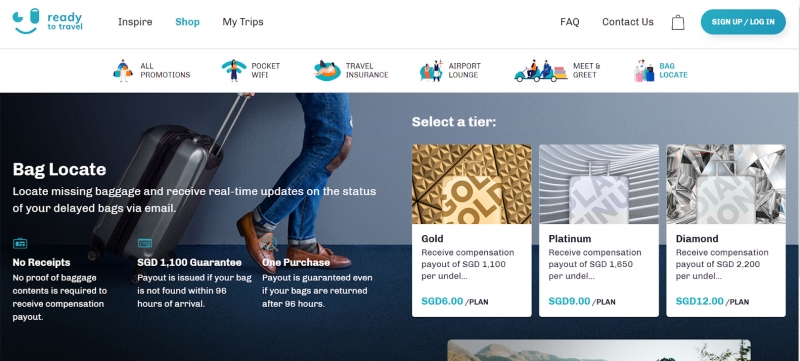 Speaking of getting lost, having to face the issue of lost baggage can be one of the most frustrating and stressful situations, especially if you lose your luggage in an entirely foreign country! 
But if such an unfortunate incident befalls you, don't worry too much. That's because Ready To Travel also provides tracking services for lost luggage. 
Imagine being stranded in an European airport and you're unable to speak their native language. The app provides services that help to locate your bags and provides timely updates – you don't have to make calls to get information.
What's more, thanks to Bag Locate, which you can purchase via the Ready To Travel app, you can cut your losses, even if you fail to reclaim your lost luggage, and receive appropriate compensation – allowing you to travel with peace of mind.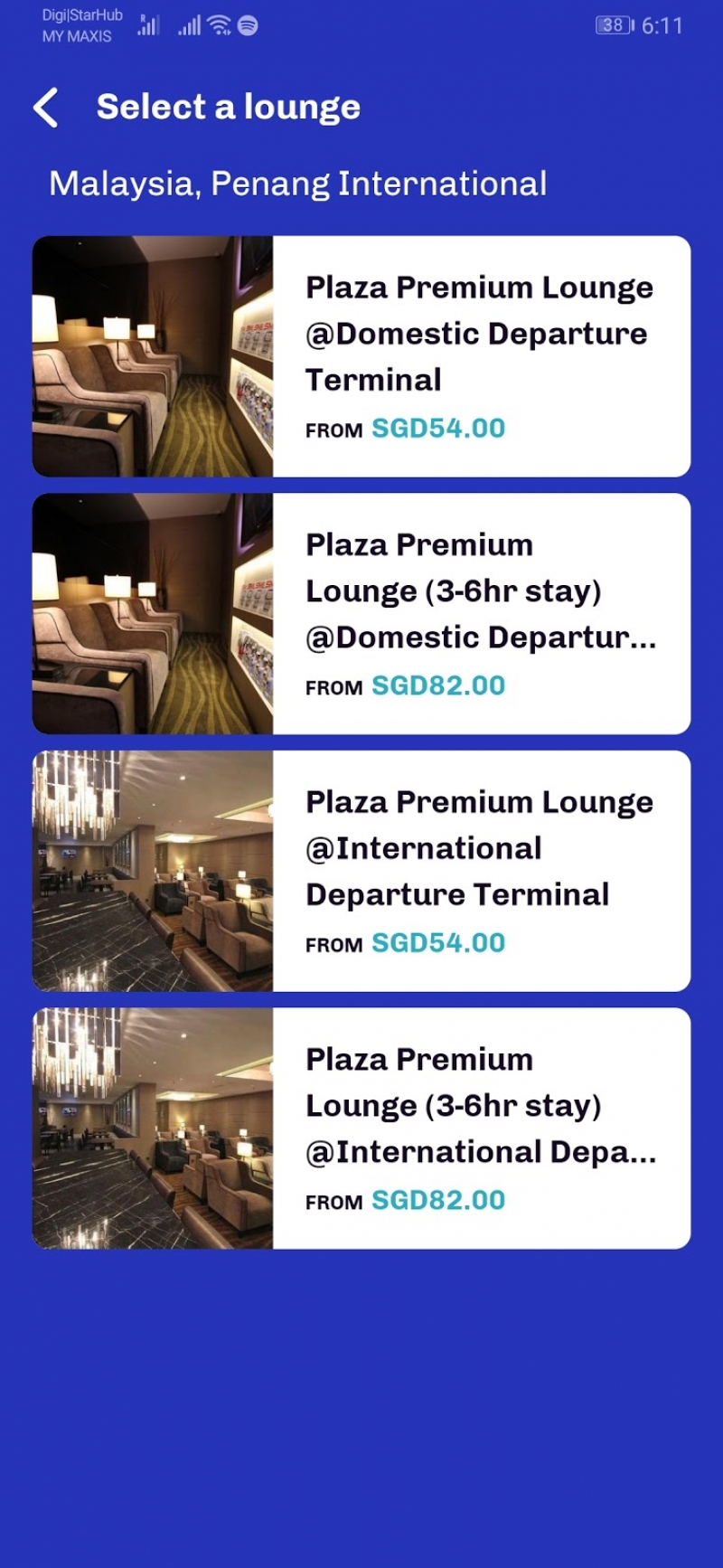 Instead of waiting at your departure gate for your flight, why not pamper yourself a little before you jet off to your dream vacation? 
With the Ready To Travel app, you can purchase access to a number of premium VIP lounges at over 400 airports worldwide. Pre-booking your access is easy – simply follow the simple instructions on the app and you're set!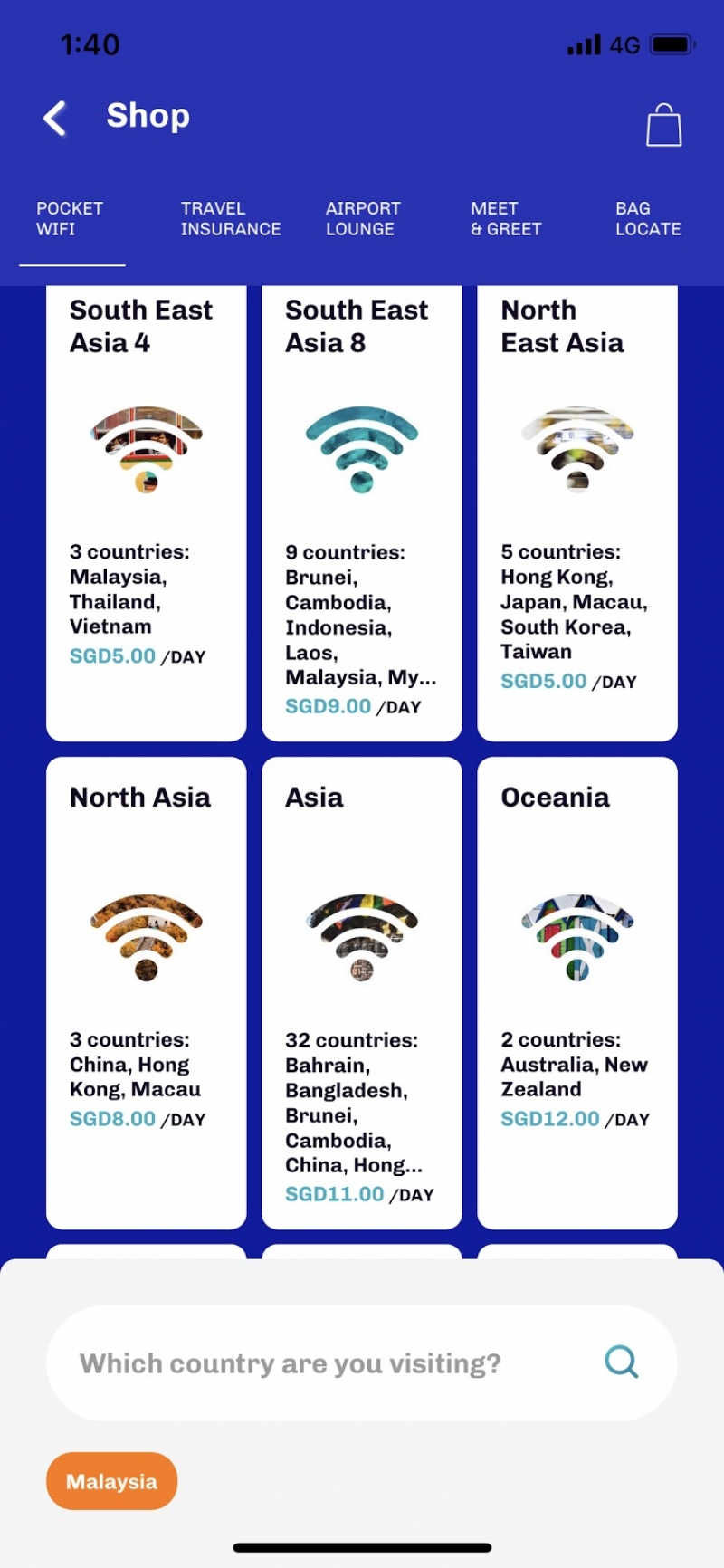 Have you ever been coerced to sign up for roaming data at the very last minute, but end up paying a small fortune at the end of your billing cycle? With Ready To Travel's Pocket WiFi, that will never happen to you! 
All you have to do is select the appropriate plan based on your destination and pay only once. The fully-charged device (lasts 10 hours on a full charge) will be mailed to you before the trip and for absolute convenience, it will be collected from you when you return. 
Additionally, the plans allows you to enjoy connectivity in more than one country at once, which is useful when traveling to various destinations in the same region, especially during layovers – i.e. The Oceania plan covers you in both Australia and  New Zealand.
You'll get unlimited* data 24 hours a day and you can connect up to five devices to the Pocket WiFi device – great if you're travelling in a group! 
For a limited time, enjoy a 30% discount when you use this promo code: HOLIDAY to subscribe to Ready To Travel's Pocket WiFi, starting from as low as S$3.50/day.
CLICK HERE TO DOWNLOAD THE APP
Upon Arrival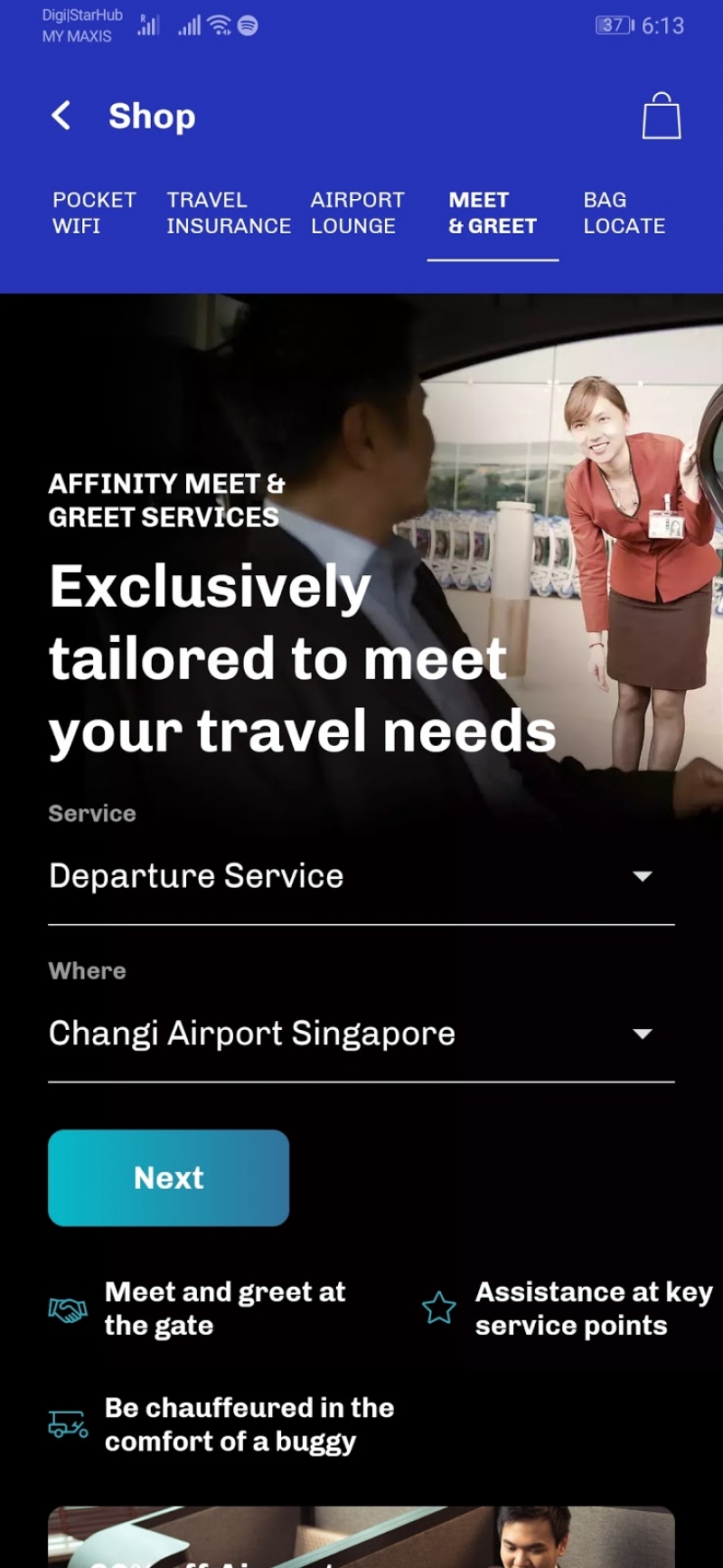 Finally, another feature that Ready To Travel offers which makes travelling a breeze is its airport transport service. While some travellers find it easy to navigate their way from the airport to the city centre, some prefer a more convenient way, without needing to decipher complicated public transport maps. With the Ready To Travel app, you can arrange for airport transfers even before you leave your home country! 
What makes it worth mentioning is that, unlike e-hailing services, the app's airport pickup service goes beyond providing a comfortable ride to your destination. It also include a meet and greet at the arrival hall and assistance at key service points, making you feel right at home the moment you arrive. Now that's what travelling in comfort is all about!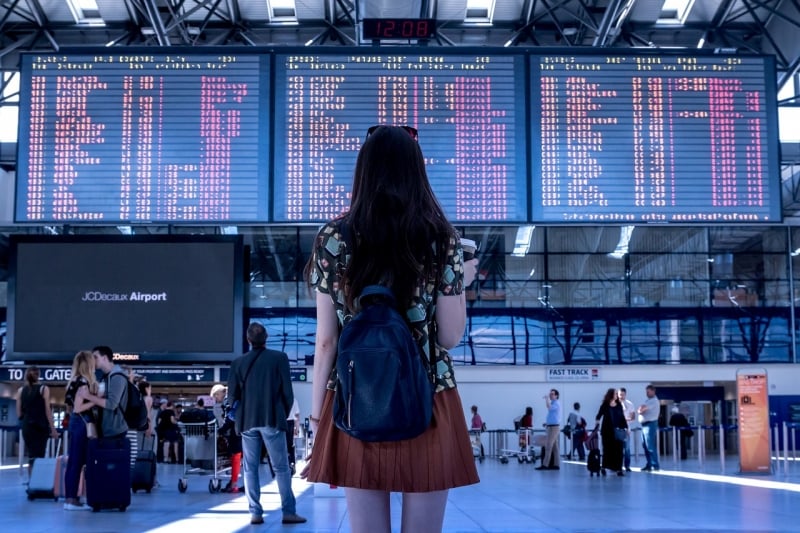 ---
Brought to you by Ready to Travel