Contributed by Everywhere with Ferna
I was asked not only once but countless of times if travelling to Myanmar is really safe. I figured it's time for me to write my personal thoughts about this based on my travel experience there. Prior to my visit, I was actually asked by both my online and offline friends, if the safety of the country has been my concern to travel to Myanmar and questioned why I feel so convinced to be in this place. I certainly had no idea if Myanmar is really safe, what I had at the time was a strong desire to be in this country.
Also read: Everything Travellers Need to Know Before Visiting Myanmar
Is travelling to Myanmar safe? YES! Even for solo travellers. I went there all by myself for 10 days with limited knowledge about the country. Luckily, Eishel, a Filipino, who works as an English teacher at Mae Sot Thailand came to rescue me the night before I departed from Thailand to Myanmar. She also went solo to these golden kingdom months ago. I will forever thank her for giving me ideas and tips.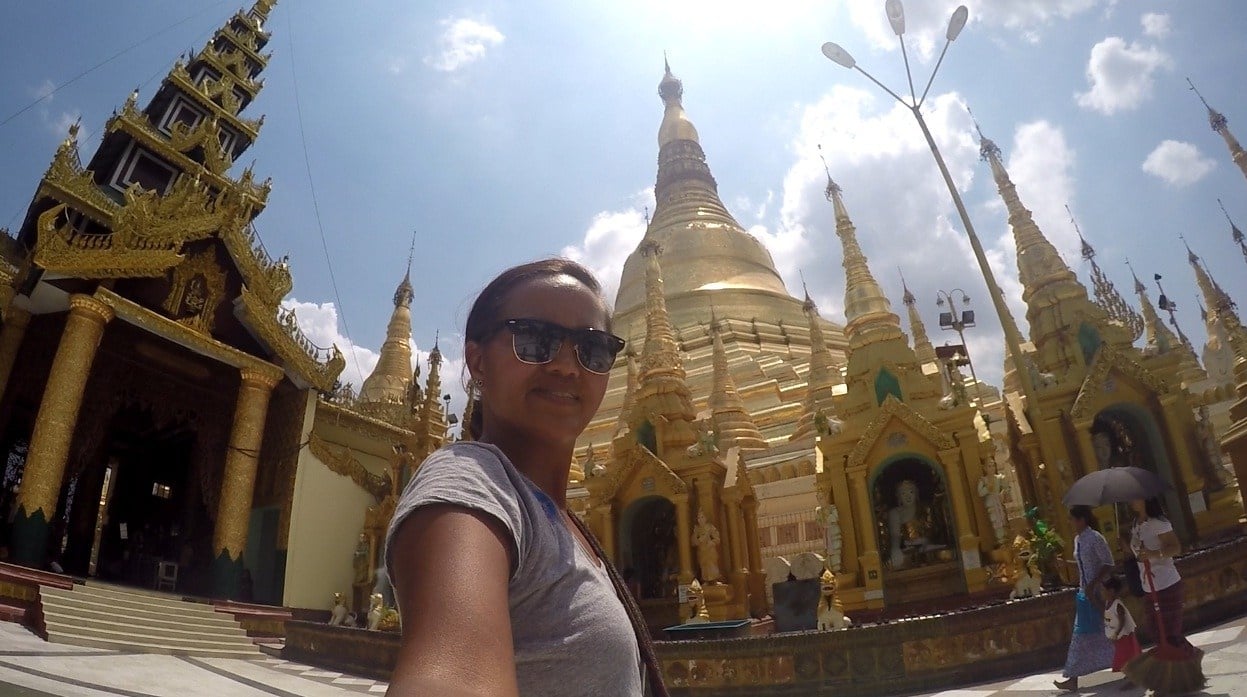 In my experience, the time I arrived in Myawaddy border after crossing the bridge from Mae Sot Thailand, I was warmly welcomed by the immigration officers who were all men in a tiny room. They actually are kind enough, spoke their own language which was translated to me by the only English speaker in the room. They were able to joke about my wrist watch and inquired if I teach English as they are eager to learn the language. While they're processing my entry, I confidently asked them if it's safe for me to travel the country. Without a doubt, they said "YES", giving me words of wisdom and assurance to not be afraid because people are willing to help whenever I need some. It was a relief for me hearing those words from them.
Also read: "Exotic Travel" Does Not Mean "Dangerous Travel"
When they finally stamped my passport, the English speaker officer showed me the way out and explained what is there to see, shared what options to take for money exchange, pointed where to take the "shared taxi" to Hpa-an and advised me for the exact amount of the fare. That first encounter with Burmese people was an impression that made me feel really good.
Why do I say it's SAFE?
My experience might be different from other travellers who visited the country. I didn't hear any horror stories by the time I was there (except those who were food poisoned, is this considered as horror? More story later) so, if there is, I hope they are fine now. In my observation, the places where I went to (Myawaddy, Hpa-an, Inle Lake, Bagan, and Yangon) are totally safe.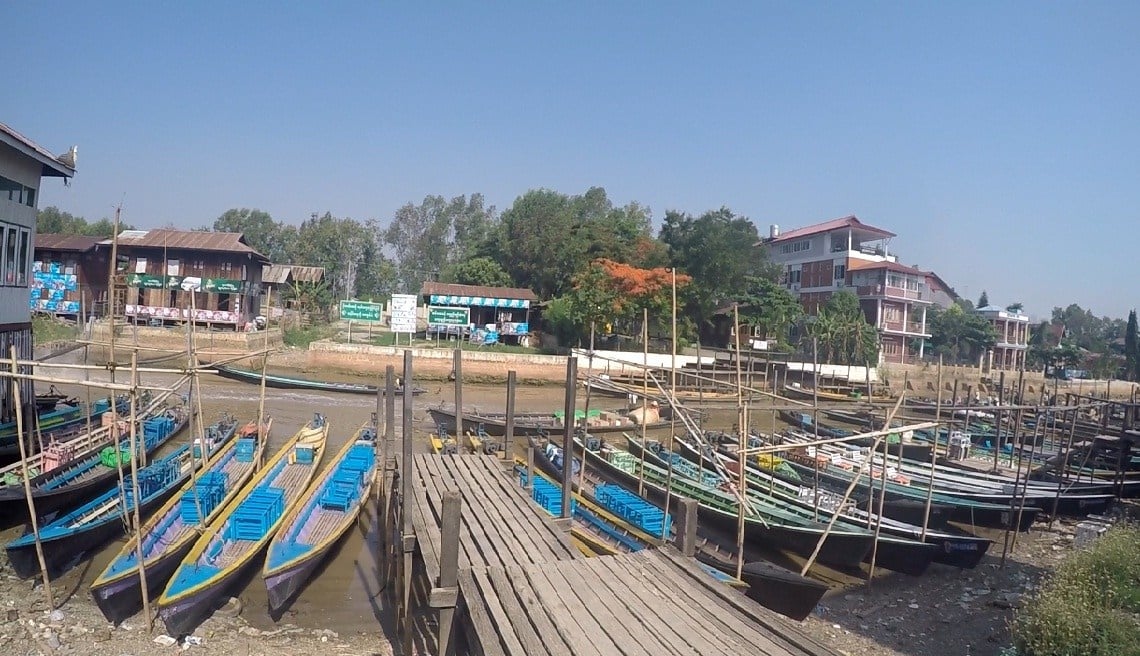 The Burmese are the friendliest people I've met. They interact positively without asking in return, but thanking me wholeheartedly that I visited their country. I am an Asian with almost the same feature as a Burmese, yet, visible enough to be tagged as a tourist. They love to share what they have (just like Filipinos) from food, drinks and checked if I need anything else. Despite the fact that we speak different languages, they've been longing to learn the English words. They love hearing my accent, and curious how I created sentences so well (Oops! I'm not perfect, but, I'd like to think that I am) which I happily shared some basic words.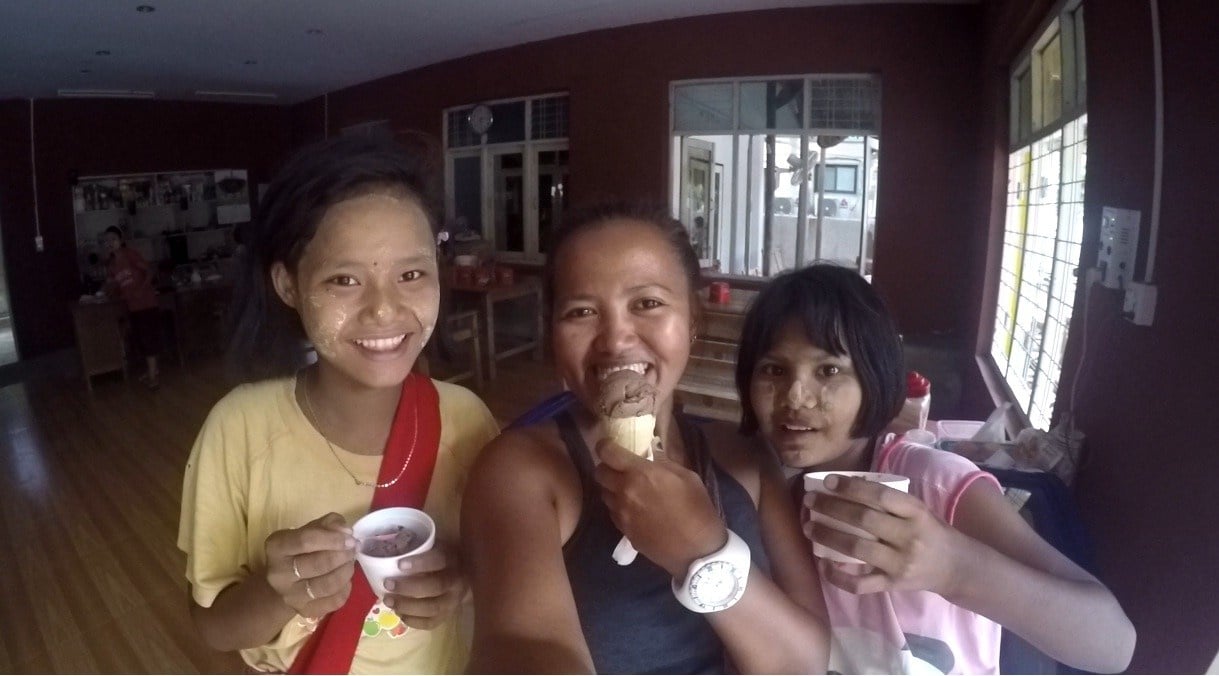 I didn't hear any violent crime during the time I was there. In fact, I'm amazed by how isolated the country is. Bagan for example is the touristy town that I've visited in Myanmar. Locals in New Bagan where I stayed at are meticulous of their time at night, that no one should make any noise or fuss in respect to the neighbourhood. No disco bars, karaoke and no buying and selling of alcohol drinks after 10pm, this is also the same in Nyaung Shwe (Inle Lake) and Hpa-an. Yangon, on the other hand, is the city that I didn't get to observe well at night, as I only stayed 1 night there. I went home late around 10pm after I had dinner with a new friend in Rangoon. We walked through the streets, yet, there were few people busy fixing their stores and only saw limited cars passed by (yes, didn't hear any karaoke too).
I met travellers or other tourists who got sick with food poisoning, perhaps, they were also dehydrated because of the overwhelming high weather temperature. In my opinion, food is okay. Some of their food were really good, yet, a few weren't. Through my curiosity, I had tasted their street food like tofu salad, ginger salad, mutton testicles with rice, and my favourite, wat thar toak htoe or pork stick. Unfortunately, on my FIRST Burmese meal, the bamboo salad food they served was tasteless and dull that almost made me throw up. The smell and its tastes affected my appetite on every Burmese meal. Luckily, I'm excellent the whole time despite the "bamboo salad" that I first savoured.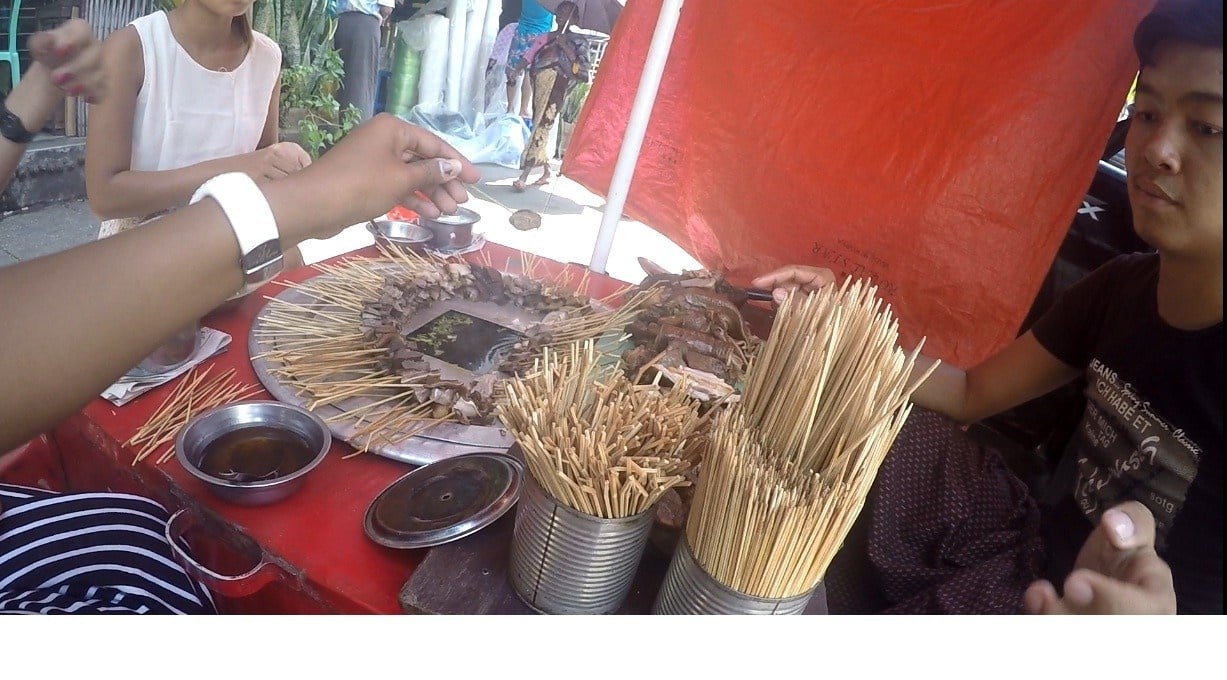 Another factor that made me say it's secure, is the availability of bottled water to drink. Though Myanmar has a drinking water facility on most every corner, they also provide water for a cost to the tourists, except in bus rides where they cater water for free to all passengers.
I only encountered fewer scammers for tourists, which can be easily detected through the first conversation. There were a couple in Bagan.
Transportation like the bus or other public transport is well organised by a majority of the operators. They monitor well who their passengers are. To feel really safer, they have VIP buses. The far distance, taking long hours of travel, had me take night buses. I really fancy their VIP buses.
Also read: Top 5 Places to Visit on Your First Trip to Myanmar
There is freedom to be yourself while travelling in the country. I had the freedom to wear shorts regardless of the country's seemingly traditional dress; they show respect to the tourists wearing the opposite. I wore shorts once in Inlay and once in Yangon. Most of the time, I wore trousers. They may seem to stare at you, but I never felt being uncomfortable nor heard being bullied by the residents. (Myanmar people wear longyis for both men and women). Be cautious only in visiting their Pagodas and other tourist spots as they require you to follow a dress code.
For emergency rescue and other means to prove that the country is safe to travel, you may, however, check their online government portal. Yangon City obviously has easy access to hospitals and other emergency response team. Bagan, Inle Lake, and Hpa-an had clinics, too. Also, their hotels, hostels, and guesthouses have an emergency kit with them.
Lastly, the internal conflict in Myanmar didn't affect my travel. I still feel safer. Words of advice: please be a responsible tourist; there are areas that MIGHT have a civil war with the new government, be in the loop when you are in the country or do not travel to those few areas.
Overall, I still say it's SAFE to travel to Myanmar. Visit the golden kingdom now while it's still non-touristy.
Do you now feel confident to travel to Myanmar? Hope this helps!
Disclaimer: This is my own opinion while travelling to Myanmar last May 7-17, 2016. This is based on my experience, my actual observation, and my honest perception.