Myanmar, formerly known as Burma, is a country shrouded in mystery and spirituality. For generations it has been little known to those from outside the country, but it has since opened up to foreign visitors and is rapidly becoming an exciting and fascinating holiday destination.
In Myanmar, you can find peace and magical tranquillity amongst the golden stupas, temples, rice-fields and picturesque trails through the mountains. If you are planning your first visit to this ancient land, be sure not to miss these must-visit attractions in Myanmar.
1. Yangon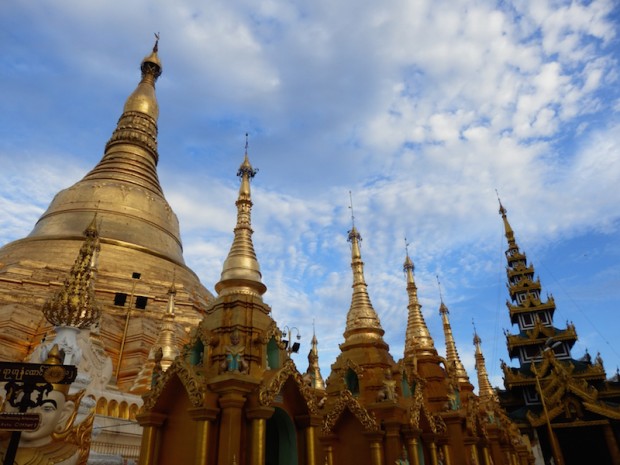 Yangon (formerly often known as Rangoon) may no longer be the country's capital city but it is still considered by many to be its commercial and spiritual heart. Spend your time in the downtown area, in the grid of streets around Sule Paya, a golden pagoda that is one of the city's predominant landmarks. This area has a faded colonial-era charm where the weight of history can be felt among the crumbling buildings.
Travellers will usually make only one jaunt out of this area, to see the major attraction of the glorious Shwedagon Paya pagoda, but as well as seeing this, you should also make the time to journey a little to the north to see attractions on the banks of Kandawgyi Lake. There, you will find the crowded (but largely tourist free) Hledan Market and the enormous marble Buddha, Kyauk Taw Gyi.
2. Kyaiktiyo Paya (Golden Rock)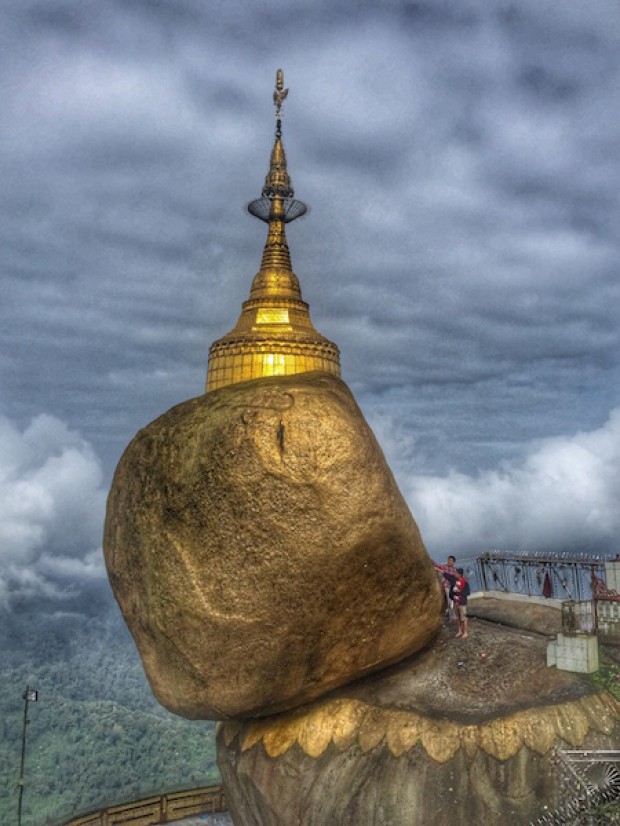 Kyaiktiyo Paya is one of the most iconic locations and also one of its most important Buddhist sites in the country. This small pagoda is perched atop a golden rock with gilded appearance created by generations of male pilgrims. Male travellers can join pilgrims to add to the golden rock's lustre, but women must stay a small distance away.
It should be noted that all travellers in the vicinity are expected to adhere to strict and respectful dress codes. The golden rock is itself perched on a larger rock. This site is reached by hiking up from the starting point in the town of Kinpun. The full eleven mile hike takes at least four hours, though many take trucks as far as they can, which shortens the hike to around an hour. Those who feel unable to complete the hike can even be carried up by sedan chair.
3. Inle Lake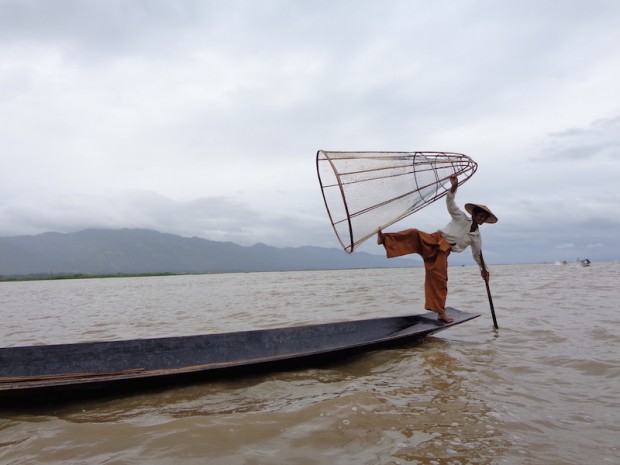 This huge, serene lake is a highlight of many visits to Myanmar. The natural beauty of the area is of course one of its main draws but the stilt villages around its shoreline are also fascinating and beautiful. While Inle Lake is very much on the beaten track, it is not overrun by travellers. Even the local markets nearby have not succumbed to selling tourist tat but are very much geared towards the local ethnic groups that live around the lake. Take a boat trip to understand more about the fishermen and farmers who take to the lake to work.
4. Bagan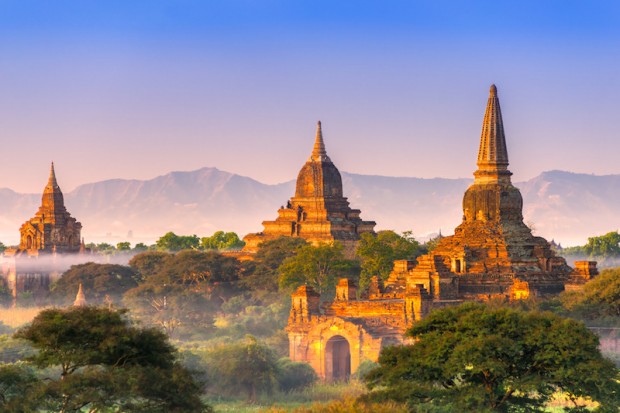 Few sites in the world can compare to the temple strewn plains of Bagan, crammed full will over 2,000 Buddhist structures. Take to the skies in a hot air balloon to see this amazing place at its majestic best. Then walk through Old Bagan, the area with the highest concentration of important historic attractions, including the old-walled palace and a great many of the most impressive temples and pagodas. This place is very touristy, but the sites are so breathtaking that it is well worth braving the crowds. At sunset, climb one of the temples for wonderful awe-inspiring views.
5. Mandalay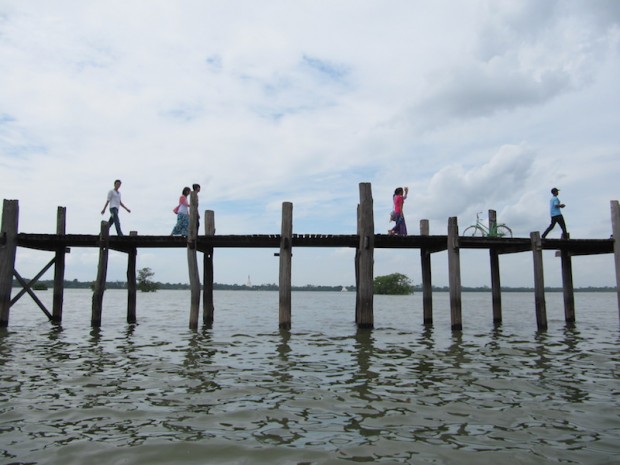 Mandalay is a surprisingly young city that was established in 1857 and yet has grown into a rather congested and yet immensely intriguing city. It is often considered to be the cultural centre of the country. Here you can see many traditional performing art shows and purchase traditional Burmese crafts. While the rush and traffic can be somewhat off-putting initially for a lot of foreign visitors, it is worth persevering with this city and getting to know some of its more charming neighbourhoods.
Visit the old palace and the concentration of mosques and temples, or venture into some of the quieter neighbourhoods further west, which are perfect for exploration by bike. Climb Mandalay Hill for amazing views. Around the hill are many must-see historic religious sites.