TripZilla Magazine is proud to be invited on board SilkAir's inaugural flight from Singapore to Mandalay, Myanmar. Follow TripZilla Magazine Writer, Kat Goh, as she explores the beautiful pagodas and temples of Bagan, Myanmar! 
*
I can't remember when the last time I ran around barefooted outdoors was. It was probably when I was a kid, shoeless outside my home, playing 'police and thief' with my ex-neighbours. The feeling of earth on my feet, tiny specks of dirt caught in-between my toes, accompanied by an unexplained sense of liberation. A couple of decades later, I had the same feeling again. This time, it was at Bagan, Myanmar.
Myanmar, formerly known as Burma, is a country with deep Buddhist roots. As a show of respect, visitors to religious sites in Myanmar are required to take off their shoes before entering the sacred premises, and that rule of course extends to Bagan. I knew about the no-shoes rule before I set foot upon Bagan. However, experiencing it was a different matter altogether.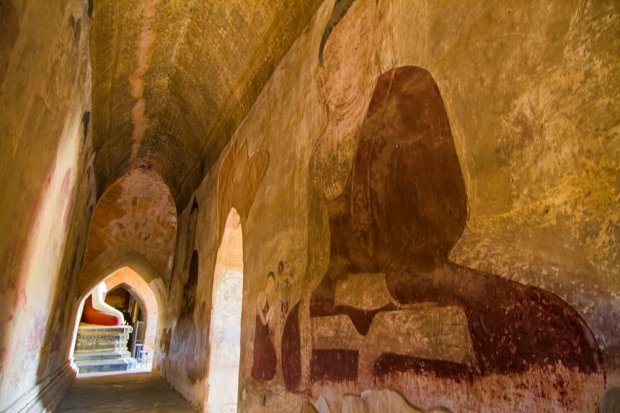 We flew into Bagan from Mandalay, a gateway typically used for visiting the ancient city which was once the capital of Myanmar from the 11th to 13th centuries. The moment we got out of the airport, my eyes were treated to a feast of pagodas of all shapes and sizes – they were practically omnipresent in Bagan. I lost count of the number as our coach passed by one every other minute. As I took in the sights of the religious structures across the vast dusty plains, I wondered to myself, "Where did they come from and who built them?"
Our local guide informed us that there are over 3,000 pagodas and temples in Bagan alone. At one point, the ancient kingdom held more than 13,000 temples, pagodas and other religious structures, created by Burmese kings who believed that building temples would help them to earn merit. Sadly, many of the religious structures could not withstand the ravages of time, natural disasters, war and thieves.
In spite of the loss, I still thought Bagan looked like an archaeologist's dream. It thus came as a surprise to me that Bagan is still not considered a UNESCO World Heritage site, despite UNESCO having a hand in restoring many of the structures.
Shwezigon Pagoda
The majestic Shwezigon Pagoda was my first introduction to the rich history of Bagan. Regarded as the religious heart of Bagan by many, the temple was built in 1089. Legend has it King Anawratha's sacred white elephant kneeled at the very spot where the temple is today while carrying relics of Buddha.
At the temple entrance, our guide instructed us to take off our shoes. I naively assumed that it would be a leisurely stroll under the cool sheltered area of the premises as we were greeted by a long corridor lined by vendors selling souvenirs, handicraft items and other paraphernalia. Little did I know that I, along with the 400,000 sensory nerve endings within my soles, would be in for a rude shock soon.
We came in face of the heart of Shwezigon Pagoda – the golden stupa. The bright sunlight reflecting off the surface of the stupa accentuated its luminance. After a moment of taking in the architectural grandeur, it dawned upon me that we had to walk barefooted on the open compound surrounding the stupa – hard concrete tiles baked in the blazing 35°C weather.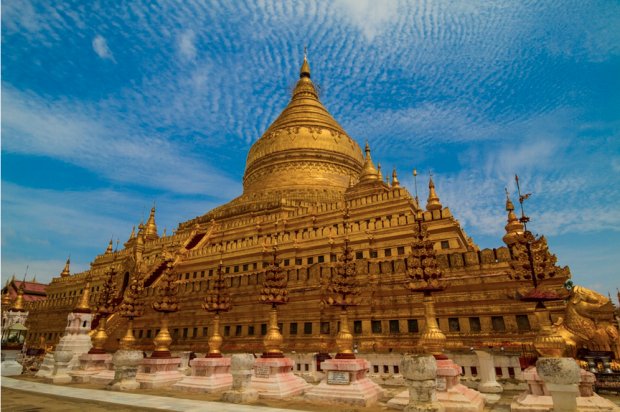 From one sheltered area to another, we dashed across the compound, amidst yelps of pain from stepping on stones and the scorching tiles. It felt as if I was walking on fire. Some of us braved standing on the blistering ground for a few minutes just to take shots of the pagoda.
I looked at the ground and saw a footpath of white marble tiles. I stepped on it and realised that the marble tiles felt significantly cooler to the touch. I promptly told the others of the discovery in delight and we were then able to admire Shwezigon Pagoda in better comfort thereafter.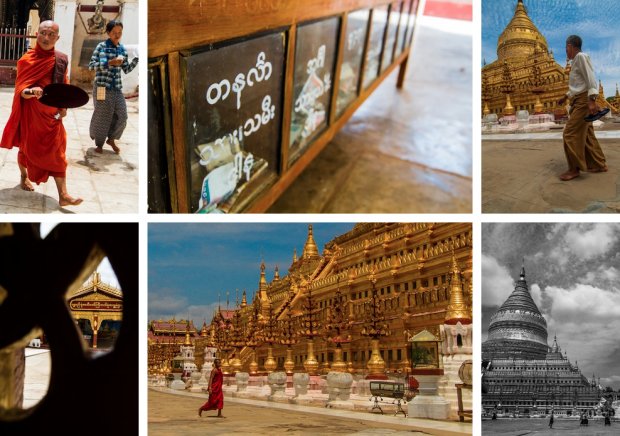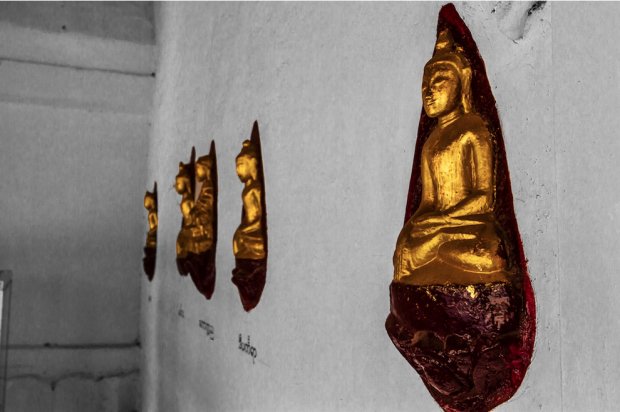 Ananda Temple
Ananda, one of the most revered and well-preserved temples in Bagan, was a temple with wall murals that told the story of Buddha from birth to Enlightenment. Built in 1091 by King Kyanzittha, arguably Bagan's greatest king, it was believed the temple was designed by Indian architects with Mon and Indian influence, and modelled after the Nandamula cave in the Himalayas. Soaring to a height of 51 metres, the temple received its golden gilding in 1990 to commemorate the 900th anniversary of its construction.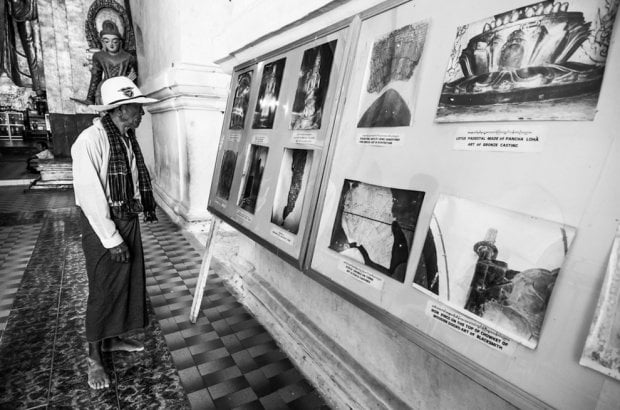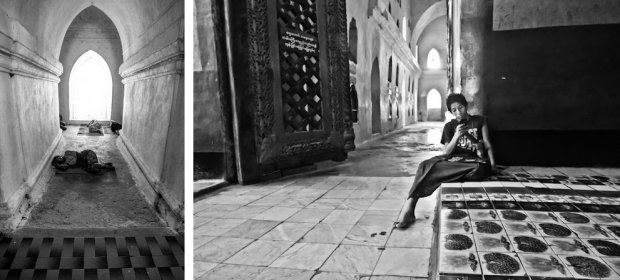 The temple, however, stood out for a different reason to me. In the temple are four towering Buddha statues at a height of almost 10 metres each. The statues represent the four Buddhas who had reached Nirvana. Each one faces different direction – Guatama to the west, Konagamana to the east, Kakusandha to the north and Kassapa to the south. Only the latter two are original statues.
At the statue of Kassapa, we stood at the foot of the statue as our guide related to us the story behind the statue.
"Now, walk further away," he said, beckoning to us to a far end of the devotion hall in front of the statue.
Our guide stopped and turned to us, "Look at the statue now."
The once-solemn facial expression of Kassapa had broken into a smile. And all our faces also broke into a smile correspondingly at the surprising optimal illusion.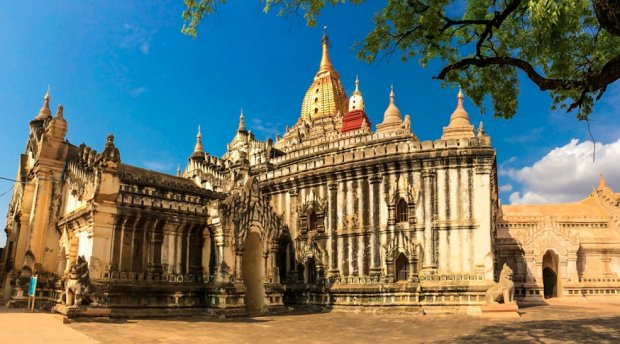 Shwesandaw Pagoda
On the way to our last stop for the day, I was feeling absolutely beat from having visited quite a few temples and done an equivalent number of "temple runs". My forehead was pounding from a headache. One of my fellow travel companions, Kin, asked if I was having nausea.
I feebly replied, "Yes."
"I think you have heatstroke," deduced Kin.
Oh, great. Just what I needed.
The coach finally reached our final stop, Shwesandaw Pagoda. I was tempted to rest in the cool air-conditioned comfort of the coach. However, I decided to just get it over and done with and stepped out of the vehicle, back into the sweltering heat.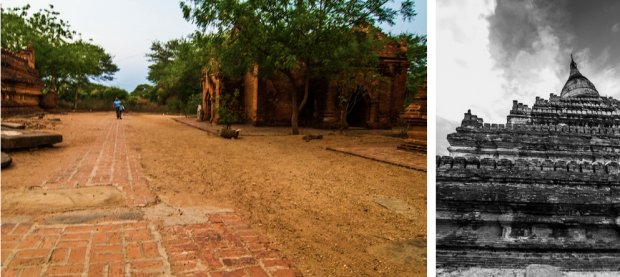 Shwesandaw Pagoda is a Buddhist pagoda built in 1057. It supposedly enshrines a Buddha hair relic brought back from Thaton and its name 'Shwesandaw' means 'golden hair relic'. The pagoda has five terraces, with a stairway leading to the top terrace where a bell-shaped stupa rises.
Upon reaching the foot of the imposing structure, I got cold feet. I stared blankly at the steep row of steps leading up to the top of the 100-metre-tall pagoda. "I have a fear of heights!" I exclaimed to some of my travel companions. As I watched my travel companions make their way up one by one, I wrestled within myself if I should do the same. I did.
A traveller ought to have a sense of adventure and a keenness to explore. At least, that's what I believe in. I thus kicked off my shoes for what appeared to be the umpteenth time and began the seemingly perilous ascent with a tinge of reluctance. My weary leg muscles stretched to accommodate each of the unusually high steps, whilst I hung on to the railings for my dear life. It was literally an uphill task.
When I reached the first terrace, I looked down from the pagoda and got a bit of vertigo. Gosh, I had not even reached the top yet. I fought another internal battle for a few minutes before continuing the arduous climb, not daring to look down for a second along the way.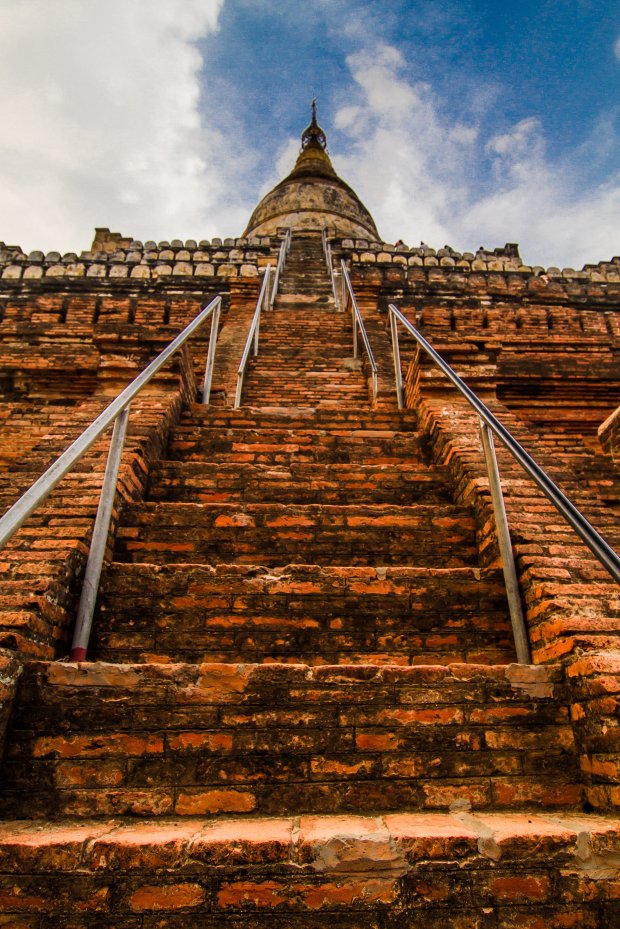 I finally made it to the top terrace. My laborious journey to the peak was not in vain. Right before my eyes was a sprawling vista of otherworldly brick-red coloured pagodas. Scattered amidst a canopy of verdant foliage, the monuments had an aura of mystique around them. Each of them seemed to have a tale to tell. No doubt thousands of travellers had set eyes on them before me, but I felt like an explorer who had just made a discovery of hidden archaeological gems from days of yore.
Momentarily, the heat of the concrete beneath my feet, my exhaustion and my fear of heights fell into oblivion. I gazed in silent wonderment into the distance at the unsullied beauty and felt reverential respect for the creators of the pagodas.
My visit to Bagan had ended on a high note, in more ways than one.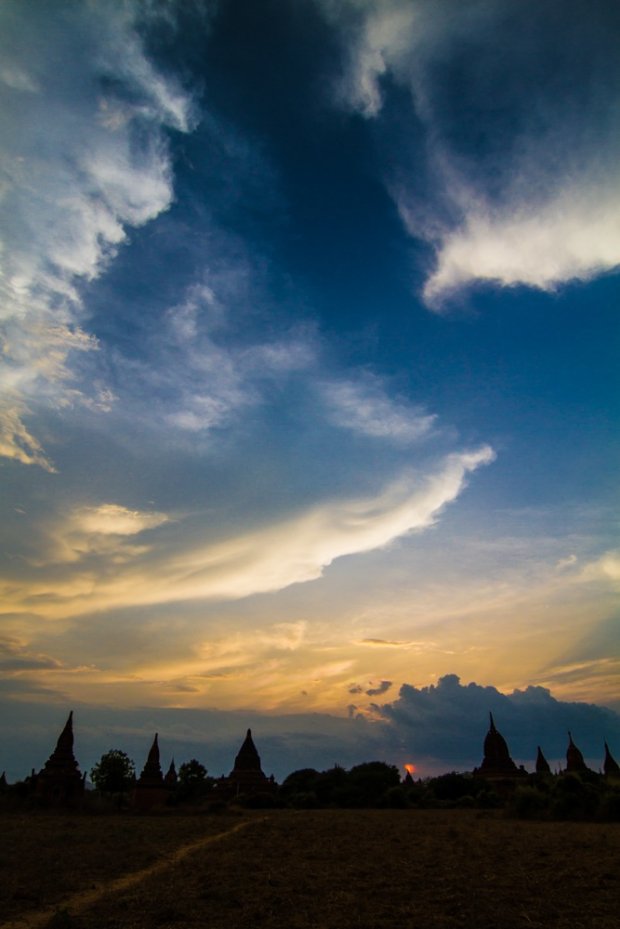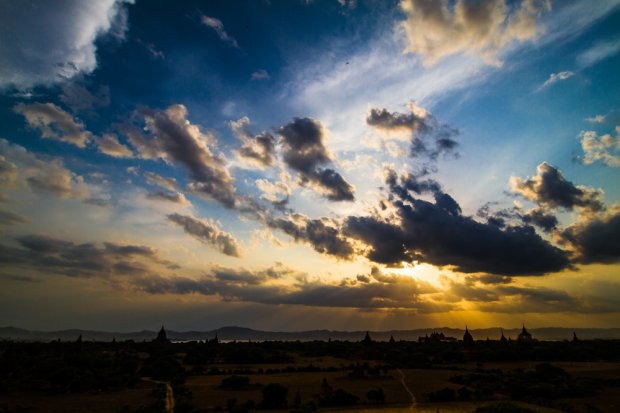 This trip was made possible by SilkAir, the regional wing of Singapore Airlines. SilkAir flies three times weekly to Mandalay, from where a connecting flight to Bagan can be made.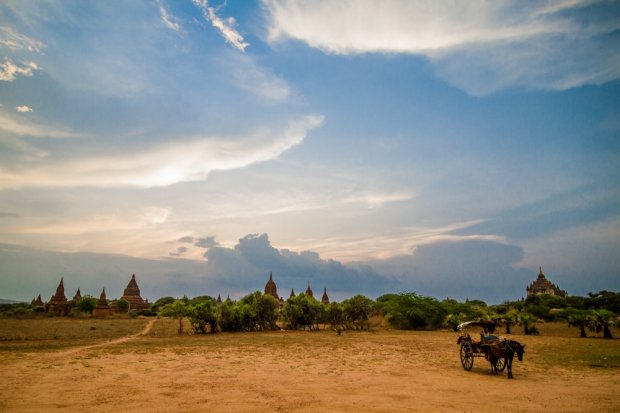 Inspired? Treat your eyes to the beautiful pagodas and temples of Bagan with TripZilla's Travel Packages to Bagan, Myanmar!