If you are planning a visit to the wonderful, exotic, historic and beautiful country of Myanmar, then there are some things about that destination that every traveller to the country should know before they go. Here is a brief guide to help you when it comes to preparing for your own Myanmar adventure.
An overview of Myanmar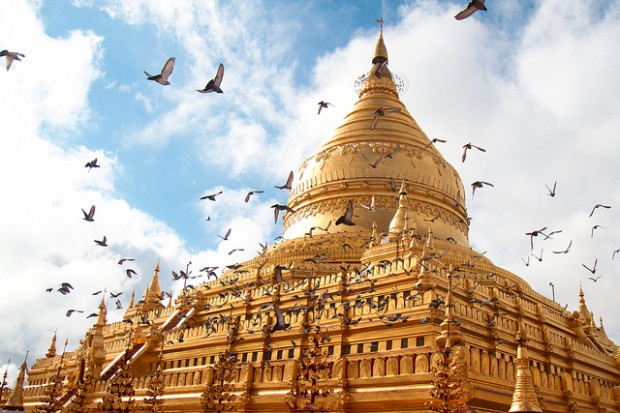 Image credit: Stefan Munder
Myanmar is a place that has for many years been shrouded in mystery – an embargo prevented foreign tourists from exploring the country, meaning that some areas of it remain exactly as they were a hundred years ago or more, totally unspoiled by the mass tourism that is now found in other countries in Southeast Asia and around the world. Now, however, tourism has come to Myanmar, meaning that in the major cities and towns at least, you can find enough of all the main tourist amenities and accommodation you could possibly need while still feeling as though, for the most part, you are visiting somewhere that is more off the beaten track than on it.
The infrastructure found around the country is not yet comparable to more heavily visited countries, but for many independent and adventurous travellers, this is a draw rather than a disadvantage, since the beauty of Myanmar's historic and natural attractions has retained its unspoiled nature, without mega-malls and huge hotels.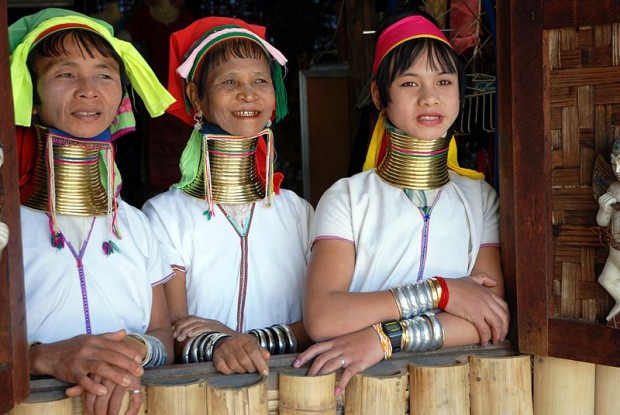 Image credit: Thomas Schoch
Kayan women in a village near Inle Lake, Burma
Myanmar is an ethnically diverse country – over 135 ethnic groups can be found living in Myanmar. Over 70% of Myanmar people, however, have a heritage that stretches back over the Himalayas to Tibet and Central Asia. Most of the population are Buddhist in their beliefs. While most of the country's citizens are united in many respects today, it is definitely sensible to be aware of the tensions that have historically existed in the country between various ethnic groups and to retain a certain circumspection when it comes to the recent history of the country and to bear in mind that while it is now safe for foreigners to visit the country, the military dictatorship did only formally reach an end in 2011.
While it has had a terrible human rights record in the past, things have improved dramatically in recent years and it is hoped that sustainable tourism in the region can help to improve the large social inequalities that still remain here. By visiting this magical country, you could be helping to improve the human development. Throughout your travels, remember that this is a fledgling democracy and many of the citizens here are extremely poor – though you will almost invariably find them friendly and welcoming.
Also Read: Top 5 Places to Visit on Your First Trip to Myanmar
Culture and etiquette in Myanmar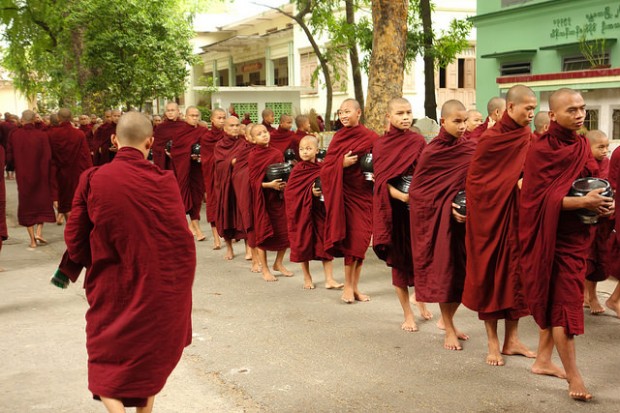 Image credit: Benjamin Jakabek
The culture in Myanmar is dominated by Buddhism and is therefore a gentle and respectful one. Strong emotions are rarely shown in public and you will not see public displays of affection very often. Etiquette is very important and politeness and modesty are highly prized. If you meet an elder, monk or respected community member you should place your hands together and bow as a sign of respect.
While you will not be expected to dress as locals usually do in Indian lungi, it is important that you are modest in your dress and cover up. Skimpy clothing such as shorts, cleavage baring tops and short skirts are generally frowned upon and very much discouraged. Wear jeans or other trousers or long skirts and cover your shoulders or you may stick out like a sore thumb.
The climate in Myanmar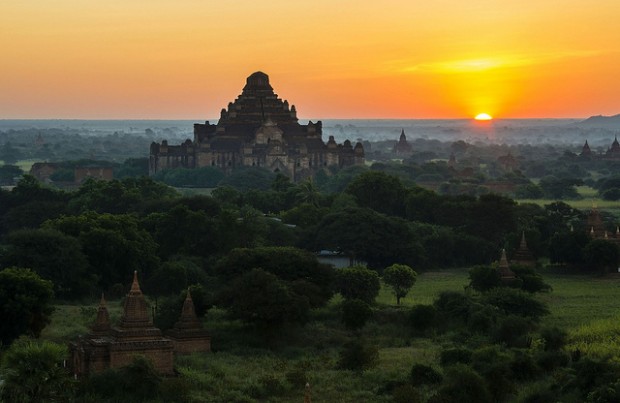 Image credit: Guillén Pérez
Before you go, you may also wish to know a little about the climate, so you know what to pack and prepare for. Myanmar has a tropical monsoon climate. You should expect intense heat of around 40 °C between March and May, heavy rain during the monsoon season between May and October and less rain and cooler temperatures between November and February. November–February is considered by most people to be the best time to visit the country.
Practical matters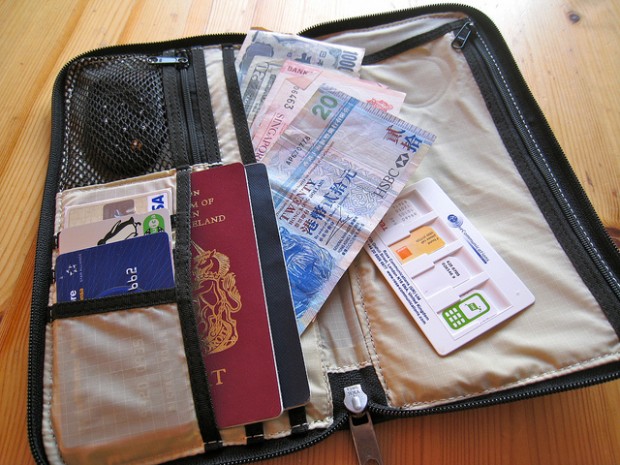 Image credit: mroach
1. Always carry enough cash (Kyat as well as US Dollars)
Carry sufficient cash because most banks and businesses in Myanmar do not accept credit cards. While some do accept Visa and MasterCard ATM card withdrawals (US dollars), this is rare so do bring enough cash to sustain your entire trip.
ATMs are only located at major airports and tourist destinations. If you choose to pay in US dollars instead of kyat, you may have to pay a higher price.
2. Make sure your passport is valid
Do ensure that your passport has at least 6 months remaining validity. The Myanmar government controls all travelling to, from and within Myanmar. You will not be able to enter the country if your passport does not have a minimum validity period of 6 months.
3. You need a visa
Unless you are a citizen of the eligible visa exempt countries such as Brunei, Cambodia, Indonesia, Laos, Philippines, Thailand and Vietnam, you have to apply for a visa at a Burmese embassy; a visa is required at all airports, train stations and hotels in Myanmar. Security checkpoints are a common sight at tourist locations and you'd be required to produce visa documentation as well.
While it is possible to get visas on arrival, it is still best to apply for your visa before you make your way to Myanmar. Check against the Embassy of Burma's website for eligibility and more information. It is always better to know before you go exactly what is going to be required of you, when and where. Make sure you are covered and understand the rules so you don't fall foul of the laws of the country you are visiting.
Important things to note
Do book an appointment beforehand to ensure smooth visa application
Approximately 1 working day is needed for visa application/approval
Bring along photocopies of your passport and Identification Card
A business namecard may be required if you are travelling for business purposes
You have to bring along the required application form
Other documentation you will require
To prevent child abduction, documentary evidence of your relationship with accompanying children and/or permission from the absent parent / legal guardian must be present at all entry and exit points. Taking note of these procedures will allow you safe entry into Myanmar.
As in any country, be careful, be respectful and leave the country as magical and unspoiled as it was when you arrived.
Also read: 18 Attractions in Myanmar You Need to Visit