Myanmar, formerly known as Burma, is a burgeoning democracy that is gradually emerging as an exciting and adventurous travel destination. Previously a pariah state with an embargo on foreign visitation, Myanmar is now gradually building a fledgling tourist industry and yet since it is so recently the case that foreigners can visit the country, for the most part it still feels very much off the beaten track. When you come here you can feel as though you are one of the first people to discover this beautiful and magical country as you become part of putting it on the tourist map.
This is the one country you should visit this year – Myanmar really does have it all: from beautiful scenery to exciting settlements. Whether you are seeking spiritual fulfilment, relaxation or a real adventure, Myanmar can deliver in spades. Just in case you are not yet convinced that you should choose Myanmar for your next holiday, here are seven reasons to visit this spectacular part of the world.
1. Majestic mountains
Image credit: dany13
Myanmar is a wonderfully rugged and mountainous country. To the north, the Hengduan Mountains form the border with China and there are many other mountain ranges that go through the country between the Himalayas and the coast, running broadly north to south. These mountains separate the major watercourses of the country, each of which run through fertile valleys, such as the Irrawaddy Valley, which is home to most of Burma's population. These mountains offer a haven to nature lovers and wildlife watchers and are a simply stunning backdrop to the sites you will see. Whether you enjoy an active holiday scaling the heights, relax in the cool mountain air or simply gaze on their beauty, the mountains of Myanmar are one compelling reason to pay a visit to this country.
2. Beautiful beaches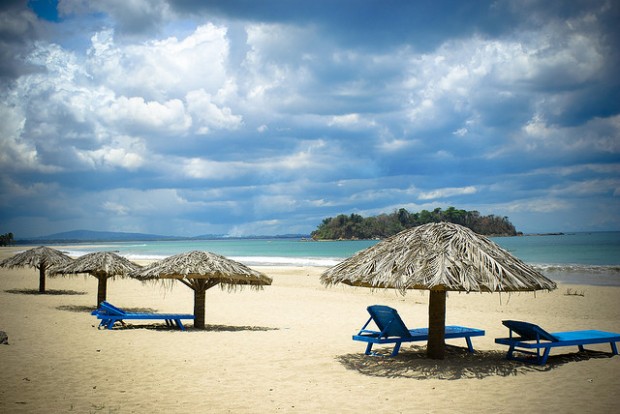 Image credit: Kai
Myanmar has 1,200 miles of coastline along the Bay of Bengal and the Andaman Sea. Not is the time to explore this still relatively unspoiled coastline, from the comparatively well known delights of the beaches like Ngapali in the country's south west to the far more difficult to reach and therefore blissfully unspoiled Tanintharyi area. Already businessmen are snapping up plots of land here and big development will surely soon follow, so intrepid independent travellers should be sure to visit this coast of perfect white sand beaches and tiny fishing villages before it changes forever.
3. Historic cities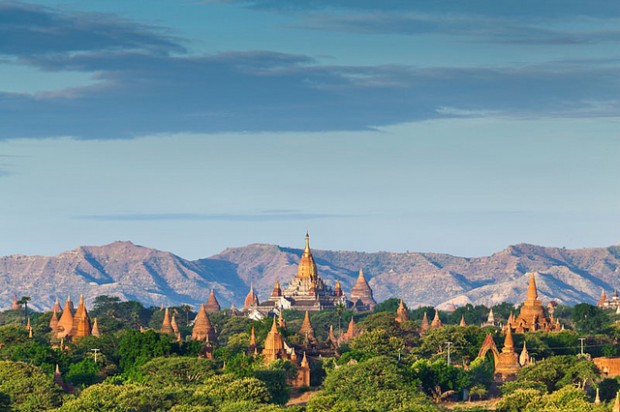 Image credit: Exotissimo Travel
Visit the many historic and spiritual attractions of the former capital of Yangon, with its slightly faded colonial-era buildings and gleaming pagodas and other religious sites, experience the country's fascinating culture in Mandalay, whose very name conjures up romantic and exotic images, and see epic Bagan with its breathtaking temple strewn plain and the plethora of important historic sites found here. Burma's cities are on the cusp – teetering on the edge of an old way of life and moving inexorably towards a new. Travel to these cities before they become more like everywhere else. Visit these places before they succumb to the crowds and problems associated with mass tourist because surely when the word gets out properly, many more people will wish to visit the cities of this enticing country.
Also read: Taung Kalat: Hiking up Myanmar's hilltop Buddhist monastery
4. Spiritual sites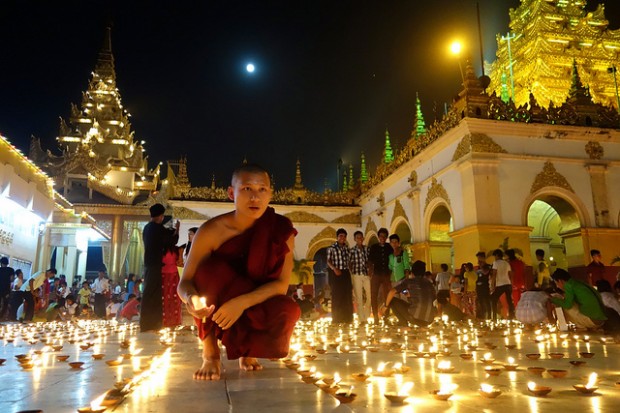 Image credit: Rajesh_India
There are so many spiritual sites in Myanmar that there is no way that you could possibly ever see them all in one holiday. Myanmar is the place to come if you are seeking something beyond yourself, a sense of spiritual serenity that might just as easily be found in a cave full of gleaming Buddha's, beside a golden, pagoda-topped rock, within an ornate temple or on a mountain peak. Seek the spiritual in Myanmar and you will find it everywhere you look. Whatever your religion or beliefs, Myanmar can soothe and calm away all your troubles, be they mundane and everyday or profound and existential. If nothing else, you will find a depth of history and intense beauty at Myanmar's many spiritual and religious locations.
5. Happy hiking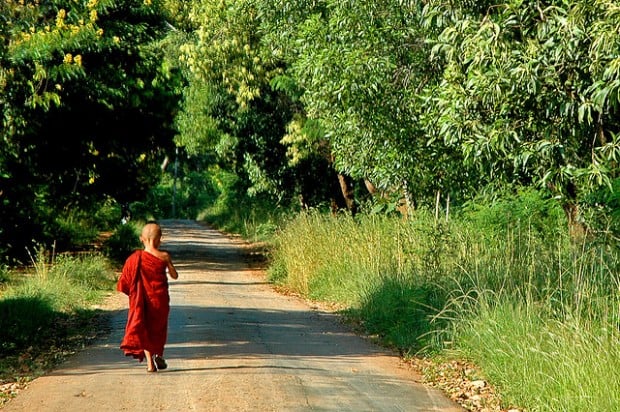 Image credit: Taro Taylor
Whether you fancy a stroll around some historic temples or pagodas, a riverside walk, a wander through rice paddies along the sandy beaches of the coast or between idyllic mountain villages, a long-distance trek or a challenging mountain ascent, Myanmar is the perfect place for a hiking holiday in the great outdoors. With calm and friendly locals, pastoral bliss, a sandy shoreline looking out on a sparkling blue sea and breathtaking mountain vistas, what more could you possibly want? Whether you want something gentle or a full blown expedition, Burma is a wonderful place to get out there and travel under your own steam.
6. Exhilarating adventure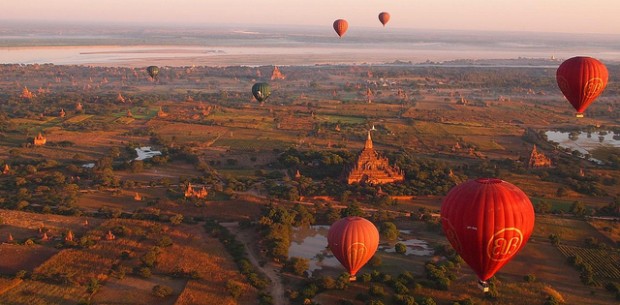 Image credit: Paul Arps
Adventure comes in this country in a lot of different ways. This is a natural playground where adventure-seekers can indulge their wild side, not just by hiking or biking but also by exploring in a range of different ways on land, air or by water. Perhaps you will even travel on the back of a native elephant, or take a boat trip in a traditional Burmese craft. Those with a good head for heights should head for the hills on a trekking or climbing expedition or fly high in a hot air balloon over the delights of Bagan. Experience age-old cultures very different to your own in remote mountain and lake communities and watch the wildlife in remote locations far from the trappings of the modern world.
7. Captivating culture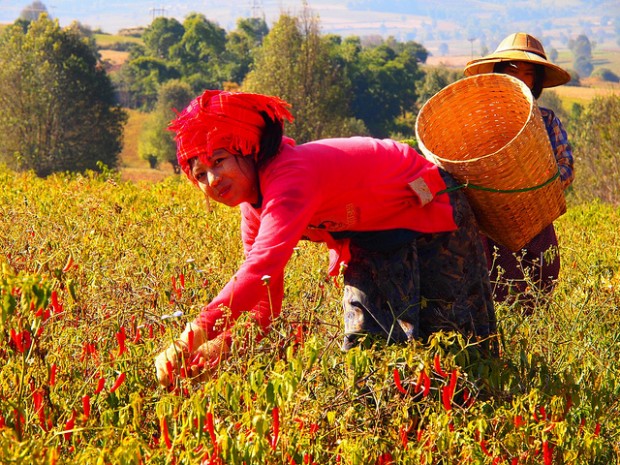 Image credit: Paul Arps
Wherever you go in this alluring country you will be sure to receive a warm and friendly welcome from the local people. As long as you are respectful and modest, you will meet with a people ready and willing to share their lives and culture with you and welcome you to their country. Experience the rich and unspoiled heritage of this country that has been distinct from all others throughout the generations. See the culture of performing arts, local arts and crafts, local religious practices and belief systems. Sample local food and drink and relax into a way of life that is truly special and truly unique.
These are just some of the many reasons to visit Myanmar as soon as you possibly can.
Also read: A Photographer's Dream: the Golden Lights of Bagan, Myanmar