It's the time of year that travellers have been anticipating: the NATAS Travel Fair! Happening from 22 – 24 Feb 2019 with over 80 exhibitors, enjoy some of the best travel deals travel agencies, national tourism organisations and more! To find out what's on this weekend, keep a lookout for all the latest updates on TripZilla's NATAS Travel Fair 2019 page.
2019 is the year to aim big and travel far, especially when names like Nam Ho Travel and Fiji Airways are already going all out with their travel deals. We're highlighting the best promotions on tours and packages in Europe and beyond so that you can get the best savings where it'll count most!
1. 11/13D Let's GO Central Europe 1 for 1 Promo
Deal Highlights:
✓ Travel across Holland, Belgium, France, Germany, Switzerland & Italy
✓ VIP discount of an additional 10% at Designer Outlets in Paris
✓ Free upgrade to an alpine resort hotel in Switzerland
✓ Enjoy the world's highest alpine coaster and unlimited tobogganing down the Swiss Alps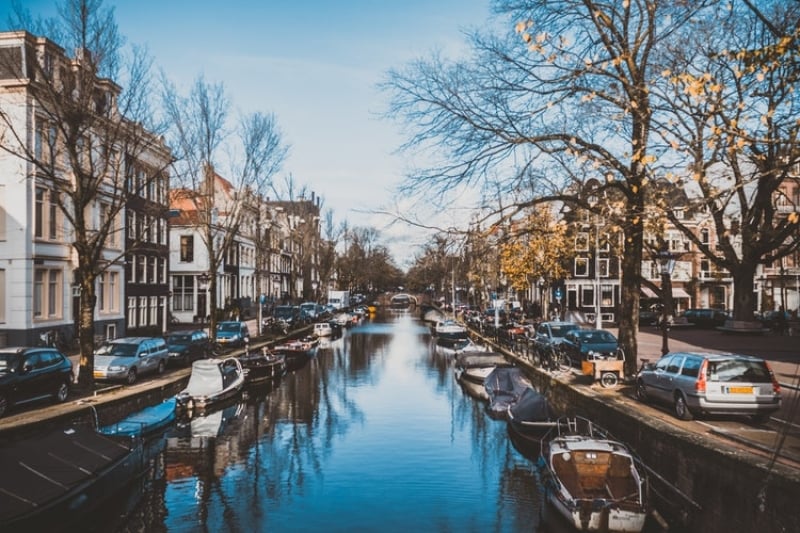 It'll be hard to come by a deal as good as this: Nam Ho Travel's 1-FOR-1 promotion for their 11D/13D Let's GO Central Europe packages. Grab a travel buddy and go exploring across six European countries!
Fall in love with Holland's iconic windmills and go on a canal cruise around Amsterdam that'll take you to the old bridges, traditional houseboats and merchant houses throughout the city. Traverse remarkable cities like Brussels, Paris and Milan, as well as the picturesque regions of Baden and central Switzerland. Whether you've always dreamt of seeing Europe or you just can't get enough, this is a package deal you can't pass up.
2. 14 Days Italy/Switzerland/France/Holland
Deal Highlights:
✓ Visit more Italian cities: Rome, Vatican City, Pisa, Florence, Venice & Milan
✓ Exclusive Lake Cruise in Titisee (Mid Apr – Oct 2019)
✓ Free entrance to Keukenhof Garden (21 Mar – 19 May 2019)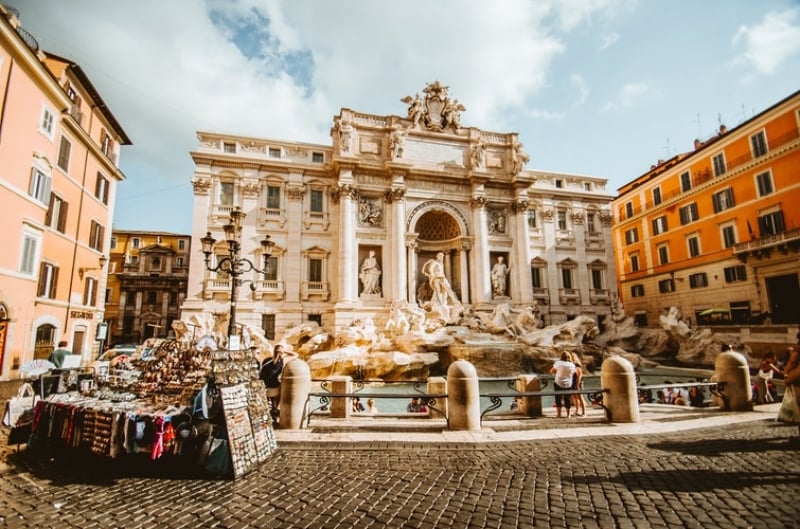 Enthusiasts of all things Italian will be delighted when travelling with CS Travel on their 14 Days Italy/Switzerland/France/Holland package, with five out of the 14 days dedicated to touring Italy. The tour will also take you to other highlights in Europe, from reaching the top of Europe in Jungfraujoch, Switzerland, to seeing the Atonium up-close in Brussels.
Be sure you plan the best times to join the tour, as certain dates will give you access to exclusive features such as a lake cruise in Titisee, Germany, or even free entrance to the Keukenhof Garden in Holland that's only open for a limited period each year.
3. 11D8N USA Western Delight (Summer)
Deal Highlights:
✓ Visit cities like San Francisco, Monterey, Nevada, Arizona & Los Angeles
✓ Visit natural wonders like the Yosemite National Park and the Grand Canyon
✓ Entry to Universal Studios Hollywood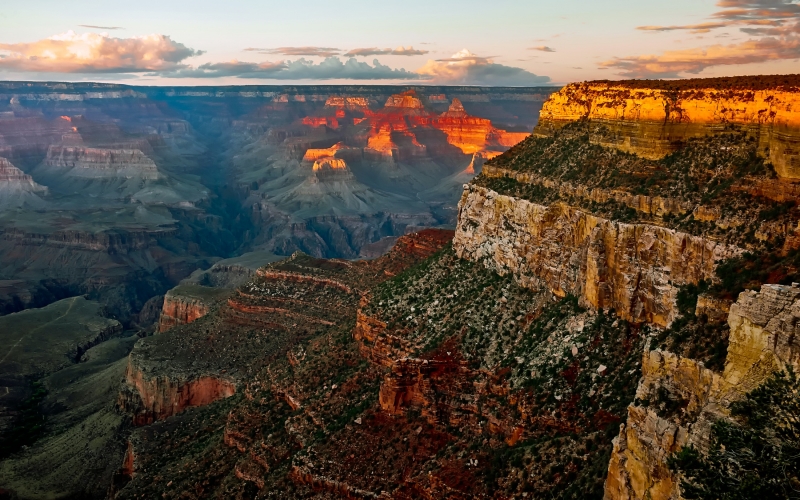 Experience a magical summer in the USA with EU Holidays as part of their 11D8N USA Western Delight (Summer) package. Catch a glimpse of famous sights like the Golden Gate Bridge in San Francisco and spend time in places that you often see celebrated in the movies, like Las Vegas! Other natural gems in Yosemite National Park will also be featured on the tour such as Yosemite Falls and of course, the magnificent Grand Canyon.
Add on to the wonder by opting for a helicopter or boat ride at the Grand Canyon, or go cruising around San Francisco Bay. Otherwise, there are plenty of activities to occupy yourselves with, including shopping at California's largest collection of luxury outlets – Desert Hill Premium Outlets. Whichever kind of activities you're inclined to, it will be an unforgettable experience unlike no other.
4. Experience Fiji – The Warwick Fiji (Coral Coast)
Deal Highlights:
✓ Flights on Fiji Airways
✓ 4 nights accommodation at The Warwick Fiji Resort & Spa Garden View Room
✓ Tours of Sigatoka and Robinson Crusoe Island
✓ Mystery perks for honeymooners
Hong Thai Travel's Experience Fiji – The Warwick Fiji (Coral Coast) package is perfect for couples looking to snag a good honeymoon deal; what better place to enjoy your honeymoon in than idyllic Fiji?
Spend an enjoyable flight from Singapore with Fiji Airways, before getting the full Fiji experience where leisure is the main agenda. For the adventure-goers, you can also enjoy some adrenaline-pumping activities like jet boating and ziplining! With plenty to do, this island in the South Pacific Ocean is a paradise you won't mind travelling the distance for.
5. 25% discount on Albatross World Travel & Tours Packages
Offered by: Albatross World Travel & Tours (Booth 5H05)
Package name: All packages under NATAS PROMO
Departure date: Now – Mar 2020
Price: Up to 25% discount
Deal Highlights:
✓ Enjoy up to 25% discount on promoted packages
✓ A variety of destinations available, from Kenya to Turkey and Myanmar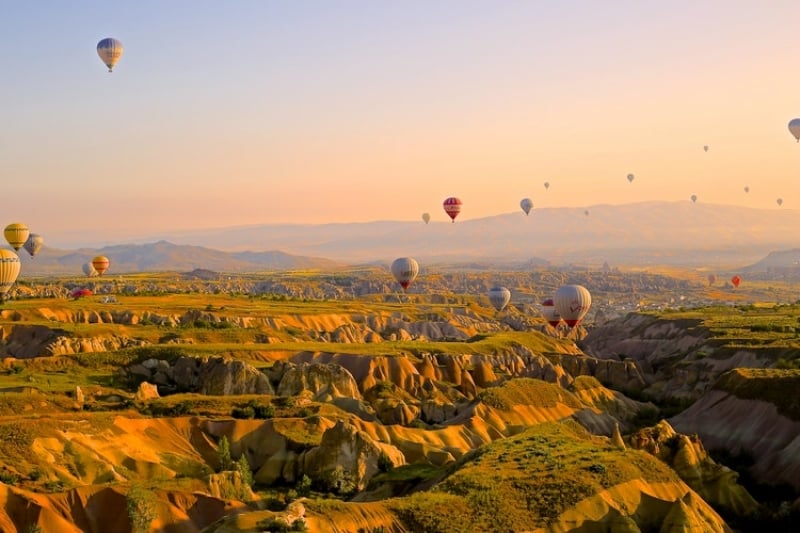 This last deal deserves a mention as you get to enjoy up to 25% off the many packages that Albatross World Travel & Tours are offering, with destinations as diverse as Cape Town, Bosnia and Croatia.
Whether you're looking to explore the exotic regions of Turkey or want to have a safari adventure, you'll get to travel fuss-free with Albatross World Travel & Tours booking you the best hotels and planning an exhilarating journey for you to embark on. You can even choose to travel as late as March 2020 on some of these packages!
Ready to start planning for your far-away holiday? Head down to NATAS Travel Fair 2019 happening this weekend, to get first-hand information about these deals and many more! Be the first to secure the best holiday deals when you stay updated with the Tripzilla Online Travel Fair.