Think of Fiji and long pristine beaches come to mind. What if we told you that there was a whole other side of Fiji? One that only the… brave of heart can handle?
If you're seeking a bit (or, a lot!) of thrill for your next holiday, look no further! From exploring the vast South Pacific Ocean, or braving through the jungle wilderness on foot, there are plenty of adventure activities in Fiji for those with the courage and steel hearts to test their mettle!
Are you brave enough? Let's find out with these 6 adventure activities to take on in Fiji that are guaranteed to get your heart racing!
Also read: Fiji: An Exotic Beach Paradise That Everyone's Been Missing Out On
1. Dive with… sharks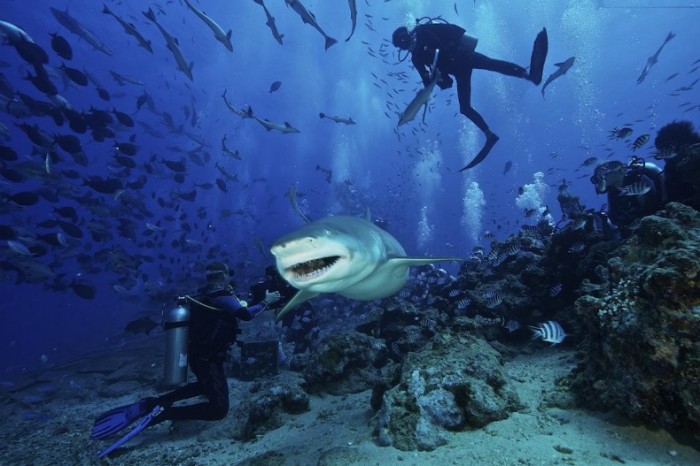 Image credit: Alterra
Sharks aren't called the Kings of the Ocean for nothing! If you've watched Jaws, you'll know full well what I mean. Gulp. Go diving in the Beqa Lagoon, and come face-to-face with lots of bull and tiger sharks without the safety of a cage! I mean, those intimidating beasts actually swim right by you. Take to the watery depths of Split Rock as well, and navigate your way through a maze of underwater canyons, tunnels and natural faults.
If you don't hold a scuba diving license, don't fret! There are lots of beginner courses readily available for beginners; there's no need for any sort of experience, the divemasters are used to teaching tourists from ground zero. It's a piece of cake!
2. Snorkel in the clearest of waters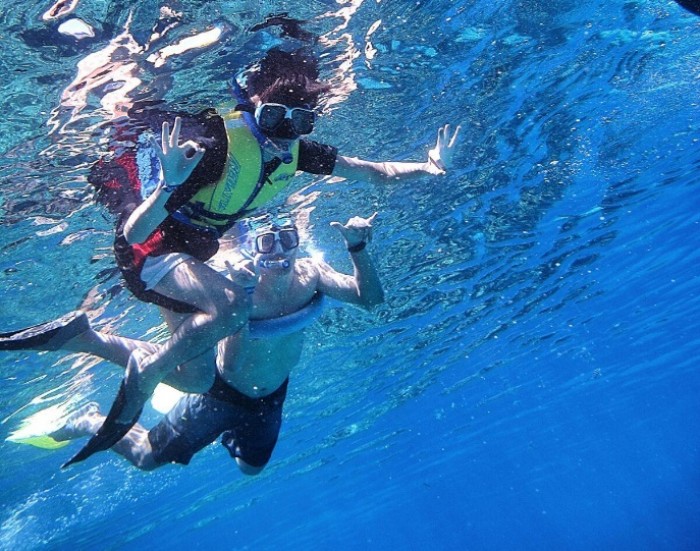 Or if you can't wrap your head around diving with one of the sea's greatest predators, why not snorkel instead? Anyone who has been to Fiji would definitely tell you that adventure begins in the water! Dubbed as the 'Soft Coral Capital of the World' by divers and snorkelers, the warm clear waters surrounding the coast offer visitors a breathtaking view of a whole new world below. Snorkel your way above endless stretches of brilliantly coloured coral reefs, and among over 1,500 species of marine life.
Just imagine: snorkelling through crystal-clear waters hand in hand with your other half. Why not bring your other half to Fiji, and have a whirlwind date you'll definitely remember? With this
6N Romantic Fiji package
, you'll get treated like royalty with VIP concierge service and beautiful resort accommodation. Nothing quite says love like a romantic island getaway!
3. Kayak, Parasail & Surf Your Way Through Paradise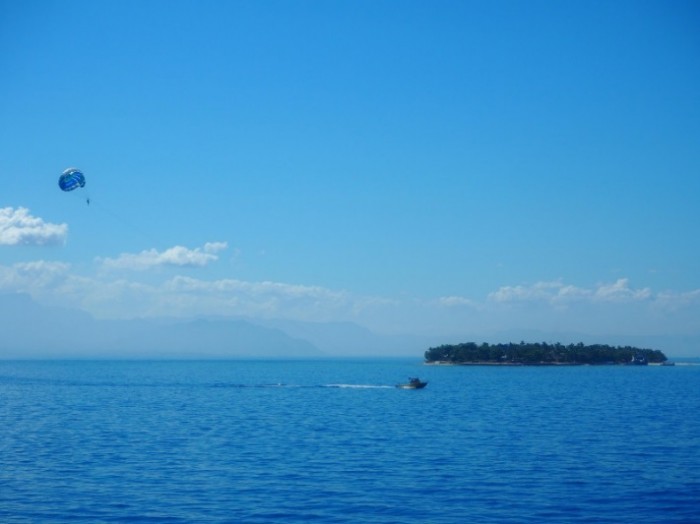 If you'd rather be on the water than inside, you can grab a kayak with a buddy from almost any resort and paddle your way along the coast! Parasailing and surfing are also popular activities that you should have no trouble looking for while walking along the white sandy beaches.
In case you're thinking that surfing's no kick, think again! Fiji is known for its majestic waves, which only the best of surfers will be able to conquer. Take it from us – you're up for the adventure of a lifetime! If you're unsure, don't hesitate to ask around – the friendly locals are more than happy to share with you the best places to catch the perfect winds and waves for your adventures!
4. Wander Along Jungle Trails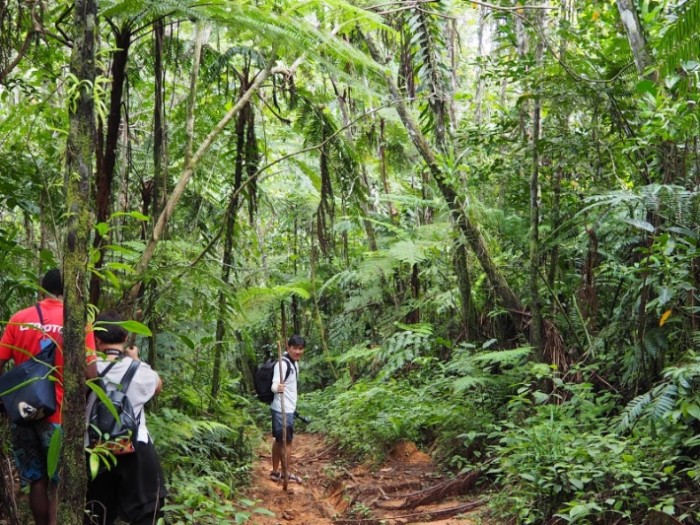 Of course, if you're afraid to get your feet wet altogether, the land activities are just as exciting for adrenaline junkies! Put on your best outdoor gear and prepare to explore the less-travelled paths in Fiji. Join one of the many jungle trails that will bring you to tremendous waterfalls, panoramic mountain spots, and the exclusive native birds which call the island nation home. Hear the call of the ancients as you wander deep into the jungle, you never know what you might find! Or… who you may find. We kid, but there's nothing quite like getting lost in sheer wilderness to get that heart pumping.
5. Zipline at Breakneck Speeds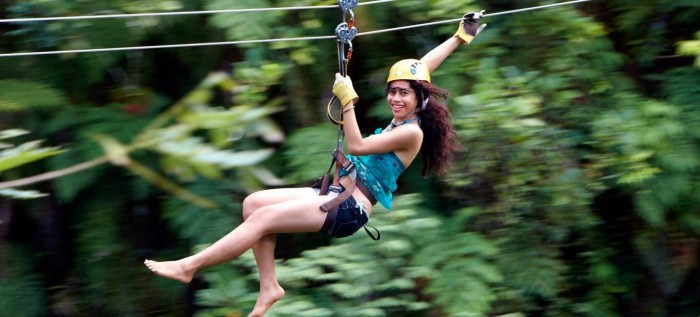 Image credit: Tourism Fiji
Looking for a faster way to traverse the trails? Then strap yourself to the nearest zip-line and prepare to zoom past the rainforest canopy. Not only will you get your dose of exhilaration, but you'll also enjoy the natural surroundings from high up! This is definitely not for the faint of heart – hold on tight to your harness as you watch the greenery whip by you. And yes, the word is whip!
6. Thunder Along Dirt Roads on an ATV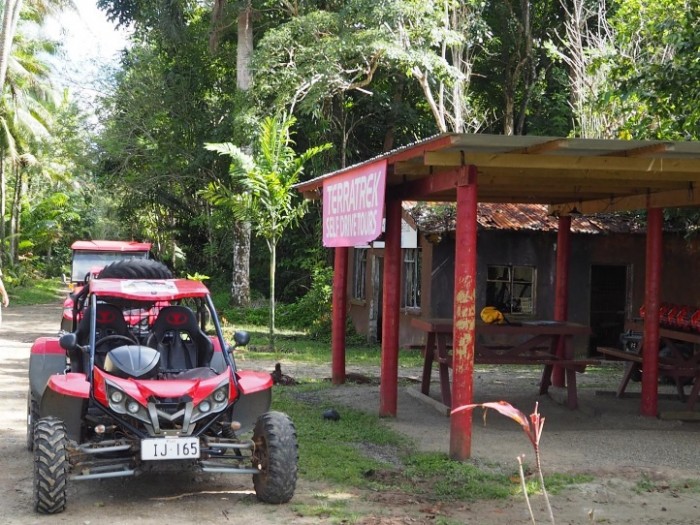 Should you have a driving license, you can give your feet a rest and let your hands do all the work with an ATV (all-terrain vehicle)! Take a scenic drive through the rainforest trail and leave the hustle and bustle of city life behind. Don't worry if you've never driven before, it's not much different from driving an automatic transmission car; you'll easily grasp the basics after a practice run around the track! The only difference? Lots of bumps and screams as you barrel along the dirt road. It's a fast-paced adventure that you just gotta try!
There are so many things to do in Fiji, and so little time! Why not have the adventure of a lifetime with this
6N Essence of Fiji package
? You'll have lots of time to yourself to check off all the activities listed here, and more!
Start exploring
, your island paradise awaits.
7. Skydive – Need we say more?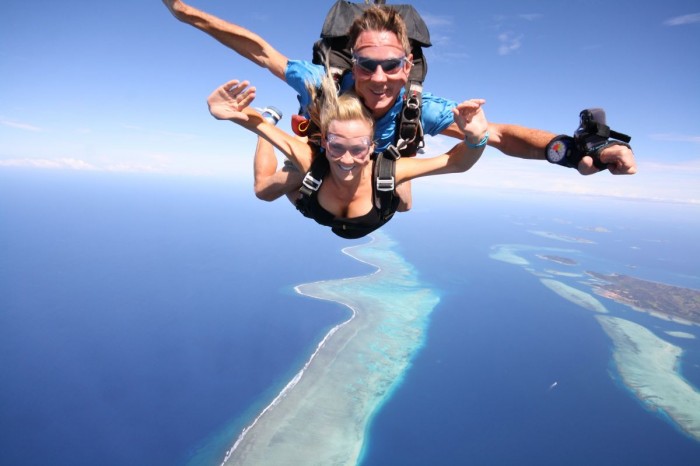 Image credit: Skydive Fiji
SKYDIVING. The top item on anyone's adventure bucketlist. If you're looking for the ultimate thrill, you've got it! One of the main highlights of skydiving would be hurtling down towards a stunning aerial view and here in Fiji, the view is unbeatable. The excitement starts once you enter the small plane, a multitude of emotions might very well overwhelm you as you gear up for your dive. Plummet through the air with no restraint, fears and inhibitions all thrown asunder! Heart pounding in your ears, feast your eyes on the expansive blue sea, as well as long stretches of corals and white sand. Stop procrastinating, and just jump already!
Why, these 6 adventure activities aren't enough to convince you to fly to Fiji? Here's another picture that will make you want to book your plane ticket right away: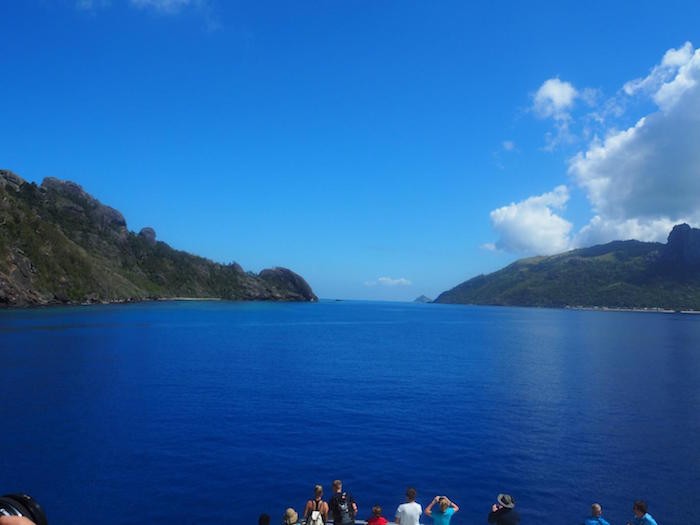 Come on, isn't that just drop-dead gorgeous? You only live once, so where better to have that long overdue adrenaline-fueled adventure. Fiji, of course! With a direct flight from Singapore to Nadi with Fiji Airways, it's so much easier to travel without the hassle of having to transit somewhere! Board your flight to cheerful cries of "Bula!", the friendly traditional Fijian greeting. Trust us, you'll feel right at home.
Book your tickets now, and be well on your way to Fiji, which is literally a slice of heaven on Earth. Enjoy!
Brought to you by Fiji Airways.