When in Japan, it's a must to visit Tokyo's trendy and hip neighbourhoods to feel the type of youthful energy the prefecture has to offer. One of these neighbourhoods is called Shimokitazawa, a place where travellers can appreciate vintage stores, shops with cool secondhand clothing, theatres, hip cafes, etc. To cater to young travellers or those visiting on a budget, Shimokitazawa also offers affordable stays, the most recent is called Mustard Hotel.
Also read: Tokyo Olympic Village Food Is Now Being Sold in 7-Eleven Stores in Japan
What to know about Mustard Hotel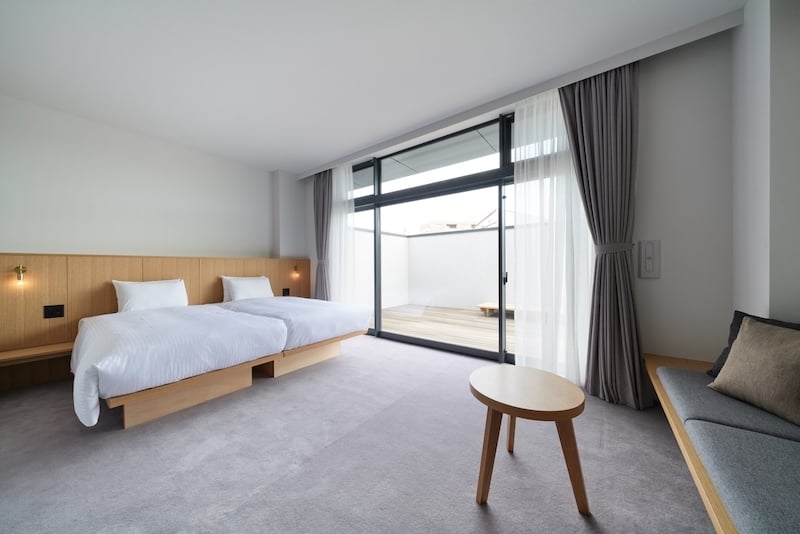 Mustard Hotel is set to open on 16 Sept 2021, Thursday, to locals. But as admirers of Japan, we're already dreaming of booking a stay in this minimalist abode in the future. It boasts a very spacious and clean modern aesthetic. Installed with wooden furniture, white walls, and warm lighting, Mustard Hotel is the epitome of a calming escape amidst an energetic city hub. 
The best part? It has a whole initiative of providing security and privacy to customers on an hourly basis, whether they would need a room to rest in the area for a short while, concentrate on work, or conduct video meetings. Mustard Hotel offers these day rooms at ¥500 per 30 minutes.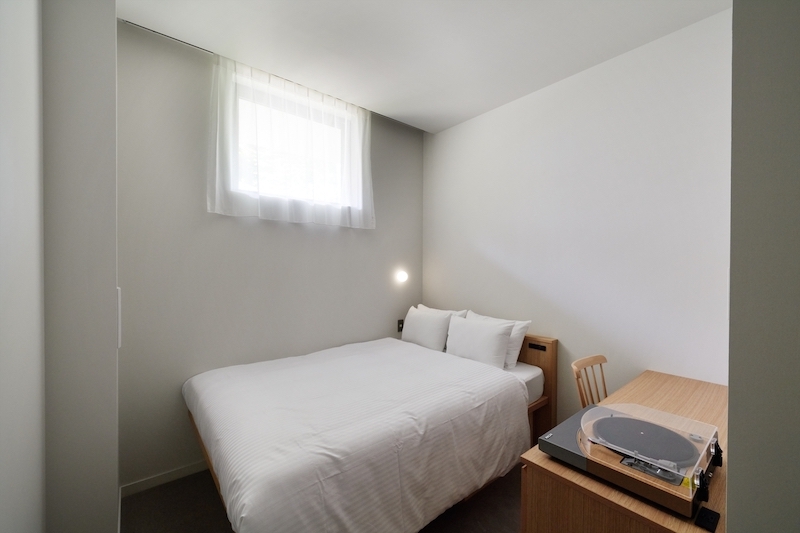 These rooms include a luxurious double bed, fully equipped record players and speakers, and a workspace. However, the showers are not available for single-day guests. That said though, this actually sounds like the future of working spaces in Japan for individuals and freelancers. It's definitely a more comfortable alternative than working in a cafe or in a co-working space the whole day. As for travellers, the Mustard Hotel would be the ideal place to drop off belongings while exploring the vibrant neighbourhood should they just be passing by. 

Reservations can be made as early as three months prior and as late as one day prior to the guest's stay. The hotel is a mere six-minute walk from Shimokitazawa Station on the Odakyu Line and Keio Inokashira Line. If you take the train, you can reach Shibuya and Shinjuku in just 20 minutes. 
Also read: These Are the Best Cities for Students to Live in 2022, According to a Study
You can visit the Mustard Hotel at 3-chōme-9 Kitazawa Setagaya City, Tokyo 155-0031. If you're lucky enough to be in the area right now, let us know your feedback about the hotel by dropping us a message on Facebook!
---
All images credited to Mustard Hotel | Official Website