Japan is renowned for its unspeckled Buddhist temples and Shinto shrines. But who would have thought that East Asia's most beautiful mosque would also be found here? Called Tokyo Camii, this ethereal-toned place of worship in Shibuya, Tokyo is Japan's largest mosque. It was kept under the radar from the travel scene for almost two decades — until it was dubbed an Instagrammable spot in recent years. 
Also read: 5 Magnificent Temples You Must Visit In Kyoto, Japan
Tokyo Camii's brief history
The foundations of Tokyo Camii go all the way back to 1938; but in 2000, the mosque was renovated into the modern mosque locals and tourists visit today. Although established in a predominantly Buddhist-centred country, Tokyo Camii is a proud authentic mosque whose materials, technicians, and engineers were brought in from Turkey.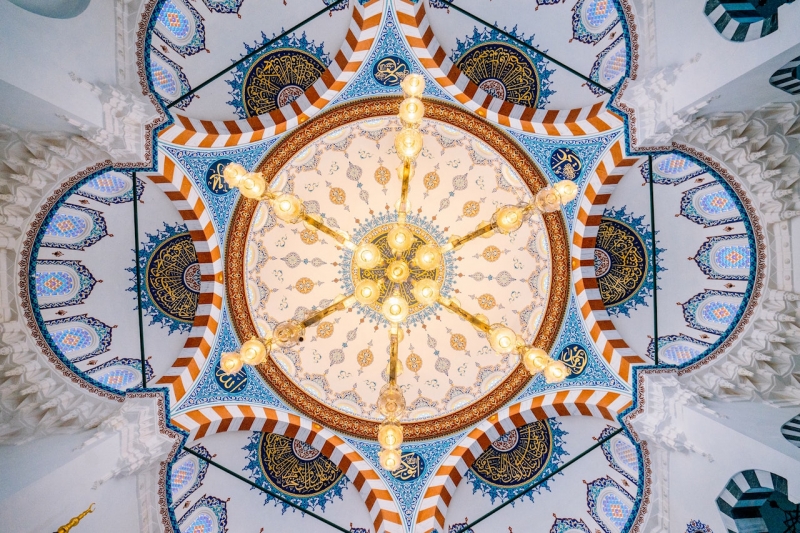 Due to the gradual rise of interest in Tokyo Camii, it eventually opened to free tours for travellers and even school excursions for Japanese students in 2014. The managers of the mosque allowed this in hopes of promoting the beauty of Islamic culture and to correct biased views against the teachings of Islam. 
Its purpose and design
According to spokesperson Shigeru Shimoyama, "Bias is generated because a person doesn't know about something. I hope as many people as possible look at this beautiful mosque and increase their interest in Islam." It only takes one look to see why this mosque is a work of art. Its heavenly hues, matched with the geometrically patterned doors and pillars, will make you feel as if you took a short side trip to the Middle East!
The mosque's windows are sealed with stained glass embellished with intricate patterns, and Arabic calligraphy is spread throughout the place of worship. All these alluring elements aren't something you'd expect to see in Tokyo. But thanks to Tokyo Camii, locals and tourists alike can gain a deeper understanding of Islamic culture in Japan's vibrant capital!
Also read: 13 Reasons Why Japan Lovers Will Also Love Taiwan!
So how about it? When the COVID-19 outbreak subsides and the next time you're in Japan, try something different and tour this charming and educational mosque in Shibuya, Tokyo!