Sailor Moon holds nothing back when it comes to its glamorous aesthetics. As the franchise celebrates 30 years of the anime series, it's only fitting to release another set of elegant merchandise suited to Sailor Moon fans, be they young or adult. The company has partnered with its long-time collaborator Anna Sui to release an irresistible line of accessories decked in pink, violet, black, and Sailor Moon icons!
Also read: Goodbye EasyCard? Taiwan Transforms Its Transport Pass to Sailor Moon Sticks!
Sailor Moon and Anna Sui release accessory line for the anime's 30th anniversary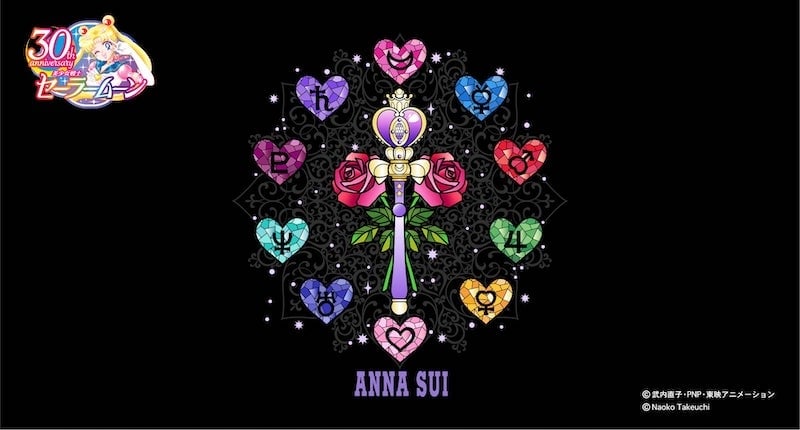 The limited edition of this accessory line features eight different accessories like handkerchiefs, pouches, and shopping bags. 
We predict that the handkerchief will already be a bestseller. The first features Anna Sui's iconic rose and the spiral moon rod against a striking violet background. The butterfly motif also showcases the symbolic colour of the 10 Sailor Scouts. Meanwhile, there's another handkerchief in pink featuring Sailor Scout pens, and another lavender hanky that elegantly presents the silhouettes of all the 10 Sailor Scouts. With all these signature Anna Sui colours — like pink, purple, and black — fans can either go for a soft or tough style.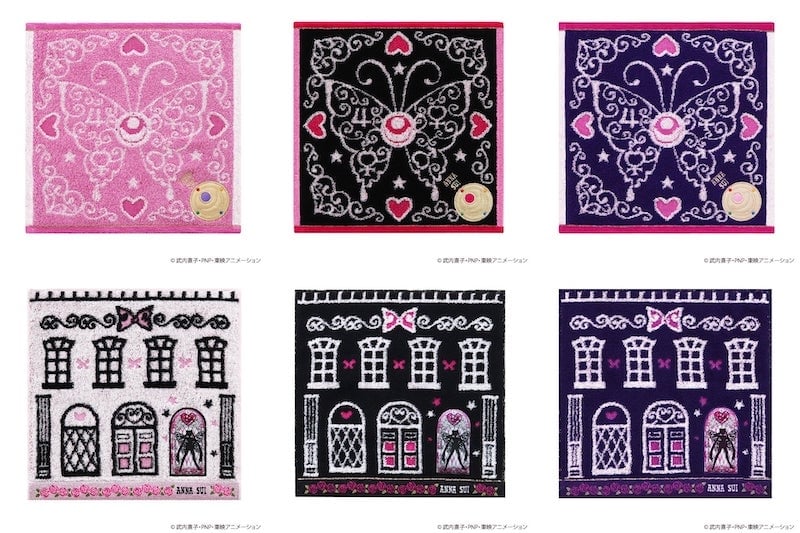 What's more, there are Sailor Moon x Anna Sui hand towels. The handkerchiefs cost ¥2,000 each, while these hand towels cost ¥1,000 each.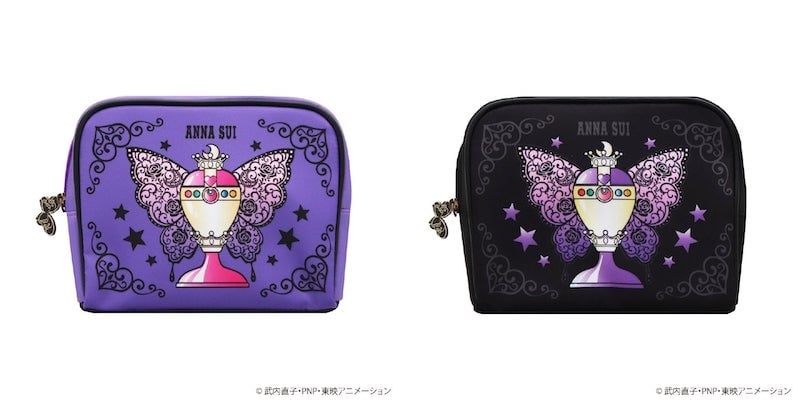 Need a new pouch to store cosmetics, toiletries, and other basic necessities? Get a load of these Sailor Moon pouches that are — you guessed it — in Anna Sui colours of purple and black. The zippers are in the shape of a butterfly (another Anna Sui symbol), and the central illustration represents the 10 Sailor Scouts. These pouches cost ¥4,000 each. 
Lastly, the Sailor Moon and Anna Sui shopping bags are eco-friendly and simply perfect. They come with a small pouch to store the bags when not in use. They also bear similar Sailor Moon designs to the handkerchief set, but the back of these shopping bags are decked with Anna Sui's iconic butterflies. You really get the best of both worlds with this accessory line!
Also read: 5 Commonly Mispronounced Japanese Brands That Might Surprise You
If you've got friends in Japan who can make the purchase for you and deliver these Sailor Moon merch to your doorstep, they can start reserving at Handkerchief Gallery. However, the physical and online stores don't go on sale until 25 Feb 2022. C'mon Sailor Moon fans, what's a little splurge every now and then for your favourite series?
---
Information and photos sourced from PR Times Japan | Official Website