Surrounded by the clear blue Andaman Sea off the mainland coast of Northwestern Malaysia, Langkawi is known for its beautiful beaches and many tourist attractions. If you're into beach hopping, get your sunglasses and suntan lotion ready because this guide is definitely for you!
1. Pantai Cenang beach
Of course this compilation of Langkawi Beaches had to start with the most popular beach! The Pantai Cenang Beach is the busiest and most developed beach in Langkawi. With clear blue waters and shining white sand, it is the perfect place to get a tan. If you wish to get your tan on in a more comfortable manner, you can rent sunbeds at various places on the beach for just 10-15 RM per day. As it is one of the most touristy beaches on the island, there is a wide range of water sport activities that you can do — Banana boating, jet skiing and parasailing.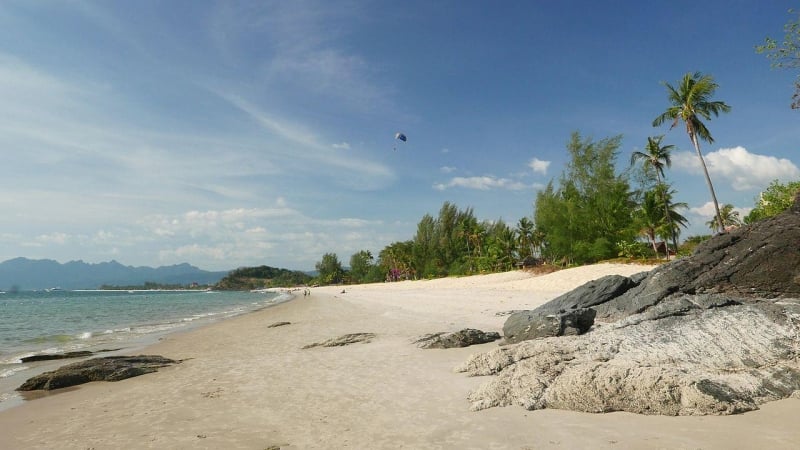 Image credit: NickLubushko
You can even visit the Underwater World near the beach, Malaysia's largest aquarium that houses more than 200 different species of marine and freshwater fish!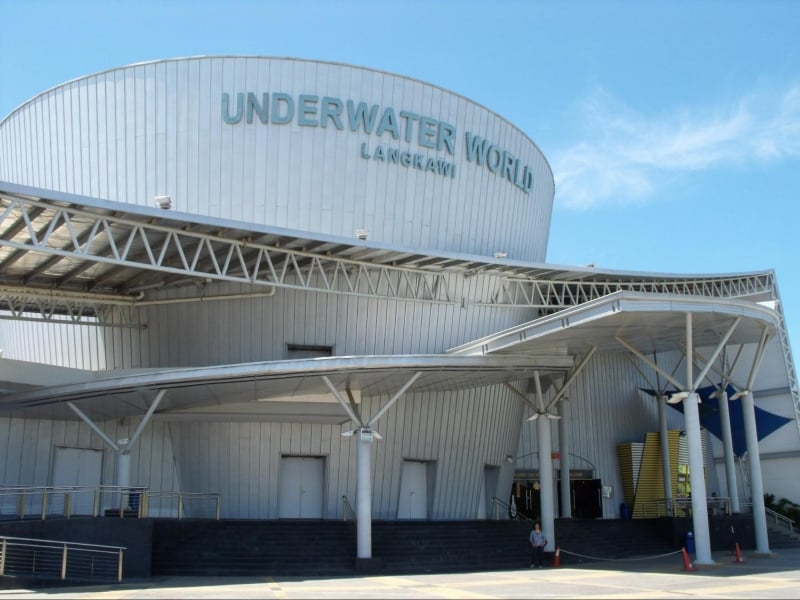 Image credit: Umang.joshi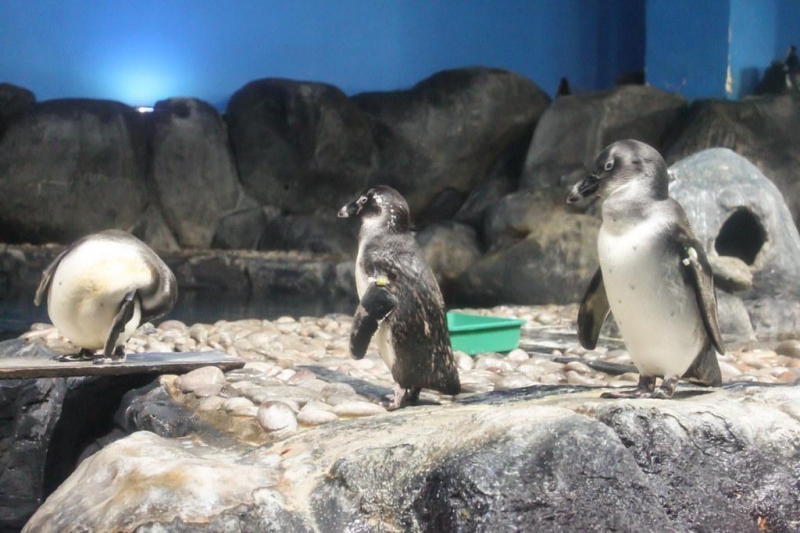 Image credit: Ryan McLaughlin
Opening Hours: 09:30 – 18:30 Monday – Friday 09:30 – 22:30 Friday – Sunday Address: Zon Pantai Cenang, Mukim Kedawang
If you have a sweet cravings then please do yourself a favour and eat the delicious crepes at MY French Factory. The portion is really generous — the perfect treat for anyone who loves a sweet treat!   
Address: Jalan Pantai Cenang, on the ground floor of the Langgura BARON Resort
Open every day except Fridays from 11:00am – 11:00pm  
How to get to the beach: Located about 18.5kms from Kuah Town and a 15 minutes taxi ride from the International airport located at Padang Matsirat. There is a bus service to Pantai Cenang but it is rather irregular. If you are staying elsewhere in the island, you can travel to the beach by a taxi or a rental car.
Address: Pantai Cenang, Langkawi 07000, Malaysia
2. Pantai Tengah
Pantai Tengah Beach is actually an extension of the Pantai Cenang Beach (just 10 minutes away!) but a lot less crowded. Whether you're lying on the sand or going for a spa, be rest assured that you'll have a relaxing time here. But remember to bring along your sunblock and sunglasses because it's going to be a hot and scorching afternoon at the beach!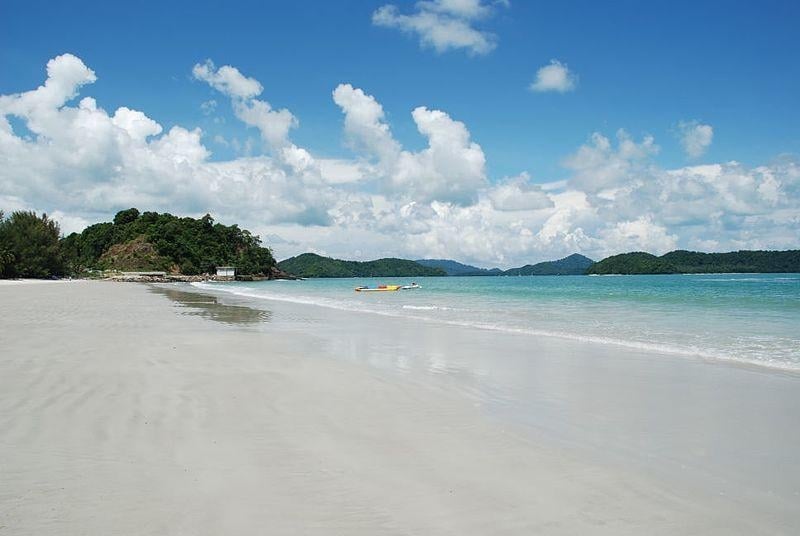 Image credit: jetsun
If you're up for more sightseeing, you can even go island hopping or a mangrove and eagle feeding tour! There are many island hopping tour operators and the standard tour usually starts at 9am and lasts for about 3 to 4 hours. The rate for the Island Hopping Tour is around RM45 to RM55 per person depending on the type of boat, season and tour operator.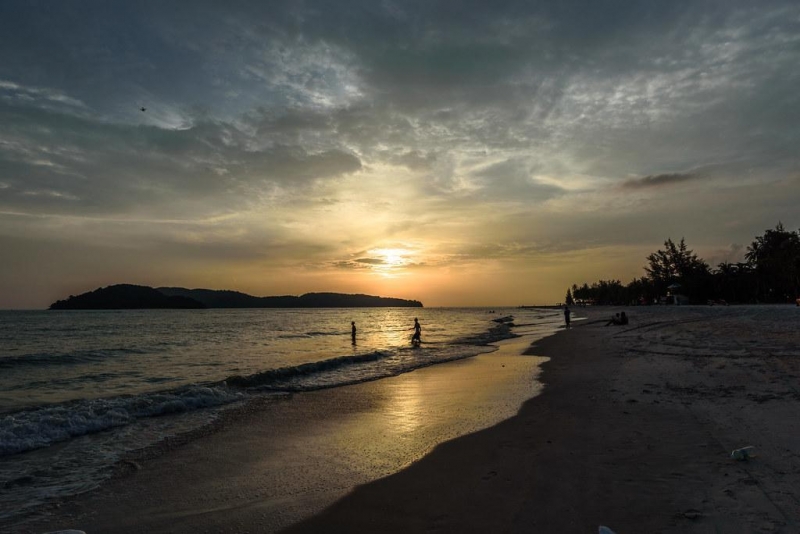 Image credit: WIL
After a whole afternoon of activities, enjoy the beautiful sunset by the beach. 
There is also a variety of cafes and restaurants, souvenir shops and duty free shops. It truly is a one stop paradise! 
Go to the Yellow Beach Cafe for a good western style meal and iced coffee or cold beer to cool down and find a shade away from the hot sun. Enjoy the views of Cenang Beach by chilling on the beanbags provided by the cafe.
Hours: Open every day except Tuesday from 12:00pm to 1:00am
Address: Jalan Pantai Tengah, Pantai Tengah
The nightlife at Pentai Tengah is also rather impressive. If you're ready for a good night of fun then you should definitely stay the night! There is a wide range of bars and clubs that play live music and you can just have a small drink and dance the night away.
3. Black Sand Beach (Pantai Pasir Hitam)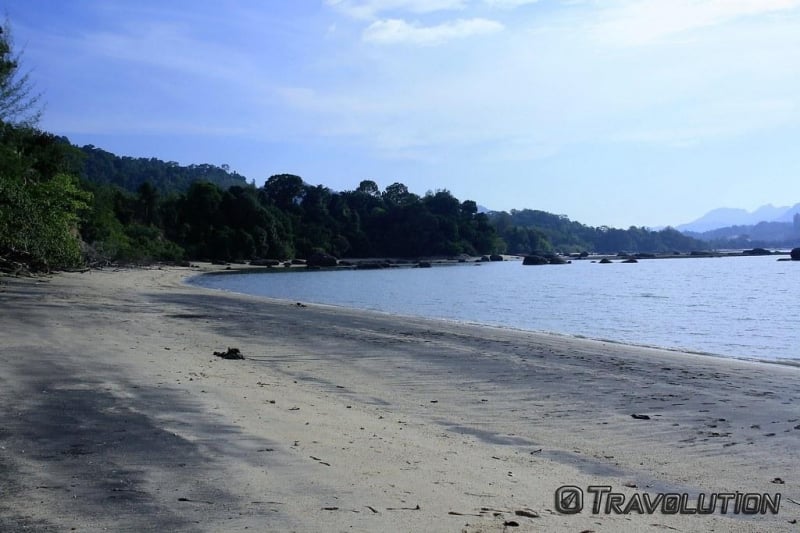 Image credit: Travolution360
Something special other than the usual white sand beaches you've probably visited many times, Langkawi has a special Black Sand Beach filled with stories and myths behind the colour of the sand. Although the sand is not exactly jet black, it does look like a mixture of black and white sand that makes the entire shore look ashy grey. Although it might not be the most ideal beach for sun tanning or visiting shops, it is definitely worth a visit because of the special black sand that changes the whole scenery. It is also a non touristy place so you can be sure that you can have a chill and peaceful afternoon there! 
How to get to the beach: It is located on the road Jalan Teluk Yu and it's about 20km from Kuah Town. You can rent a car or take a taxi down to the Black Sand Beach.
4. Shark Bay Beach (Teluk Yu Beach)
Named one of the most beautiful beaches in Langkawi just a short distance away from the black sand beach is the Teluk Yu Beach, also known as Shark Bay Beach. Fret not! There are no real sharks here. The name is only given because there are a few shark figurines made of stone at one side of the beach. 
There are many huts and cabanas there for you to have a restful siesta away from the sweltering heat in the afternoon. The view is really beautiful and there are many palm trees and it's pretty breezy there! The water at Teluk Yu Beach is calm and suitable for swimming.
How to get to the beach: Shark Bay Beach is open to the public 24 hours a day and there is no entry fee. The beach is located 21km away from Kuah Town and 24km from the airport. The best way to get here is by taxi or by renting a car. You can also take a nice brisk walk from the Black Sand Beach.
5. Tanjung Rhu Beach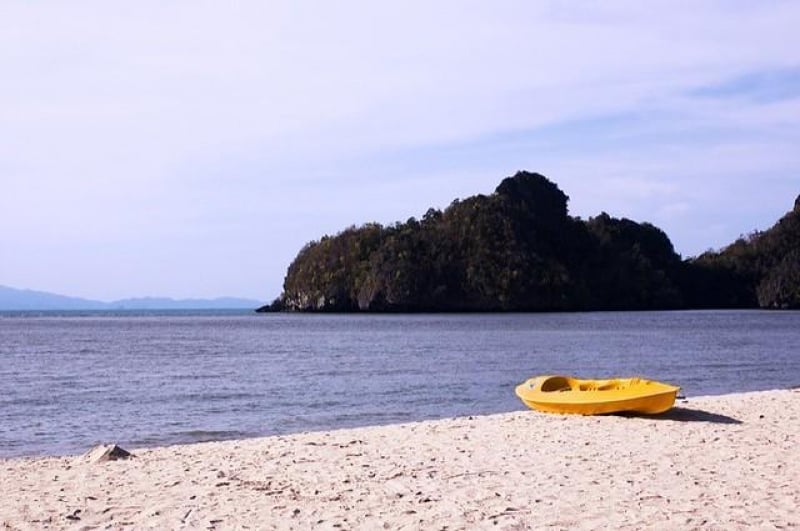 Image credit: KeWynn Lee
Located in the northeast of Langkawi Island, just beyond Pantai Pasir Hitam is Tanjong Rhu Beach! The scenery is absolutely beautiful so get your cameras ready! The waters are extremely clear and it really is the perfect place to just lie down and relax. Rather than visiting a beach filled with tourists, Tanjung Rhu Beach has a peaceful and tranquil atmosphere.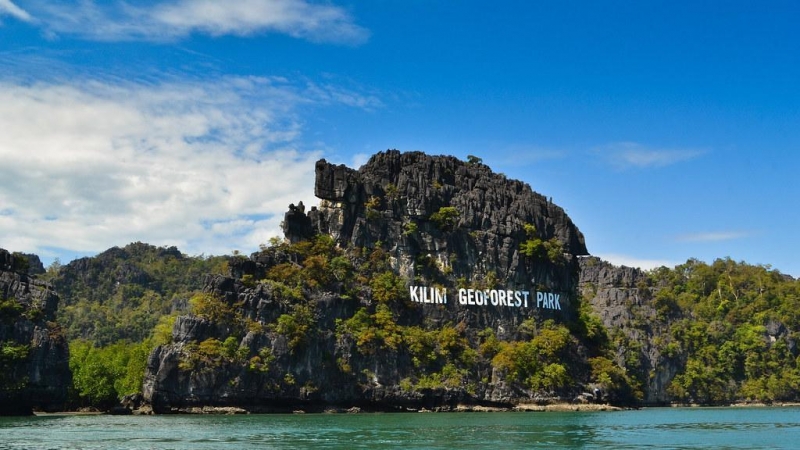 Image credit: Muse Rosli
You can also visit the Kilim Karst Geoforest Park, a nature reserve with a large collection of flora and fauna as well as interesting caves that have been preserved over the years. You will have to take motor boat tour from Tanjung Rhu bay area that will bring you along several islands where you can see dense mangroves and limestone rocks. You can even go for monkey feeding as part of the tour! 
If you're hungry, there are also a few roadside stalls that sell local food! But if you love dining with a great view of the beach, Scarborough Fish & Chips Restaurant might be right up your alley. Get a pint of cold beer with your fish and chips and enjoy the amazing sea view while you munch away!
Opening hours: Everyday from 10am-10pm
Address: Lot 1388, Jalan Tanjung Rhu, Mukim Air Hangat, 07100 Langkawi, Kedah, Malaysia
How to get to the beach: Tanjung Rhu is a public beach although there is a private beach area that belongs to the Tanjung Rhu Resort. It is located on the northern shoreline of Langkawi and can be accessed by means of a taxi or a rented car from Kuah Town.
6. Pantai Kok Beach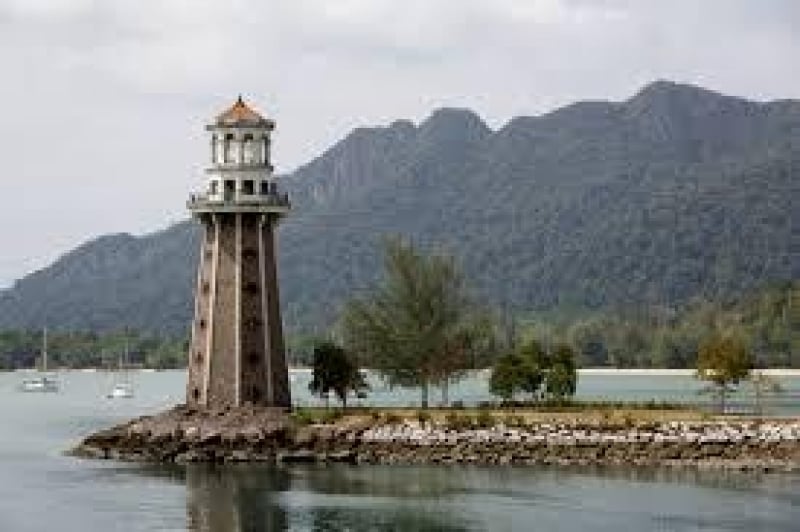 Image credit: CEphoto, Uwe Aranas
Tucked away along the western coast line of Langkawi is the Pentai Kok Beach. Other than relaxing by the beach, you could also visit the new Telaga Harbour Park, a yachting marina filled with many bars, restaurants and shops! You can also walk long the Perdena Quay after a long day of activities.
If you're keen on more sightseeing, you can even take a cable car ride to the peak of Mat Cincang Mountain and Telaga Tujuh Waterfalls.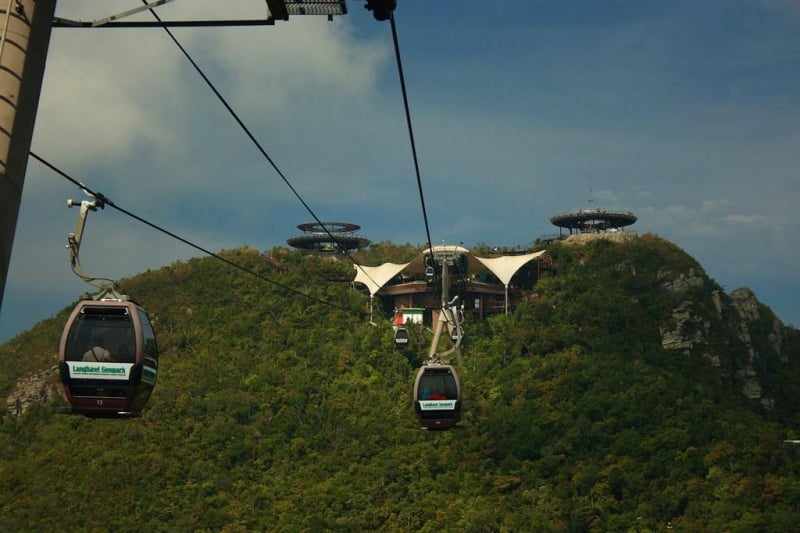 Image credit: dmytrok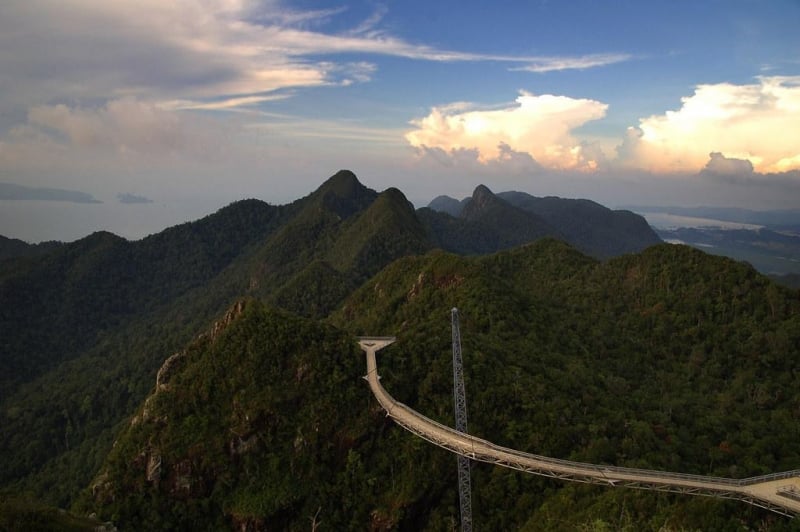 Image credit: amrufm
After the cable car ride, you can also take a long walk on the Langkawi Sky Bridge above Mount Mat Cincang.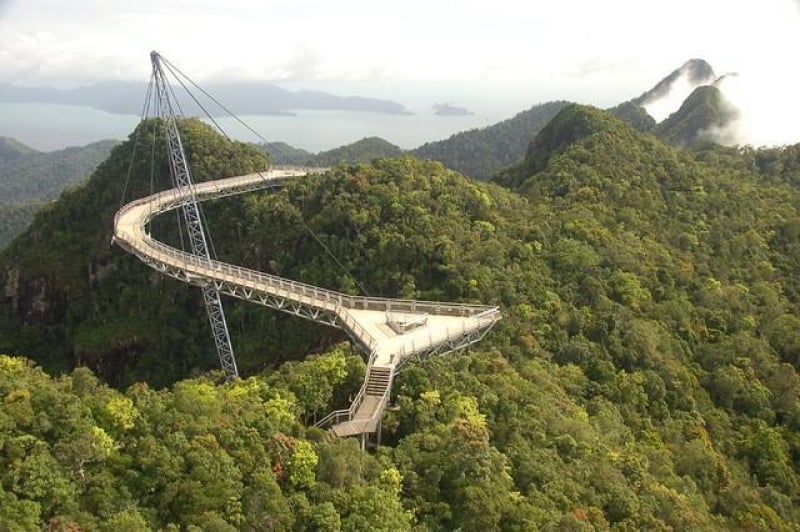 Image credit: Dylan Walters
Located 2,300ft above sea level, you're guaranteed a stunning bird's eye view of the island so don't forget your camera!
Opening hours for the bridge: 10am to 8pm
Address: Jalan Telaga Tujuh Teluk Burau, Langkawi, Kedah 07000
How to get to the beach: You can take a taxi from Kuah Town to the beach. However, it might be easy for you to go hire a taxi to go back to Kuah Town. The best way to move around is to rent a car!
7. Batu Hampar Beach
Situated in a place called Teluk Nibong, Batu Hampar Beach is open to the public and it's filled with many coconut trees with a great view of the sea.
How to get to the beach: You can reach there by taxi or a rental car. 
Address:
8. Pasir Tengkorak (Sandy Skull Beach)
Although Pasir Tengkorak Beach is quite secluded as compared to the rest of the beaches, it is one of the underrated beaches in Langkawi. The name of the beach translated in English is "Sandy Skull Beach". The name is derived from a legend that says there was a huge hailstorm that wrecked many ships and the skulls of the dead are washed up onto the shore here. But don't worry, there are no skulls or anything creepy on the beach at all!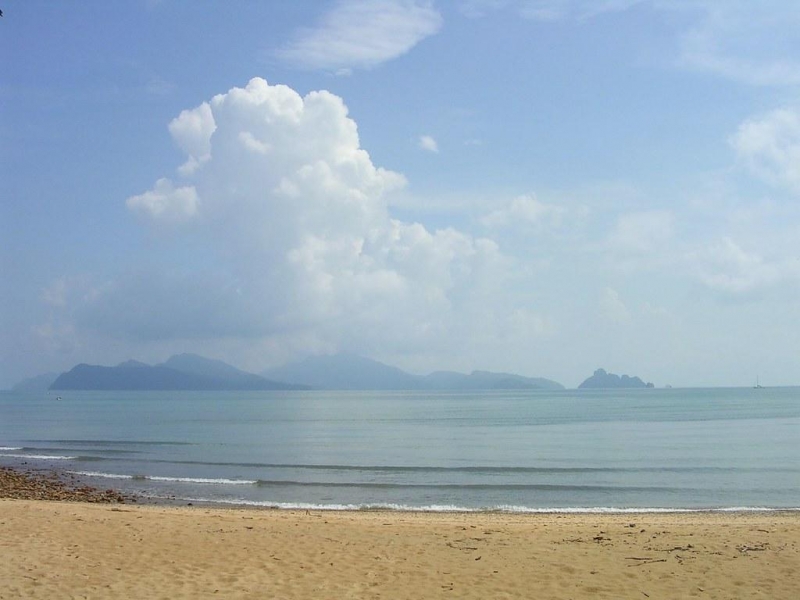 Image credit: The World Through Athene's Eyes
As part of the Hutan Lipur Pasir Tengkorak Recreational Forest, it's a rather small beach with many picnic tables which makes it suitable for families and big groups! However, there isn't a lot to do around the area as compared to the other more popular beaches. You won't be able to find any restaurants or bars nearby so remember to grab a bite before going or bring your own food and have a picnic! Also, there are quite a few cheeky monkeys who might target you if you're carrying food so keep your belongings close to you!
How to get to the beach: A rental car or taking a taxi would be the best to get to this beach from Kuah Town. 
9. Datai Bay Beach
Last but not least, the Datai Bay Beach is a curved beach that is located at the North-western end of Langkawi. Also known as Pantai Teluk Datai, it is a private beach that is only open to residents of the luxurious resorts (The Datai and The Andaman) located there. The resorts offer a wide range of water sport activities and the Datai Golf Course is also located nearby. The views are simply breathtaking as you get a full view of Mount Mat Cinchang and the water is crystal clear — perfect for a swim!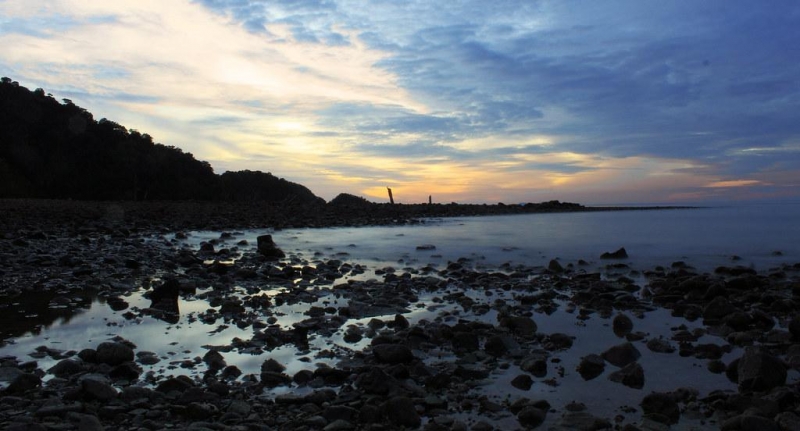 Image credit: Saurabh Vyas
If you're not a guest at the resorts and you want to get a view of the beach, you could keep driving along the road Jalan Datai until you reach a headland, There is a trail through the jungle that leads you to the waters. If you're adventurous enough, this could be a great way to explore the island too! 
Most of the beaches listed here offer water sport activities, spas as well as island hopping tours. With the amazing views and the chill vibes, the beaches in Langkawi will be the perfect place to relax and enjoy!