In the wake of Malaysia's recent flood crises, former Malaysian Minister of Tourism and Culture, Datuk Seri Nazri Aziz, recently recommended voluntourism as the solution. 
Also read: Malaysia's First Gordon Ramsay Bar & Grill to Open in Kuala Lumpur
What is voluntourism?
Also known as volunteer tourism, it is when tourists travel to a different country to perform charity work. 
According to the prominent politician, Malaysia should look into promoting tourism efforts during the monsoon season when floods are more prevalent. In his eyes, seasonal floods in the country could be marketed as a tourist attraction. "The flood is like a festival. Every monsoon, we have a flood festival, and people will come." 
He even went on to say that volunteer tourism would be an enjoyable, yet educational experience for tourists. In return, Malaysia can benefit from the extra help they can get. 
Is there really a silver lining?
Perhaps unsurprisingly, Nazri's ideas were not widely accepted. Opposition Members of Parliament chided as his insensitive idea as a reflection of his disconnect from reality and lack of empathy.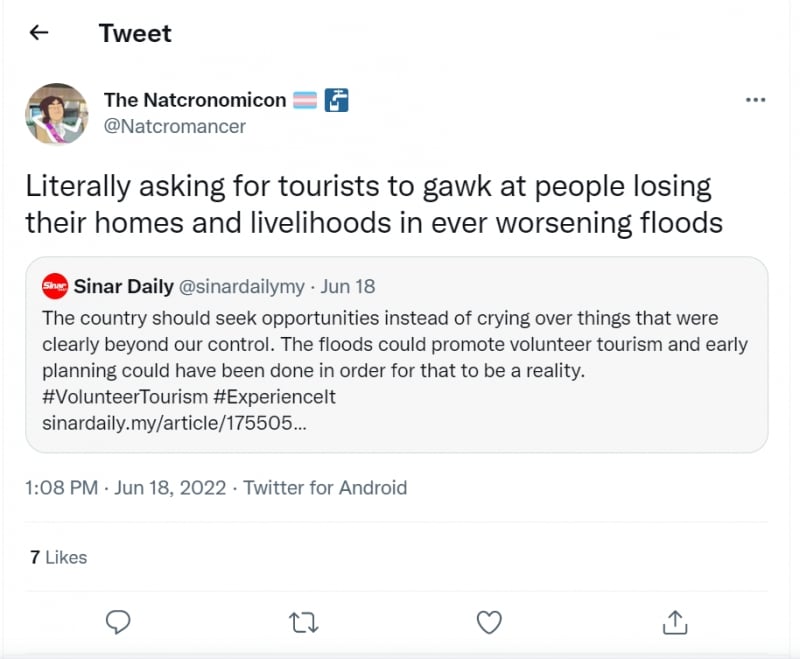 Similarly, netizens on social media have expressed their disbelief and outrage at Nazri's ideas. Many have claimed that the Malaysian government should work on better flood prevention strategies. On the other hand, others thought the local ministers should play their part in financial contributions to repair damaged infrastructure with their salaries.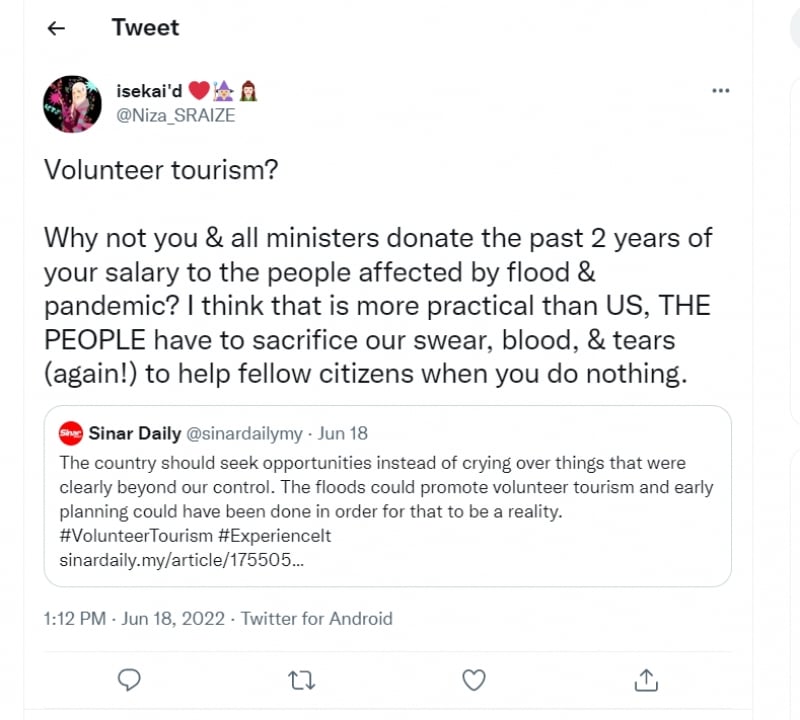 In fact, when Sinar Daily covered Nazri's ideas on Twitter, many of them mistook their coverage as satire.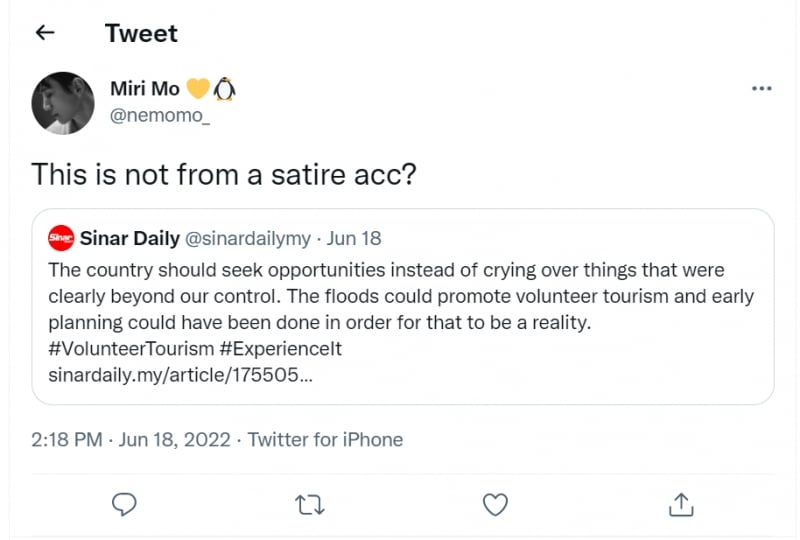 What do you think about this out-of-the-box idea? Would you travel to a country on a similar scheme? Let us know!  
---
Featured image credit: gdagys | Canva Pro