Ah New York City, the concrete jungle where dreams are made of. In this vibrant metropolitan city, there are just so many things to discover and do! New York City undisputably boasts more iconic attractions than arguably any other city of Earth – Times Square, Statue of Liberty, Empire State Building and so on – but my advice to anyone visiting New York City for the first time is to also allow time for the less-known, more low-key attractions.
The abundance of distinct neighborhoods, hidden eateries and undiscovered attractions is actually what makes New York City the most exciting metropolis in the world. Here's a list of amazingly fun things you never knew you could do in New York City!
1. Ride the Roosevelt Island Tramway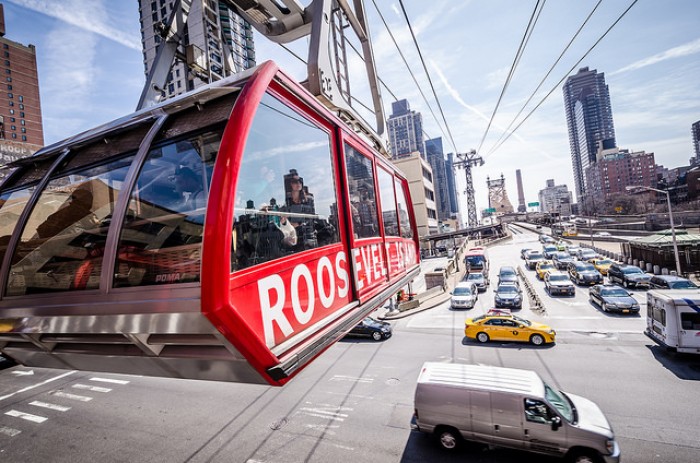 Image credit: m01229
Many people don't know about the Roosevelt Island Tramway. I don't blame them – I didn't either until my third visit to the Big Apple! The tramway commutes between the Upper East Side and Roosevelt Island, offering great elevated views of Manhattan's skyscrapers on the way. Plus, this aerial tramway is actually part of the NYC subway system. In other words, you can ride with your subway card. How convenient is that!
2. Buy souvenirs at a Brooklyn flea market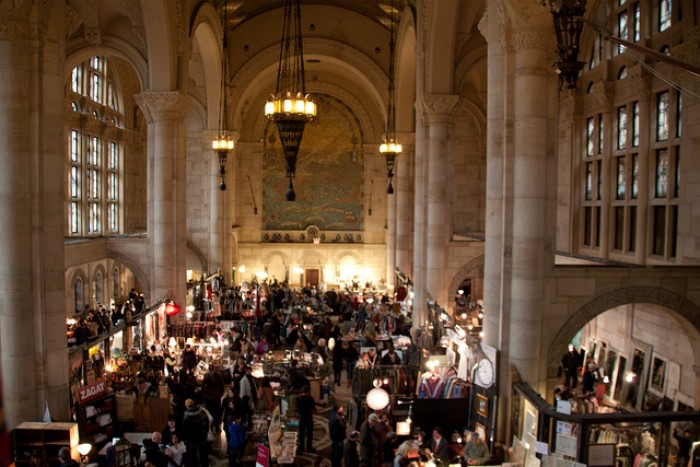 Image credit: Henry Shi
Fort Greene in Brooklyn holds a massive flea market on Saturdays which attracts hundreds of people, locals and tourists alike. With its countless stalls, this is where you can buy one of the most authentic New York City souvenirs anywhere in the city. From antique city maps to chic sunglasses and boutique clothes, you'll find it all here!
3. Go for a swim in Coney Island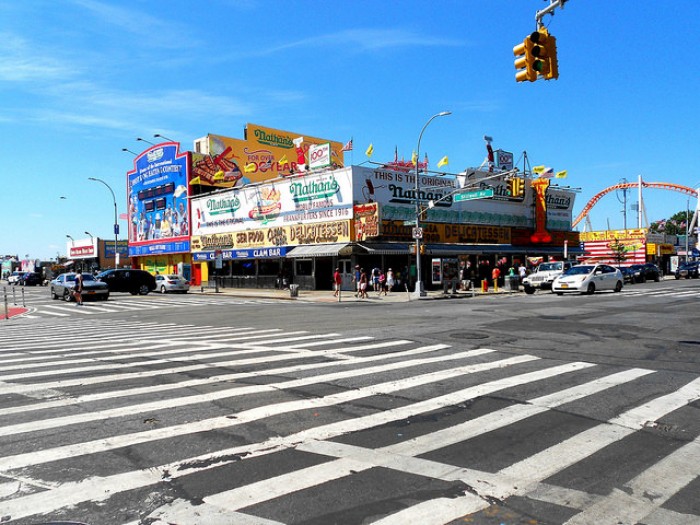 Image credit: Josue Mendivil
Coney Island – located in the very southern part of Brooklyn – might be a long subway ride from Manhattan, but it's a place so remarkable that it's worth every bit of the commute! With its roller coasters, seaside boardwalk, amusement parks, beach bars and arcades, this is a world away from anything and anywhere else in New York City. A wide sandy beach also lines the shore, allowing you to go for a dip in the water of the Atlantic Ocean.
4. Indulge in oysters and cocktails in Grand Central Station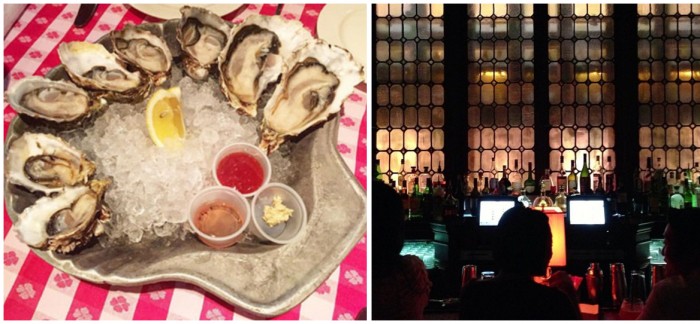 Image credit: (left) Grand Central Oyster Bar Restaurant; (right) John Zacherle
Missing your train in Grand Central Station doesn't need to be a problem – in fact, it merely gives you a chance to experience one of New York City's most fun places. At Grand Central Station, The Campbell Apartment – once the lavish office of tycoon John W. Campbell – is where you can sip cocktails among city workers and be served by bow-tied waiters. Over at the Grand Central Oyster Bar, you'll have the chance to indulge in world-class oysters.
5. Visit Medieval Europe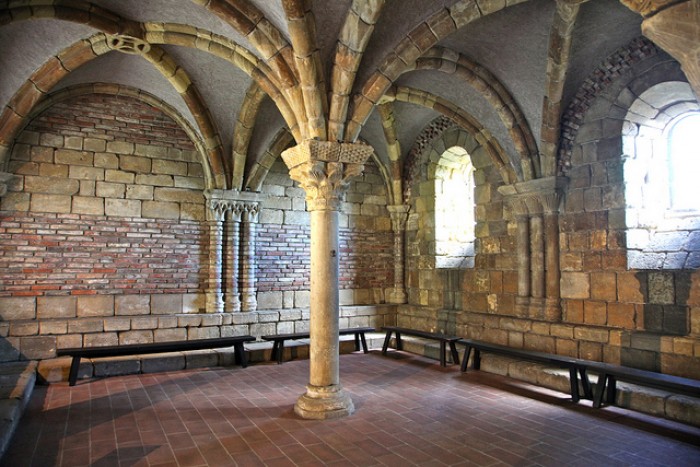 Image credit: torbakhopper
The Cloisters is one of New York City's most extraordinary museums. Featuring a hilltop bell tower, courtyard gardens and brick buildings, it looks like it comes straight from medieval Europe. And the wonderful thing is that it kind of does! Parts of the Cloisters, which was established in 1930, consist of centuries-old buildings transplanted to New York City from France and Spain. The museum also exhibits medieval architecture and art, and is perfect to spend an afternoon at.
6. Experience the American Revolution era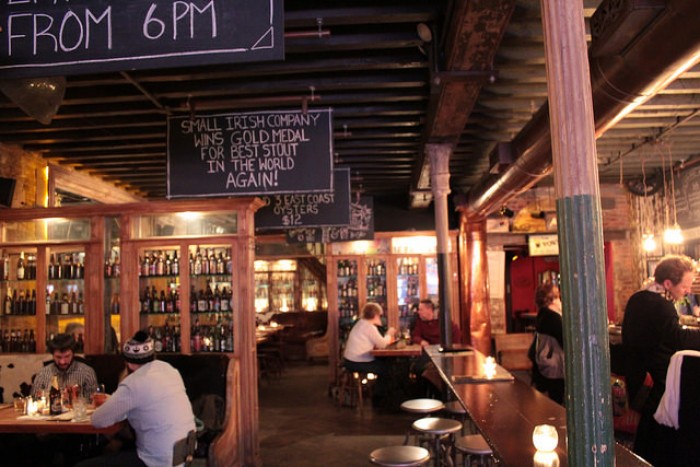 Image credit: KatieThebeau
The seeds of the American Evolution were sown in many places but in New York City, talk of revolution was nowhere as strong as it was at Fraunces Tavern. Now, that very building houses a museum and a traditional wood-paneled dining room where you can eat food that was served in the late-1700s and drink cups of cinnamon punch. Virtually unknown to most tourists, this is one of the oldest bars in New York City. Definitely worth a visit!
7. Walk the High Line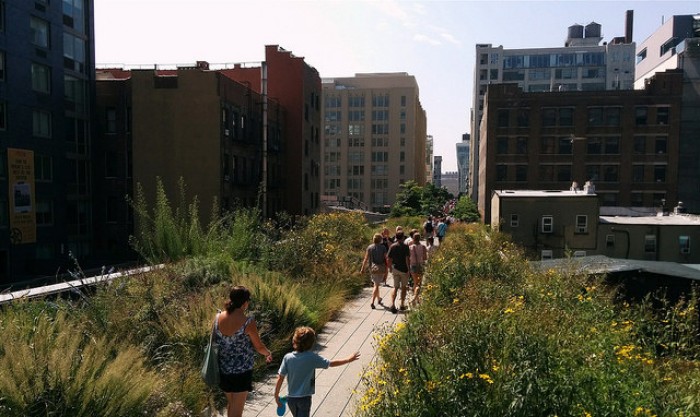 Image credit: Mark Skarratts
This is probably New York City's smallest, yet most fun, park. This 1.45-mile linear park is the only green space in the city that offers views of street life below. It is situated on an old elevated freight railroad, a superb example of urban recreation and re-creation in one. Above the streets of Manhattan's West Side, you can enjoy great views of the skyscrapers, including glimpses of the Empire State Building, and simply relax on benches. Plus, there's even an elevated bar!
8. See the Statue of Liberty from up close for free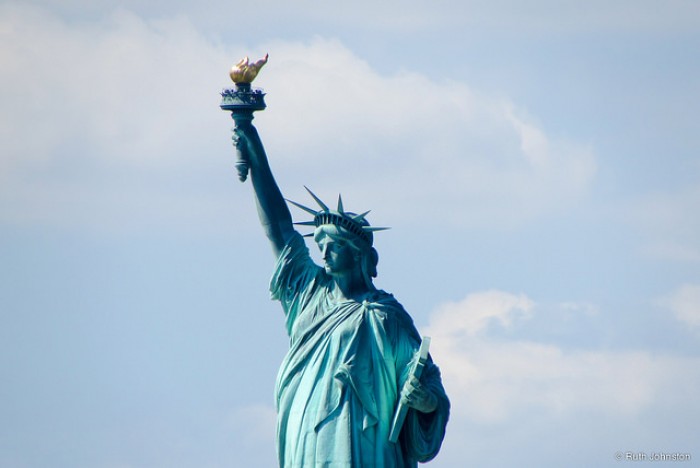 Image credit: Ruth Johnston
The Staten Ferry is a passenger ferry commuting between Lower Manhattan and Staten Island numerous times a day, and is meant to serve workers in NYC. It is, however, also one of the city's greatest, relatively unknown tourist attraction!. It is completely free for everyone, including tourists, and you can ride it without tickets. All you need to do is show up and get in line. The ferry passes by the Statue of Liberty offering gratis views from the world's most famous statue. Once in Staten Island, simply join the queue again and head back to Manhattan. Oh, and take it from us – the views of the Manhattan skyline are the best you'll ever see.
So the next time you're in New York City, don't spend all your time going to all the usual attractions. Check out some of the above for a fun novel experience too!
Book your flights through these travel agencies now:
Travel Agencies
---
Brought to you by United Airlines/ANA.