Few would disagree that the US is an awesome place for a pair of young holidaymakers seeking the time of their lives. Fewer still would disagree that within the US, California – with its synonymy to the bustling, sunny West Coast – is the single best state to totally live the American Holiday Dream…and here are so many reasons why.
1. It has an unmatched spread of landscapes and experiences
Aided by its exceptionally longitudinal geography, California has almost every kind of possible landscape you can imagine. Snowy mountains up north, picturesque deserts down south, lively beaches lined across, cultural architecture, bustling cities, even the famed gambling haven nearby… you have 'em all. It almost feels like you've travelled the globe when you've experienced wondrous Cali.
Without further ado, here's a quick rundown of some of the best Californian picks in each category:
Winter Wonderland/Skiing: Lake Tahoe
Photogenic Desert: Joshua Tree Park/Yosemite
Magical Forest: Redwood National Park
Sea Views: 13-Mile drive at Monterey
Vineyards after Vineyards: Napa Valley
Architectural Beauty: Hearst Castle
Cultural City: San Francisco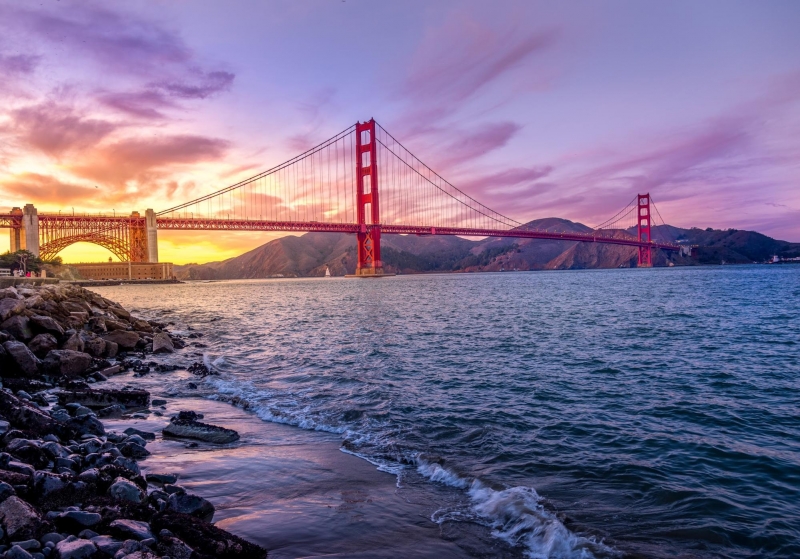 Attraction-packed: Los Angeles Region
Zoo: San Diego
Ultimate Hippie Sanctuary: Slab City, Niland
Gambling Haven: Good ol' Vegas (a short drive away)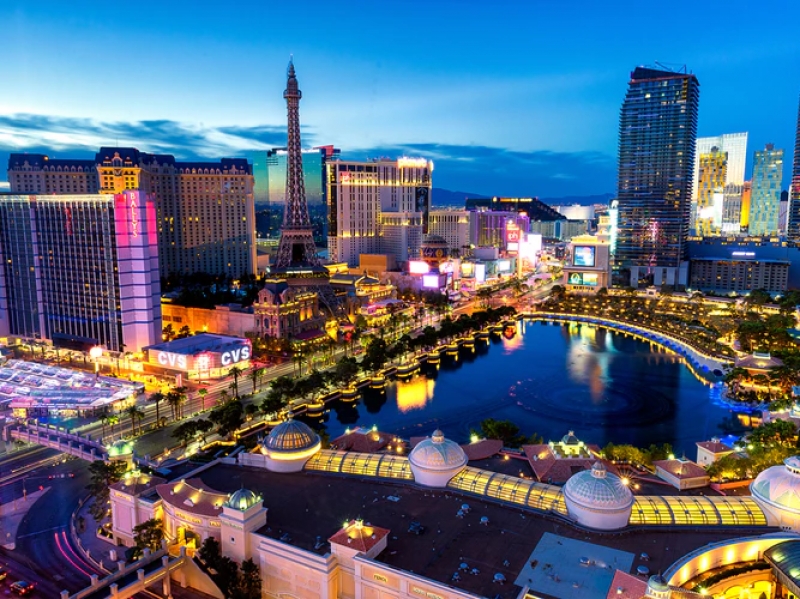 … and the list goes on and on. Knock yourself out with tons of pre-pre-engagement shoot opportunities!
To top it all off, the West Coast is the effective shopping capital of the world too – the absolute best place to get high-street fashion and quality goods in general at jaw-dropping prices (more details in my other article here). It definitely beats the East Coast in this aspect. What more can you ask for?
2. It's home to one of the most famed and scenic road trip routes in the world
Ah, a road trip on the legendary 101, king of coastal scenic drives – a prominent feature in the bucket lists of hungry hearts worldwide since the invention of the automobile. This amazing 1000-odd mile stretch of Pacific Highway brings you all the way from Oregon up north to San Diego down south, through a dozen prominent towns in between – each boasting their own unique attractions.
Some of the very best stopovers between the invariable residentials at Los Angeles and San Francisco include the Enchanted Hill region in San Simeon, the Big Sur, Monterey, and even the infamous Winchester House in San Jose. All along the way, you'd be carried along by the timeless sea breeze and views (best enjoyed on a convertible) – making for tons of opportunities to show your envious friends on Instagram Stories that couple life simply can't get any better than this.
3. The weather is wonderful
Unless you're a member of the Fantastic 4, you're probably not going to be a fan of extreme temperatures on either end of the scale. One of the best things about California is that a vast majority of it enjoys comfortable, moderate temperatures throughout the year. Summer peaks and Winter lows are bearable, with everything in between pleasant as they should be. Open-top cruising by the coast with a natural 20-degree Celsius breeze through your hair is truly a bliss to behold.
Of course, if you're out to test your survival skills and couplehood bonding through thick and thin, you're not short of opportunities either – just head into one of your friendly deserts/wildernesses nearby such as the Mojave or Joshua Tree and you'll be able to find more exciting temperature swings there. Have fun.
4. Stuff is affordable
As the spiritual birthplace of capitalism, the US is saturated with established businesses competing against each other in almost anything you can possibly spend money on. This is great for the consumer.
To start off the happy list, car rentals in the US are probably the cheapest of any developed country in the world, across all categories. Credit your vehicle of choice as something beyond just four moving wheels – it can make a huge difference in the overall quality of your couple trip and how awesome young, wild and free people feel in general, so don't stinge on this. Go all-American with a sporty Mustang, or style it out in a convertible especially in Spring and Fall.
Everything else like food (reasonable prices and huge, shareable portions), outdoor gear, clothes, and toiletries can be found at reasonable price points in major hypermarkets/discount store retailers like Target or Wal-Mart. In case you're thinking of jazzing up your new apartment back home and have luggage space to spare, Cali is also a very fashion-forward place in terms of home decor. Small artsy furnishings and trinkets are in retail abundance at lower-than-IKEA prices… Now that says a lot.
5. Food is great… and totally Instagram-able
By non-aficionado standards, it's pretty darn hard to find crappy food in the US. In general, restaurants prepare and serve their fares with pride, and fast-food chains are consistent with their quality control. The roadside stalls that you find selling hot dogs, tacos and kebabs (though a lot more of those in New York than Californian cities) taste great in general. Even the instant stuff that you can get at gas stations usually grant you greater satisfaction than you'd expect, at very low prices. In fact, I would readily recommend alternating between gas station bites and fast food joints at rest stops for a road-tripping couple living the American life on a modest budget. Just remember to get a sufficient fill of fruits and veggies too.
For those of you who fancy taking pictures of your gastronomical adventures, US food is generally picturesque in at least one of two ways – a) the preparation and garnishing look great, and/or b) serving sizes are invariably HUGE and loaded with ingredients, especially compared to Asian standards. Do a quick search on Yelp for good picks, or simply walk in anywhere – most of the time, you'd probably not end up disappointed. Watch your tummies though, else you might just get home not knowing if you've gained a few pounds or +1 headcount!
6. Almost everyone you'll meet is going to be really nice
One of those things that can truly define an enjoyable trip is the pleasantness of interaction with the locals. While Americans on a whole might not absolutely top the nice list of the world, they certainly won't be at the bottom either. The extra bit of good news is that California, of all states, is probably home to the most open and welcoming residents in the whole of the US. This is thanks to a healthy combination of very multiracial, immigrant-heavy demographic in many areas of California, together with a respectably chillax pace of life.
Your typical Californian tends to be outspoken and courteous, ever ready to share directions or opinions. It is exceedingly rare to find any hint of racism anywhere in this part of the US. Customer service at dining or retail establishments often exceed expectations – but when you're dining in a restaurant, don't forget to tip. If you're staying in an Airbnb, expect to be treated warmly and professionally by the host.
Unfortunately, the same extent of friendliness should not be expected of other states in the US. For example, NYC suffers from a lightspeed pace of life and over commercialism, whilst some of the Southern states aren't as used to welcoming Asian visitors. Pick your footsteps wisely.
7. It is the world's capital of popular culture, where dreams are made and legends are born
One of the very best things a couple can do together is to visit legendary landmarks together – earning the right to tell your judgemental future kids that you guys were actually really cool… "When we were young… cool Mummy and cool Daddy actually did this and did that," etc.
Lucky for you, California is your one-stop solution to that impressive claim, home to countless iconic landmarks and places in popular culture. In my opinion, California – San Francisco and Los Angeles in particular – is the densest region in the world for this purpose, boasting the following and more:
Golden Gate Bridge, San Francisco

Fisherman's Wharf, San Francisco

Silicon Valley, San Francisco

Disneyland (the original one), LA

Hollywood and the Hollywood Walk of Fame, LA

Beverly Hills, LA (take the tour which shows you which houses belong to famous stars)

Santa Monica Beach, LA

Yosemite National Park

Mojave Desert
As a bonus, the treasures of Arizona (Grand Canyon) and Nevada (Vegas) are a relative stone's throw away. There's so much to do that you'd need a minimum of 3-4 weeks to fully explore the myriad of wonders that California and its immediate neighbors have to offer.
So, wait no further – take your other by the hand and set off for an unforgettable adventure of a lifetime!