When we received the invitation to LEGO® Star Wars™ Days Media Preview at LEGO® Singapore, we jumped at the opportunity to get inside scoop on this year's event and view the latest LEGO® Star Wars™ collection.
By now, you would have definitely noticed all the buzz about Han Solo and the upcoming Star Wars saga Solo: A Star Wars Story which is sweeping the entire region.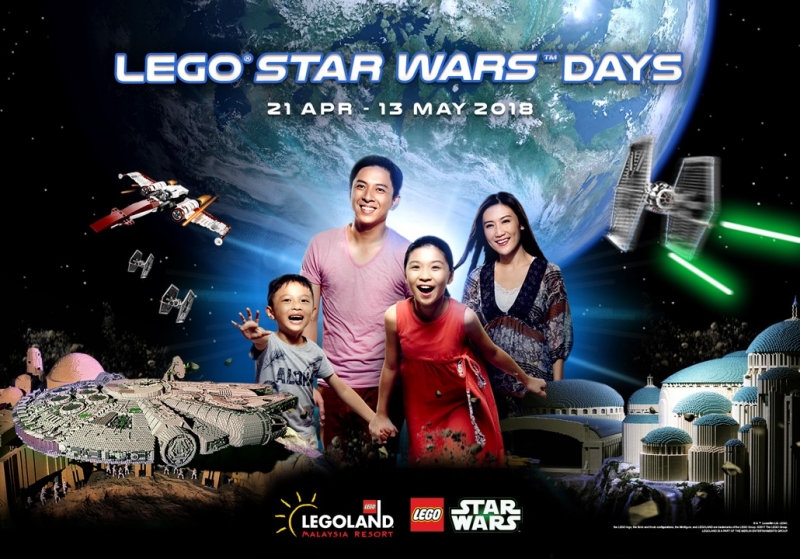 If you are an avid fan (like us!) of Star Wars, we have some great news for you – LEGO® Star Wars™ Days is back again, bigger and better, at LEGOLAND® Malaysia Resort from 21 Apr to 13 May 2018! What better way to experience the galaxy far, far away than immersing yourself in a Star Wars-esque world filled with characters from both the Dark Side and the Light Side?
Here is our take on the five most exciting intergalactic experiences to tick off at this event!
1. Be the fastest builder in the galaxy at LEGO® Star Wars™ Speed Build Challenge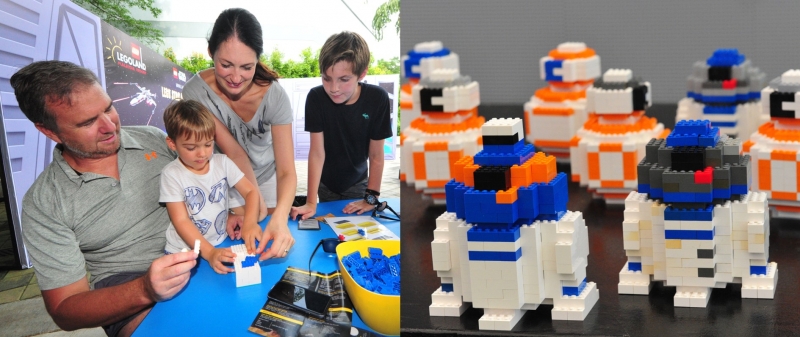 In celebration of 4 May, Legoland Malaysia Resort is proud to unveil Asia's inaugural and largest LEGO® Star Wars™Speed Build Challenge to find the fastest builder of the galaxy. Running for three continuous weeks, each session will see 30 families of two to four pax each competing against each other to build the X-wing Starfighter at the fastest speed possible. 
The winning family who completes the X-wing Starfighter first will win the attractive grand prize of the limited-edition LEGO® Star Wars™ 75192 Millennium Falcon™ set worth S$1,209.90. The best part? This set will be autographed by the original designer, Hans Burkhard Schlömer!
We tried our hands at a mini LEGO® Star Wars™ Speed Build Challenge and it certainly put our LEGO® building skills to the test.
For those who prefer taking things slow, you can still partake in these LEGO® building activities with your family through the non-competitive LEGO® Family Building Activity. Unleash your creativity and build these LEGO® Star Wars™ characters, including BB-8, R2-D2 and more!
2. Witness the largest Imperial March in the region (28 & 29 Apr 2018 only)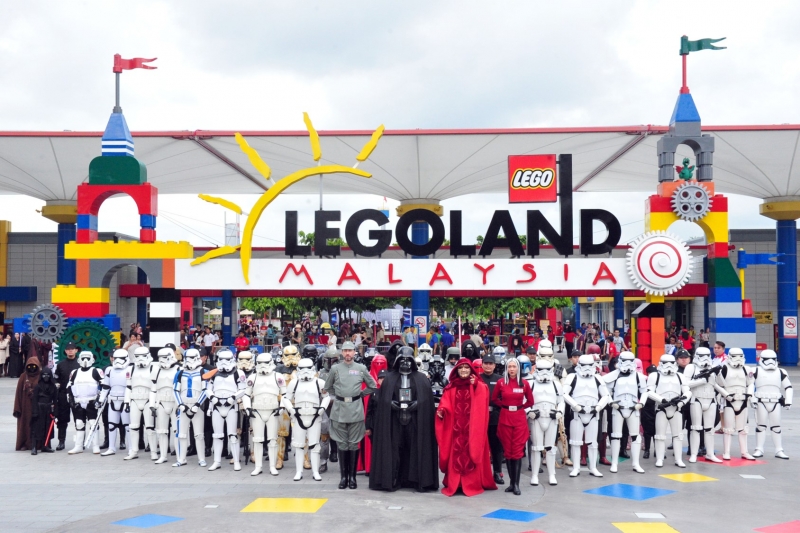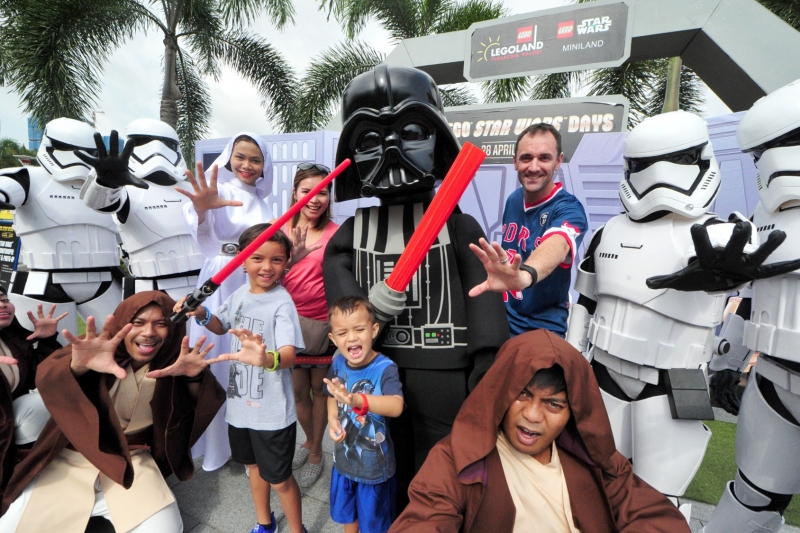 Be awed by an impressive cosplay featuring 100 Star Wars characters including Anakin Skywalker, Revan and more, marching down the streets of LEGOLAND® Malaysia Resort. Grab a selfie with your favourite character at the meet and greet session held at The Beginning, LEGO® Technic and LEGO® Star Wars™ Miniland in the park!
Can't make it for the Imperial March? Fret not. There is an Intergalactic Parade happening every weekend, featuring spectacular performances by costumed Star Wars characters so you have ample chances to catch all the hot favourites!
For those with kids aged 3 to 11 years old, dress them up in full Star Wars™ Costume to get FREE entry into LEGOLAND® Malaysia Resort!
3. Relish the Epic Star Wars Battle at LEGO® Star  Wars™Miniland
Built with a whopping 1.5 million LEGO® bricks, this one-of-its-kind LEGO® Star  Wars™Miniland Model Display is the largest in Asia. The indoor exhibit is made up of seven rooms, each depicting iconic scenes from six Star  Wars™ movies and Star Wars™: The Clone Wars™ animated series.
4. Collect the limited-edition LEGO® Star Wars™ Commemorative DUPLO® Brick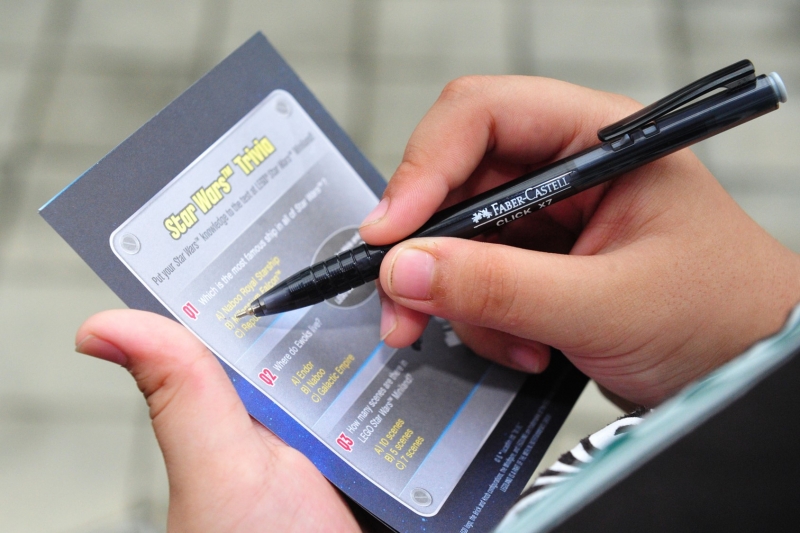 If you are visiting the LEGO® Star  Wars™ Miniland, be more mindful of your surroundings because you might stand to earn a LEGO® Star Wars™ Commemorative DUPLO® Brick if you manage to spot the Darth Vader Minilander! You can also prove your worth as a Jedi Trivia Master in this Star Wars™ scavenger hunt!
5. LEGO® Star Wars™ Minifigure Trading
See the LEGO® Star Wars™ Minifigure of your dream? Ask to trade with any of our Model Citizens and it is yours to keep, or you can just trade again and again!
Much anticipation for LEGO® Star Wars™ Days? If so, you have to stay tuned to TripZilla's Facebook Page. We have partnered with LEGOLAND® Malaysia Resort to roll out a giveaway coming soon in May! May the Force be with you.