Contributed by Wanders of Eve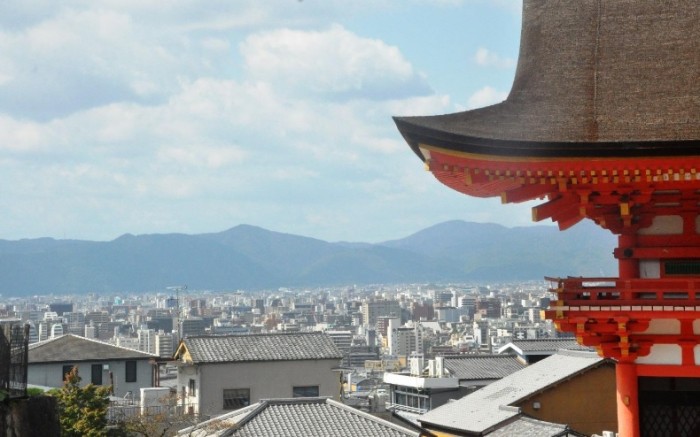 Overlooking Kyoto from Kiyomizu-dera Temple | Image credit: Wanders of Eve 2015
Thank heavens I was born to a generation where there is an influx of budget airlines and accommodations and not during the time when travelling almost seemed impossible for the average person like me. Had it not been for a little over a hundred dollar two-way fare, I wouldn't have fulfilled the dream of travelling to Japan. Domo arigatou gozaimashita, Cebu Pacific.
Also read: 12 Reasons Why Travellers Love Kyoto
I went on a week-long trip to Japan in October 2015 with a colleague. We stayed for four days in Kyoto and the rest of the trip in nearby cities. Thanks to their very efficient transportation system. We arrived at the onset of fall and the leaves are just starting to turn from green to vibrant orange, red and yellow. The ginkgo tree was my favourite. The weather was pleasant, sunny and cool during the day and chilly during the night. As fall was just starting to creep in, the crowd was bearable.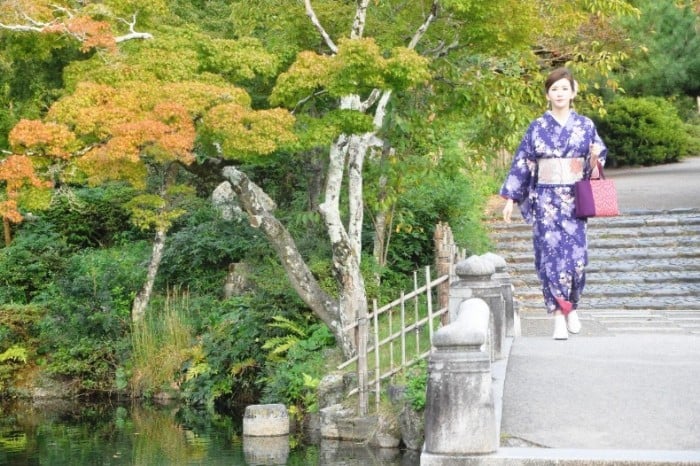 A lady in kimono at Yasaka Shrine. In Kyoto, you will see a lot of travellers wearing a yukata or kimono when they go around the city. Culture immersion I must say. | Image credit: Wanders of Eve 2015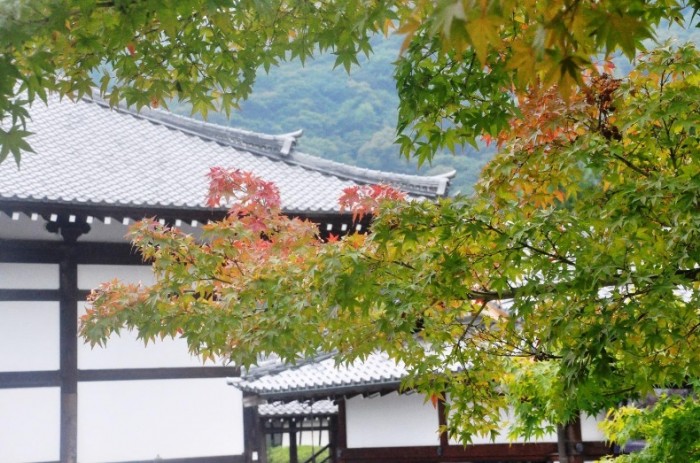 At Tenryu-ji temple. The changing of leaf colour is due to the cold weather; it exposes the layers that possess the underlying red, orange or yellow pigment. Autumn starts from the north down to the south in Japan as the cold weather is hastened by the Siberian winds . #LearnSomething | Image credit: Wanders of Eve 2015
Kyoto is regarded as the historical heart of Japan. It is formerly the imperial capital also known as the thousand year capital. It's amazing how the old structures are well preserved until today. When we went around, it is like stepping from one era into another; each site offers a unique experience and stands out in its own right. The city is also a fusion of the old and new, boasting of a rich history dating back to the 6th century and a city with a modern feel which is very evident during the night. It contains vast ancient wealth and it is beautiful any time of the day. I bet in any season, its timeless beauty is what really draws travellers; it is simply mesmerising.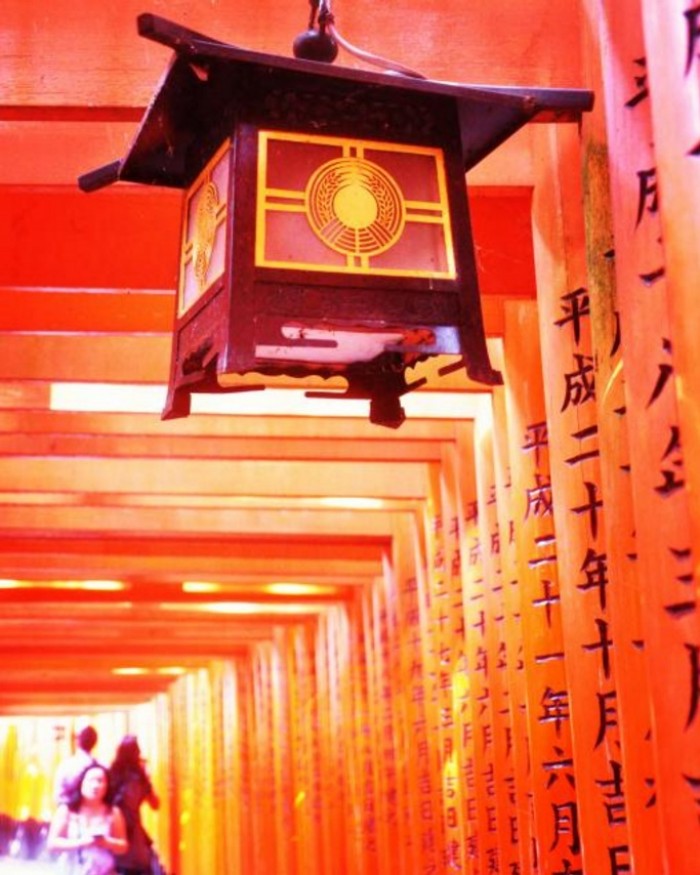 A lantern at Fushimi Inari-taisha. This shrine makes up a pathway of 10,000 torii gates and is one of the most beautiful shrines in Kyoto. | Image credit: Wanders of Eve 2015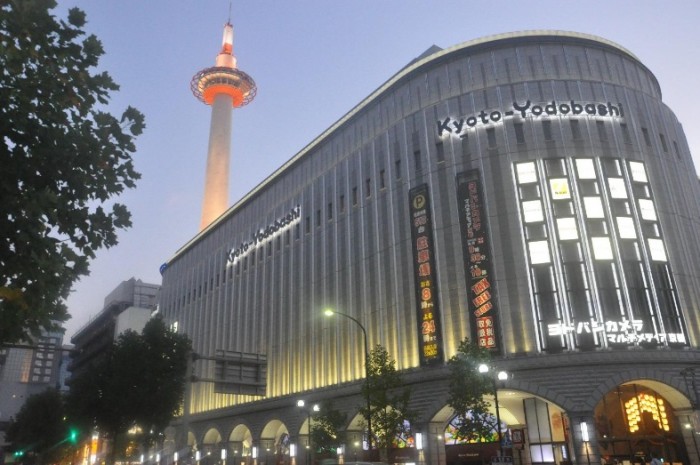 The Kyoto tower and Kyoto Yodobashi. Kyoto is a fusion of old and new. While it is considered the cradle of history in Japan, the modern vibe of this city is very much evident especially during the night. | Image credit: Wanders of Eve 2015
From temples to shrines, to zen gardens, to breathtaking landscapes, to the traditional district Gion, to food and markets, and its gracious people, Kyoto definitely should be on the bucket list. For photography buffs, if you want a really photogenic backdrop for your photos, it is one of the best places to go to. Readers of Travel + Leisure magazine voted for it as the world's best city to visit for two years in a row.
Also read: The 100+ Things You Should Definitely Do In Kyoto
The Japanese is very image oriented. To leave a good impression is very important to them.They give a lot of attention and effort to presentation and packaging. Even a simple rice cracker is meticulously packed. | Image credit: Wanders of Eve 2015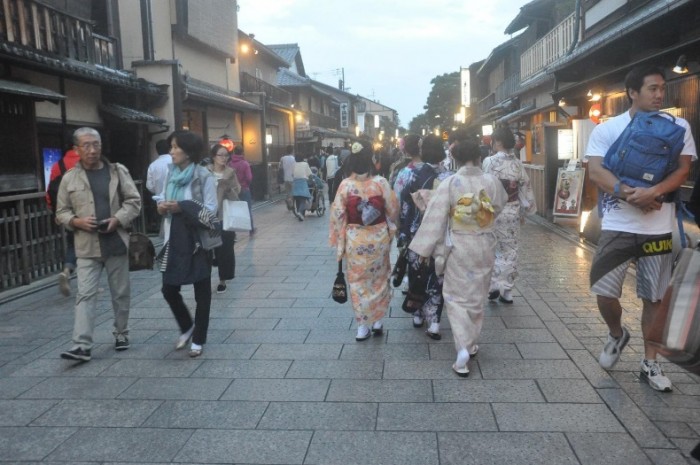 Gion is famous for its geisha or geiko (woman of art). It is lined with old Japanese houses called machiya where some were already converted to restaurants. Gion reminds of the novel Memoirs of a Geisha | Image credit: Wanders of Eve 2015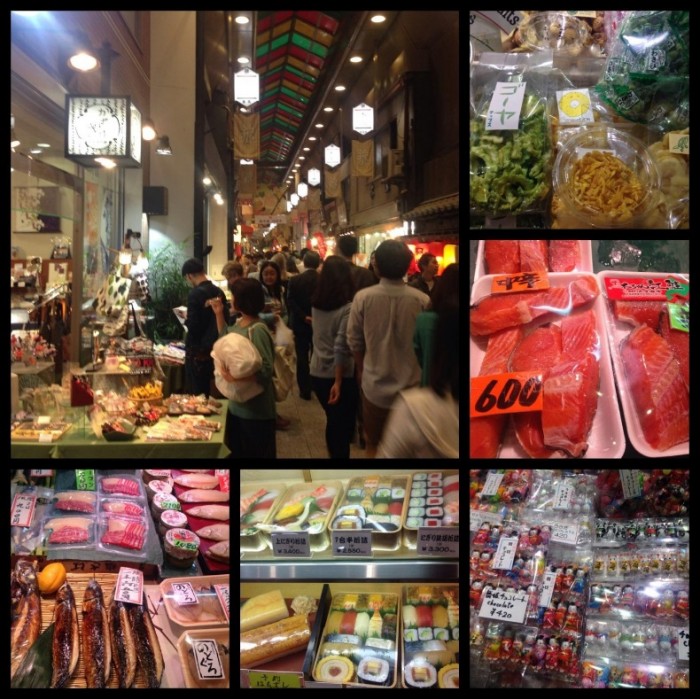 Nishiki market is considered as the kitchen of Kyoto or Kyoto's pantry. It is a five-block long shopping street lined with more than a hundred shops and restaurants. It is the best traditional market in the city. How I am missing Kyoto so much. | Image credit: Salve Elizon 2015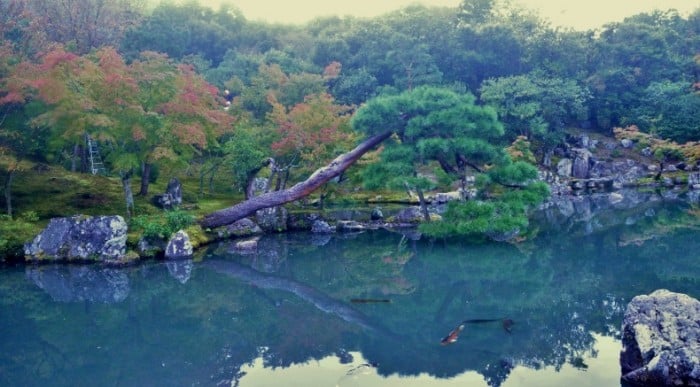 Pond at the garden in Tenryu-ji Temple | Image credit: Wanders of Eve 2015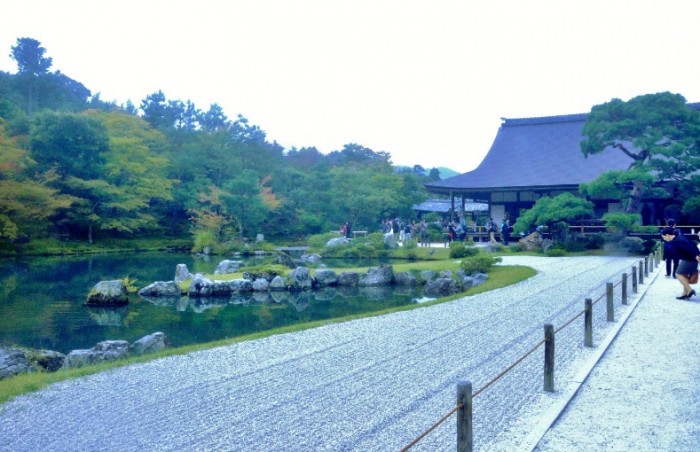 Tenryu-ji possesses one of the most beautiful temple gardens in Kyoto. | Image credit: Wanders of Eve 2015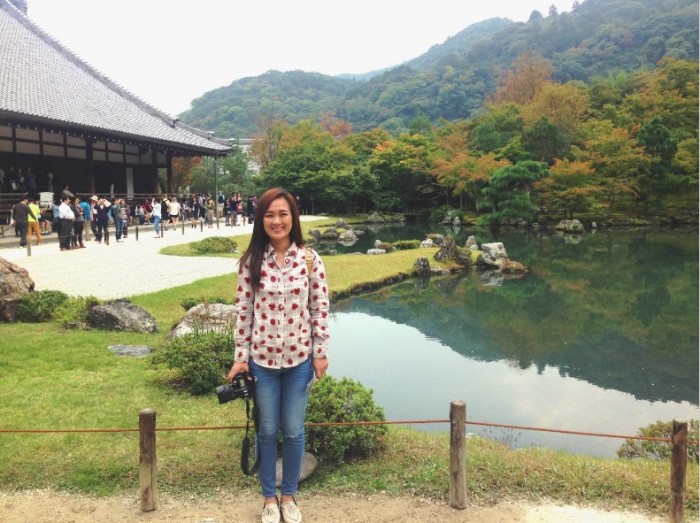 Tenryu-ji Temple is in Arashiyama, in western Kyoto. Upon exiting this temple, there is a path that leads to the Sagano bamboo grove. | Image credit: Salve Elizon 2015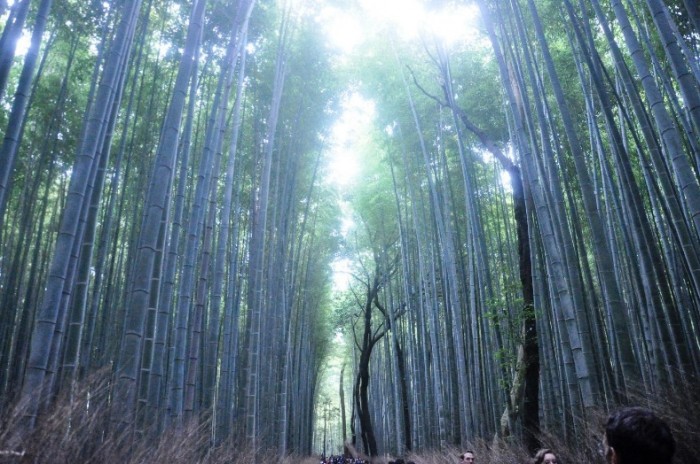 The Sagano bamboo grove is even more beautiful when illuminated at night which happens every November. | Image credit: Wanders of Eve 2015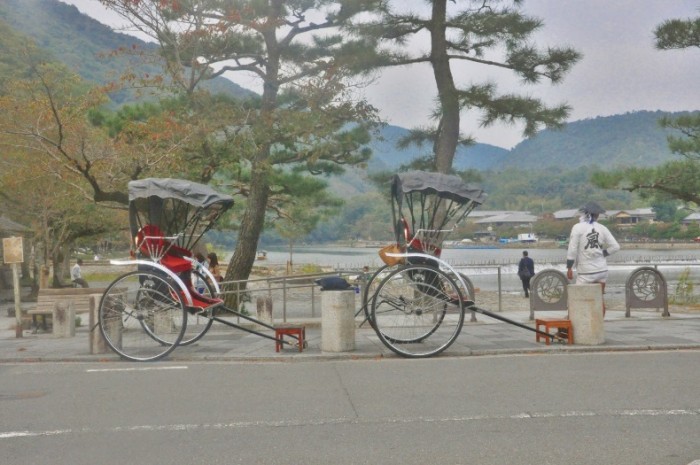 The Japanese rickshaw was invented in 19th century. It is a two-wheeled wagon pulled by a person. It is a unique and comfortable way of sightseeing in Kyoto but a little pricey. Regardless, it's a ride of a lifetime. | Image credit: Wanders of Eve 2015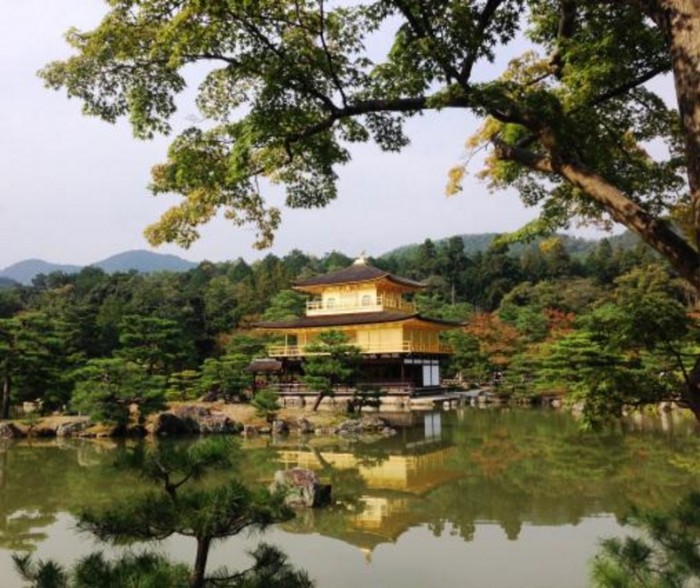 The Kinkaku-ji Temple is even more beautiful when the sun shines on it. It is considered as the trademark of Kyoto. The two upper floors are made of golden leaf. It's reflection on the pond exudes a dramatic vibe. | Image credit: Wanders of Eve 2015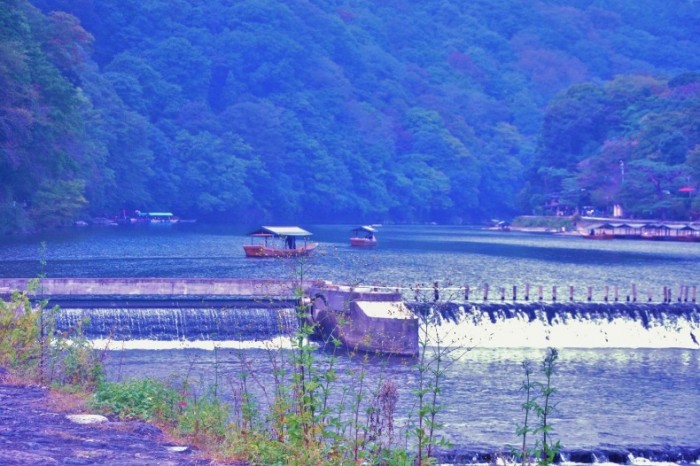 The Hozugawa river in Arashiyama. | Image credit: Wanders of Eve 2015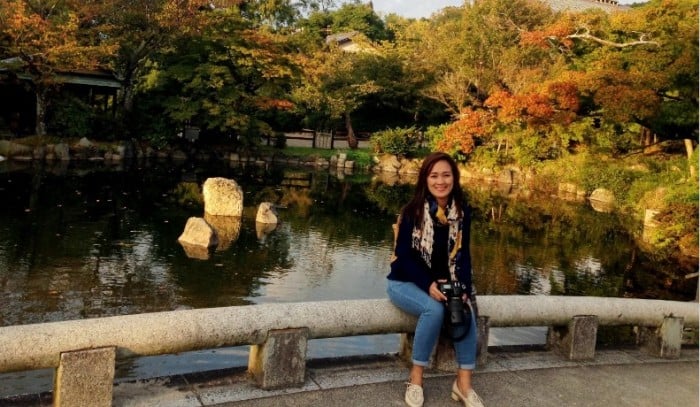 Even a simple bridge in Yasaka shrine can provide a beautiful setting. | Image credit: Salve Elizon 2015
There was so much to see, and yet so little time we had. I am definitely going back there, in spring perhaps, or in winter when the snow gives the Kinkaku-ji Temple an ethereal scenery. That temple by the way, is a jaw-dropping piece of Japanese ingenuity. It is the most beautiful temple I have seen in Kyoto.
Why go there soonest? In October 2015, Japan tourist arrivals is at 1.8 million. It rose to 2.1 million in April 2016; that's 20 percent increase in a matter of six months. And the influx is seen to continue as securing a Japanese visa is now a lot easier. When I visited Japan, yen was weak at 120 against the US dollar or around 0.38-0.39 in peso. It gained strength towards the end of 2016, and is seen to maintain its footing for the next five years.
Also read: The Ultimate Kyoto Travel Guide
Travellers say that Kyoto is the most photogenic city in the world. And I couldn't agree more. So save up and go now.  See for yourself why it was regarded once, twice rather, as the most beautiful city in the world.