If ever you've been to Japan, then surely you've seen tourists walking around in charming kimonos and exploring shrines and temples. Based on my experience, foreigners even mistook some of those kimono-clad tourists as part of the tourist attraction when they actually just borrowed a kimono from a nearby rental. 
Kimono rentals in Japan are everywhere, and you can even experience a traditional tea ceremony in a kimono, as well as take creative photos with them inside studios. One particular studio called Studio Alice holds a unique edge over other kimono rentals as it offers Disney-themed kimonos for customers! 
These Disney-themed kimonos represent your favourite Disney heroes, villains, and even storylines. The kimonos are aimed at kids and teens, but Studio Alice also has creative rentals for adults and parents. Want to see how cool the Disney kimonos look? Check these photos out!
Minnie Mouse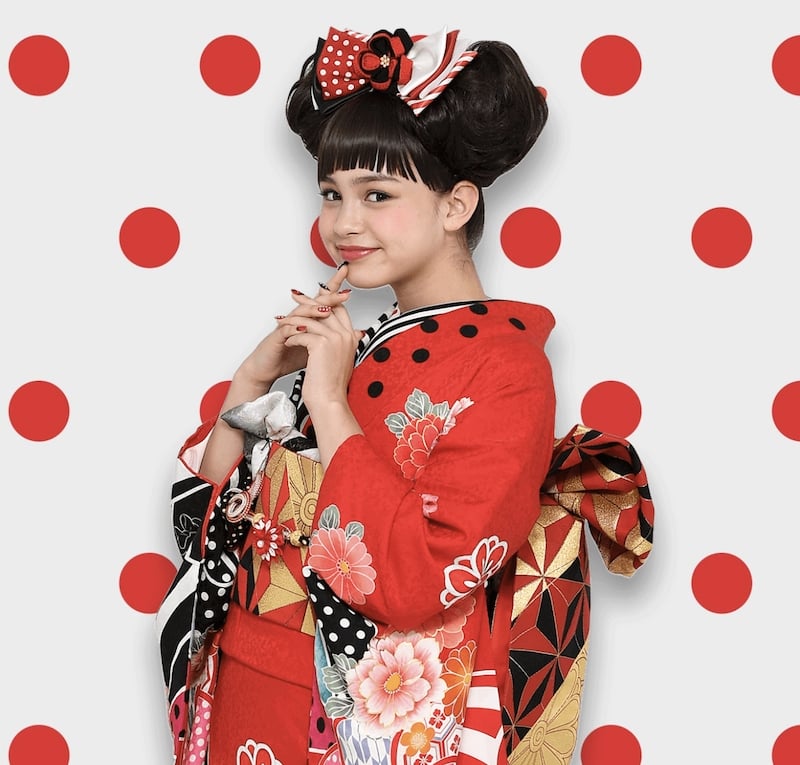 Bold patterns, polka dots, and a huge ribbon with red as the main colour — that's definitely Minnie Mouse for you. The designers also sought to make this kimono a bit more mature by incorporating the colour black. Want to have a photoshoot with this kimono? Click here. 
Daisy Duck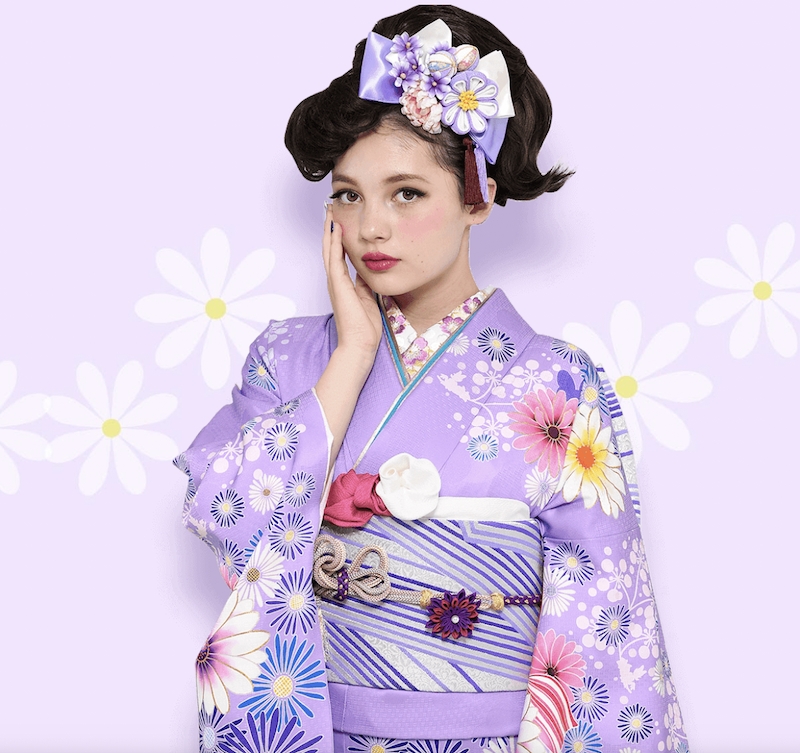 Of course, Daisy Duck's kimono wouldn't be complete without actual daisies on the design. Plus, the signature lavender colour clearly spells out who this kimono rental is dedicated to. Daisy's silhouette is also hidden among the flowers. Can you find her? Click here to reserve for a photoshoot. 
Jasmine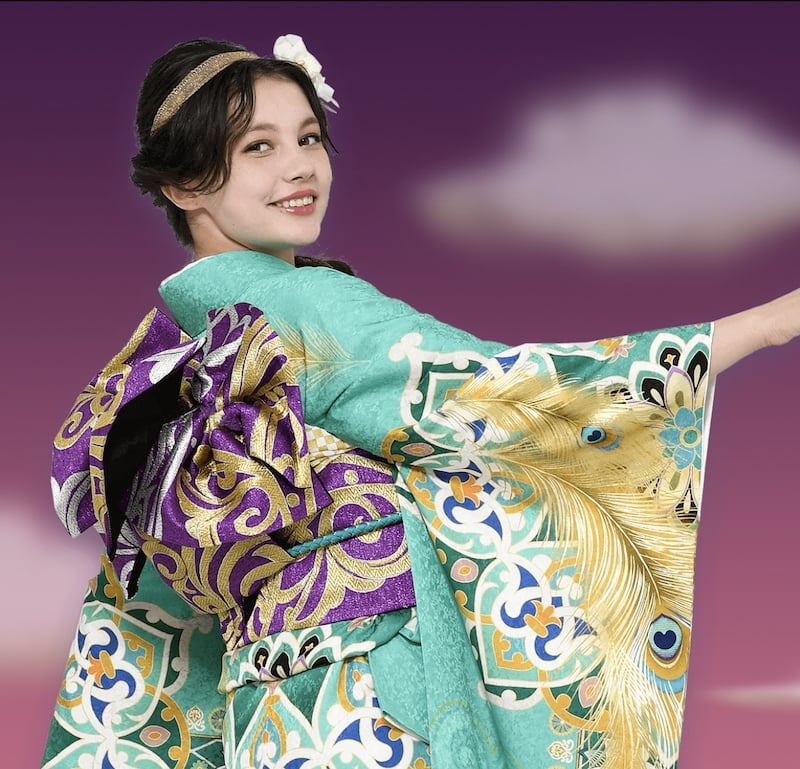 Jasmine's alluring green ensemble has made it to her respective kimono. This Disney-themed kimono was also inspired by the magic carpet Aladdin and Jasmine rode in the movie. Don't the gold feathers and accent look luxurious though?
Belle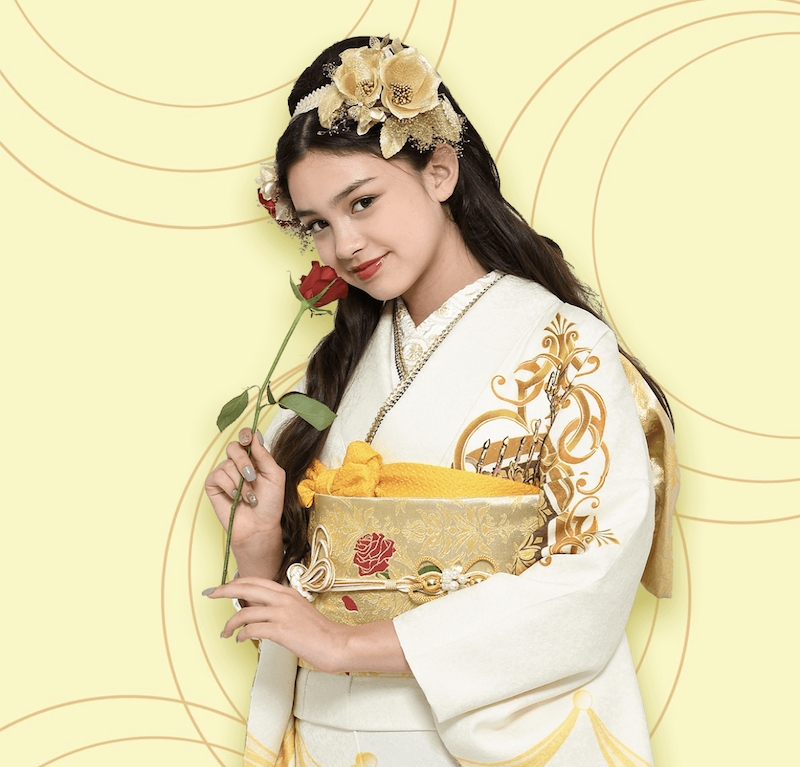 The Belle kimono reflects the dance hall in the iconic scene in Beauty and the Beast where Belle and the Beast waltz to Tale As Old As Time. You can also see the rose and chandelier on the kimono, which are traditional symbols of the classic Disney movie. 
Rapunzel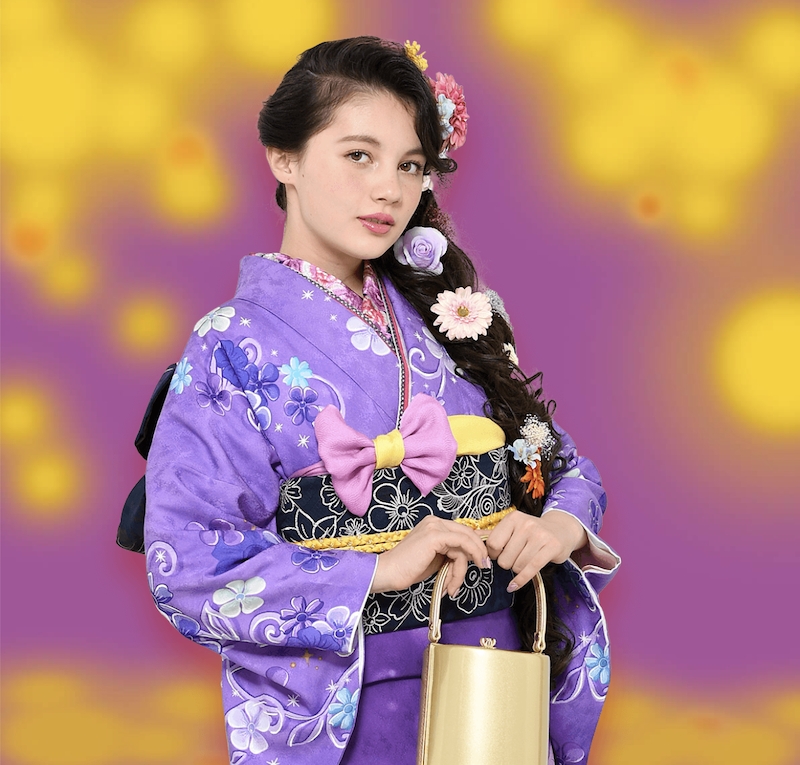 Do you see the light in this kimono? At the bottom part, the silhouette of a castle with flying lanterns makes it clear who this kimono was dedicated to. This Rapunzel kimono is embroidered with magical flowers on the sleeves. Plus points for you if you have hair long enough to get tangled (pun intended) with the hair props you can purchase in Studio Alice too. 
Anna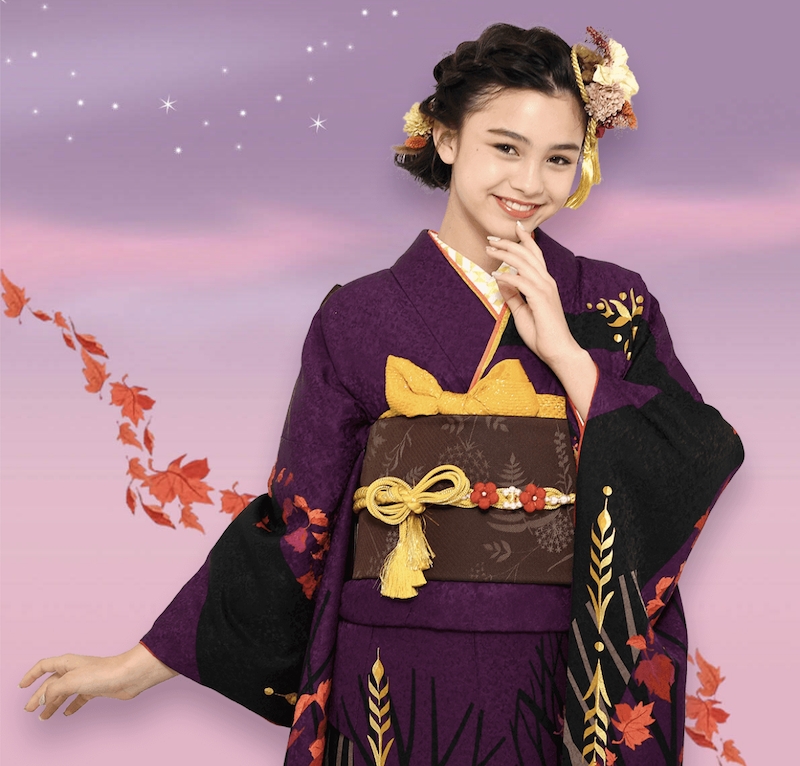 Frozen II had its fair share of autumnal colours and that's exactly what Anna's kimono offers. The warm coloured leaves against tall branches and blown by the spirit of the wind are reminiscent of magical forests the two sisters often find themselves in. Anna's violet dress inspired the dominant colour of the kimono and gives it a hint of maturity.
Elsa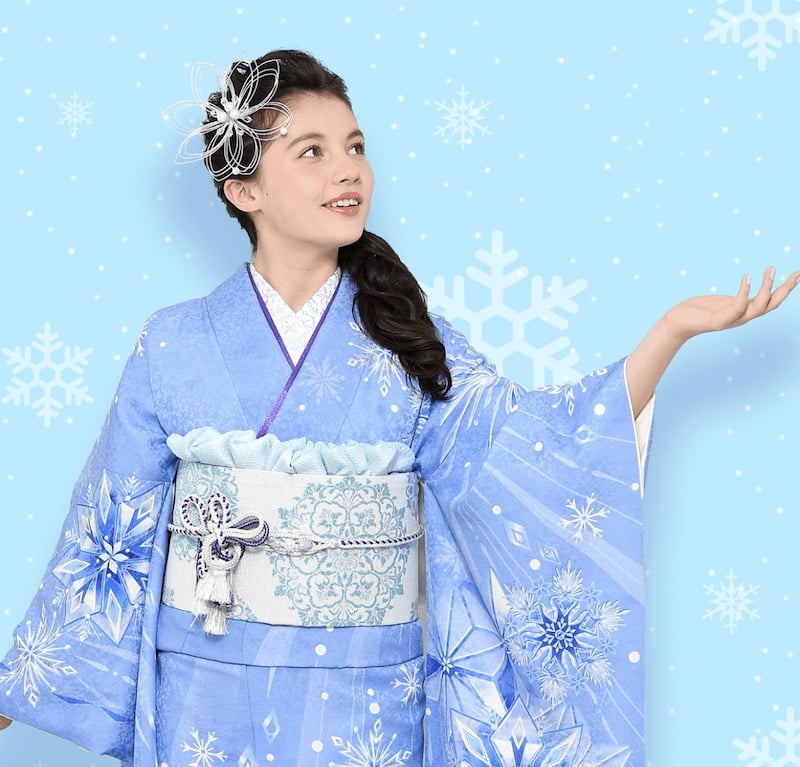 Elsa is an ice queen through and through so it isn't a surprise that her kimono is studded with snowflakes. The frosty effect of this Disney-themed kimono was also made possible by Swarovski crystals, which is only befitting of Elsa and her magical powers. 
Maleficent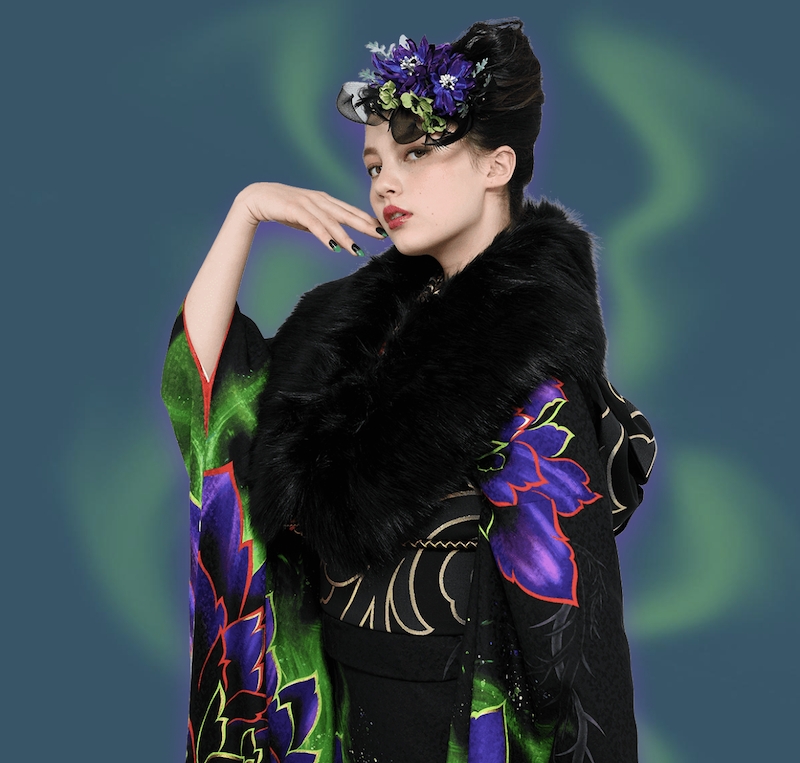 Maleficent doesn't need any introduction. When you see the acidic colours of her magical flames — the green, purple, and black — you can be sure she's about to make an appearance. The overgrown flowers on this Disney-themed kimono adds that intimidating effect that only Maleficent can embody.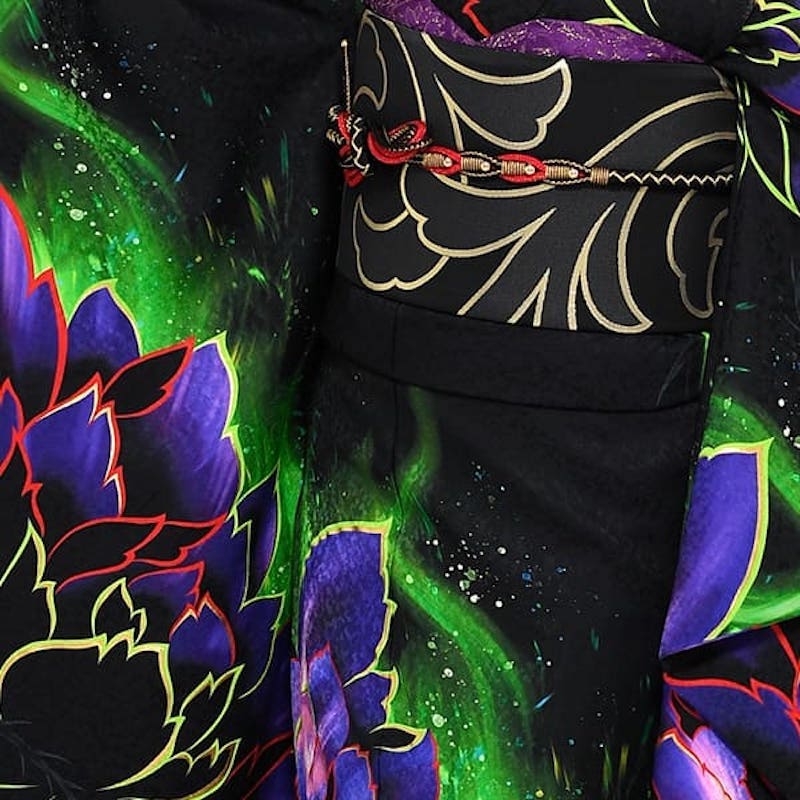 Cruella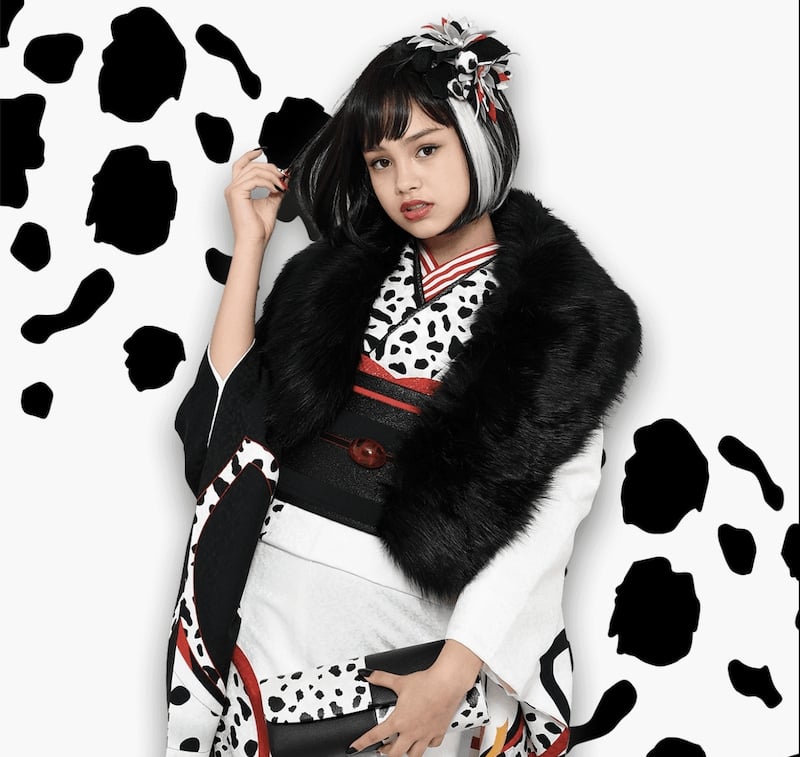 Perhaps the only Disney villain that gives Maleficent a run for her money is Cruella DeVil from 101 Dalmatians. The Cruella kimono is dotted with, well, dalmatian spots — just like Cruella would have wanted. Most of the kimono is in black and white, but a red accent was added to give it that chic edge. 
Also read: Japan Created a Kimono for Every Nation at the Tokyo 2020 Olympics!
There are many more Disney-themed kimonos in Studio Alice that you can rent. Cinderella, Snow White, Ariel, and the Queen from Snow White all have one too. If you want to check out the rest and find out the studio's different locations, go to their official website. Some people even reserve months in advance. Which of these Disney-themed kimonos would you like to try on first?
---
All images credited to Studio Alice | Official Website; featured image credit: IMDB | Sleeping Beauty (1959) Official Page