National flag carriers are arguably the powerhouses of local travel markets – think Singapore Airlines, British Airways, Cathay Pacific. But does this still hold as travellers become increasingly discerning with their travel planning? Brand loyalty is a diluting concept in the travel scene, especially with the rise of millennial travellers and their search for cheaper and more convenient travel options, including their choice of airline.
As reported by Arabian Business, we are seeing a growing inclination towards Middle East airlines. Their competitively-priced long-haul flights, extensive route and destination offerings are fitting to the millennials' (who are stealing a major portion of the travel market) preference for budget-friendly and non-conventional travel choices. It is no surprise why they are shifting their preferred airline, especially for long-haul flights, to trailblazers such as Emirates, Etihad Airways and Qatar Airways.
Cheaper and lower airfares
Millennials today often proclaim that they are broke and penniless, yet always looking for the best (read: cheapest) deal to satisfy their insatiable appetite for globetrotting. Middle Eastern airlines such as Qatar Airways and Emirates identified this inclination of millennials and offer cheap airfare that makes travelling to the Middle East a breeze.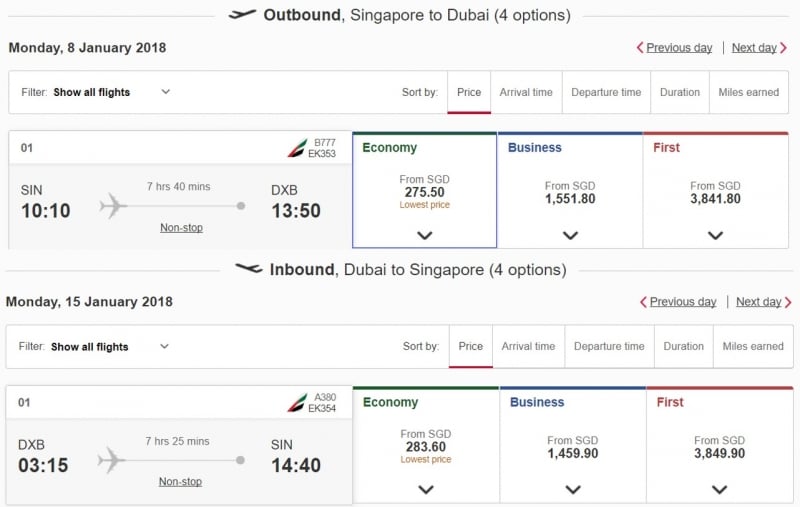 The return airfare for a 1-week trip direct from Dubai to Singapore via Emirates is priced at below SGD$600. Rather than travelling to touristy countries like Taiwan and Korea, the money would definitely be better spent on exotic destinations like the United Arab Emirates.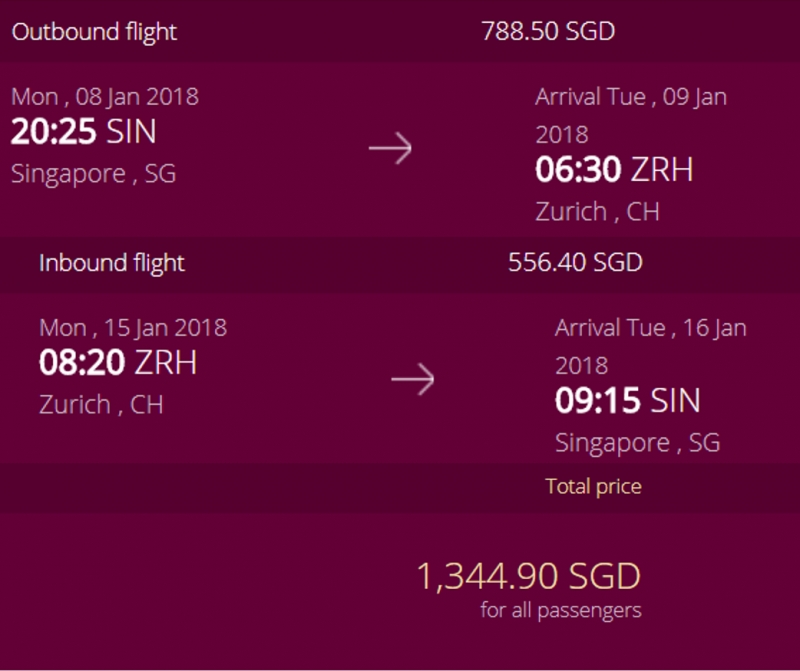 Millennials do not need to fret over burning a hole in their pockets if they are to travel to Switzerland. An air ticket for a 1-week trip direct from Singapore via Qatar Airways costs less than SGD$1,500 all-inclusive, while flying via a national flag carrier could easily rack up to twice the amount.
Increased flight frequencies
It's not a secret that the millennials are hooked onto convenience. Typical of the current Generation Y, they do not want to be limited and are always looking for greater choices of flight timings to accommodate to their busy schedule.
Middle Eastern airlines such as Etihad Airways saw the potential of increased flight frequencies in gaining traction among millennials. Coinciding with its 10th anniversary, Etihad Airways has introduced an additional daily year-round service between Abu Dhabi and Dublin. The new service increases the frequency on the route to 14 flights a week.
On top of that, Middle Eastern airlines are actively investing in code-share agreements with other airlines. This creates a win-win situation for both parties in increasing flight frequencies and ultimately, increasing their customer base. Oman Air and Bahrain's Gulf Air have recently jumped on the bandwagon. Both parties signed a code-share agreement to increase the daily flights between Bahrain and Muscat to six.
Increased destination options
Millennials are endless explorers with a penchant for exploring new exotic places and off the beaten paths. New flight destinations excite them and urge them to travel. Keeping in mind of this, many Middle Eastern airlines launched new, extensive flight routes to both the Middle East region and Europe.
In 2017, Emirates commenced services to new destinations, namely New York Newark, Zagreb and Phnom Penh. The airline's network has since expanded to a total of 156 destinations. Millennials can now enjoy a greater choice of destinations to travel to in 2018.
Code-share agreements not only increases flight frequency but has an added benefit of increasing flight destinations. The code-share agreement between Oman Air and Bahrain's Gulf Air connects passengers through the two airlines to a wider plethora of different destinations. With Oman Air currently serving around 55 destinations, and Gulf Air serving 42 cities across three continents, millennials are in for a greater flight connectivity.
Personalised digital experiences
Millennials are digital nomads and ultra-connected travellers constantly looking for a bespoke, personalised travel experience. They crave for speed and instant gratification. In view of this, many leading airlines in the Middle East have adopted innovative travel solutions. Here's what Qatar Airways and Emirates have done recently in its digital offerings.
Qatar Airways is the second airline globally to attain the International Air Transport Association's (IATA) NDC Level 3 Certification – a testament to their use of the latest technological standards. From its popular 'My Trips' feature for Apple Watch users to its digital membership card for its Privilege Club members, Qatar Airways offers a seamless experience for customers. It is also one of the few airlines to offer a 5G onboard Wi-Fi service, in partnership with Ooredoo.
Emirates is also not losing out in the game and is way ahead in terms of digitisation. Emirates has launched an interesting in-flight entertainment for kids – a plush toy integrated with 3D augmented reality (AR) experience.
Convenience, communication and choice. These 3Cs are high on the agenda of many Middle Eastern airlines. From affordability to integrated digital services, Middle Eastern airlines are constantly improving to make the end-to-end experience possible for millennials.
So, what's your take on these Middle Eastern airlines?