Seoul is really a shopping haven, and you can easily go broke if you don't watch your spending. So here's seven great discounts and freebies that will help you save money and maximise your shopping trip.
1. Get a crazy amount of free makeup samples in Myeongdong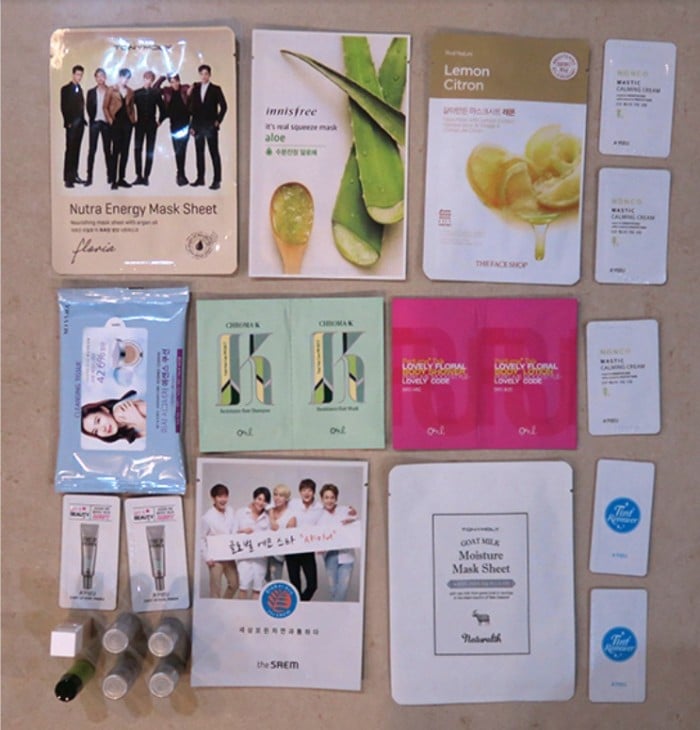 My haul from a few hours spent at Myeongdong.
Myeongdong is the ultimate makeup haven in Seoul. You will find street after street of makeup boutiques. It is common to find salesgirls luring you into their shop with free samples. But is it really free? Yes, it is. The only catch is that you have to enter the shop and look at the products first before you can get the samples.
Also, if you buy something from the shop, they will usually give you some premium samples that they don't hand out in the front. How cool is that?
My favourites from my haul included a goat milk face mask and makeup removing wipes. Try to see what cool stuff you can get when you go there!
2.  Shop near universities for an 'automatic discount'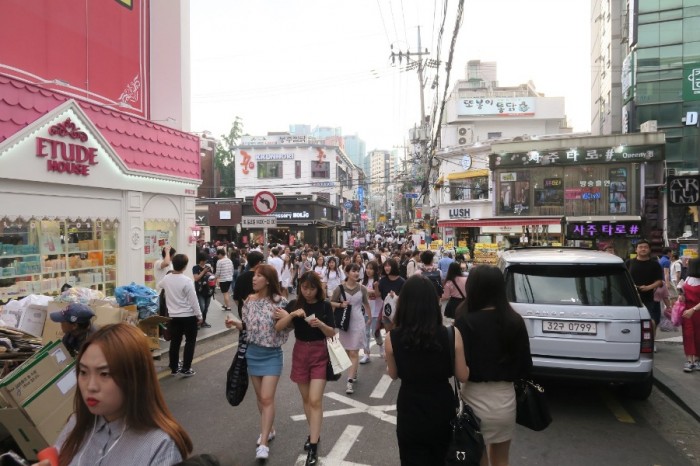 Okay, there isn't really an 'automatic discount'. However, it is true that apparel and makeup near universities are a lot cheaper as they cater to the student population there. You will also find pop-up stores on the street which sell clothes a lot more cheaply simply because the rent is cheap. Some popular university areas you can check out are Hongik University and Ewha University.
3. Cross check prices before buying
There are many outlets of the same brand around Seoul. Sometimes, you'll even find two or three of the same shop in one district! You can take advantage of how they have different sales to clear stocks. I found an eyeshadow pen in The Face Shop going for KRW 6000, but the same eye shadow was selling for KRW 3000 in another outlet. That's a 50% discount.
So if you see something you really like, you might want to check out another outlet to see if they have a better discount.
4. Try tons of Korean food for free at supermarkets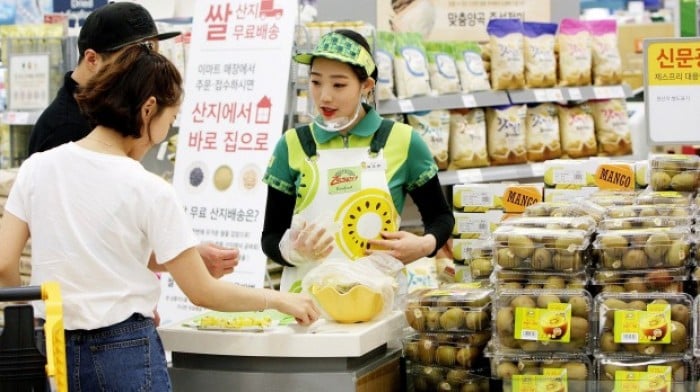 Not all supermarkets have free samples, but the bigger ones usually do. You can try all sorts of food like yoghurt, fruit, soup, and dumplings. Taking more than one or two is considered to be rude, so go easy!
5. Spend a day at the Express Bus Terminal Underground Shopping Arcade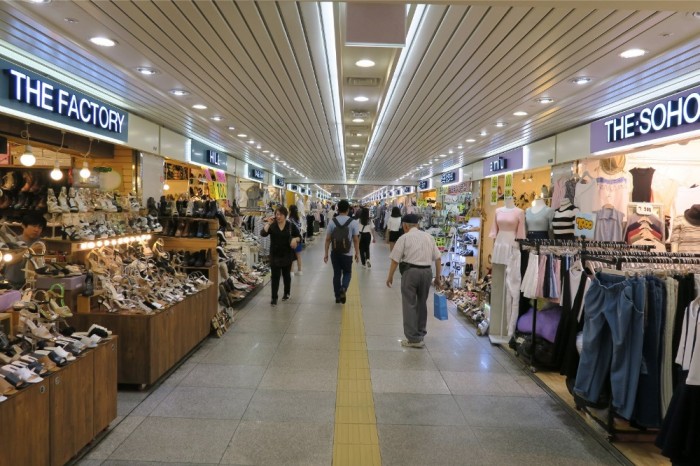 The Express Bus Terminal Underground Shopping Arcade is a treasure trove of affordable clothes. Each shop is crammed full of clothes and merchandise, it almost seems like a market! There are many rows of identical-looking stores so it's easy to lose your friends when shopping. Be careful, and enjoy all the money you'll be saving here.
6. Use T-Money for discounts when using the subway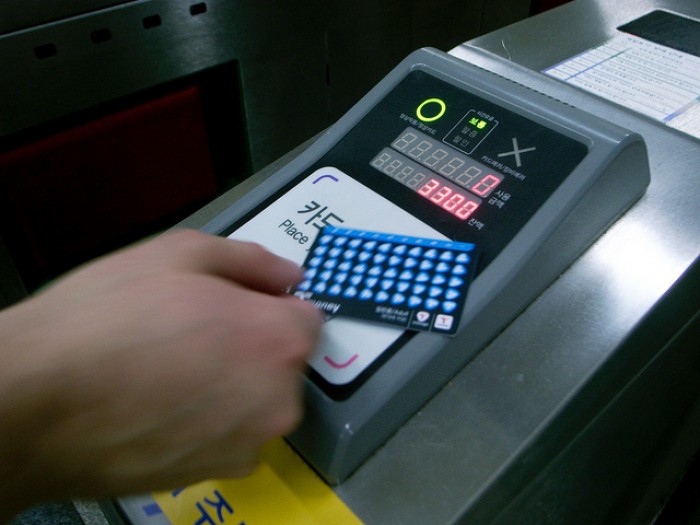 Image credit: Jon Åslund
If you're reading this article on getting free stuff and discounts, I'm pretty sure your main mode of transportation in Seoul is going to be the subway. Be sure to purchase the local transport card called T-Money. It is available in many cute designs and can be found at convenience stores as well as vending machines in subway stations.
Not only is it convenient for travelling, you also get free transfers when you ride the subway and then switch to a bus. Check out the VisitKorea website for more details on how to maximise your free transfers.
7. Get a free tour from Korean students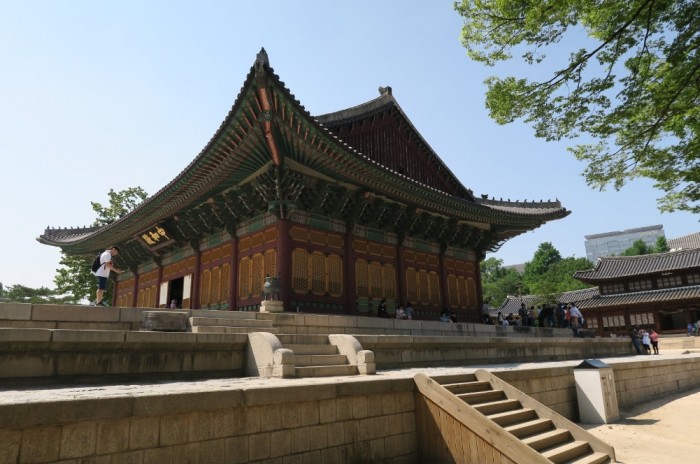 The Deoksugung Palace is one of the many places you can have a tour of for free.
Another freebie you can get when in Korea is a free walking tour. You can find a whole list of guided walking tours offered by the City of Seoul. For a more candid experience, you can opt for student-led walking tours at sites like Seoul Mate or Meteor Youth. I have yet to try student-led walking tours, but from what I see from Facebook reviews, it's a lot of fun!
Also Read: 24 Fun Things to Do in Seoul on Your Very First Visit
I hope this list helps you save a lot of money and that it makes your trip to Seoul a lot more enjoyable. Let me know in the comments if you have any other tips for getting freebies and discounts!