Ah, the country recognised for its superior beer, top-class automobile industry and world renowned football players. On top of that, Germany also has an abundance of magnificent archaic landmarks thanks to its rich history dating back two millenniums – you wouldn't believe this country has over 25,000 castles today!
Here, we've rounded up seven notable monuments we believe you should check out to make your trip to Deutschland a truly memorable experience.
1. Cologne (Koln) Cathedral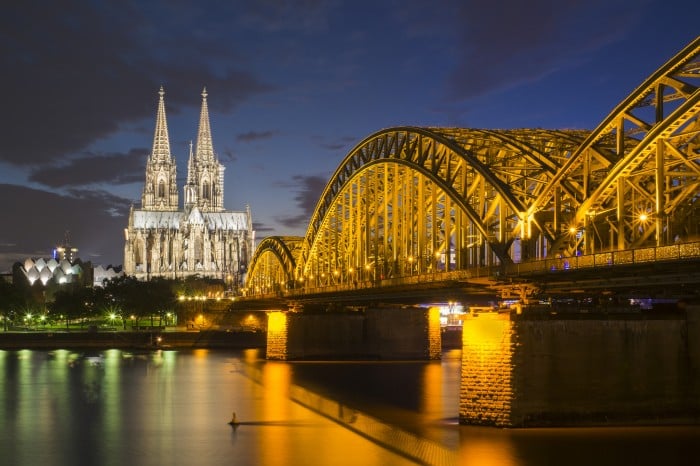 Image credit: Guy Gorek
Standing at a towering 157.4 metres, the Koln basilica was built in the 1200s and remains a capstone of cathedral architecture in Germany. In fact, the Gothic masterpiece took six centuries (yes you read that correctly) to be constructed and was only completed in 1880. A testimony to the strength of Christian beliefs in medieval Europe, the cathedral remains the second highest building in the city to date, and is often used as a popular landmark orientation for both tourists and locals alike. If you're heading to Germany, do drop by this magnificent basilica which has already been placed on UNESCO's list of endangered World Heritage sites!
2. Neuschwanstein Castle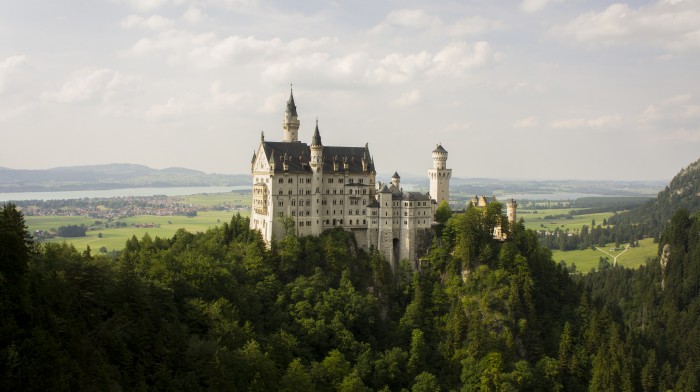 Image credit: Manuel Nunez Salinas
A huge fan of Disney? Then be sure to add Neuschwanstein Castle on your list of places to explore. Located in the Alps in Bavaria (a state in Germany), the castle overlooks the gorgeous Hohenschwangau Valley beneath. It belonged to King Ludwig II who had been infatuated with myths, legends and the fine arts.
While the castle has no connections to Princess Aurora of Sleeping Beauty, its architectural style combined with the beautiful landscape gave birth to a view straight from a fairytale, and eventually became the inspiration behind Cinderella Castle in Walt Disney's Magic Kingdom. Although the palace is rather remotely situated – it entails a couple of train and bus rides, and a brief hike – the spellbinding castle is definitely worth the journey.  
Tip: Due to the wide popularity of the Neuschwanstein Castle, you may want to consider booking your tickets online in advance to avoid the long queues!
Also read: Neuschwanstein Castle: Inspiring Fairytale Castle in Germany
3. Heidelberg Castle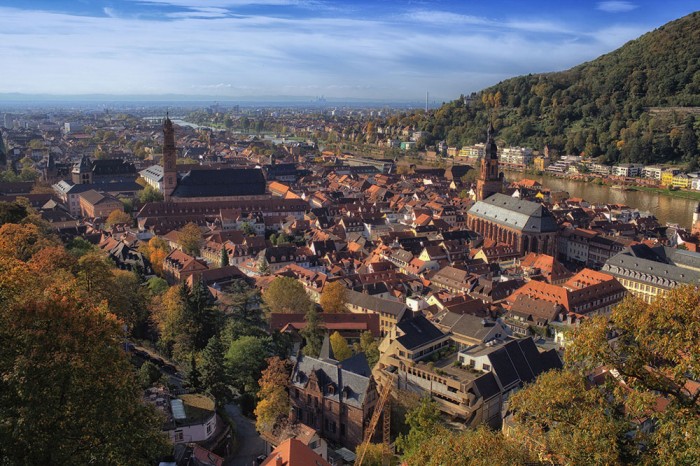 Image credit: Peter Samow
Nothing screams Romanticism quite like the castle of Heidelberg in Germany. Prominently situated atop a hill overlooking the Old Town, the Heidelberg palace embodies strong architectural elements from the German Renaissance period and served as an inspiration for centuries of poets and artists.
Although parts of the castle have been wrecked by war and forces of nature over the years, the sandstone ruins nonetheless still hint at the grandeur of the once-illustrious residence. True to its symbol of romanticism, the Heidelberg castle continues to be a favourite wedding photo spot and location!
4. Rothenburg ob der Tauber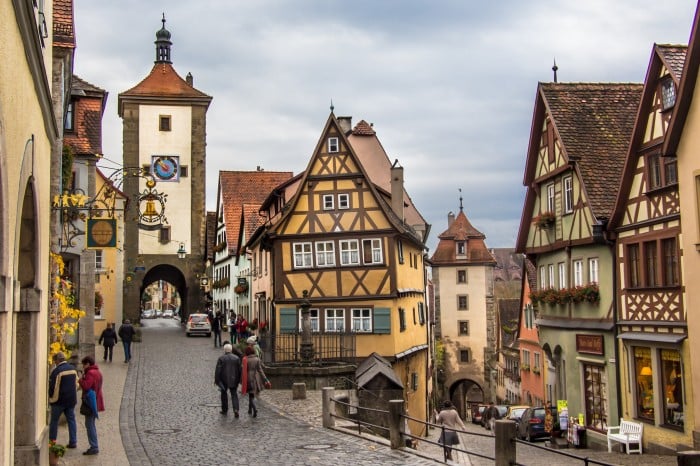 Image credit: Luftphilia
Step into the little village of Rothenburg and a strange sense of familiarity hits you. Yes, Rothenburg resembles the town we are all well-acquainted with in Disney's Hunchback of Notre Dame. The medieval town in the heartland of Germany not only takes you into the city life featured in the famed animated film, it also transports you right back to the Middle Ages with many of its well-preserved old houses and taverns.
Tip: if you're planning a visit here, ensure you're heading to Rothenburg ob der Tauber (on the Tauber River) as there are a handful of 'Rothenburgs' in Germany!
5. Brandenburg Gate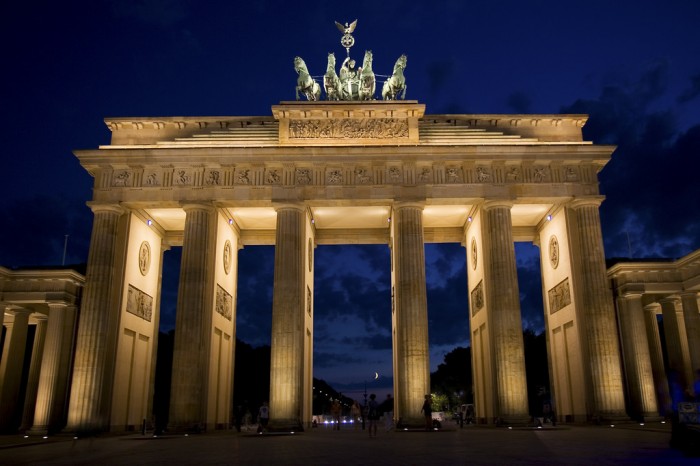 Image credit: Kirsty McWhirter
No other landmark holds such significant paradoxical meaning as much as the Brandenburg Gate in Berlin. Modelled after Athens' famous Propylaea, the sandstone Gate represented the division between East and West Germany due to its strategic border location during the Cold War period. Today, the Brandenburg Gate has become the symbol of German peace and unity and has even borne witness to some of the most notable, emotional moments in modern history.
6. Frauenkirche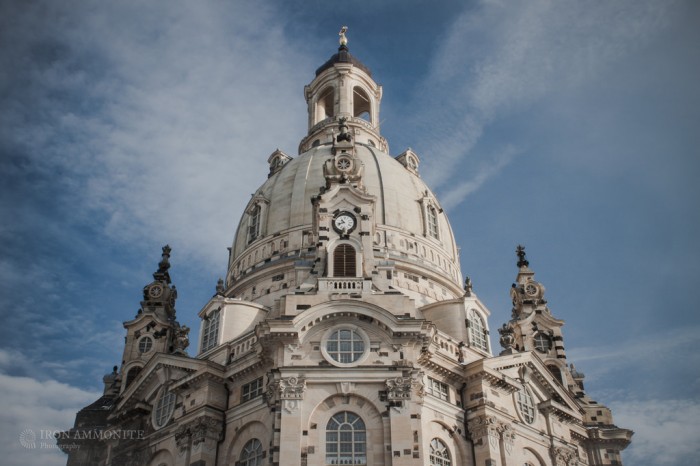 Image credit: Paul Williams
Heading to the German city of Dresden? Then your trip won't be complete without a visit to the symbolic Frauenkirche, which is known to many as Church of Our Lady. The Protestant church, dating back to the 1700s, was reduced to detritus from the blitz in the second world war and had been painstakingly restored, section by section, during the 1990s. Its successful reconstruction, together with its 2005 consecration, has now made the popular landmark of Dresden an important element of hope, reconciliation and rebirth.
7. The Glockenspiel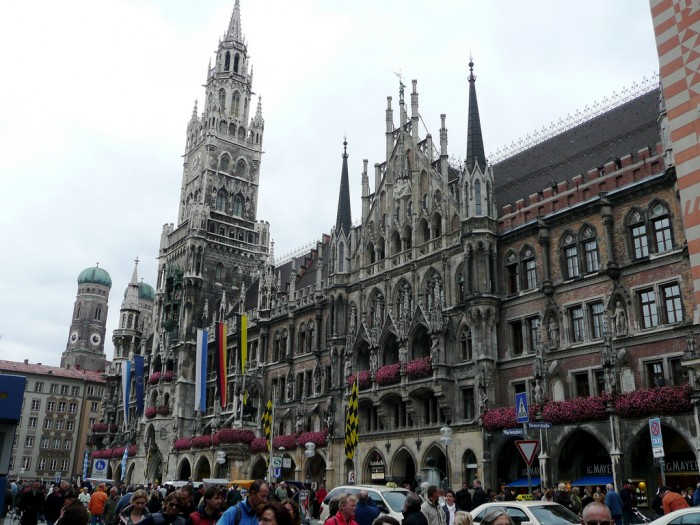 Image credit: Dan Nevill
Walk along Munich's famous heartland, the Marienplatz, and you'll find yourself staring up in awe at the Glockenspiel, a distinctive 20th century neo-gothic clock tower, in no time. Besides a splendid showcase of architectural styles from the 1900s, the tower also includes full-sized mechanical figures, which re-enacts scenes from German history and popular folklore at 11am, 12pm, and 5pm daily. With its intricate details and fascinating mechanical play, it is no wonder that the Glockenspiel has been hailed as one of the world's most extravagant clock to date!
Also read: 5 Places You Cannot Miss in Germany