There is no feline in the world more famous than the cutest cat of all — Hello Kitty. Since we were children, we've seen Hello Kitty in all kinds of merchandise: lunch boxes, school materials, bedroom sheets, toys, and more. But what if we told you that there was a whole islet actually dedicated to Hello Kitty? In Japan's Awaji Island, that's exactly what you'll find. Hello Kitty Smile is an island resort in Awaji where fans can admire Hello Kitty artwork, performances, food, and most of all, Hello Kitty-themed hotel rooms!
Also read: A Japan Guide: The Ultimate Must-Visit List for Gamers & Anime Fans!
Hello Kitty Smile and its magical installations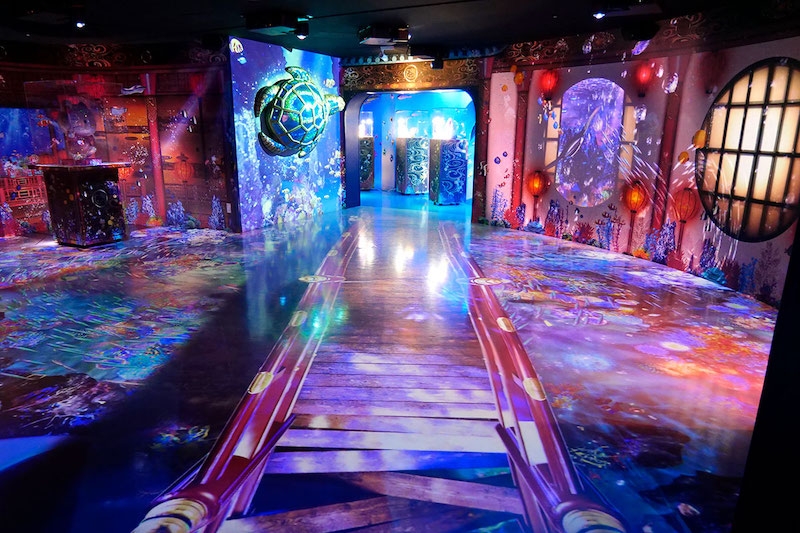 Hello Kitty Smile's biggest attraction is the Otohime Ryugu Castle. The whole "castle" is basically smothered in media art and colourful projections of Hello Kitty variations. It's divided into eight rooms.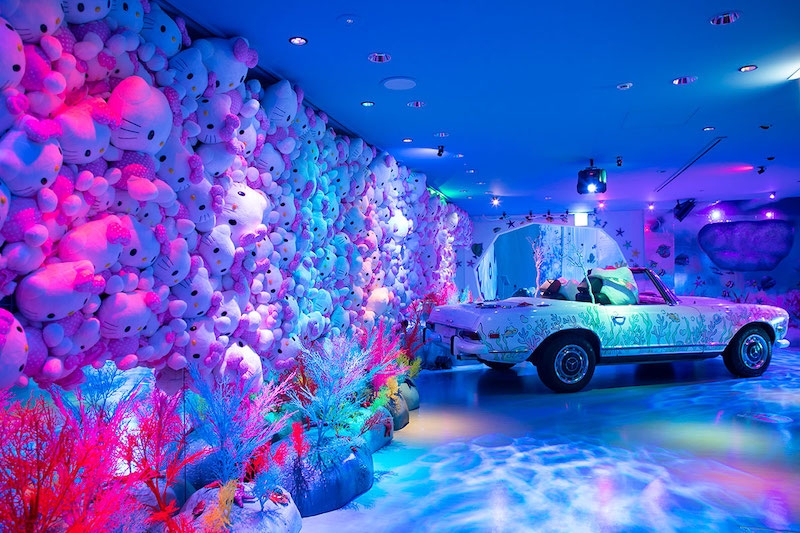 The first area is Under the Sea where visitors will encounter colourful sea creatures projected everywhere. This is where visitors will meet their first guides — sea turtles!
The next room is called the Cave where guests can admire the first enchanting Hello Kitty installation. The sea cave features a cool underwater car, a Hello Kitty 3D hologram, and an entire canvas made up of Hello Kitty stuffed toys enough to drive you crazy!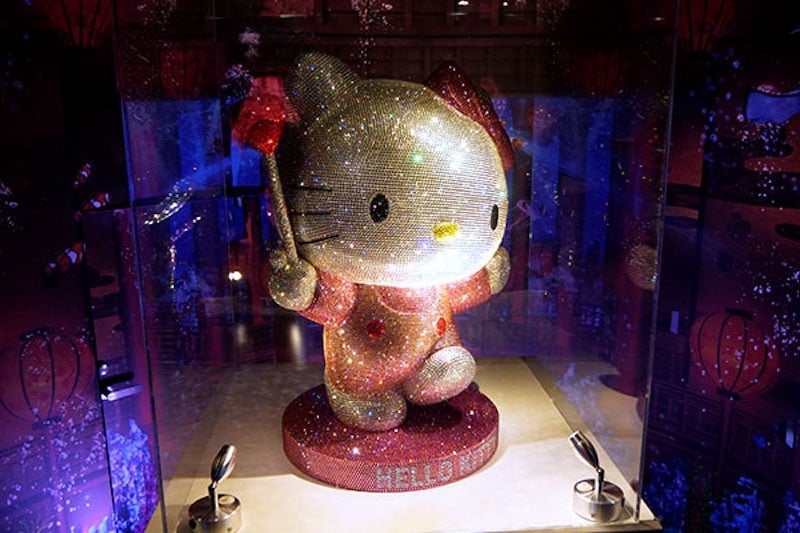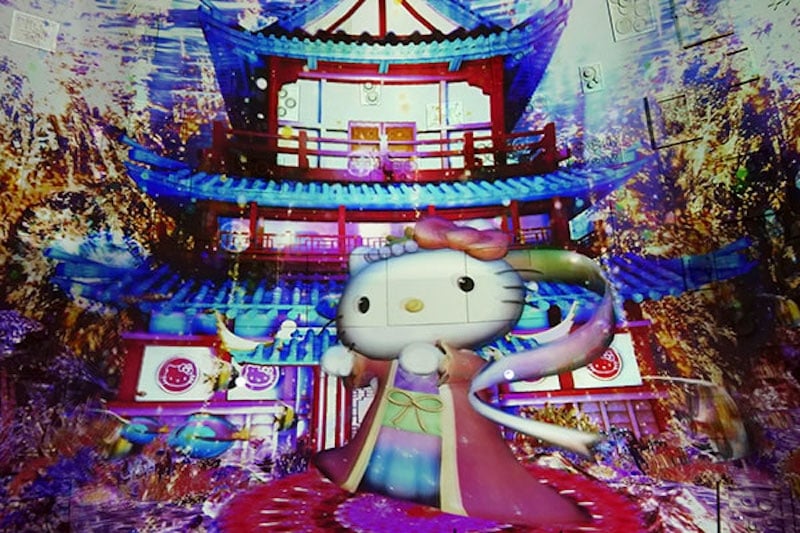 Finally, guests will arrive at the Palace Entrance where they have to face the challenge of a "falling bridge." The challenge is to cross it safely without getting distracted by the oh so cute Hello Kitty designs. Once visitors enter the palace, they'll be led to the Palace Theater where they'll watch a fantastic light and sound performance of a Hello Kitty princess cruising along while riding a sea turtle.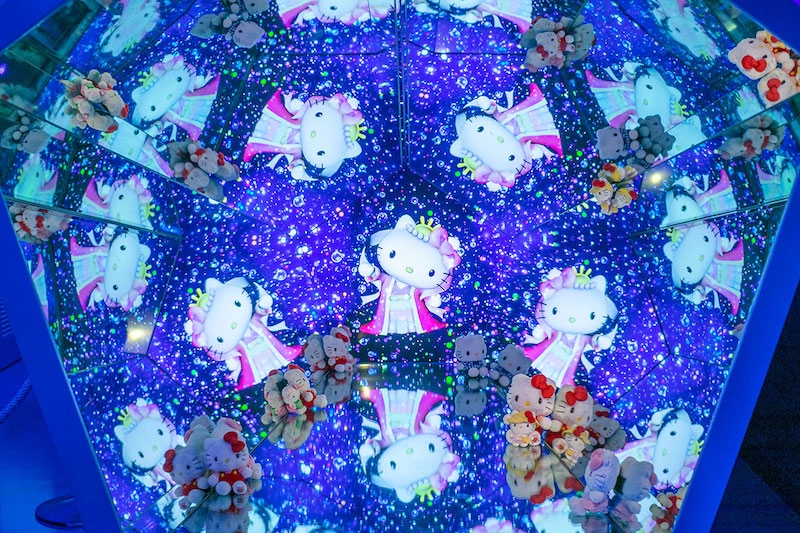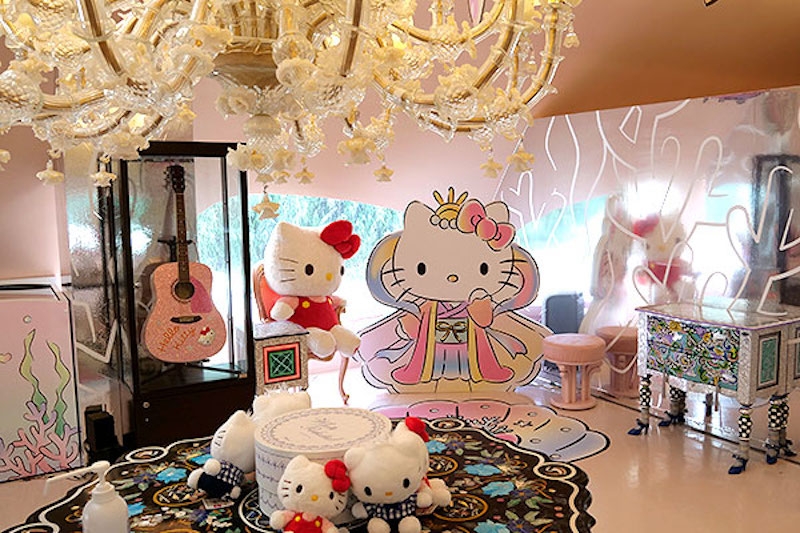 After watching the performance, everyone is free to explore the succeeding rooms such as the Under Palace which showcases a big Hello Kitty kaleidoscope, the Mirror Maze, the Time After Party room, and of course, Hello Kitty's Room where visitors can take all the photos they want against Hello Kitty backdrops. 
Enjoy Hello Kitty meals while overlooking the sea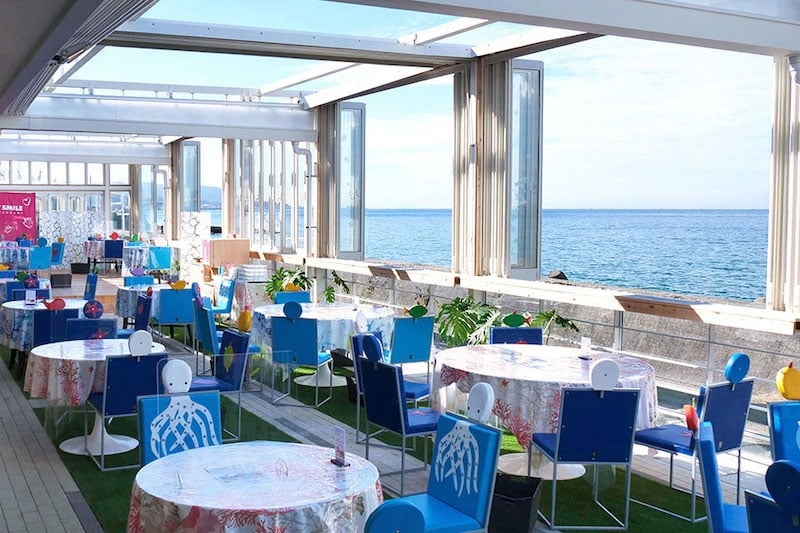 Hello Kitty Smile has four restaurants that have rejuvenating views of the sea. The Garden Terrace maintains a nautical theme with a blue and white colour motif. Enjoy the gentle sea breeze as you chow down on authentic Chinese cuisine and ortiental buffet.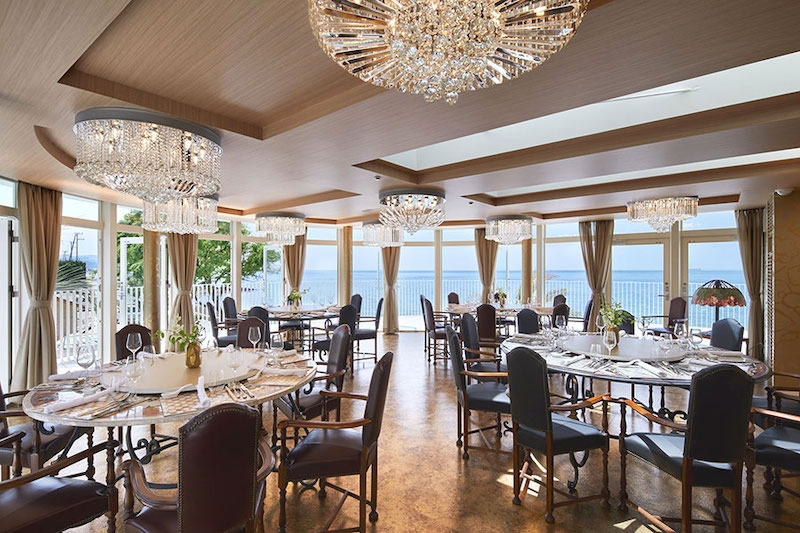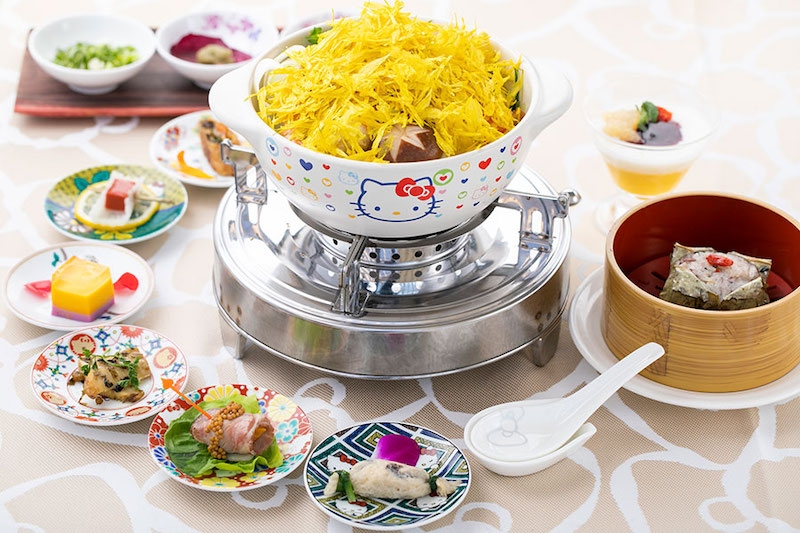 A fancier option would be the Ryugu Restaurant Tamatebako, which serves hotpot and is decorated with floor-to-ceiling windows, floor length curtains, and wooden interiors.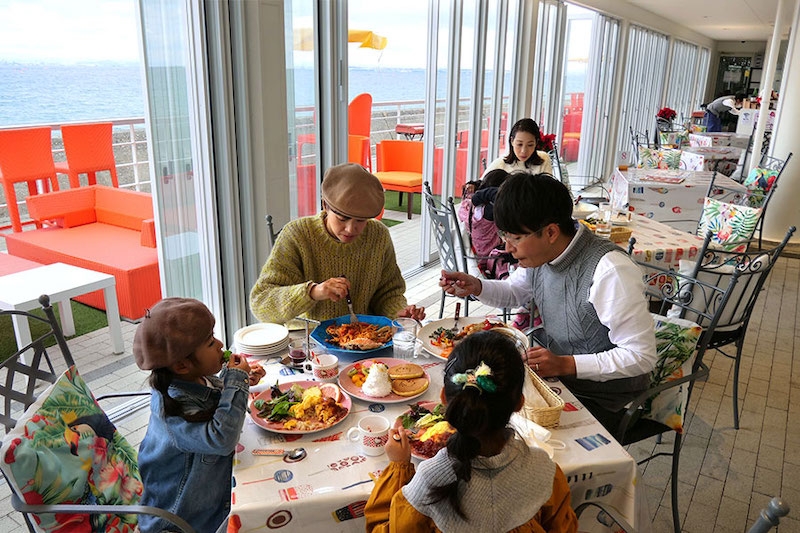 Meanwhile, the Party Terrace is situated so guests can see the beautiful Japanese sunset while dining on seafood BBQ.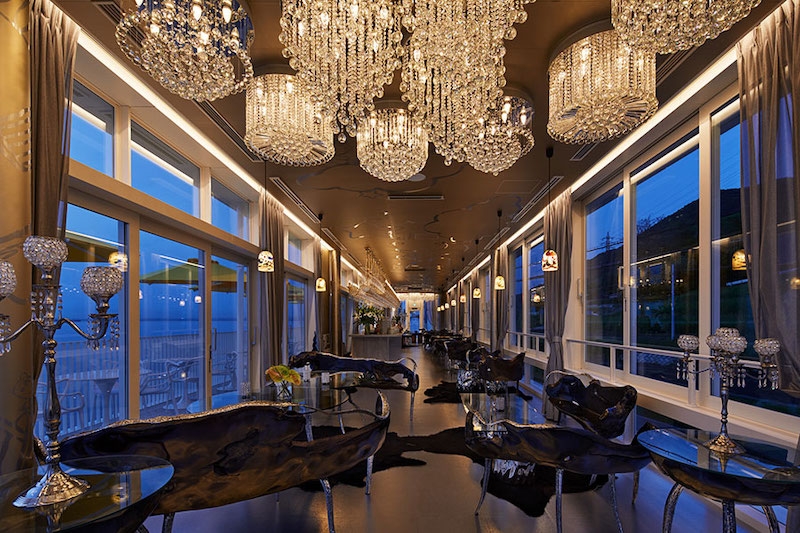 Last but not least, the Party Balcony is the most formal venue where adults can enjoy high tea, limited latte art, and luxurious servings of seasonal fruits. The balcony truly exudes glamour with its vintage glass chandeliers and artsy furniture. 
The island's Hello Kitty-themed rooms
Awaji Island's Grand Chariot Hotel completes your Hello Kitty adventure with rooms dedicated to the cute feline. It has three Hello Kitty rooms, to be exact. The Hello Kitty Star Cocoon is the biggest one and can accommodate up to four people. The Star Cocoon is relaxing with its interiors all decked with wooden furniture and Hello Kitty covers, including the curtains. This room even comes with Hello Kitty amenities like face masks, lip balm, and stuffed toys. To know more about the Hello Kitty rooms, click here. 
Also read: These Useful Muji Emergency Kits Will Help You Be Ready for Anything
Awaji Island is the Hello Kitty escape we didn't know we needed. Even if you weren't a Hello Kitty collector when you were a kid, visiting Hello Kitty Smile will still surely remind you of your childhood thanks to its interactive installations and Hello Kitty's irresistible charm. To book a ticket, click here.

Address:  985-1 Nojimahikinoura, Awaji City, Hyogo Prefecture 656-1721
---
All images unless stated otherwise are credited to Awaji Resort | Official Website