Being a solo, budget traveller and travel planner, there are aspects of each perspective that I always want to achieve or experience.
As a solo traveller, one of the best things that I look forward to is meeting new people. As a budget traveller, I like to find ways on how I can minimise my costs while still maximising travel experiences. As a travel planner, I always like to put myself in the shoes of a local so I really get genuine learning experiences about the culture and the country.
I hit three birds with one stone when I found out about Hanoi Kids while I was planning my Vietnam trip. I got to meet a new person, I didn't have to pay any tour guide fees, and I learned a lot of things about Hanoi and Vietnam in general from a local.
Established in 2006, Hanoi Kids is a student-run and volunteer organisation. They provide guides to Hanoi tourists with no charge. All you have to pay for is any transportation, meal, or entrance fees if needed (for both you and the guide). They do not require any booking, consultation, tour guide, or professional fees. If you insist on giving any amount, this will be given to the organisation to be used for training and organisational events. These kids are not professional tour guides but they are knowledgeable enough. They are just people who want to improve their skills and tourists' cultural experience in Hanoi. They prefer to be your travel-mates rather than your tour guides.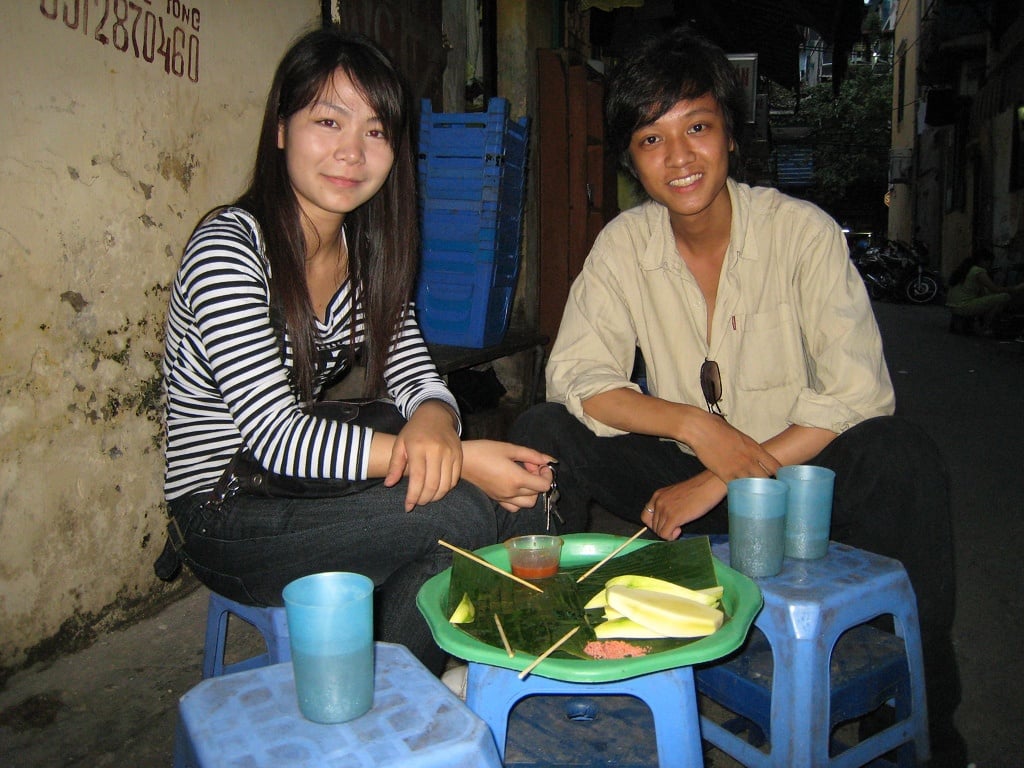 Image credit: Binder.donedat
Booking a Hanoi Kid is really easy. I just inquired through email about my interest and they quickly responded the next day with details that they needed like date of tour, places of interest, and accommodation during tour day. You can book for a half-day tour or a full day one. You can also customise the time just as long as you inform them ahead of time. Once confirmed, you're all set!
I booked a half day tour in the afternoon and specified the places I wanted to go to. Since I was staying at a hostel in the Old Quarter, I decided to choose tourist sites around the area. The company approved my requests and even suggested a few other places if I was interested. Their customer service was very friendly and responsive which I really appreciated.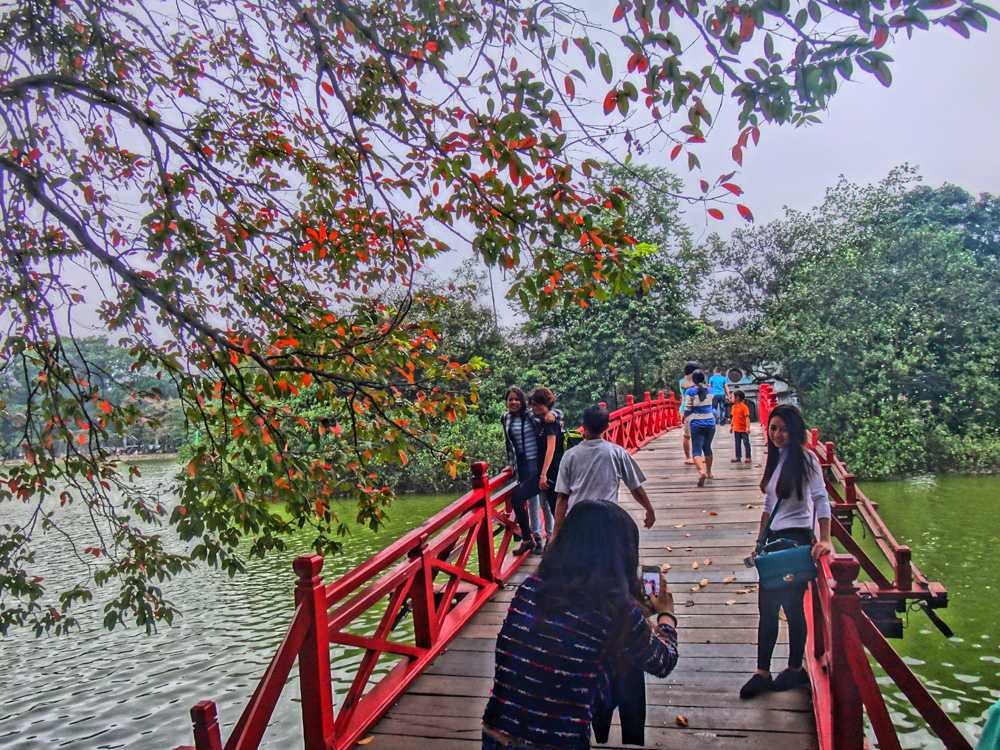 On my Hanoi Kids tour day, I had another tour with another company in the morning. It was a wet market + cooking lesson tour so it took longer than expected. I did not have any mobile card that day to contact the company so I was really worried that my Hanoi Kid was waiting so long at the hostel thinking I might not show. I hated being late!
Also read: How I Spent a Deliciously Awesome Day in Hanoi on a Food Tour
At the hostel, I was around 20-25 minutes late but my Hanoi Kid was there at the common area waiting for me. I apologised and she understood. She informed me that they usually wait 30 minutes or so for their guest at the confirmed pick-up area before they leave for no-shows. I didn't know this at the time so I was really grateful for this protocol.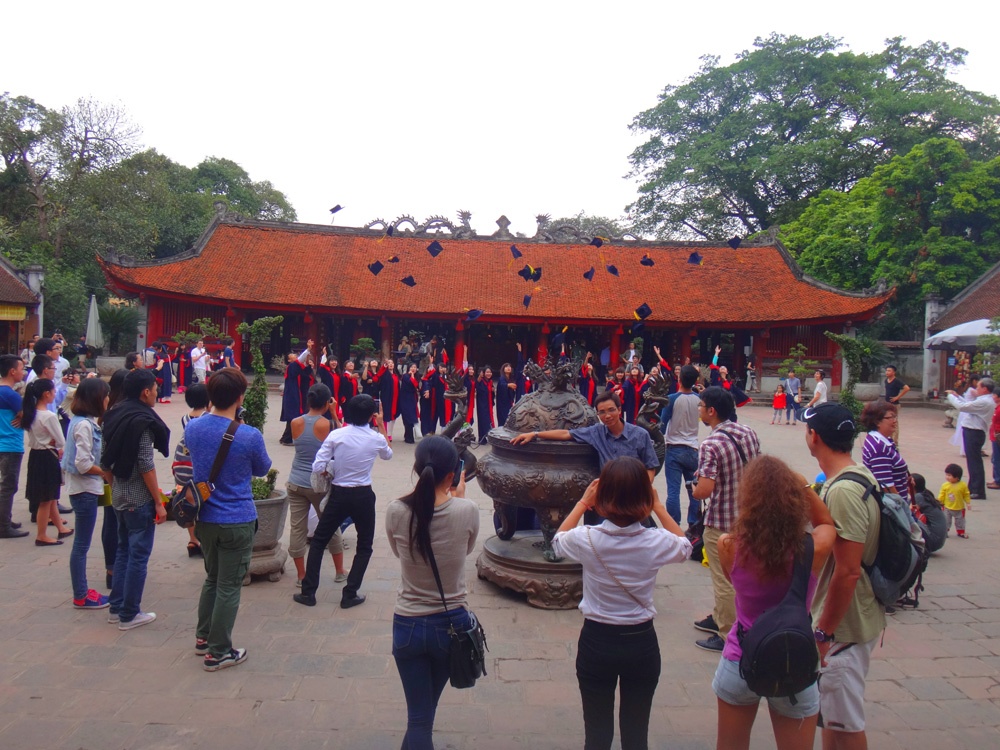 After a few introductions, she recapped my preferred itinerary and suggested the order of the tour. Once outside, she took out her phone and called the taxi company. We did not have to hail one. She just booked through her phone (there was no Uber yet during this time I think).
We went to the Temple of Literature first. My Hanoi Kid, Lana, was really informative. All the facts she told me were really interesting ones. She told me stories about herself and guests she's toured before. She shared lessons too, of being a Hanoi Kid. She was not boring and I felt like I was travelling with a friend. She insisted on taking my photos a lot of times and as a solo traveller, this is really refreshing. Usually, I am the one who always asks for my picture taken so this was a great sigh of relief!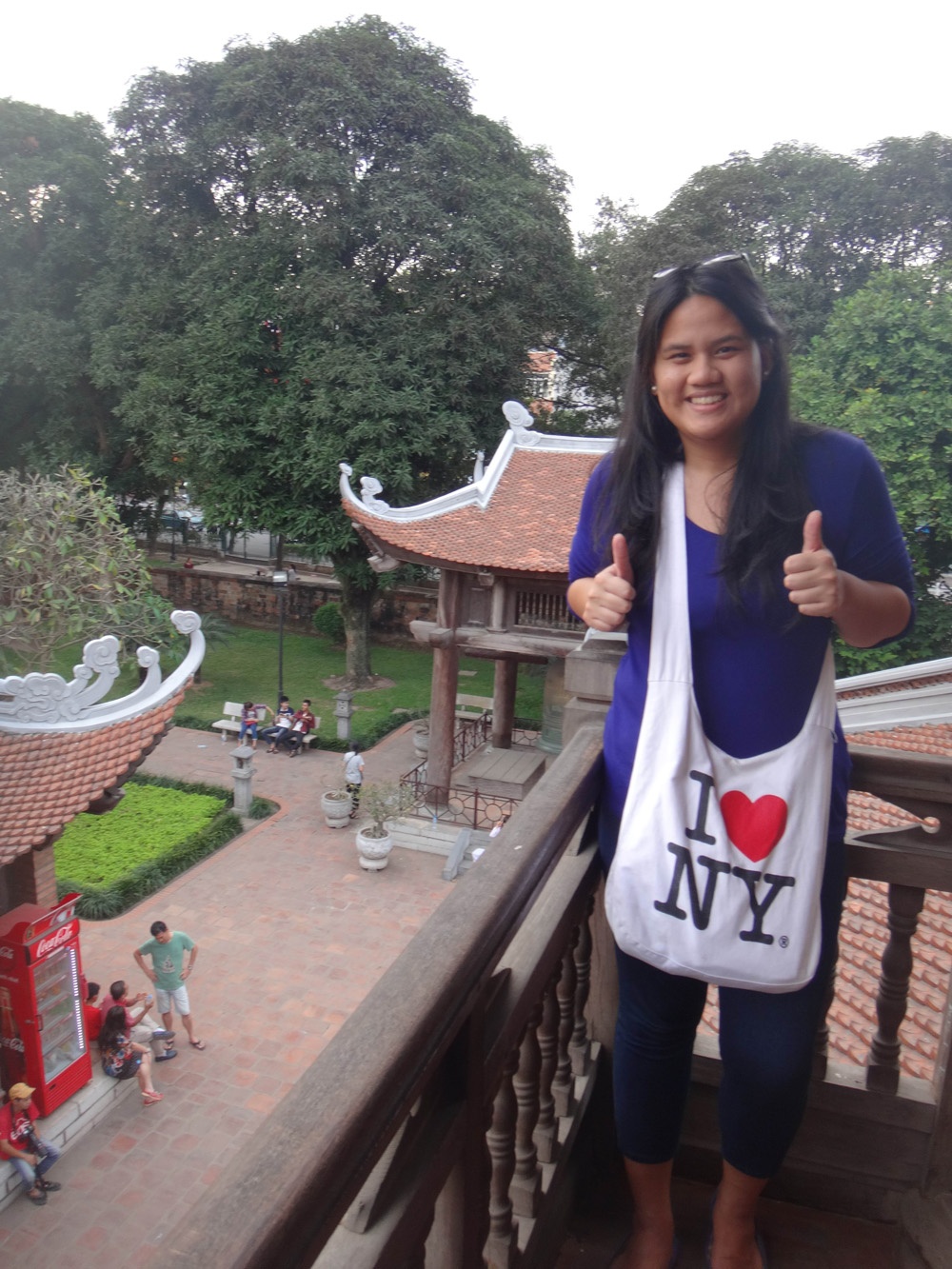 I also appreciated that Lana wasn't hurrying me. She allowed me to take my time looking at the structures at the temple. She would also spontaneously share things about the things we saw at the tourist site.
After the temple, we rode a taxi to Hoan Kiem Sword Lake and walked around. She took more photos of me there. We also talked about our personal lives and she would occasionally say a few facts about Vietnam, not just Hanoi.
The last thing we did was watch the Thang Long Water Puppet Theatre. This was a popular show all tourists wanted to watch. While planning, I knew that I wanted to see it because there was just so much hype. I'm glad Lana was there because this show wasn't in English (which I didn't know)! She would quietly translate for me the narration of the whole show. If I was alone, I wouldn't get to appreciate it as much since I wouldn't know what it was all about.
Also read: 26 Reasons to Fall in Love with Hanoi
After the show, we went back to my hostel and she suggested more things for me to do while I was in Hanoi that I didn't get to research during my travel planning. As a gift to her, I provided her some souvenirs from the Philippines like dried mangoes and a canvas bag. She also made me write in her own personal journal of Hanoi Kids guests. She asks her guests to write any note that we want to tell her and how our experience was with her. To be honest, if I was a Hanoi kid, I would do the same.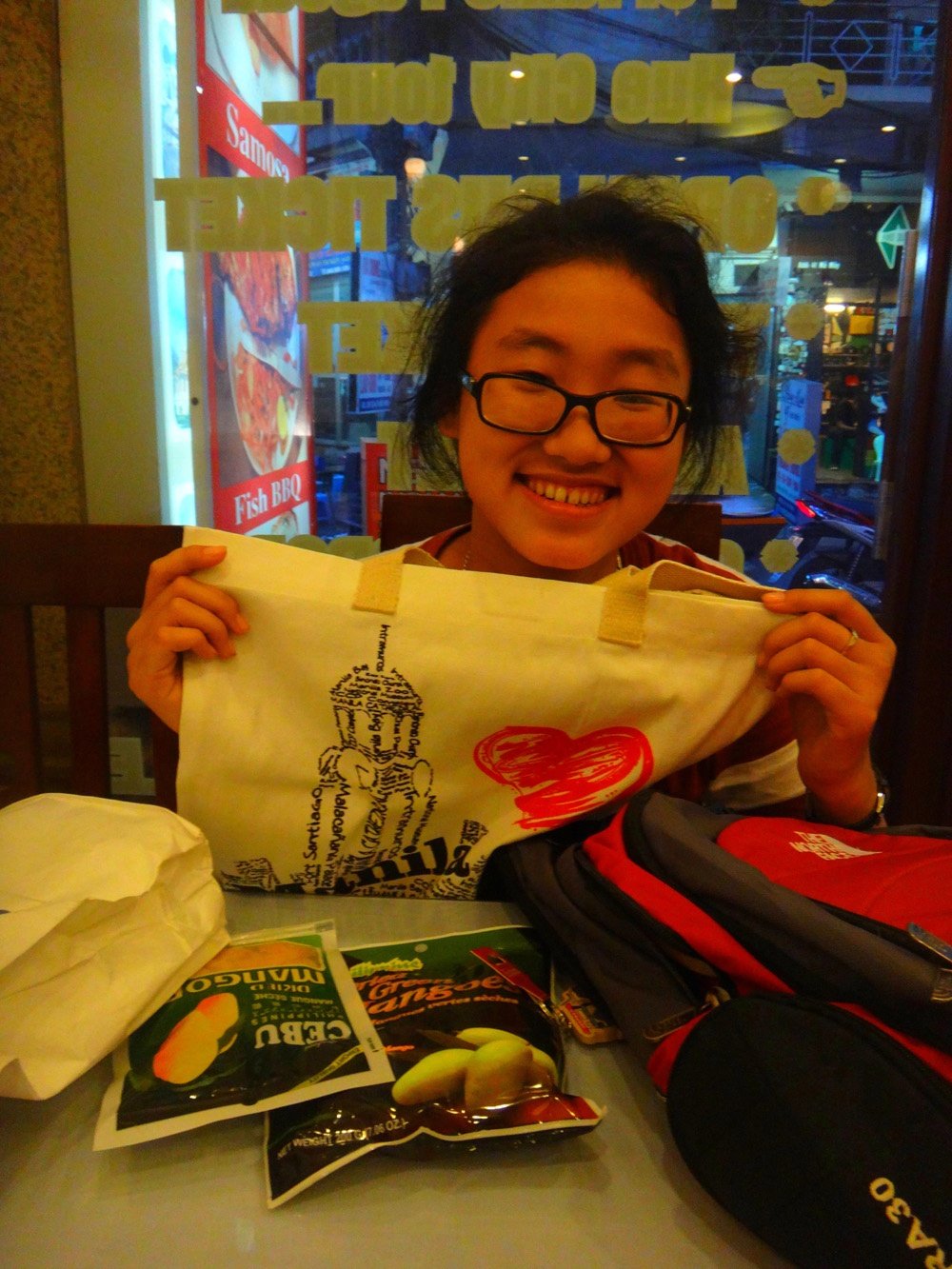 What I love about Hanoi Kids is that they provide genuine experiences and opportunities not only for their customers but also for their volunteers. The company provides volunteers an avenue to improve their English speaking and communication skills, meet different people from around the world, and contribute in their own ways for the tourism goals of Vietnam.
Also read: Vietnam One-Week Itinerary: Hanoi, Ho Chi Minh City & More
For the side of travellers, we get to learn more about Hanoi without spending on professional fees (like we would with travel agencies) and most importantly, we are fortunate and blessed to get these experiences from volunteers who wholeheartedly give a portion of their time to learn from us and make sure that we also learn as much as we can about their country.